Graddick appointed as director of the Alabama Board of Pardons and Paroles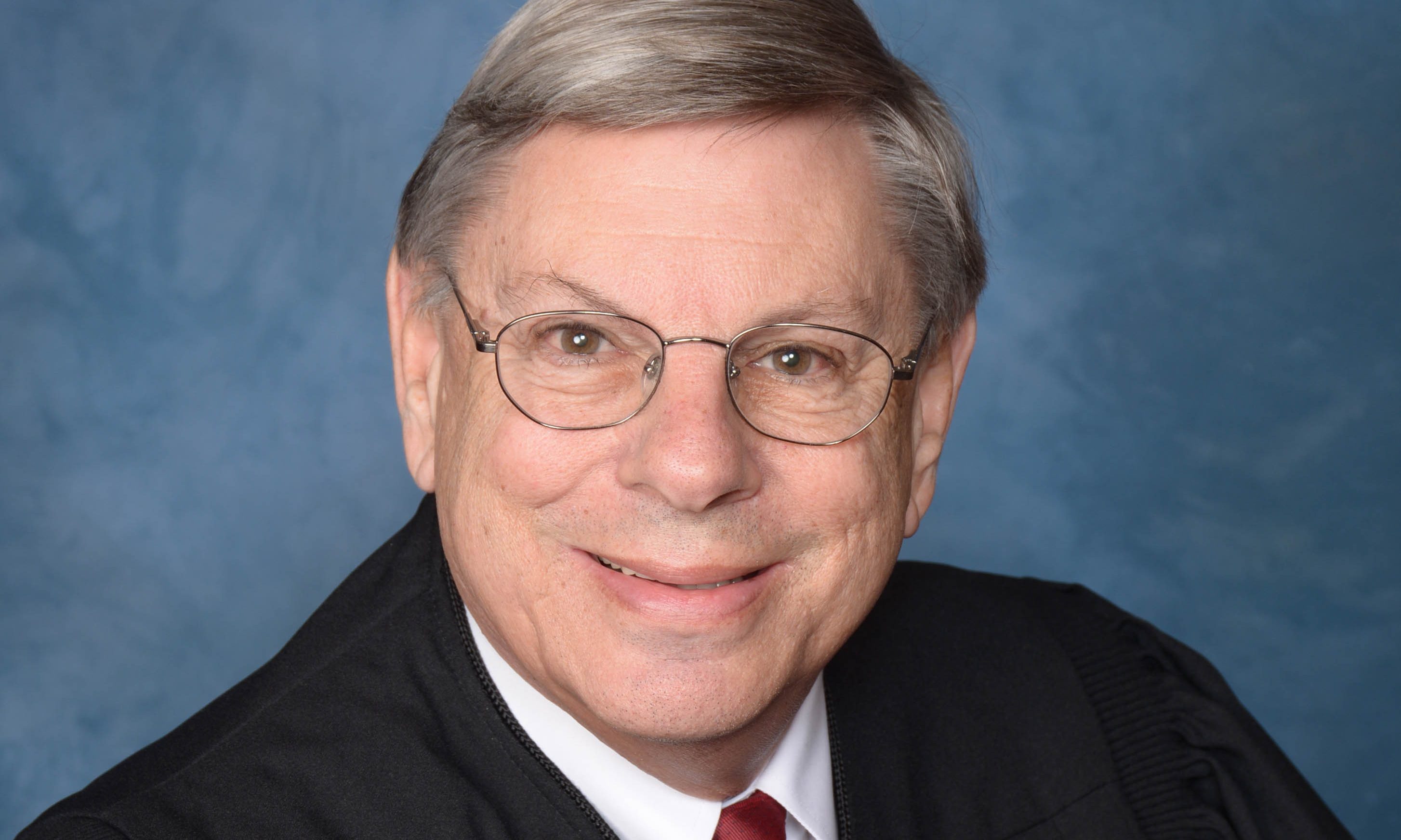 Alabama Gov. Kay Ivey announced Friday that she has appointed Judge Charles Graddick as director of the Alabama Board of Pardons and Paroles.
"As our state's top law enforcement official, he was a national leader in advocating for victims' rights and in prosecuting crimes," Ivey said. "I am proud to have someone of Judge Graddick's experience and caliber at the helm of this board. Public safety is paramount."
The group Victims of Crime and Leniency praised Ivey for her executive leadership and swift and effective action in restoring confidence and trust in the Alabama Board of Pardons and Paroles by her appointment of Graddick as director.
The Alabama State Legislature recently passed reform legislation to revamp the Alabama Boar of Pardons and Paroles, which had proven to be flawed and dangerous. This legislation gave the governor the authority to appoint the director of ABPP.
"Judge Graddick brings a wealth of experience and knowledge to the ABPP and is well-known as a 'Justice Warrior' to VOCAL and victims of violent crimes," said VOCAL State Director Janette Grantham. "He has been an advocate for victims since 1975 when he was elected District Attorney of Mobile County. Judge Graddick established the first statewide Victim's Assistance Office in Alabama, and as a former Alabama attorney general, Judge Graddick was recognized as a prosecutor who was tough on crime."
"Victims of Crime and Leniency applauds Gov. Ivey and Attorney General Steve Marshall for their leadership and commitment to upholding justice for victims as well as peace and security for our families," Grantham said.
Graddick was a longtime judge in the Mobile area.
"Judge Graddick is an outstanding choice to take on the important job of leading the Board of Alabama Pardons and Paroles," said Mobile Mayor Sandy Stimpson in a statement.
"Charlie served the city of Mobile with distinction as Senior Judicial Adviser and Director of Courts, where he was responsible for dramatic improvements to the city's justice system," Stimpson said. "I salute him for his service to his hometown of Mobile, and he will be missed as part of my administration. I am confident he will be an asset to Gov. Ivey and the citizens of Alabama, and we wish him well in this new assignment."
The ABPP has been widely criticized both for its administration and for ignoring its own rules and releasing violent criminals, including some convicted of murder, after comparatively short periods of time. Ivey and Alabama Attorney General Steve Marshall demanded that reforms be instituted.
Graddick has a long and storied history in Alabama politics. Graddick was Alabama Attorney General from 1983 to 1987. In 1986, he won the Democratic primary runoff for governor, defeating Lieutenant Governor Bill Baxley. Baxley challenged the results in federal court. The court found that republican primary voters had illegally crossed over and voted in the democratic primary runoff election, which invalidated the results of the primary runoff, ordering the Alabama Democratic Party to either hold a new primary or make Baxley the Democratic nominee.
The party bosses chose to make Baxley the nominee. Baxley was further weakened by allegations of an affair with an Associated Press reporter. Baxley lost to former Cullman County probate judge and Primitive Baptist minister Guy Hunt in the general election. Hunt was the first Republican elected governor of Alabama since David Peter Lewis in 1872. The Alabama GOP has won seven of the eight gubernatorial elections that followed.
Graddick went on to have a long career as a judge.
In 2012, Graddick ran in the Republican primary for chief justice of the Alabama Supreme Court but was defeated by former Chief Justice Roy Moore.
Print this piece
Governor authorizes use of National Guard after violent protests in Birmingham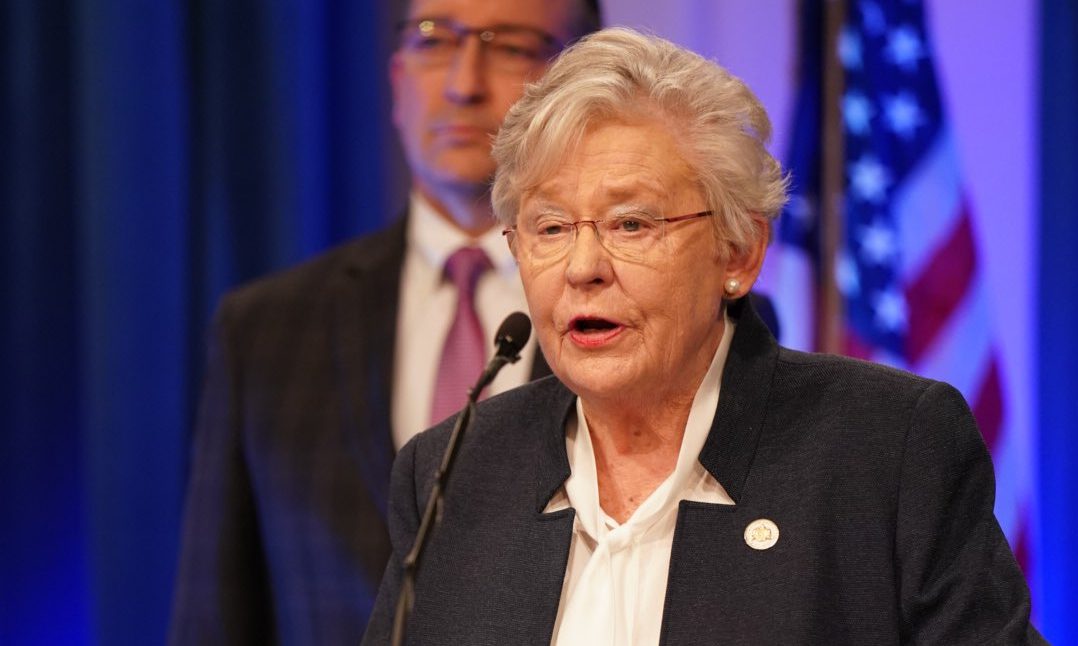 Gov. Kay Ivey on Monday said she supports the right for people to protest peacefully in the wake of the death of a Minneapolis man at the hands of police, but cautioned against the sort of violent protest and looting that occurred in Birmingham early Monday morning. 
Ivey also authorized the Alabama National Guard to active up to 1,000 guardsmen as a "preparedness measure" but said there was no immediate need to deploy them. 
In her statement, Ivey hints at outsiders from other states who seek to ratchet up the violence, but she doesn't outright say that's what happened in Birmingham early Monday morning, when some burned businesses, attempted to tear down one Confederate monument, tore down another and attacked several reporters. There has been no publicized evidence that the violence was caused by people from outside Alabama, however. 
"Like so many others throughout the country and around the world, I, too, was shocked and angered by the tragic actions that led to the senseless death of George Floyd last week in Minneapolis. It is a death that should have never happened, and it is a tragedy for which that too many people, especially African Americans, are all too familiar," Ivey said in a statement. "Regretfully, the natural anger and frustration of Mr. Floyd's death has now spread to our state and what started out as peaceful protests in some of our cities yesterday afternoon turned ugly last night." 
"While no state has a richer history than Alabama in terms of using peaceful protests to lead the country – and the world – to positive change, I agree with Alabama native, Congressman John Lewis, who this weekend said 'rioting, looting and burning is not the way,'" Ivey continued. "Congressman Lewis marched alongside other Alabamians who would go on to become heroes of the movement.  They were young, brave and determined.  Many were beaten, arrested and jailed.  But they all — Rosa Parks, Dr. Martin Luther King, Jr., Dr. Ralph David Abernathy, Rev. Fred Shuttlesworth, attorney and civil rights activist Fred Gray and others – led the fight for change in a peaceful way." 
"I will always support the right of the people of Alabama to peacefully lift your voices in anger and frustration. After all, our great country was born out of the desire to be free and the desire for freedom has repeatedly led to making positive change for the betterment of society," Ivey said. "However, we will not allow our cities to become a target for those, especially from other states, who choose to use violence and destruction to make their point. What I saw happen last night in Birmingham was unbecoming of all those who have worked to make Birmingham the great city it is.  Going forward, this cannot be tolerated. State assets are available to any local government that makes the request. We will show respect to ourselves and to each other through this process."
A separate press release from Ivey's office states that the authorization to activate Alabama National Guardsmen "serves as a preparedness measure, should local and state law enforcement need additional support." 
"While there is no immediate need for us to deploy our Guard, I have given authorization to Adjutant General Sheryl Gordon to be on standby, should our local and state law enforcement need additional support," Ivey said in a statement. 
"The Alabama National Guard stands ready to assist when peaceful protests become violent and dangerous to our public safety," Ivey continues. "I will always support the right of the people of Alabama to peacefully lift your voices in anger and frustration. However, we will not allow our cities to become a target for those, especially from other states, who choose to use violence and destruction to make their point."
Birmingham Mayor Randall Woodfin on Monday declared a state of emergency and announced a citywide curfew in response to the violence hours before. He said Birmingham police will be enforcing the curfew beginning Monday, but said there was no immediate need for additional assistance from the Alabama National Guard. 
"I've been in constant contact with the governor's chief of staff. As of now, there will be no activating the National Guard," Woodfin told reporters during a press conference Monday.
Print this piece