Graddick appointed as director of the Alabama Board of Pardons and Paroles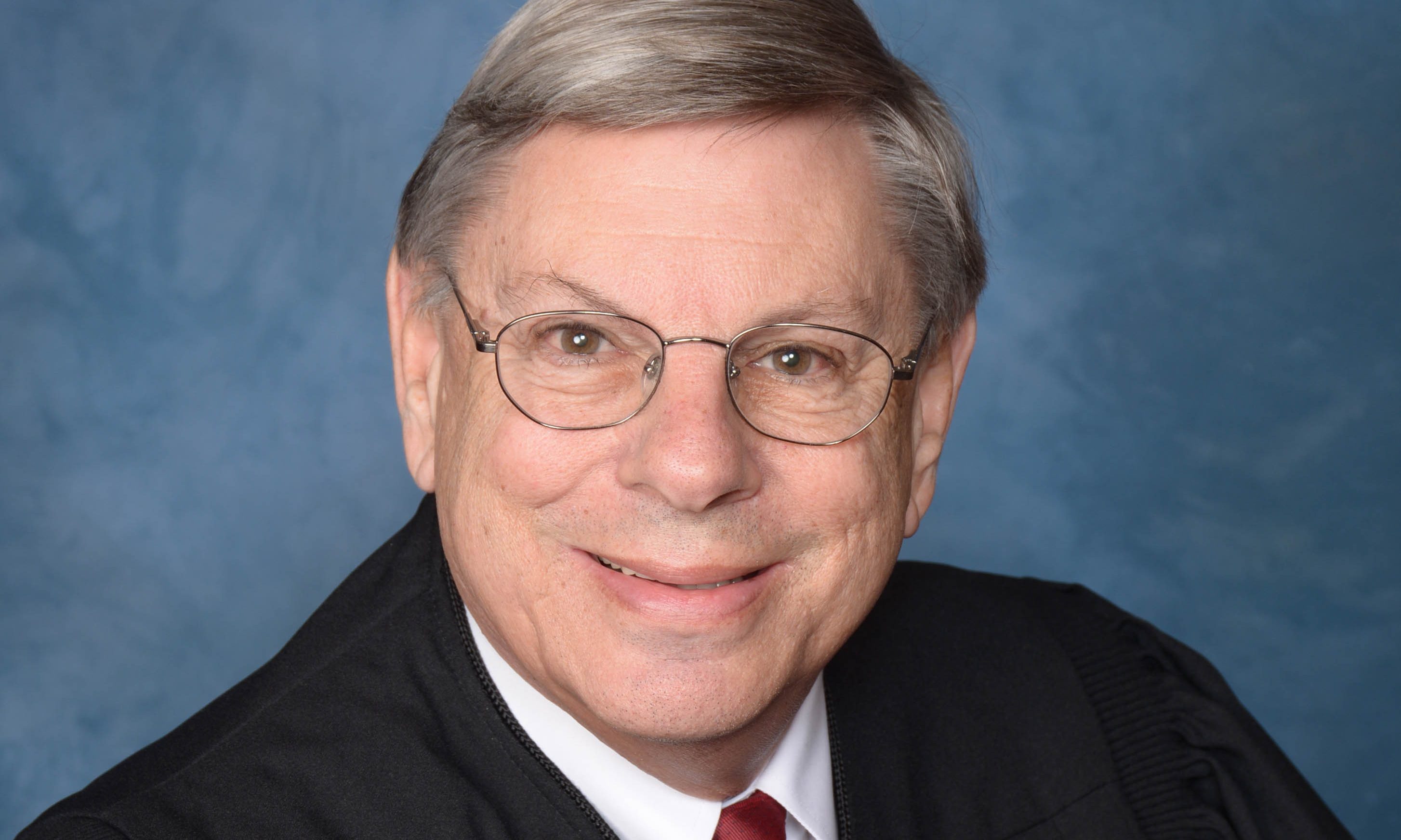 Alabama Gov. Kay Ivey announced Friday that she has appointed Judge Charles Graddick as director of the Alabama Board of Pardons and Paroles.
"As our state's top law enforcement official, he was a national leader in advocating for victims' rights and in prosecuting crimes," Ivey said. "I am proud to have someone of Judge Graddick's experience and caliber at the helm of this board. Public safety is paramount."
The group Victims of Crime and Leniency praised Ivey for her executive leadership and swift and effective action in restoring confidence and trust in the Alabama Board of Pardons and Paroles by her appointment of Graddick as director.
The Alabama State Legislature recently passed reform legislation to revamp the Alabama Boar of Pardons and Paroles, which had proven to be flawed and dangerous. This legislation gave the governor the authority to appoint the director of ABPP.
"Judge Graddick brings a wealth of experience and knowledge to the ABPP and is well-known as a 'Justice Warrior' to VOCAL and victims of violent crimes," said VOCAL State Director Janette Grantham. "He has been an advocate for victims since 1975 when he was elected District Attorney of Mobile County. Judge Graddick established the first statewide Victim's Assistance Office in Alabama, and as a former Alabama attorney general, Judge Graddick was recognized as a prosecutor who was tough on crime."
"Victims of Crime and Leniency applauds Gov. Ivey and Attorney General Steve Marshall for their leadership and commitment to upholding justice for victims as well as peace and security for our families," Grantham said.
Graddick was a longtime judge in the Mobile area.
"Judge Graddick is an outstanding choice to take on the important job of leading the Board of Alabama Pardons and Paroles," said Mobile Mayor Sandy Stimpson in a statement.
"Charlie served the city of Mobile with distinction as Senior Judicial Adviser and Director of Courts, where he was responsible for dramatic improvements to the city's justice system," Stimpson said. "I salute him for his service to his hometown of Mobile, and he will be missed as part of my administration. I am confident he will be an asset to Gov. Ivey and the citizens of Alabama, and we wish him well in this new assignment."
The ABPP has been widely criticized both for its administration and for ignoring its own rules and releasing violent criminals, including some convicted of murder, after comparatively short periods of time. Ivey and Alabama Attorney General Steve Marshall demanded that reforms be instituted.
Graddick has a long and storied history in Alabama politics. Graddick was Alabama Attorney General from 1983 to 1987. In 1986, he won the Democratic primary runoff for governor, defeating Lieutenant Governor Bill Baxley. Baxley challenged the results in federal court. The court found that republican primary voters had illegally crossed over and voted in the democratic primary runoff election, which invalidated the results of the primary runoff, ordering the Alabama Democratic Party to either hold a new primary or make Baxley the Democratic nominee.
The party bosses chose to make Baxley the nominee. Baxley was further weakened by allegations of an affair with an Associated Press reporter. Baxley lost to former Cullman County probate judge and Primitive Baptist minister Guy Hunt in the general election. Hunt was the first Republican elected governor of Alabama since David Peter Lewis in 1872. The Alabama GOP has won seven of the eight gubernatorial elections that followed.
Graddick went on to have a long career as a judge.
In 2012, Graddick ran in the Republican primary for chief justice of the Alabama Supreme Court but was defeated by former Chief Justice Roy Moore.
Democratic women condemn comments on Gov. Kay Ivey's appearance
"These comments are disrespectful, inappropriate in every way, and represent a broader culture of casual sexism," read a joint statement from four Democratic women.
A group of Democratic women on Wednesday issued a statement condemning comments made by a state school board member who was critical of Gov. Kay Ivey's weight. 
Wayne Reynolds, a Republican who represents portions of northwest Alabama on the board, wrote during a live stream event that Ivey, who is also a Republican, "is gaining weight." 
Afterward, in an interview with AL.com, Reynolds doubled — and then tripled — down on his comments as he critiqued Ivey's choice of clothing. 
"She looked heavy in that white suit," Reynolds said of Ivey, who held a press conference on Wednesday to update the state's "safer-at-home" order. "I don't know what she weighs. I just made an observation."
Later in the interview, Reynolds said the pantsuit Ivey wore was unflattering and that he had seen her wear other suits "that were more slimming on her."
The backlash to Reynold's comments was swift and bipartisan with women around the state rightfully taking issue. 
"These comments are disrespectful, inappropriate in every way, and represent a broader culture of casual sexism," read a joint statement from four Democratic women. "Women all over Alabama know what it is like to be subjected to unfair criticism on the basis of their appearance or weight. 
"We need to cultivate an environment where individuals are judged on the basis of their skill and proficiency. Alabama elected officials should be discussing policy, not the physical appearance of policymakers. Anything less is a disservice to Alabamians. We are disturbed by Mr. Reynold's remarks, and we hope other elected officials and candidates will likewise condemn his comments. Mr. Reynolds was wrong and we deserve better."

The statement was signed by Amy Wasyluka, president of Alabama Democratic Women, Phyliss Harvey Hall, a District 2 congressional candidate, Dr. Adia Winfrey, a District 3 congressional candidate and Laura Casey, a candidate for president of the Alabama Public Service Commission.