Ivey awards grants to provide high-speed internet to several communities
Alabama Gov. Kay Ivey on Monday announced that she has awarded more than $1.14 million in grants to provide access to high-speed internet in several Alabama communities.
The six grants are the second round of awards presented by Ivey under the Alabama Broadband Accessibility Fund. In the latest round, some providers were awarded more than one grant to provide service in different areas.
"Alabama's rural residents not only want but need to be on a super highway when it comes to technology," Ivey said. "Access to high-speed internet in our rural areas will open the way to improved educational opportunities, economic development projects and better health-care services. I am very proud to award these grants to expand access to affordable high-speed internet in these communities."
The fund was created by the Alabama Legislature and signed into law by Ivey in March 2018, to provide high-speed internet in underserved communities.
The Broadband Accessibility Fund provides grants for service providers to supply high-speed internet services in unincorporated areas or communities with 25,000 people or less. Under the law, the awards cannot exceed 20 percent of the total cost of a project.
"Gov. Ivey has led the way to improve rural Alabama on many issues, none more important than connectivity to technology. Alabama is committed to improving our rural areas," said Rep. Randall Shedd.
"Access to broadband is a request that almost every large-scale employer makes when choosing a site within our state," said Economic developer Nicole Jones. "As a response to the growing need for connectivity, in March 2018, Gov. Kay Ivey signed the Alabama Broadband Accessibility Act into law, which authorized the creation of a broadband accessibility grant program. The bill, sponsored by Sen. Clay Scofield and Rep. Donnie Chesteen, created the Alabama Broadband Accessibility Fund. This is a great start to achieving the goal of accessibility in all areas of Alabama."
The Alabama Department of Economic and Community Affairs is responsible for administering the Broadband Accessibility Fund.
"Like public water and sewer services, high-speed internet is an important piece of infrastructure that people, especially in urban areas, can take for granted," said ADECA Director Kenneth Boswell. "Providing these services in rural communities improves lives, and ADECA is proud to be a part of this important process."
"Many rural counties do not initially have the tax base or level of population to fund the infrastructure needed for high-speed internet," Jones said. "The Broadband Accessibility Fund provides financial assistance in the form of grants for service providers to supply high-speed internet services in rural areas with 25,000 residents or less. Under the law, awards shall not exceed 20 percent of the total project cost."
Roanoke Telephone Co. Inc. was awarded $79,239 for coverage in the Five Points community in Chambers County. The project will involve more than three square miles and will include 176 households.
R.M. Greene Inc. of Phenix City was awarded $4,320 for coverage in the Pittsview community and in Russell County. Twenty-three households are included in the coverage area.
R.M. Greene Inc. of Phenix City was awarded a second grant, this time for $50,712, to provide coverage in the Dixie area in Russell County. The area includes 215 residences, two businesses and a school.
Troy Cablevision Inc. received an award of $575,115 for connectivity in multiple areas in Houston County, near Cottonwood and Gordon and between Webb and Columbia, and Geneva County, near Slocomb, Coffee Springs, Geneva and Samson. The project will cover 79 miles and provide connectivity for 878 residences, 76 businesses and three community locations such as schools, libraries, fire stations and community centers.
Troy Cablevision Inc. also received $348,885 for service in Crenshaw County, near Rutledge and Luverne; Pike County, near Brundidge Banks and Goshen; and northeast Coffee County. The project will cover 52 miles and provide connectivity for 405 households, 33 businesses and two community and public safety locations.
Farmers Telecommunications Cooperative Inc. of Rainsville was awarded $88,668 to provide service in the Fabius and Maxwell communities near Stevenson in Jackson County, serving 47 households and one business.
"A team effort is needed to help achieve the goal of broadband accessibility, which includes state assistance for the infrastructure administered by ADECA, federal assistance through the USDA and private sector investments," Jones said. "High-speed internet is needed for jobs, health care, public safety and education — all which are integral to Alabamians' quality of life."
The state passed legislation, carried by Shedd, during this past session to advance rural broadband, and more money was appropriated for the grants in the 2020 budget that goes into effect on Oct. 1.
Lawsuit claims governor ignored nomination process to appoint probate judge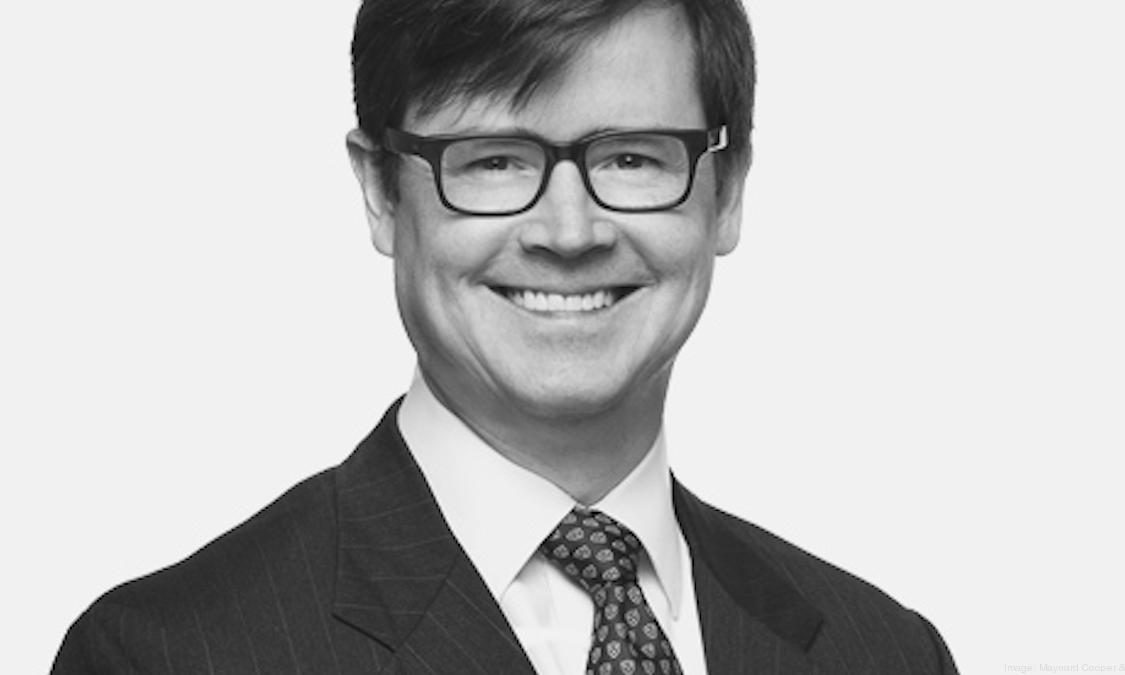 A lawsuit filed Wednesday is challenging Gov. Kay Ivey's appointment of Birmingham attorney James "Jim" Naftel II as Jefferson County probate judge place 1.
The suit, filed the day Ivey announced the appointment, alleges she circumvented the Jefferson County Judicial Commission's nominating process. She should have selected an appointee from a list of three nominees provided by the commission as the state's Constitution requires, the suit says.
"Because Judge Naftel was not lawfully or properly appointed as Probate Judge of Jefferson County, he is currently usurping, intruding, and unlawfully holding that office," the suit alleges.
Ivey's office said she disagrees with the suit's interpretation of the law. 
"The state constitution gives the governor the authority to fill this vacancy," said Gina Maiola, Ivey's press secretary. "Judge Naftel is highly qualified to serve as probate judge, and the governor looks forward to his many years of excellent public service to the people of Jefferson County and the state as a whole."
Barry Ragsdale, an attorney with the firm Sirote & Permutt, P.C., said that he has no issue with who Ivey chose, only how she did it.
"I frankly have nothing but respect for Judge Naftel," Ragsdale said. "I think he'll make a great probate judge. I think he's going to end up being the probate judge, but it's about protecting a process that we've had in Jefferson County for 70 years."
Jefferson County was the first of six counties to create such a commission. It originally applied only to Jefferson County Circuit Court, but that was expanded in 1973 to include any judicial office, the suit says — including probate judges. 
Ragsdale said it is important because the process is meant to provide local input into whom potential judges are. Commissioners are local citizens who likely know the people they nominate, whereas a governor probably doesn't. 
"That takes most of the politics out of it," Ragsdale said. He noted that before the first commission was created in 1950, George Wallace appointed his relatives to the bench when vacancies opened. A local screening process prevents that, Ragsdale said.
"We have that, we fought for it, and we fought governors for decades to follow the process," he said.
Ragsdale believes this is a case of a governor simply wanting to exercise power, he said.
"She's absolutely wrong about what the law says, and we intend to prove that," Ragsdale said.