Mo Brooks out-raises Chris Lewis 5-to-1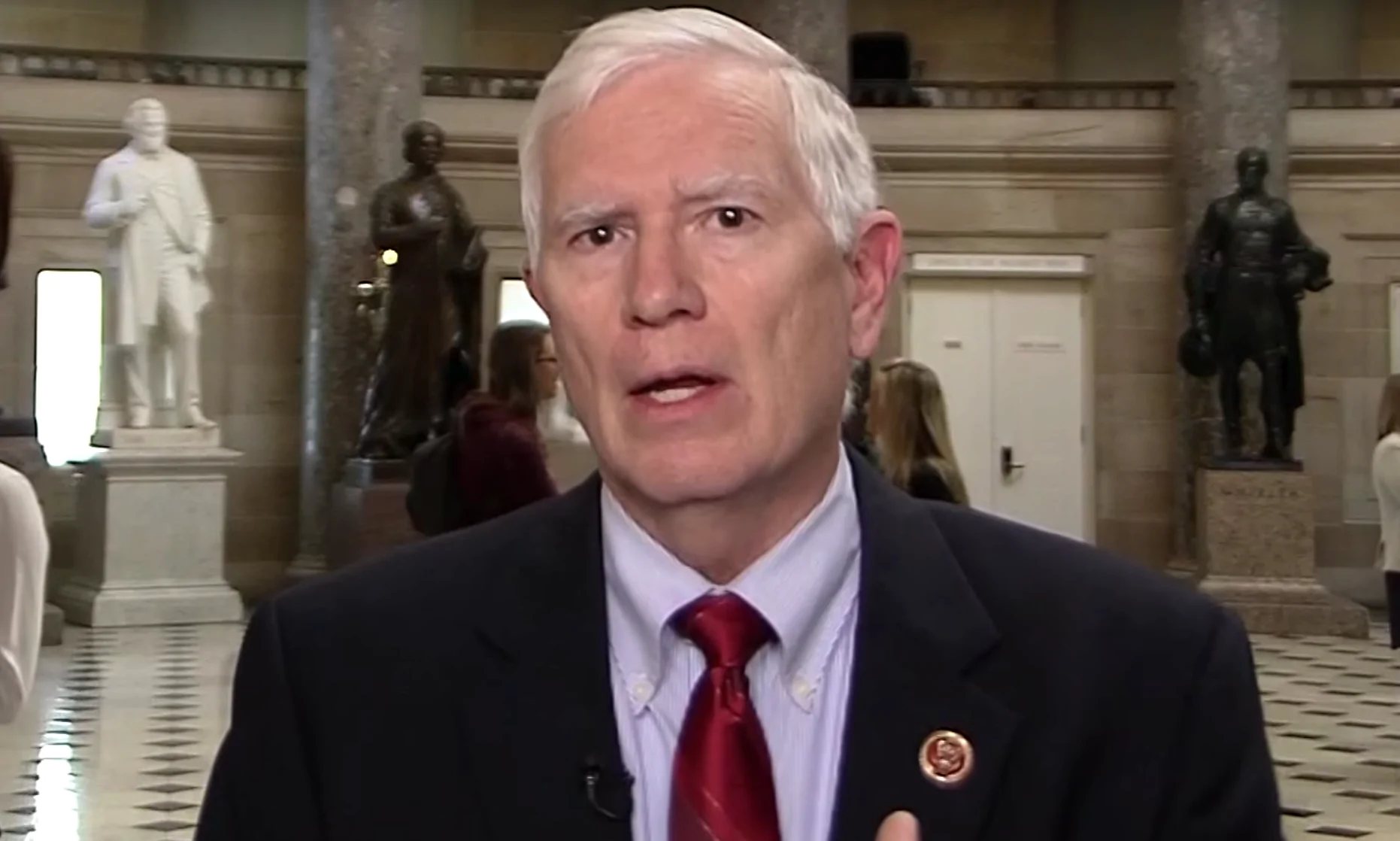 In Alabama's 5th Congressional District incumbent Mo Brooks, R-Huntsville, outraised challenger Chris Lewis by $179,761,81 in the first half of 2019. Lewis is challenging Brooks in the Republican primary on March 3.
Brooks reported receipts of $220,395.06 and expenditures of $42,106.84 for a final cash balance of $870,469.73 entering the month of July.
Chris Lewis reported receipts of $44,633.25 and expenditures of $9,173.97 for a cash balance of $35,459.28 coming into July.
Brooks reported total contributions of $219,409 during the first six months of 2019. $161,689 of that were in the form of individual donations. Brooks also had $57,720 in contributions from committees.
The Republican Party Committee has not contributed anything to Brooks at this point as the parties do not take sides in primaries. Brooks also reported offsets to operating expenditures of $661.53 and other receipts $324.53.
Brooks' 120 itemized individual contributions are overwhelmingly from Alabama and range in size from $2800 to $200. William Taylor and Christy Taylor of New Market, Alabama each made two $2,800 contributions to Brooks. William Taylor is the owner of Hometown Lenders. Franklin Haney of Chattanooga, Tennessee made two contributions to Brooks of $2,800 and $2,600. He manages the Franklin L. Haney Company. FLH is a Washington-based, multi-faceted business with national investments in real estate and property development. They have built buildings for banks, the TVA, the IRS, Social Security, Holiday Inn, and more. Haney recently tried to buy and restart construction on a nuclear plant in Jackson County.
Brooks' ten largest committee contributions came from the House Freedom Fund $5,000; the American Academy of Pediatric Dentistry PAC $5,000; Torch Technologies Inc. PAC $2,700; Associated Builders and Contractors $2,500; American Society of Anesthesiologists $2,500; Southeast Cotton Committee Southern Cotton Growers Inc,/SE Cotton Ginners Assn. $2,500; NUCOR Corporation PAC $2,500; National Association of Insurance and Financial Advisors PAC $2,000; Lockheed Martin Employees PAC $2,000; and Employees of Northrop Grumman PAC $1,500.
Lewis reported total contributions of $44,133.25. All of his contributions were from individuals. Lewis had 49 itemized individual contributions from $2,800 to $5.50. Most of his contributions came from Alabama. His most significant contribution was from Harold Lewis of Florence $2,800. Cherion Crow of Florence also contributed $2,800. Crow owns Construction Personnel, Inc. Helmut Welker of Canal Winchester, Ohio contributed $2,500. Patricia Lewis of Florence contributed $2,500. Carolyn Eck of Florence contributed $2,144. Lewis also reported $500 in offsets to expenditures.
Lewis reported no committee contributions.
Neither Brooks nor Lewis report any outstanding campaign loans.
North Alabama was a Democratic stronghold for over a century until then-incumbent Parker Griffith switched to the Republican Party late in 2009. He was subsequently defeated in the Republican primary by Brooks in 2010. Griffith challenged Brooks unsuccessfully in the 2012 Republican primary and then switched back to the Alabama Democratic Party in 2014, where he was the Democratic nominee for Governor. Griffith was defeated by then-incumbent Gov. Robert Bentley (R) in the 2014 general election.
Presently no Democrat has filed paperwork with the FEC to run for this seat in 2020.
The Federal Elections Commission is the regulatory body for federal races including Congressional races. The Alabama Secretary of State's office is the regulatory agency for state and judicial races.
Brooks is presently serving in his fifth term representing the people of Alabama's 5th Congressional District. Brooks previously served the people of North Alabama on the Madison County Commission and in the Alabama House of Representatives. Brooks is an attorney and former prosecutor.
Lewis is a graduate of the U.S. Naval Academy. He served combat tours in Iraq and Afghanistan before retiring with 23 years of service.
The major party primaries will be March 3.
Print this piece
Police deploy tear gas, rubber bullets on peaceful protesters in Huntsville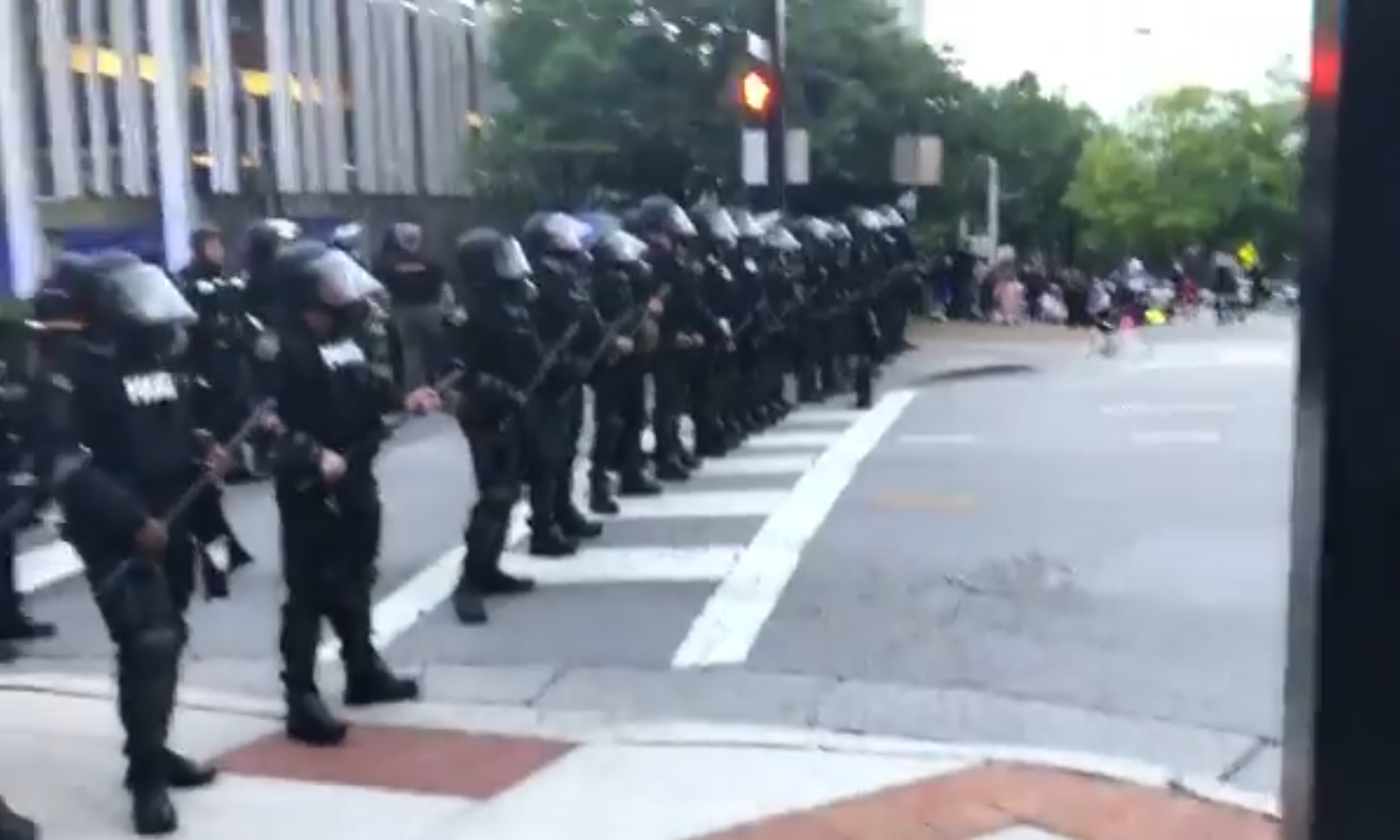 Huntsville police and state troopers with the Alabama Law Enforcement Agency deployed tear gas and fired rubber bullets at peaceful protesters and demonstrators chanting "I can't breathe" in downtown Huntsville Wednesday evening, injuring several people, including a small child.
Video from the scene shows demonstrators at the aftermath of an Alabama NAACP rally peppered with rubber bullets and tear gas as law enforcement helicopters hovered overhead.
One reporter on the ground described it as a "war zone."
State Rep. Anthony Daniels, D-Huntsville, the minority leader in the Alabama House, said the scene was reminiscent of Bloody Sunday in Selma as at least 35 state troopers were called in to forcefully disperse a peaceful crowd.
"Unnecessarily Using Force Against Peaceful Protesters in Downtown Hunstville," Daniels said on his Facebook page. "Who called the State Troopers? I am so disappointed in our local and county leadership. This is not Bloody Sunday. Why the hell were the State Troopers called."
In an interview with APR Wednesday evening, Daniels said it was very disappointing that it got to this point and he is demanding answers from local and state officials about why such a show of force and violence on the part of law enforcement was necessary.
"Thirty-five state troopers," Daniels said. "This is the type of presence that was at Bloody Sunday."
Daniels said there were several thousand people present at the formal demonstration, and several hundred stayed after the permit expired, but none of it appeared violent or disruptive.
"Peaceful protesters and concerned citizens — where there is no evidence of any type of disruption, in my mind," Daniels said. "I don't understand why local, county and state law enforcement — to the sum of 35 state troopers being present with full gear. It's just ridiculous to me and very disappointing. I'm waiting for answers."
Daniels and another state representative spoke at the rally earlier in the evening. He said he wondered if there was a threat posed or intelligence, which would be the only justification for such a deployment of force, and, if so, why he wasn't notified.
"It leads me to believe that it was an effort to justify the actual number of law enforcement there," Daniels said. "It looks to me like they were looking to justify the number of law enforcement that was there."
Audio dispersement attempt. pic.twitter.com/Yv1SaBcvLZ

— Ian Hoppe (@IanHoppe) June 4, 2020
Police began clearing the courthouse square in downtown Huntsville, where a Confederate memorial stands, after 8 p.m. Wednesday, according to AL.com. A protest permit expired at 6:30 p.m., leading armed riot police to disperse the crowd with pepper gas and rubber bullets.
The first sign of any offensive action by protesters came after police deployed smoke and after trooper cars sped through the area. The protesters threw water bottles at state trooper cars.
Pretty shocking scene of what appears to be peaceful protesters shot at by police with rubber bullets and sprayed with tear gas. pic.twitter.com/2RF0NgN752

— Chip Brownlee (@ByChipBrownlee) June 4, 2020
Protesters moved to Big Spring Park near Huntsville's Von Braun Center before they were again dosed with a "heavy" dose of tear gas, which carried across to a media staging area and obscured a Marriott hotel in smoke.
AL.com's Paul Gattis and Ian Hoppe report that a small child — less than four years old — was caught in the tear gas and began screaming.
A small girl, maybe three years old , was just enveloped in a cloud of tear gas. She screamed while her dad ran away with her.

— Ian Hoppe (@IanHoppe) June 4, 2020
Huntsville police said there had been no property damage or violence during the protest.
Lt. Michael Johnson with the Huntsville Police Department told Huntsville's WHNT that the police department ended what they thought was "a pretty peaceful protest."
"Once that permit expired, we still waited a good amount of time," Johnson said.
It appears law enforcement waited about an hour before beginning attempts to disperse the demonstrators with forceful means like tear gas and rubber bullets.
"It started to get a little hostile. A couple of things were thrown at us," Johnson said. "The verbiage, some of the threats, the hostility, blocking the road — we just cannot have that."
Johnson said police were not "going to roll the dice" to see if the protest turned out to be violent.
"We're not going to let this city go through what other cities go through," Johnson said, justifying using a "chemical agent" on peaceful protesters.
Before riot police sprayed them with tear gas and rubber bullets, protesters chanted "we are peaceful."
Daniels said people concerned about police brutality and what he called an inappropriate use of force Wednesday should show up at the ballot box and demand answers.
Print this piece