Shelby announces $125 million grant for I-10 Mobile River Bridge project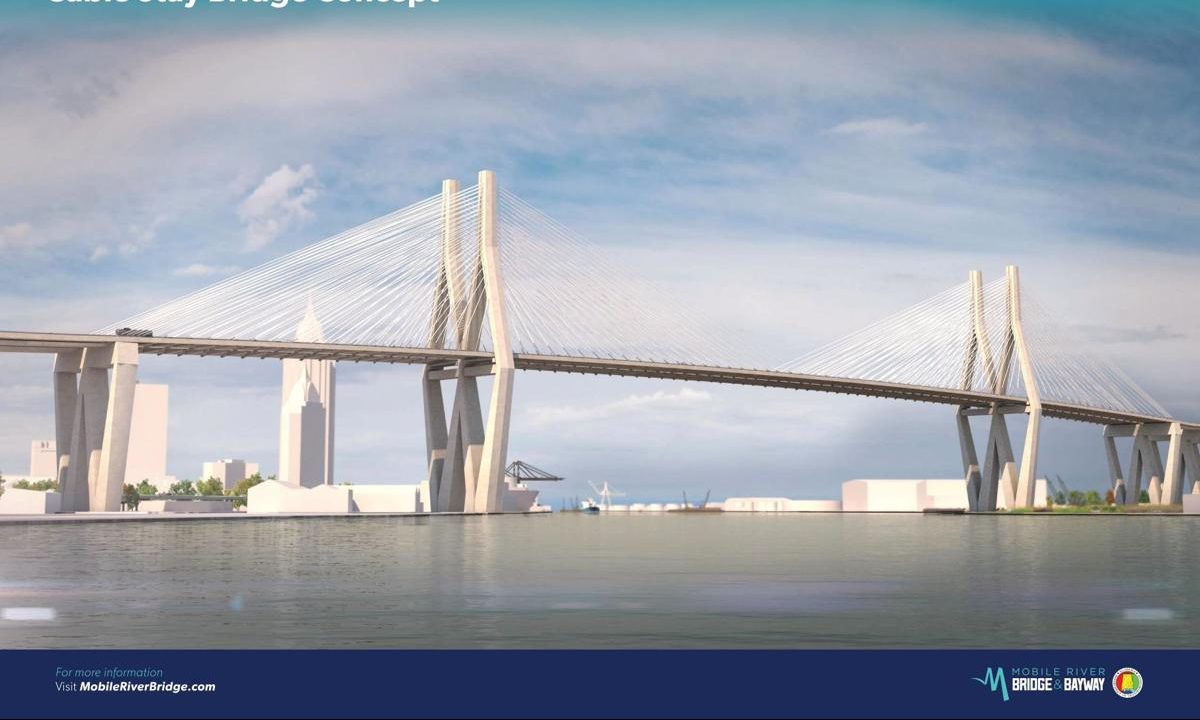 Monday, U.S. Senator Richard Shelby, R-Alabama, announced that the U.S. Department of Transportation has awarded two Infrastructure for Rebuilding America grants to fund projects for infrastructure improvements in Alabama.
The largest of the two DOT INFRA grants contains $125 million for the Alabama Department of Transportation to assist in the construction of the I-10 Mobile River Bridge and Bayway project. This is one of the largest competitive federal grants awarded to the state of Alabama. The second DOT INFRA grants for Alabama has been awarded to the City of Tuscaloosa in the amount of $6.87 million to replace an overpass bridge located on University Boulevard and U.S. Highway 82.
"I am proud to announce that Alabama is receiving two major INFRA grants to assist in construction and completion of important infrastructure projects in Mobile and Tuscaloosa," said Senator Shelby. "Both of these projects will help improve safety, alleviate traffic congestion and concerns with overcapacity, and promote increased economic development opportunities across the state. Investing in essential infrastructure in Alabama and across the country promotes a more prosperous future for our nation. I thank Secretary Chao for her attention to these projects and look forward to continuing my work to ensure that our state is well represented in any effort to fund federal transportation priorities."
The INFRA grant for the Mobile River Bridge project will provide $125 million for efforts to assist in the design and construction of a cable-stayed bridge and additional roadway on I-10.
"This is outstanding news for the people of Southwest Alabama! Fighting for federal funding for this bridge has been one of my top priorities in Congress, and I am glad the Trump Administration has come through with this grant award," Congressman Bradley Byrne, R-Montrose, said. "I am very appreciative of the help from our entire Alabama congressional delegation, especially Senator Richard Shelby."
ALDOT estimates that the full cost of the bridge and bayway replacement at a staggering $2.1 billion. The $125 million grant would only be 5.95 percent of the total money needed for the bridge, the largest cable-stayed bridge ever built on this continent.
Over 35,000 South Alabamians have joined a Facebook group opposing ALDOT's controversial plan to turn I-10 between Mobile and Baldwin Counties into a toll road.
"Today is a positive step toward making this project a reality, but our work is not over," Congressman Byrne said. "The current tolling proposal for this project is unacceptable, and I will continue leading the fight against tolling and working to ensure this project helps – not hurts – the people of South Alabama."
Opponents of tolling the Mobile River Bridge argue that it will have a devastating effect on residents of the Mobile area, many of whom are of very modest means. The median household income in Mobile is only $46,023. An estimated 78,300 people in Mobile County lives below the federal poverty line. The federal poverty line is $25,465 for a family of four with two children, and $17,308 for a single parent of one child. Toll opponents say that $90 a month in extra bills to get back and forth to work or to apply for work would be devastating to these families.
Some toll opponents are saying that it would be better to have no bridge than to have a toll bridge. ALDOT would also allow the conglomerate building the bridge to toll the existing Wallace Tunnels that go under the Mobile River.
The $6.87 million INFRA grant to Tuscaloosa will allow for the replacement of aging infrastructure and provide critical vehicular and pedestrian access improvements.
INFRA grants program were established by DOT in 2017 to advance the Trump Administration's principles and goals of rebuilding our nation's infrastructure. Further, the INFRA program works to increase the total investment in infrastructure improvements by state, local, and private partners.
Ainsworth returns to work after testing positive for COVID
Ainsworth's office on Sept. 21 announced he had tested positive earlier that week, having been tested after someone in his Sunday school class tested positive for the disease. 
Alabama Lt. Gov. Will Ainsworth on Wednesday announced that he was returning to work that day and had met public health requirements for quarantining after testing positive for COVID-19 some time last week.
Ainsworth's office on Sept. 21 announced he had tested positive earlier that week, having been tested after someone in his Sunday school class tested positive for the disease. 
"While many have battled with coronavirus, my symptoms never progressed beyond some mild congestion that I usually experience with seasonal allergies," Ainsworth said in a statement. "During the quarantine period, I participated in several Zoom calls, caught up on some office work, spent some quality time with my family, and completed a number of overdue projects on my farm."
Members of Ainsworth's staff who were in close contact with him haven't tested positive for COVID-19 but will remain in quarantine for a full 14-day period as a precaution, according to a press release from Ainsworth's office Wednesday. 
"Ainsworth once again urges all Alabamians to practice personal responsibility, which may include wearing masks, maintaining social distancing whenever possible, and taking other precautions to lessen chances of exposure to COVID-19," the press release states.
Ainsworth still disagrees with Gov. Kay Ivey's statewide mask mandate, he said. According to the release, he considers such orders "a one-size-fits-all governmental overreach that erodes basic freedoms and liberties while removing an individual's right to make their own health-related choices." 
The wearing of cloth or medical masks has been proven to inhibit the spread of COVID-19 and the more people who wear masks, the better. While not perfect, masks limit the spread of respiratory droplets that may contain infectious virus shed from the nose and mouth of the mask wearer.
It is possible — even likely — for symptomatic, pre-symptomatic and mildly symptomatic people to spread the virus. That's why it's important to wear a mask even when you're not sick.
Cloth masks offer only minimal protection from others who are not masked, meaning that masks are not simply a matter of personal safety but safety of others. Masks are also only effective when worn over both the mouth and the nose. [Here's a guide on how to wear masks properly.]
Dr. Deborah Birx, coordinator of the White House's coronavirus task force, told Ivey after she announced the statewide mask order that it was a "brilliant" idea. The order has been credited by Alabama infectious disease experts as having dramatically reduced the number of cases, hospitalizations and deaths in the weeks after the order went into effect. 
Dr. Don Williamson, president of the Alabama Hospital Association, told APR on Tuesday that from personal observation he is seeing more people not wearing masks, or wearing them improperly, and said the state could dramatically reduce the risk of COVID-19 if the public regularly wore masks and wore them properly.
Hospitalizations of COVID-19 patients in Alabama on Monday crossed the 1,000 mark for the first time since Aug. 31 — a sign that Alabama may be headed for another peak in hospitalizations as the state prepares for winter and flu season.