Jones has over $4.2 million to spend with the general election 16 months away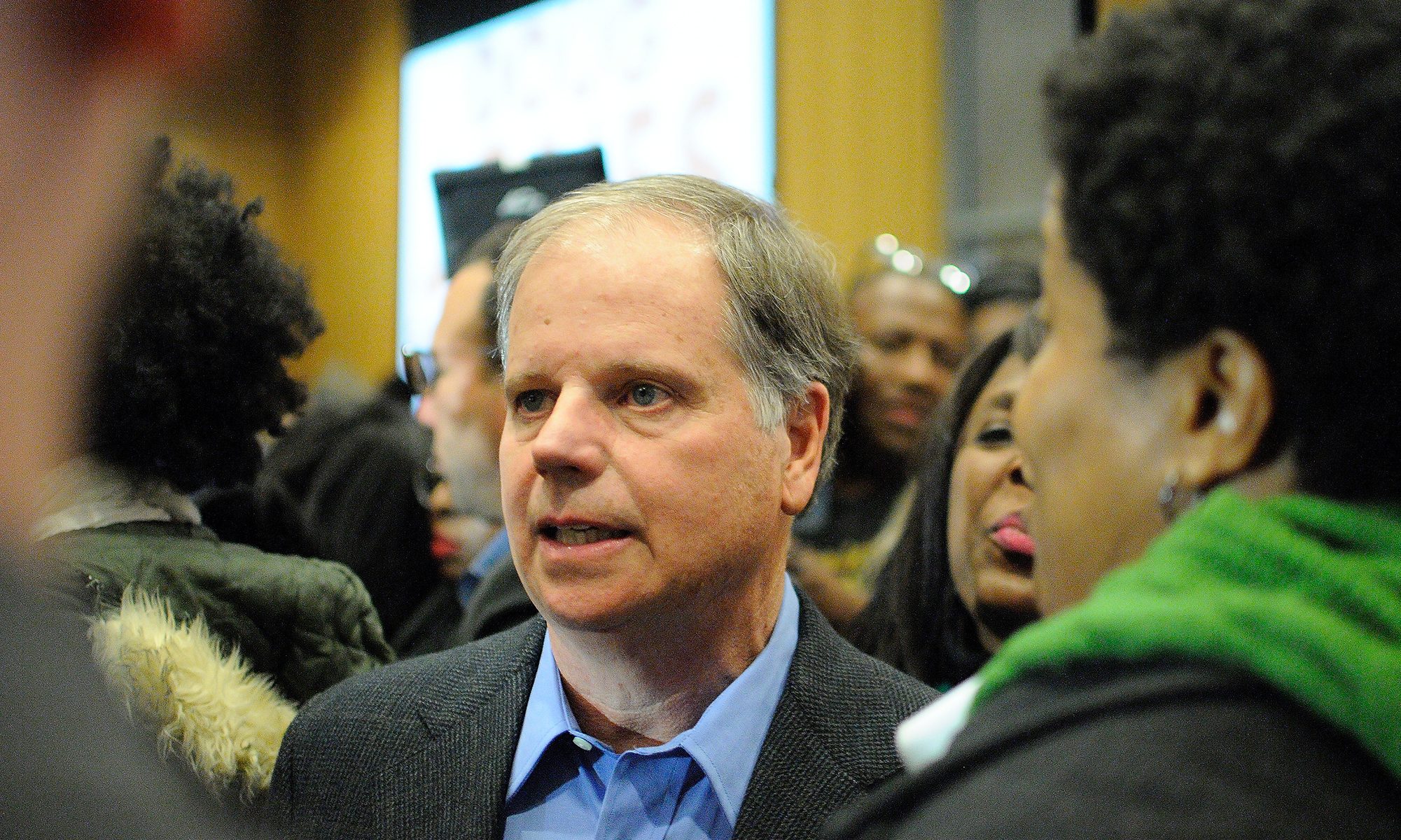 U.S. Senator Doug Jones, D-Alabama is drawing contributions from Democratic donors from all over the country in his bid for re-election in 2020.
Senator Jones reported to the Federal Election Commission a final cash balance at the end of June of $4,259,540.86 in cash on hand after a busy first half of 2019.
Jones reported total receipts of $3,655,901.69 during the first half of the year. Jones' campaign reports total contributions of $3,417,495.08. This includes total individual contributions of $2,599,782.14 and other committee contributions of $817,712.94. Jones reported no contributions from Party Committees. He also reported transfers from other authorized committees of $233,619.60 and other receipts of $4,787. Jones reported no loans. The campaign reported expenditures of $1,527,526.54. Most of that was operating expenses, but there was also contribution refunds of $39,286.75.
Jones reports 14.944 individual contributions; however, he received a sizable number of contributions from ACTBLUE: including a $5,600 donation and over 107 $2,800 contributions. Hundreds of ACTBLUE contributions are mixed throughout the Jones report. ACTBLUE is a Massachusetts based group. It has received $1,261,994,019.93 in receipts in 2017 and 2018. ACTBLUE has contributed $1,251,055.73 to Democratic candidates and progressive causes, including many Democratic-aligned PACs during the two-year reporting cycle ending on December 31.
Jones has several individual contributors. Barbara Hostetter of Boston, Massachusetts has contributed $11,200 to Jones. Hostetter is not employed. Kevin Rowe of Santa Fe, New Mexico contributed $2,800 to Jones. Rowe is the owner of K. Rowe Investments. Daniel Seymour of Weston, Connecticut has donated $5,400 to Jones including a $2,800 donation. Seymour is a portfolio manager with Paloma Partners. Penny Pritzker of Chicago, Illinois has contributed $5,600 to Jones. Pritzker is the Chairman of PSP Partners. Ashley McDermott of New York City has donated $2,800 to Jones. McDermott is a self-employed activist. Allen Pinny of Pebble Beach, California has contributed $5,600 to Jones. Pinny is not employed. Charles Miller of Pebble Beach, California has contributed $5,600 to Jones. Miller is retired. Jeffrey Bayer of Woody Creek, Colorado has contributed $4,000 to Jones. Bayer is employed in real estate by Bayer Ventures. Philip Purcell of Park City, Utah has contributed $5,600 to Jones. Purcell is an executive with Continental Investors. Randy Gori of Edwardsville, Illinois has contributed $5,600 to Jones. Gori is an attorney employed by Julian Gori. Amy Fowler of Rhinebeck, New York has committed $5.600 to Jones. Fowler is a self-employed author. All of these leading contributions to Jones were earmarked by ACTBLUE. According to original reporting by the Yellowhammer News, 78 percent of Jones' contributions come from outside of Alabama.
Jones reported 351 contributions from other committees. The biggest of these contributions include: AFLAC PAC $10,000, UBS Americas Inc. PAC $5,000, Blue Cross Blue Shield of Alabama $10,000, All for our Country Leadership PAC $10,000, Keystone America PAC $10,00, Victory NOW PAC $5,000, Balch and Bingham LLP Federal PAC $5,000, Getting Stuff Done PAC $19,000, General Atomics PAC $5,000, AMEDYSIS Inc. PAC $5.000, General Motors Company PAC $10,000, Automotive Free International Trade PAC $5,000, Fund for the Majority PAC $5,000, Granite Values PAC $10,000, Lifepoint Health PAC $5,000, Lobo PAC $5,000, Alston & Bird PAC $5,000, Washington Women for Choice PAC $10,000, Treasure State PAC $10,000, Dakota Prairie PAC, United Health Insurance Group PAC $10,000 etc.
Jones reported transfers from other authorized committees of $233,619.60. Jones reported 134 of these payments. The biggest of these were from 2020 Senate Impact $58,177.62, the Jones Victory Fund $209,082, AL MN NH Victory Fund $44,452.83, Blue Senate 2020 $39,760, and $5,600 from Edsel Ford II of Grosse Pointe Farms, Michigan. Ford is a board member of the Ford Motor Company. Cynthia Ford, also of Grosse Pointe, also contributed $5,600. Cynthia is a self-employed philanthropist.
Doug Jones has no Democratic primary challenges at this point.
There are a number of Republicans however who are competing for the Republican nomination to run against Jones in the 2020 general election.
The major party primaries will be on March 3.
Coalition of attorneys general file opposition to Alabama attempt to ban curbside voting
The AGs argue that Alabama's suggestion to the courts that curbside voting invites fraud is "unfounded."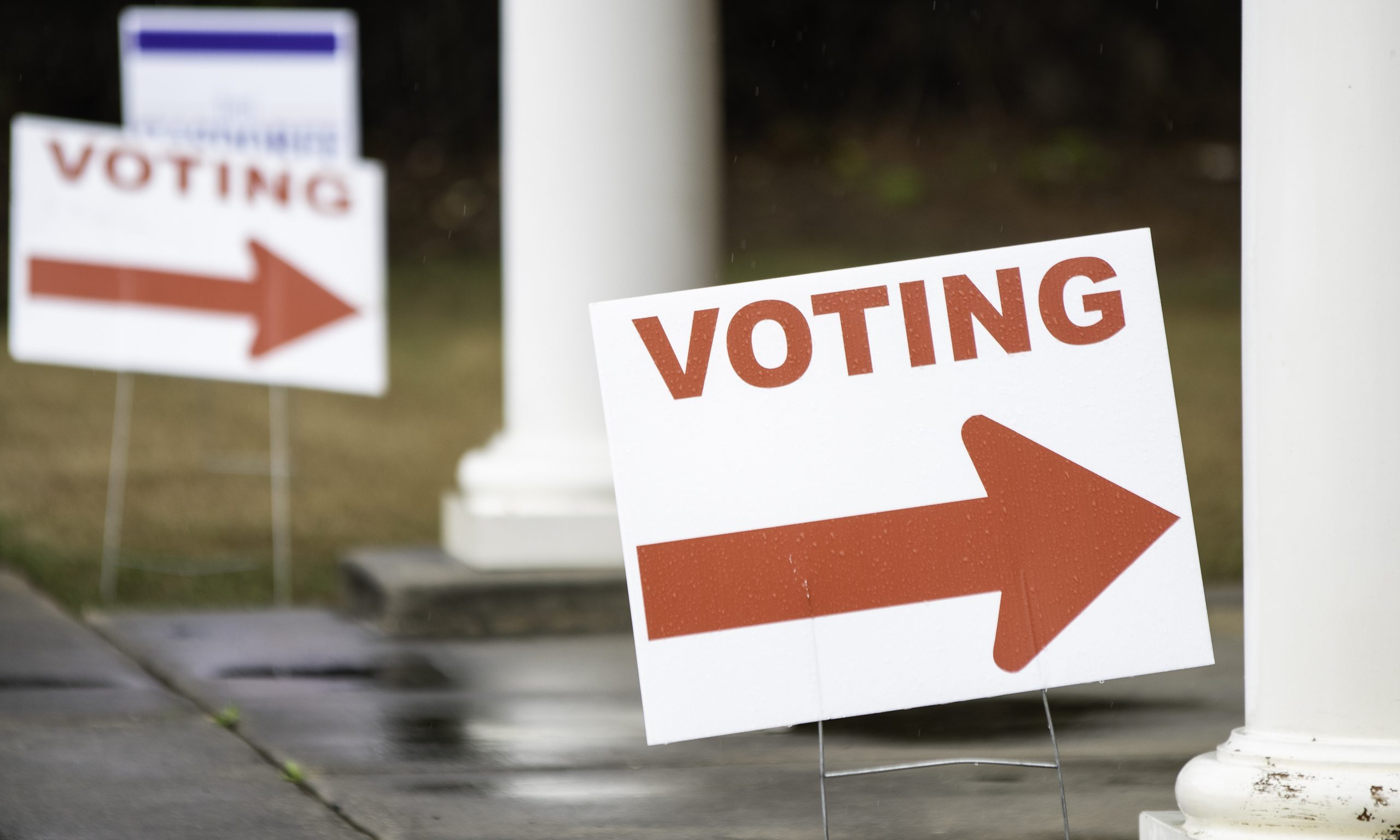 A coalition of 17 state attorneys general have filed an opposition to Alabama's attempt to get the U.S. Supreme Court to ban curbside voting. 
In a friend-of-the-court brief, led by District of Columbia Attorney General Karl Racine, the attorneys general argue to that curbside voting is safer for those at greatest risk from COVID-19, and that a ban on the practice would disproportionately impact the elderly, the disabled and Black Alabamians.
They also argue that Alabama's suggestion to the courts that curbside voting invites fraud is "unfounded." 
"The Presidential Advisory Commission on Election Integrity, established by President Trump following the 2016 election, 'uncovered no evidence to support claims of widespread voter fraud,'" the brief states, adding that there is no evidence that curbside voting in the many states that allow it invites fraud. 
"The practice is longstanding and widespread—as noted, more than half of states have historically offered curbside voting in some form," the brief continues. 
Alabama Attorney General Steve Marshall on Oct. 13 said the state will appeal to the U.S. Supreme Court a federal appeals court ruling allowing curbside voting in the Nov. 3 election. 
A panel of federal appeals court judges on Oct. 13 reversed parts of U.S. District Judge Abdul Kallon's Sept. 30 ordered ruling regarding absentee voting in the upcoming Nov. 3 elections, but the judges let the previous ruling allowing curbside voting to stand. 
The lawsuit, filed by the NAACP Legal Defense and Educational Fund, Southern Poverty Law Center, American Civil Liberties Union, ACLU of Alabama and Alabama Disabilities Advocacy Program, was brought on behalf of several Alabamians with underlying medical conditions. 
"Curbside voting is a longstanding, secure voting option that local jurisdictions have made available to protect the health of vulnerable voters, including elderly, disabled, and voters with underlying health issues," Racine said in a statement. "Curbside voting minimizes the risk to persons who are particularly susceptible to COVID-19, and local jurisdictions should be able to offer this common-sense accommodation to voters. State Attorneys General will keep fighting to ensure that voters can safely make their voices heard at the ballot box this November."
The brief filed by the coalition of state attorneys general comes as the number of COVID-19 hospitalizations across Alabama has been ticking upward.
Racine is joined in the brief by attorneys general from California, Connecticut, Delaware, Hawaii, Illinois, Maryland, Michigan, Minnesota, Nevada, New Mexico, New York, Oregon, Rhode Island, Vermont, Virginia and Washington.