Opinion | What happened to the Republican Party?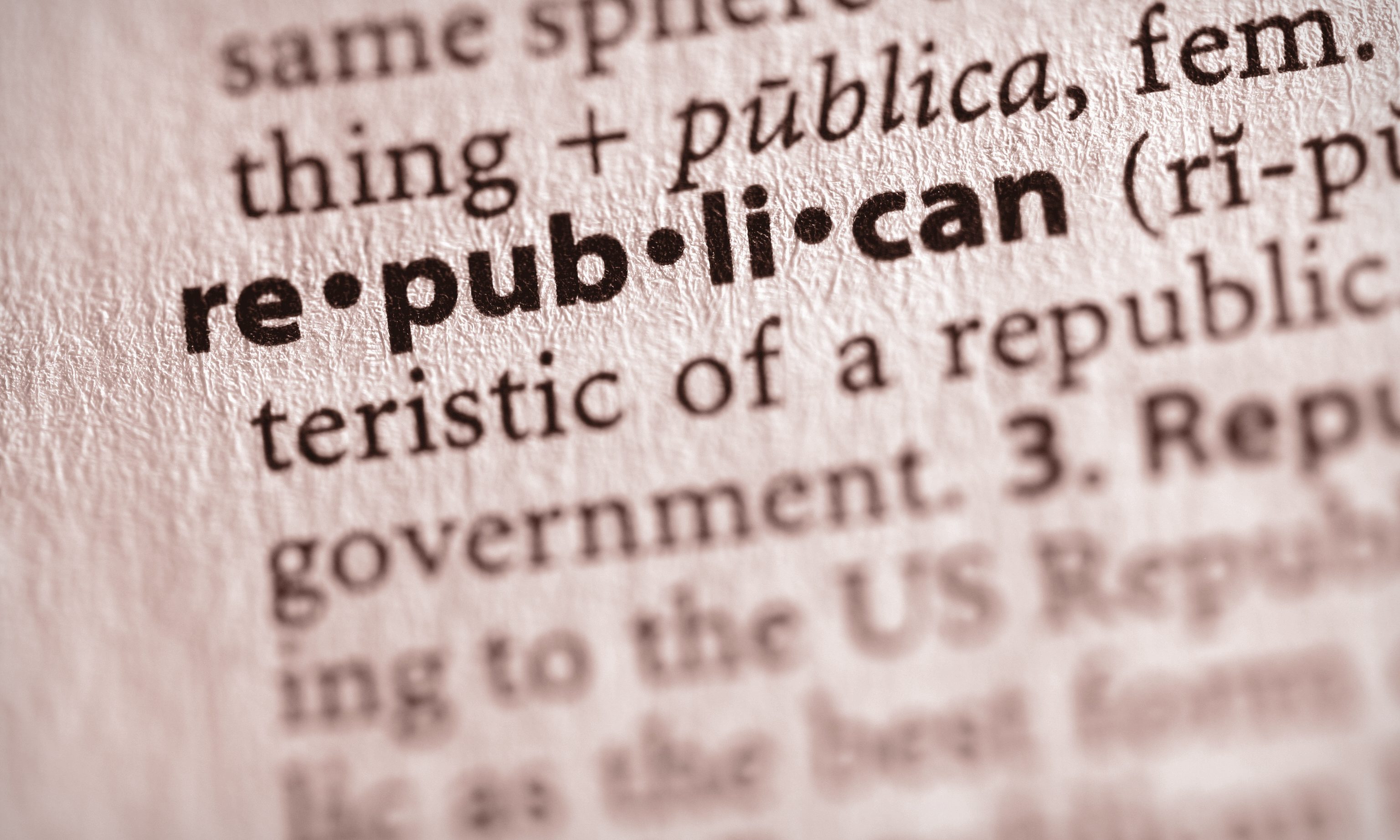 I feel bad for Rep. Martha Roby. 
Whenever Roby pops up on screen at one of the now-common House hearings about whatever set of laws Trump has violated this week, you can almost see the internal battle that's taking place in Roby's head and heart. 
She knows the president is an awful human who has demeaned women and mistreated minorities and leaned on racial strife to further his personal agenda. But on the other hand, she really likes being in Congress, and her district — particularly the part in the Wiregrass that keeps voting for Roy Moore — is experiencing an evolutionary regression, particularly in the areas of tolerance, equality and decency. 
So, she's stuck doing what she did Wednesday at the Congressional hearing featuring Special Counsel Robert Mueller. Roby asked her bland, straightforward questions, didn't grandstand or scream, treated the Vietnam vet and purple heart recipient with respect and got off the stage. 
In the de-evolutionary chart of the modern-day Republican, Roby is right in the middle. She's still walking upright, but with a severe lean. 
And her kind is quickly dying off. (Or just defecting to the other side.)
Because Roby — and in many ways, guys like Richard Shelby and John Boehner and John Kasich and even Mueller — doesn't have much of a place in the Trump Republican Party. The party where everyone toes the line and no one dares speak ill of the dunce running this clown show. 
This is now the party of Louie Gohmert and Matt Gaetz and Jim Jordan and Mo Brooks. It is a party infested with people who would fall for a Nigerian email scam, and then defend the scammer. 
That's what Wednesday's spectacle was, basically. A bunch of guys shouting at a real-life American hero as they defended a draft-dodging, morally-bankrupt, felon-in-waiting scam artist. 
It was, like most of what that party is today, an embarrassment to the country. 
There was Mueller, whose credentials and service and sacrifice are beyond question at this point in his life, explaining point-blank that Trump and his associates repeatedly sought help from a hostile foreign government, that they accepted that help and then lied — under oath — to cover up their actions. 
Mueller said Trump directed his aides to alter evidence. Mueller said Trump's answers to questions were untruthful. 
And Mueller said he believed the president could be prosecuted for obstruction once he leaves office. 
Mueller didn't think these things. He didn't make them up. He didn't come to these conclusions because he didn't like the way Trump treated Gary Busey on "The Apprentice." 
He had evidence. And facts. And documents. And recordings. And interviews. 
He also has quite a few guilty pleas and convictions under his belt, too. 
Did that matter to the new Trump Party? 
Not at all. 
They just plowed right through it. At one point — and I swear to God, this is true — one Republican Congressman laid out a conspiracy theory in which Democrats secretly worked with Russians to help get Trump elected only so they could then come back and undermine his presidency now. 
Because why wouldn't these Republicans defend a man like Trump?
I mean, it's not like this is the same Trump who agreed, while he was president, to pay $25 million because he was running a phony university that defrauded thousands of people. 
It's not like this is the same Trump who was operating a charity that was so fraudulent that it was shut down by New York officials and the entire Trump family was banned from running another charity. 
It's not like this is the same Trump who mocked a disabled reporter or bragged about committing sexual assault or wanted the death penalty for five black kids after they had been exonerated. It's not like this is the same Trump who has repeatedly and loudly denigrated this country, insulted the military and law enforcement agencies that protect us and defended murderous dictators instead of believing American intelligence agencies.  
Wednesday's hearing provided a stark portrait of what the Republican Party once was and what it has become today. On one side, there was Mueller, a purple heart recipient, veteran, lifelong servant and long-time Republican. On the other, there were the self-serving conspiracy theorists screaming at him, trying desperately to nail a soundbite that would appease the president and hopefully land them a sweet appointment. 
Somewhere in the middle, I suspect, a lot of old-time, Reagan Republicans are wondering just what the hell happened.
Opinion | Counting on good Neighbors
Even though Neighbors is likely a long shot, he's at least got a shot. The people of District 4 need to vote in their best interest this year, not to help Aderholt get richer off the taxpayers' hard-earned money.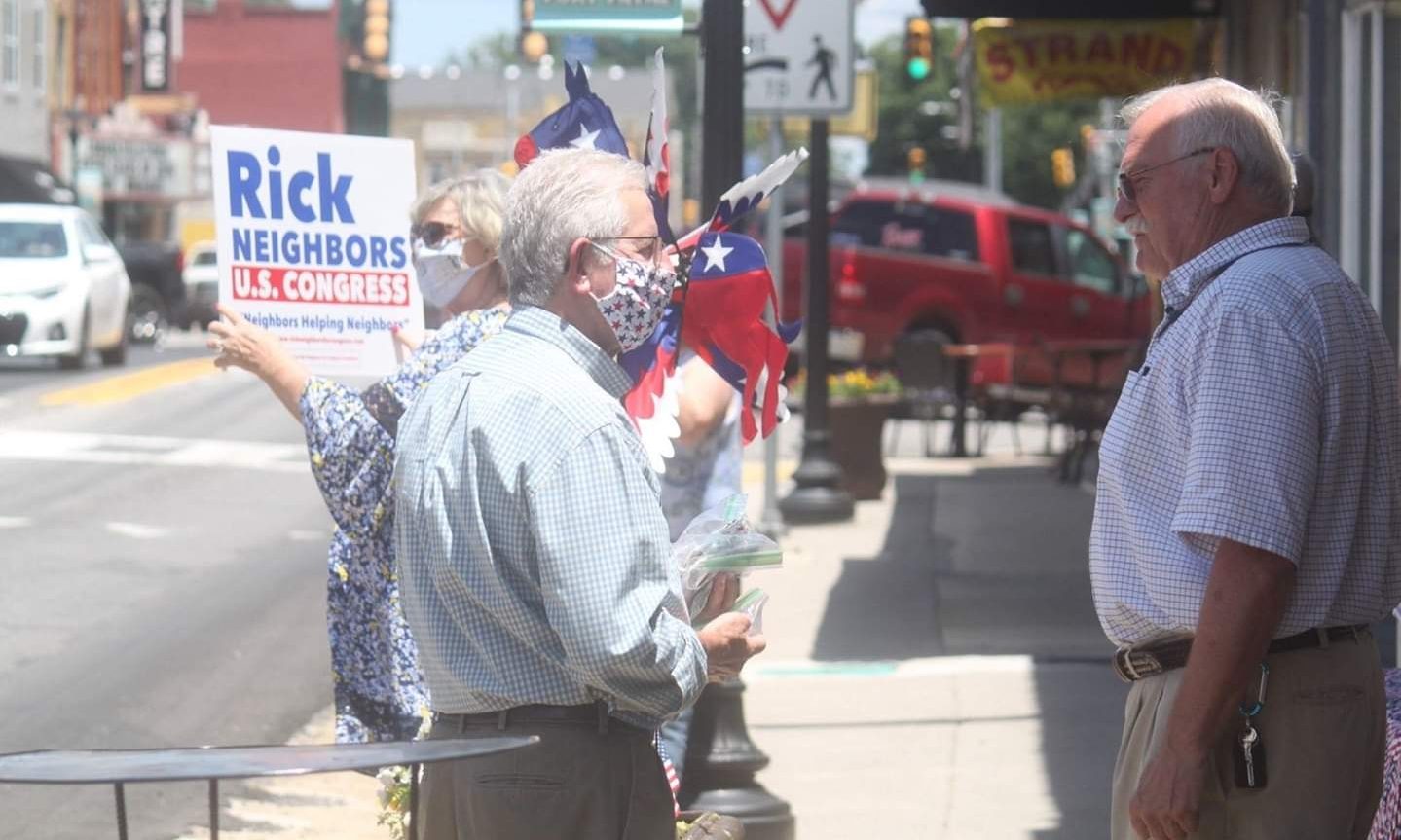 There's a lot of reasons we know it's an election year — political ads on television, presidential debates, Donald Trump super-spreader campaign rallies.
Editor's note
This is an opinion column and represents the opinion of its author. The Alabama Political Reporter does not endorse political candidates.
Oh, and Republican U.S. Rep. Robert Aderholt is back in his congressional district. Every couple years, Aderholt shows up. So he can "appear" connected to Alabama's 4th Congressional District.
The 4th Congressional District starts just north of Birmingham and stretches horizontally across the state. The district includes Colbert, Cullman, DeKalb, Etowah, Fayette, Franklin, Lamar, Lawrence, Marion, Marshall, Walker and Winston counties as well as parts of Blount, Cherokee, Jackson and Tuscaloosa counties.
Aderholt pops in for a few campaign events, and then pops out to his real residence in suburban Washington D.C. He's no more an Alabamian than Florida's Tommy Tuberville.
Aderholt does have opposition this year in Democratic nominee Rick Neighbors, a Vietnam veteran who truly helps his neighbors. Early in the pandemic, Neighbors was passing out masks door-to-door in the district. He's continued to help his neighbors throughout the pandemic with anything he can do.
"Being in Congress means being here and working with the people," Neighbors says on his website. "In 24 years, Rob Aderholt has left us behind to focus on his radical agenda and gotten rich in Congress."
That's from a campaign website, but it's absolutely true. Aderholt is still talking about expanding broadband access in his rural district. It's one of the few issues he talks about every two years, for 24 years, without ever getting anything done.
Seriously. Name something Aderholt has done for his district or Alabama in the more than two decades he's been in Congress. I won't hold my breath.
And if you don't think Neighbors's campaign isn't a little worrisome for Aderholt supporters, why are all the Neighbors signs disappearing from his district?
Adults, acting like sixth-graders, love to pull up political signs. Even in my comfortably Democratic neighborhood, some Doug Jones for Senate signs disappear. And, oddly in my neighborhood, I saw an actual Tommy Tuberville sign that had been pulled down in front of some misplaced person's yard. It happens on both sides.
But in the 4th Congressional District, and especially in the Cullman County area, it's hard for Neighbors and his staff to keep signs in place.
"Cullman has come down, and we have had to replace almost all our signs in Winston County," said Neighbors's campaign manager Lisa Ward. As for Winston County, Ward said, "we were told those are gone again."
Can anybody be more junior high?
"We've seen places where our sign was, and it's been replaced by Aderholt signs," Ward said. "When we put signs out, we leave his and put ours next to his. We joke and say everyone needs friendly neighbors around."
The Neighbors campaign does have the right spirit. They just work to replace the signs that disappear. But it is aggravating, to say the least.
"Someone told us that Aderholt is really worried if people find out he has an opponent or doesn't live here he could struggle," said Ward. "That's why he's not mentioning (Neighbors's) campaign. And why we think they're taking his signs down. So people don't know. It's really about people not getting a chance to know they have a choice. And there is no time to hear who he is."
Well, here's who he is: Neighbors served three tours in Vietnam during that war, enlisting when he was 17 years old. After the service, he got a college degree, then spent 35 years in the apparel business in North Alabama.
Neighbors and his wife, Judy, have three children, and Neighbors recently earned an MBA from the University of North Alabama.
Neighbors would be a breath of fresh air for Alabama in Washington. He won't live there. He'll be grounded in the 4th Congressional District.
If Aderholt wins, we won't see him again until 2022. Twenty-four years in Congress is plenty of time to get something done. But with Aderholt, there's not much to show for all that time.
And even though Neighbors is likely a long shot, he's at least got a shot. The people of the 4th District need to vote in their best interest this year, not to help Aderholt get richer off the taxpayers' hard-earned money.