Byrne cosponsors "Justice for Victims of Sanctuary Cities Act"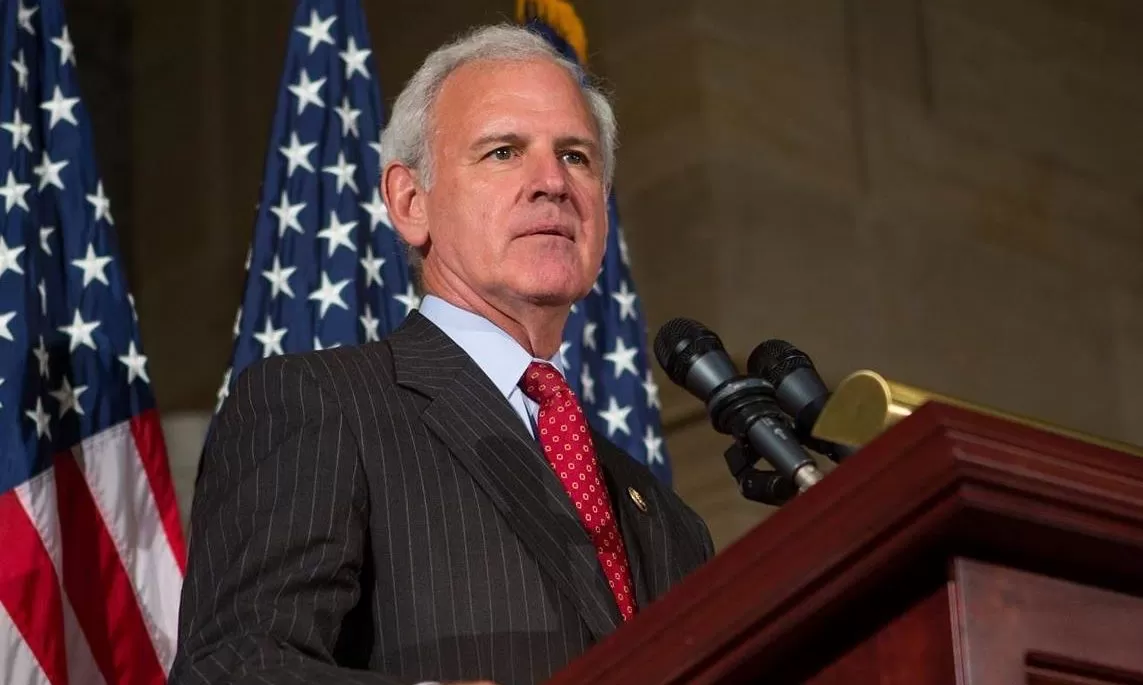 Congressmen Bradley Byrne, R-Montrose, joined Rep. Ted Budd, R-North Carolina, in introducing legislation he said is designed to protect victims of crimes committed by people who immigrated illegally into the United States.
"I'm sick of hearing stories about illegal immigrants in sanctuary cities committing horrific crimes against American citizens. It's time we do something about it," Byrne said. "Not only will our legislation provide justice for victims, but it will push communities to abandon their reckless sanctuary policies and help disincentivize illegal immigration. Whether it's cracking down on sanctuary cities or providing additional resources to build the wall, now is the time for action to address the illegal immigration crisis."
"I've been following sanctuary cities for some time now and the effects that they have on local communities," Budd said. "I've found that sanctuary cities' failure to cooperate with Immigration and Customs Enforcement (I.C.E.) is reckless and has had a real cost on society, both economically and in terms of human lives. It strikes me as common sense to introduce and pursue legislation that allows families and victims recourse against municipalities and policies that have caused them so much damage. Currently, they have none. I want to thank Rep. Bradly Byrne for introducing this bill with me in the House and Senator Thom Tillis for his leadership on this issue in the Senate."
President Donald Trump has said that the Justice for Victims of Sanctuary Cities Act will "give American victims the right to sue sanctuary cities and hold them accountable for the thousands of lives they have shattered."
The bill creates a new legal right for any individual, spouse, or child who is a victim of a violent crime or felony caused by an illegal immigrant to sue the responsible sanctuary city or jurisdiction. It requires jurisdictions to waive immunity for these cases as a condition of receiving Community Development Block Grant funds and other grants.
The bill defines a "Sanctuary Jurisdiction" as "any state or political subdivision (including a county or city) that has a statute, ordinance, policy, or practice that restricts a government official or entity from receiving or maintaining information about the immigration status of an individual, including refusing to comply with lawful detainer requests made by D.H.S. or the notification of the release of an illegal immigrant."
Republican Sens. Thom Tillis (North Carolina), Ted Cruz (Texas), Lindsay Graham (South Carolina), Chuck Grassley (Iowa), Joni Ernst (Iowa), and Marsha Blackburn (Tennessee) previously introduced companion legislation in the Senate.
A number of progressive aligned municipal governments have ordered their police forces not to cooperate with federal Immigration and Customs Enforcement (I.C.E.) efforts to find and capture criminal illegal aliens.
The bill is designed to provide a civil remedy for individuals harmed by sanctuary jurisdiction policies, and for other purposes. Crime victims would be able to file lawsuits against sanctuary cities that refused to help I.C.E. find the criminal illegal alien who went on to victimize them.
Kate Steinle was killed by a career criminal who was illegally in the country in San Francisco in 2015. The city was a sanctuary city so even though they had recently arrested her killer on other charges they did not turn him over to I.C.E. When he got out, he stole a weapon from the vehicle of a law enforcement officer and then gunned down Steinle.
Byrne recently visited the United States-Mexico border to see the illegal immigration crisis firsthand.
Byrne represents the 1st Congressional District of Alabama. Byrne is not seeking election to another term in the House, but he is running for the U.S. Senate seat currently held by Doug Jones.
Byrne faces a crowded field for the Republican Senate nomination that includes: former Auburn football coach Tommy Tuberville, State Representative Arnold Mooney, businessman Stanley Adair, former Chief Justice Roy Moore, and Secretary of State John Merrill.
Arrest warrant issued for Rep. Will Dismukes for felony theft
Dismukes is charged with first-degree theft of property in connection with a theft that occurred at his place of employment between the years 2016 to 2018.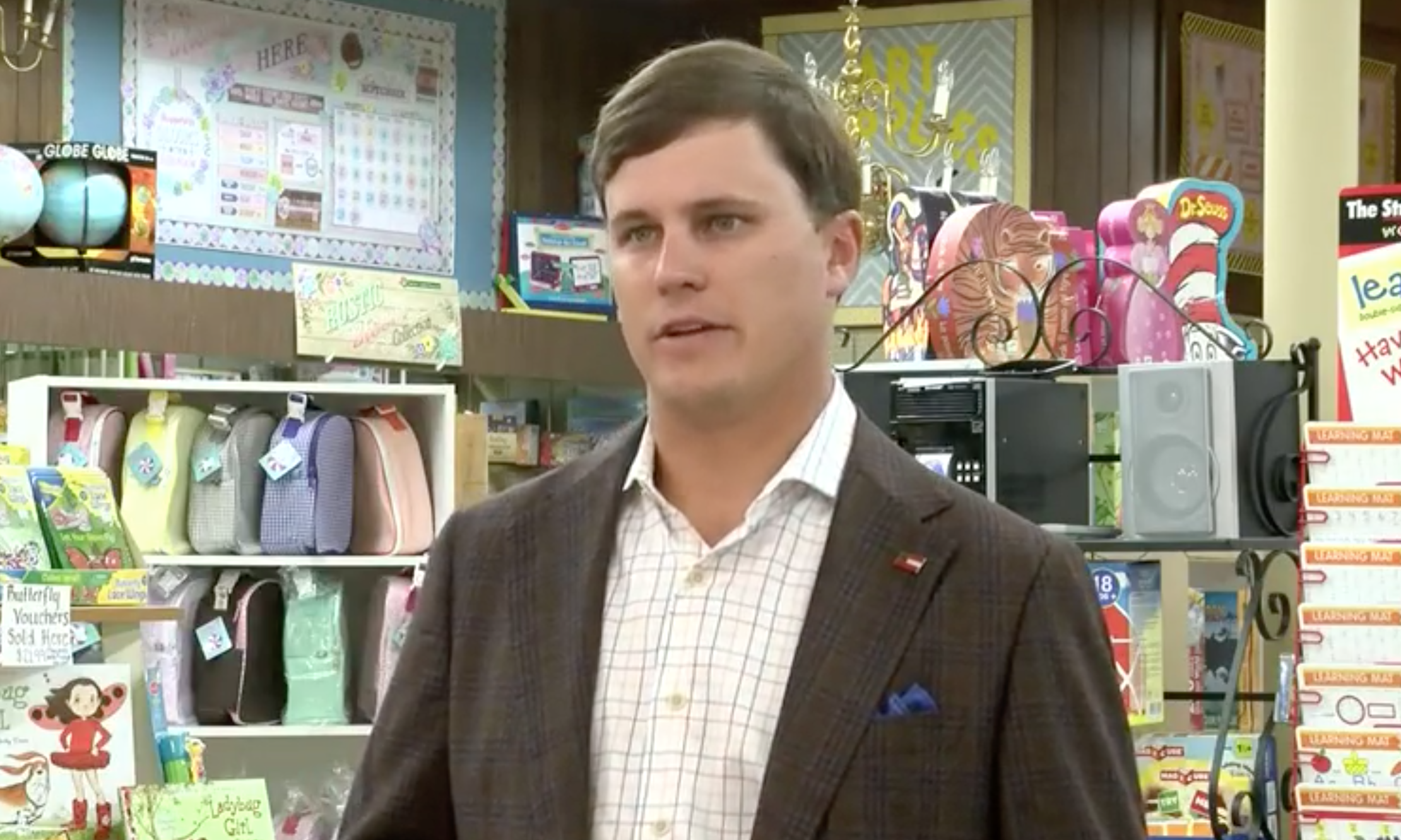 An arrest warrant has been issued for Alabama State Rep. Will Dismukes, R-Prattville, for felony theft from a business where he worked, Montgomery County District Attorney Daryl Bailey said Thursday.
Dismukes is charged with first-degree theft of property in connection with a theft that occurred at his place of employment between the years 2016 to 2018, Bailey said during a press conference.
Bailey said the charge is a Class B felony and levied when a person steals in excess of $2,500 and that "I will tell you that the alleged amount is a lot more than that." 
"The warrant has just been just been signed, his attorney has been notified and we are giving him until late this afternoon to turn himself in," Bailey said.
Bailey said the employer contacted the district attorney's office with a complaint about the theft on May 20, and after reviewing bank records and interviewing witnesses, the decision was made to charge Dismukes with the theft. 
WSFA reported Thursday that the theft occurred at Dismukes' former employer, Weiss Commercial Flooring Inc. in East Montgomery. Bailey did not provide any more specifics on the charge but said the employer signed the arrest warrant after countless hours of investigation on the part of the DA's office.
While the charge stems from a complaint filed months ago, Dismukes been in the headlines recently and faced a torrent of calls for his resignation in recent weeks after posting to Facebook an image of himself attending a birthday celebration for the first grand wizard of the Ku Klux Klan, Nathan Bedford Forrest.
The event was hosted by an individual with close ties to the League of the South, a hate group, according to the Southern Poverty Law Center.
In response, Dismukes stepped down from his post as a pastor at an Autauga County Baptist church but defiantly refused to step down from the Legislature.
If convicted of the felony, Dismukes would be immediately removed from his seat in the Alabama House, to which he was elected in 2018.
In June, the Alabama Democratic Party called for his resignation over previous social media posts glorifying the Confederacy.