Byrne cosponsors "Justice for Victims of Sanctuary Cities Act"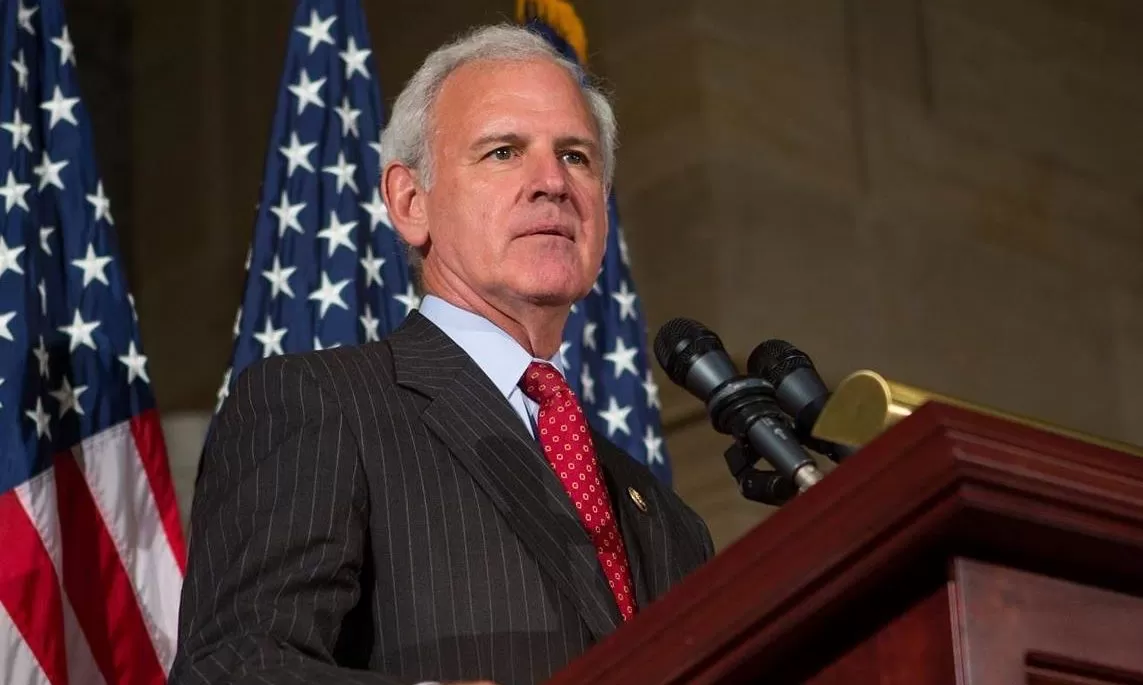 Congressmen Bradley Byrne, R-Montrose, joined Rep. Ted Budd, R-North Carolina, in introducing legislation he said is designed to protect victims of crimes committed by people who immigrated illegally into the United States.
"I'm sick of hearing stories about illegal immigrants in sanctuary cities committing horrific crimes against American citizens. It's time we do something about it," Byrne said. "Not only will our legislation provide justice for victims, but it will push communities to abandon their reckless sanctuary policies and help disincentivize illegal immigration. Whether it's cracking down on sanctuary cities or providing additional resources to build the wall, now is the time for action to address the illegal immigration crisis."
"I've been following sanctuary cities for some time now and the effects that they have on local communities," Budd said. "I've found that sanctuary cities' failure to cooperate with Immigration and Customs Enforcement (I.C.E.) is reckless and has had a real cost on society, both economically and in terms of human lives. It strikes me as common sense to introduce and pursue legislation that allows families and victims recourse against municipalities and policies that have caused them so much damage. Currently, they have none. I want to thank Rep. Bradly Byrne for introducing this bill with me in the House and Senator Thom Tillis for his leadership on this issue in the Senate."
President Donald Trump has said that the Justice for Victims of Sanctuary Cities Act will "give American victims the right to sue sanctuary cities and hold them accountable for the thousands of lives they have shattered."
The bill creates a new legal right for any individual, spouse, or child who is a victim of a violent crime or felony caused by an illegal immigrant to sue the responsible sanctuary city or jurisdiction. It requires jurisdictions to waive immunity for these cases as a condition of receiving Community Development Block Grant funds and other grants.
The bill defines a "Sanctuary Jurisdiction" as "any state or political subdivision (including a county or city) that has a statute, ordinance, policy, or practice that restricts a government official or entity from receiving or maintaining information about the immigration status of an individual, including refusing to comply with lawful detainer requests made by D.H.S. or the notification of the release of an illegal immigrant."
Republican Sens. Thom Tillis (North Carolina), Ted Cruz (Texas), Lindsay Graham (South Carolina), Chuck Grassley (Iowa), Joni Ernst (Iowa), and Marsha Blackburn (Tennessee) previously introduced companion legislation in the Senate.
A number of progressive aligned municipal governments have ordered their police forces not to cooperate with federal Immigration and Customs Enforcement (I.C.E.) efforts to find and capture criminal illegal aliens.
The bill is designed to provide a civil remedy for individuals harmed by sanctuary jurisdiction policies, and for other purposes. Crime victims would be able to file lawsuits against sanctuary cities that refused to help I.C.E. find the criminal illegal alien who went on to victimize them.
Kate Steinle was killed by a career criminal who was illegally in the country in San Francisco in 2015. The city was a sanctuary city so even though they had recently arrested her killer on other charges they did not turn him over to I.C.E. When he got out, he stole a weapon from the vehicle of a law enforcement officer and then gunned down Steinle.
Byrne recently visited the United States-Mexico border to see the illegal immigration crisis firsthand.
Byrne represents the 1st Congressional District of Alabama. Byrne is not seeking election to another term in the House, but he is running for the U.S. Senate seat currently held by Doug Jones.
Byrne faces a crowded field for the Republican Senate nomination that includes: former Auburn football coach Tommy Tuberville, State Representative Arnold Mooney, businessman Stanley Adair, former Chief Justice Roy Moore, and Secretary of State John Merrill.
Print this piece
Jones criticized for voting to limit Trump's war powers authority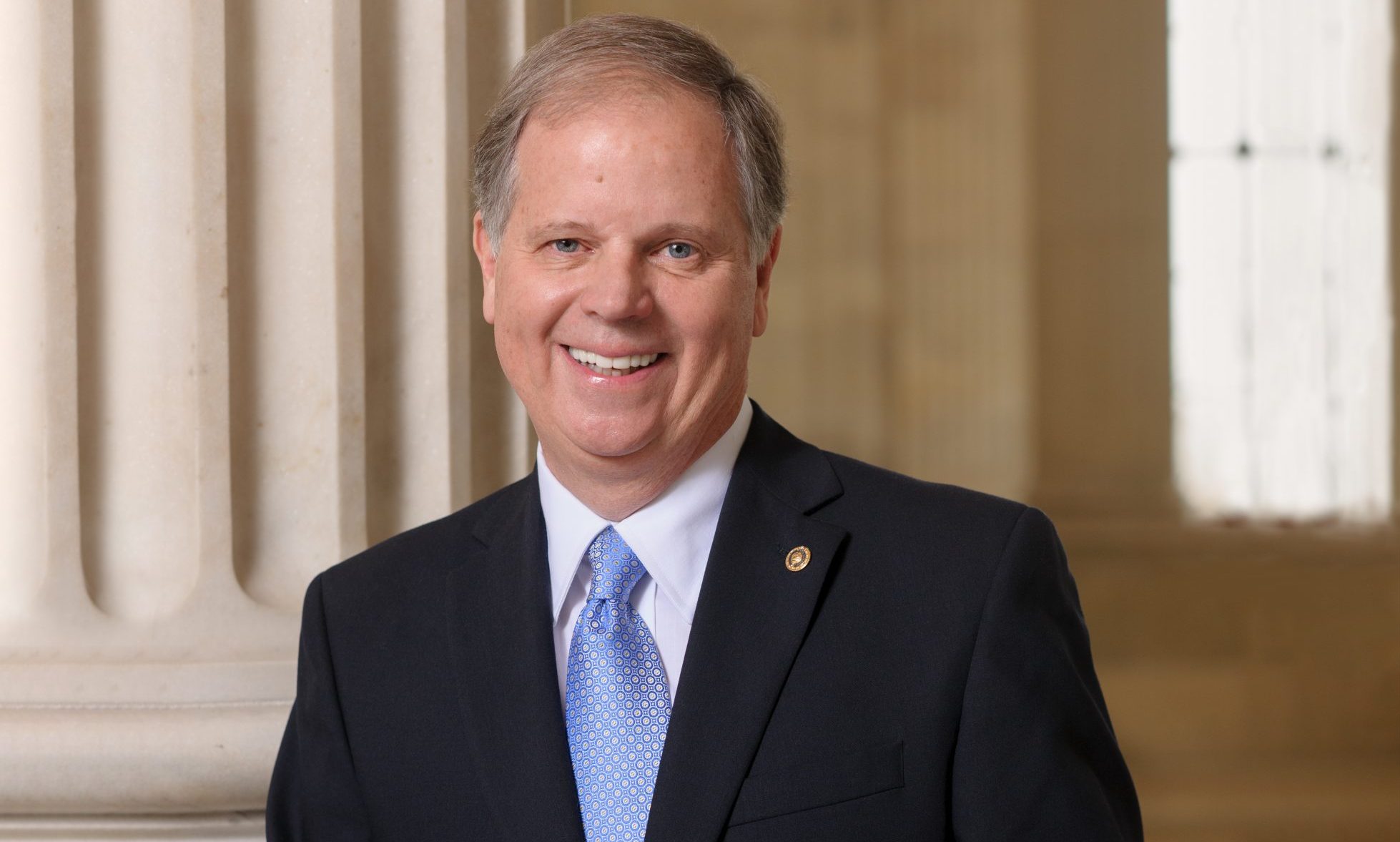 Thursday, U.S. Senator Doug Jones (D-Alabama) voted in favor of S.J.Res.68, a resolution which directs the removal of United States military from hostilities against the Islamic Republic of Iran that have not been authorized by Congress. Jones has been criticized by Republicans for voting to limit President Donald J. Trump's war powers on Iran.
"Before a President can lead us into war, he or she must first earn the support of the American people and also fulfill their solemn constitutional obligation to seek approval from Congress," Sen. Jones said in a statement. "While the President has the power to protect Americans in the case of an imminent attack, that authority does not extend to committing our service members to long-term hostilities unilaterally. This resolution sends a strong message that we will follow the Constitution and we will not send our troops into harm's way without the serious consideration and consent of the Congress."
Trump Victory National Finance Committee member Perry O. Hooper Jr. released a statement in response.
"Senator Jones once again turned his back on Alabama and voted as the leftwing Democrats commanded. He has no regard for the values, opinions or views of Alabamians," Hooper said. "He sees us as deplorables just like the elites of the Democratic party who have funded 80 percent of his doomed campaign for re-election.:
Hooper stated, "I whole heartily support the President who stated 'We are doing very well with Iran and this is not the time to show weakness… If my hands were tied, Iran would have a field day. Sends a very bad signal. The Democrats are only doing this as an attempt to embarrass the Republican Party.'"
"The Commander-in-chief must be free to work with his staff and his military leaders to conduct covert operations like the one that eliminated Iran's terrorist-in-chief General Soleimani," Hooper added. "You can't micromanage the war on terrorism. The Democrats in Congress are so filled with Trump Derangement Syndrome that no matter how much it would benefit our country and the world; they would never give Trump a "victory". If it came down to it, they would leak everything to the media no matter what the consequences."
Senator Jones is a cosponsor of the legislation and a member of the Senate Armed Services Committee. Eight moderate Republicans voted with the Democrats on the resolution.
Senator Jones has also been criticized by Republicans for his comments that he was "appalled" by Pres. Trump's actions following his acquittal on both Articles of Impeachment.
"Newsflash for Senator Doug Jones: Most Alabamians have been appalled by his actions his entire time in office," former Attorney General Jeff Sessions said. "It's about time we send Doug home, and replace him with someone who understands our values. Alabamians deserve a Senator they can be proud of again."
Sessions is a candidate for the Republican nomination for Jones' Senate seat.
The Republican primary will be on March 3.
Print this piece