Moore supports Trump Administration's resumption of executions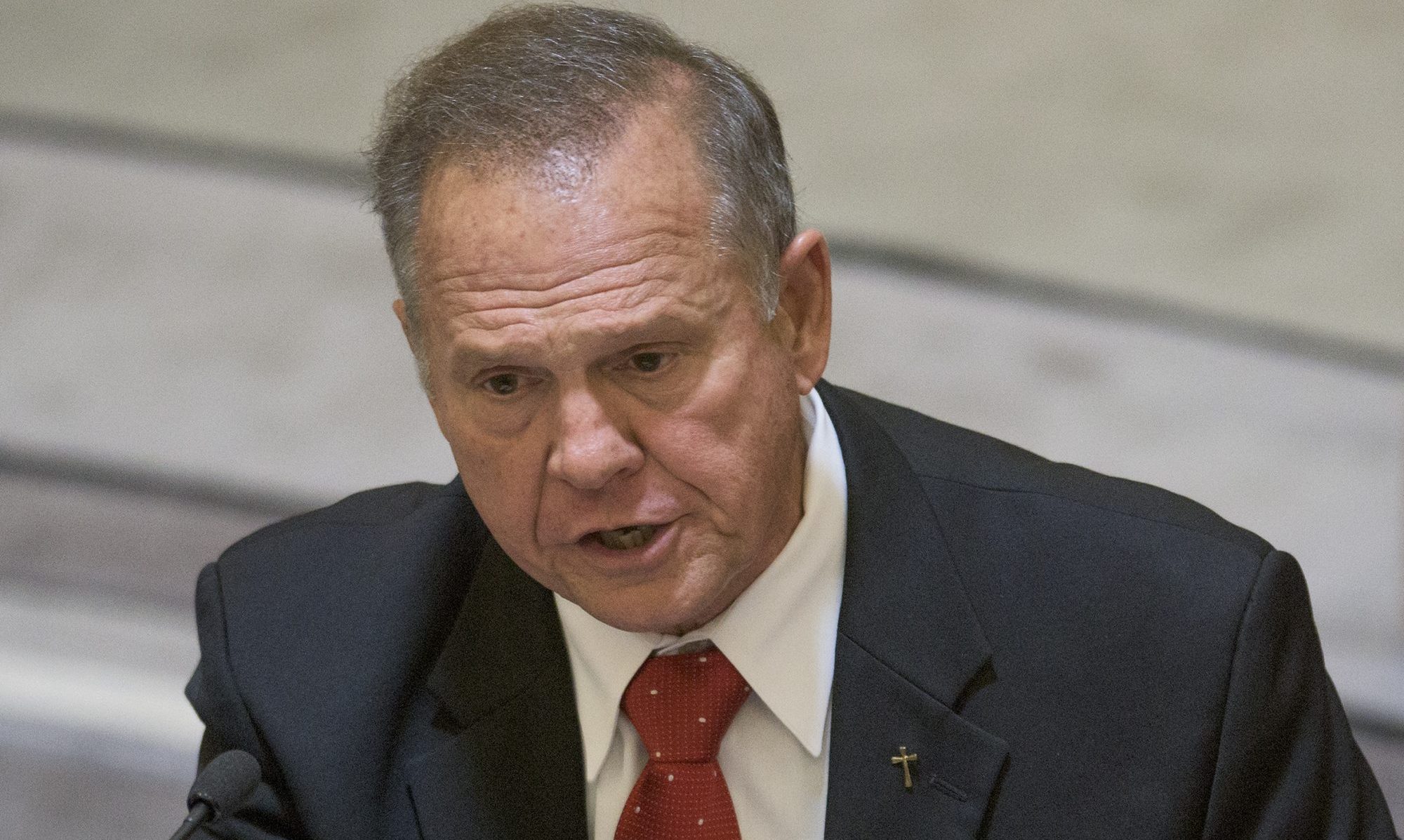 On Thursday, U.S. Attorney General Bill Barr announced that he has ordered Hugh Hurwitz who heads the federal Bureau of Prisons to begin scheduling executions. The Justice Department also announced the names of the first five prisoners to be executed. The executions resume beginning with Daniel Lee Lewis on December 11. There have been no federal executions performed since 2003.
Friday, U.S. Senate candidate Judge Roy Moore announced his support for the attorney general's decision in a statement.
"Judgments by jury's in capital cases should be properly in enforced after all appeals are heard," Moore said. "Likewise, corruption and delays in our Courts should be addressed. Whether immigration or capital punishment, our law must be enforced equally without prejudice or delay."
Moore also mentioned immigration. There are dozens of people on federal death row that a jury ruled should be executed. There were no federal executions at all during former President Barack H Obama's (D) administration. Hundreds of thousands of immigrants have been ordered departed; but most of those orders have not been acted upon by federal authorities. The Trump Administration is beginning to ramp up deportation efforts for those immigrants.
Moore is running for the Republican nomination for the U.S. Senate seat currently held by Sen. Doug Jones.
"Congress has expressly authorized the death penalty through legislation adopted by the people's representatives in both houses of Congress and signed by the President," AG Barr said. "Under Administrations of both parties, the Department of Justice has sought the death penalty against the worst criminals, including these five murderers, each of whom was convicted by a jury of his peers after a full and fair proceeding. The Justice Department upholds the rule of law—and we owe it to the victims and their families to carry forward the sentence imposed by our justice system."
Daniel Lee Lewis is the first convicted murderer scheduled to die by lethal injection on December 11, 2019. According to the schedule released by DOJ, Dustin Lee Honken, Alfred Boureouis, Wesley Ira Purkey, and Lezmund Mitchell are scheduled to all be executed in the days and weeks to follow in December and January. More executions will be scheduled going forward. All the executions will be performed at U.S. Penitentiary Terre Haute, Indiana.
Alabama executes prisoners in the state prison system here, but there has not been an execution of a federal prisoner in sixteen years. As Chief Justice, Moore had to hear the appeals of death row inmates in the Alabama state prison system.
According to Fox News, there are 61 men and one woman on the federal death row. Most of them are housed at a federal prison in Indiana. Lethal injection is the only approved means of executing someone in the federal system.
Moore was the Republican nominee for Senate in 2017 but was narrowly defeated by Jones in the special general election. Moore ran for Governor in 2010 and 2006, but failed was defeated in the Republican primary.
John Merrill, Stanley Adair, Bradley Byrne, Tommy Tuberville, and Arnold Mooney are also running for the Republican nomination for U.S. Senate. Jones presently has no Democratic primary challengers.
The major party primaries will be on March 3.
Coalition of attorneys general file opposition to Alabama attempt to ban curbside voting
The AGs argue that Alabama's suggestion to the courts that curbside voting invites fraud is "unfounded."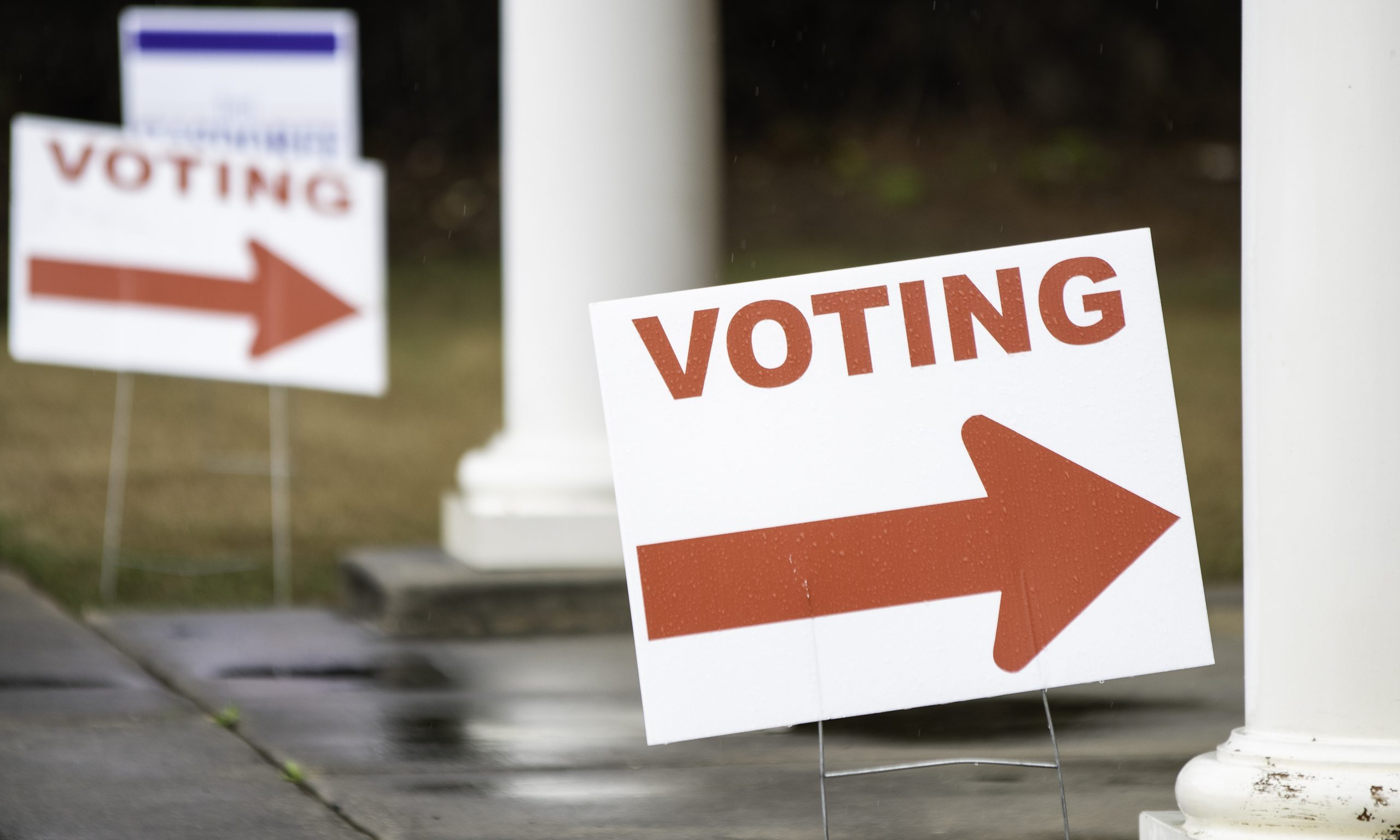 A coalition of 17 state attorneys general have filed an opposition to Alabama's attempt to get the U.S. Supreme Court to ban curbside voting. 
In a friend-of-the-court brief, led by District of Columbia Attorney General Karl Racine, the attorneys general argue to that curbside voting is safer for those at greatest risk from COVID-19, and that a ban on the practice would disproportionately impact the elderly, the disabled and Black Alabamians.
They also argue that Alabama's suggestion to the courts that curbside voting invites fraud is "unfounded." 
"The Presidential Advisory Commission on Election Integrity, established by President Trump following the 2016 election, 'uncovered no evidence to support claims of widespread voter fraud,'" the brief states, adding that there is no evidence that curbside voting in the many states that allow it invites fraud. 
"The practice is longstanding and widespread—as noted, more than half of states have historically offered curbside voting in some form," the brief continues. 
Alabama Attorney General Steve Marshall on Oct. 13 said the state will appeal to the U.S. Supreme Court a federal appeals court ruling allowing curbside voting in the Nov. 3 election. 
A panel of federal appeals court judges on Oct. 13 reversed parts of U.S. District Judge Abdul Kallon's Sept. 30 ordered ruling regarding absentee voting in the upcoming Nov. 3 elections, but the judges let the previous ruling allowing curbside voting to stand. 
The lawsuit, filed by the NAACP Legal Defense and Educational Fund, Southern Poverty Law Center, American Civil Liberties Union, ACLU of Alabama and Alabama Disabilities Advocacy Program, was brought on behalf of several Alabamians with underlying medical conditions. 
"Curbside voting is a longstanding, secure voting option that local jurisdictions have made available to protect the health of vulnerable voters, including elderly, disabled, and voters with underlying health issues," Racine said in a statement. "Curbside voting minimizes the risk to persons who are particularly susceptible to COVID-19, and local jurisdictions should be able to offer this common-sense accommodation to voters. State Attorneys General will keep fighting to ensure that voters can safely make their voices heard at the ballot box this November."
The brief filed by the coalition of state attorneys general comes as the number of COVID-19 hospitalizations across Alabama has been ticking upward.
Racine is joined in the brief by attorneys general from California, Connecticut, Delaware, Hawaii, Illinois, Maryland, Michigan, Minnesota, Nevada, New Mexico, New York, Oregon, Rhode Island, Vermont, Virginia and Washington.