Chambliss will not run for Congress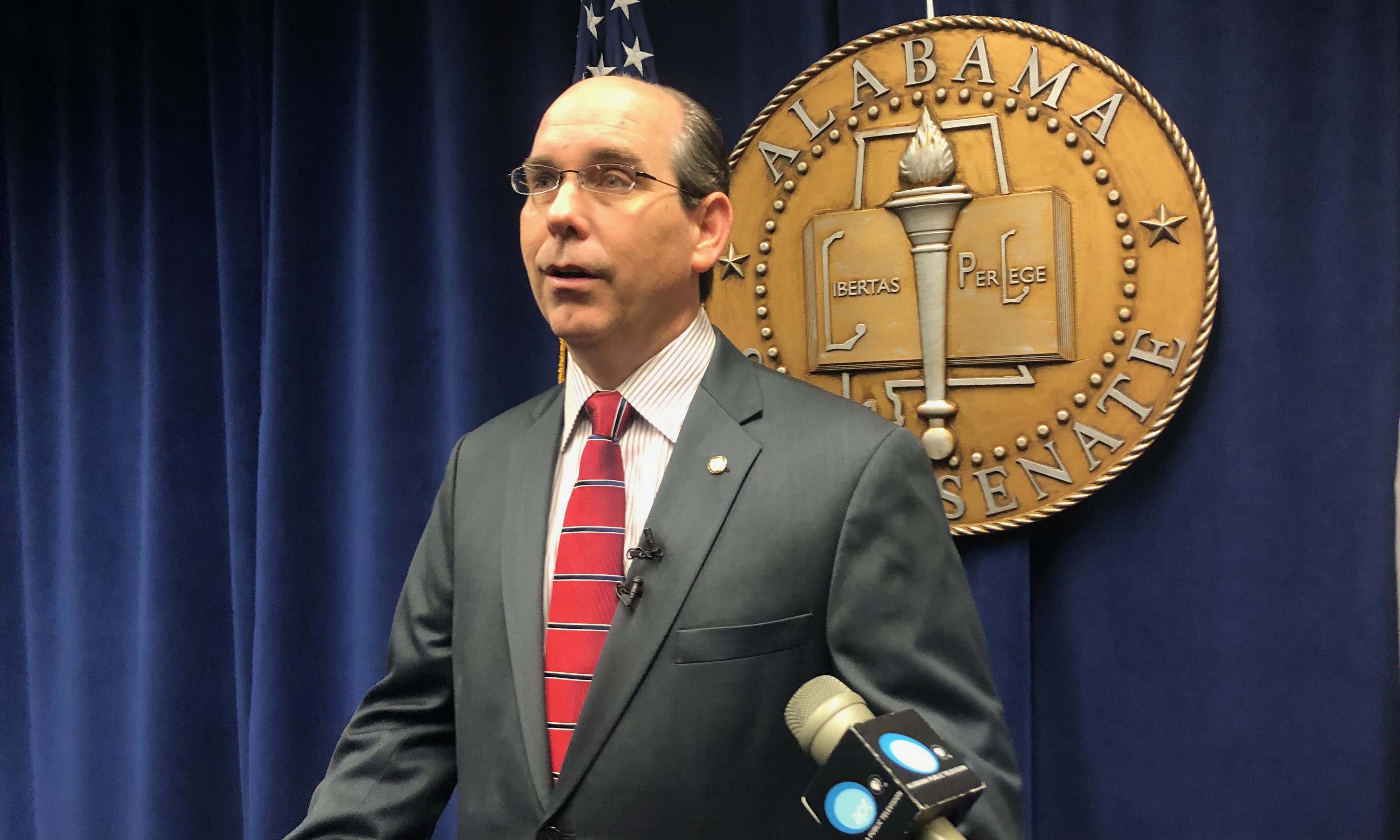 State Sen. Clyde Chambliss, R-Prattville, on Monday, made his decision regarding the open Second Congressional District seat that incumbent Martha Roby, R-Montgomery, is vacating at the end of her present term.
"I will not be a candidate for Congress," Chambliss announced on his Facebook page. "As has been reported, I have spent the last several days carefully considering a run for the Second Congressional District of Alabama. I am blessed with a supportive family that understands both the privilege and the cost of public service, and they pledged all of their efforts to the task. Supporters, colleagues and other stakeholders were equally encouraging. I am grateful to those who took my calls and made time for me during the weekend and evenings."
"A clear path to victory was developed over the weekend, but the thought that kept returning to me is that my calling at this time is to continue working to solve the problems that we face in Alabama," Chambliss said. "I believe that the best place for me to do that is in the Alabama State Senate."
"Although I have been fortunate to be a part of significant progress in the State Legislature, I would be leaving several critical issues mid-stream. Therefore, I will not be a candidate for Congress," Chambliss announced.
"Thank you to those that have contacted me. I very much appreciate the encouragement, prayer and support as we have considered this possibility," Chambliss said in conclusion. "It is an honor and privilege to serve you in the Alabama Senate. My focus will remain in Alabama and working hard to make this great state all that she can be!"
GOP insiders told the Alabama Political Reporter that Chambliss would have been one of the frontrunners if he had entered the republican field. Some warned though that his vote to raise gas taxes would be used against him in the Republican Primary.
Former State Rep. Perry Hooper Jr., R-Montgomery, State Rep. Wes Allen, R-Troy, former Alabama Attorney General Troy King, and State Rep. Will Dismukes, R-Prattville, have all been mentioned as possible candidates.
There is presently no democratic candidate for Congress in the Second District. Tabitha Isner challenged Roby in 2018, but Isner is presently challenging Nancy Worley for chair of the Alabama Democratic Party, though the date of that election has not been set yet. Pastor Will Boyd is also running for ADP Chair.
The major party primaries will be on March 3.
Print this piece
Moore legal team files motion for Judge Rochester to recuse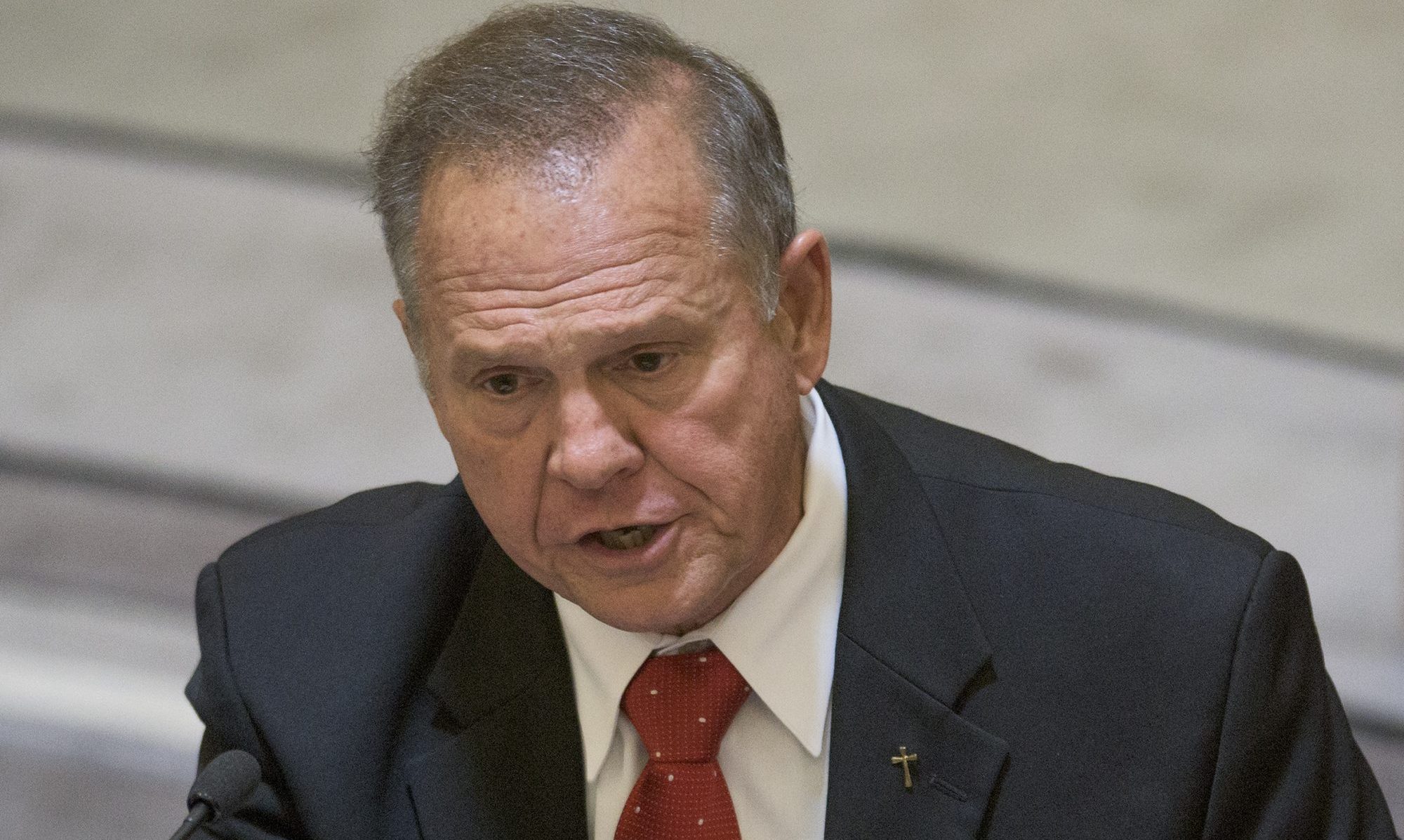 Attorney Melissa Isaak filed Thursday on behalf of her client, Judge Roy Moore, a motion to recuse Judge John Rochester from further consideration of the legal case between Moore and his accuser, Leigh Corfman.
The Moore team said that is the case due to the following reasons: "Judge Rochester's continued decision to preside over this case despite the fact that his appointment was "temporary" and expired on January 14, 2019 over a year ago, Judge Rochester's untimely delay of approximately five months in ruling on dispositive motions in this case brought only to accuse Judge Moore of defamation for merely denying false allegations against him, which is not even a valid cause of action, Judge Rochester's open friendship, support, and financial contributions for Doug Jones in his 2017 Senate campaign against Judge Moore, according to his own personal Facebook account, Open and virulent criticism of Judge Moore by Linda Rochester, wife of Judge John Rochester during the 2017 Senate campaign on her own personal Facebook page, Judge Rochester's criticism and mocking of Christianity on his Facebook page with full knowledge of Judge Moore's strong belief in God, Judge Rochester's political animus against the Republican Party and President Donald Trump who supported Judge Moore in the 2017 general election, Judge Rochester's obvious political bias in his quick response to set a trial date in this case, within two weeks of the upcoming Republican primary which will determine the opponent in the general election against Doug Jones."
Moore claims, "As stated in Attorney Isaak's motion, any individual would have a solid basis for questioning Judge John Rochester's impartiality, political motivation, and bias in presiding over this case."
Moore is claiming that Judge John Rochester's friendship, support, and financial contribution to Doug Jones in combination with his wife's open criticism of Judge Moore during the 2017 special election for US Senate in which Judge Moore was a candidate, mandates immediate recusal of Judge John Rochester in this frivolous action.
Moore has also objected in the past to this case being in Montgomery County court, when Corfman's allegations of improper sexual conduct between her and Moore in 1976 allegedly occurred in Etowah County.
Corfman claims that Moore and her engaged in inappropriate touching through their underwear in 1976 when Corfman was just 15 years old. Under Alabama law, then as now, the age of consent for sexual activity is 16, not 15. Corfman's allegation, along with allegations by women dating from decades ago were released in an article by the Washington Post after Moore had won the Republican nomination for U.S. Senate in 2017. The shocking allegations were trumpeted by the national press as well as by Democrats. Moore narrowly lost the December 2017 special election to Clinton era U.S. Attorney Doug Jones (D), the only time a Democrat has won any statewide election in Alabama since 2008.
Moore has steadfastly denied the allegations. Corfman sued Moore in Montgomery Court after the election for defamation of character. Moore has since sued Corfman, the other accusers, and the architects of the Reed Hoffman financed, illicit Russian style tactics, which Moore claims were largely responsible with depressing Republican turnout and increasing the efforts by GOP moderates to defeat Moore by writing in the name of some candidate other than Moore.
While many Republicans accepted the accusations against Moore as "credible" they rejected similar accusations against Supreme Court Brett Kavanaugh.
Moore was twice elected Chief Justice of the Alabama Supreme Court and is a current candidate for the Republican nomination for the U.S. Senate seat, currently held by Jones.
The Republican primary is on March 3.
Print this piece