Chambliss will not run for Congress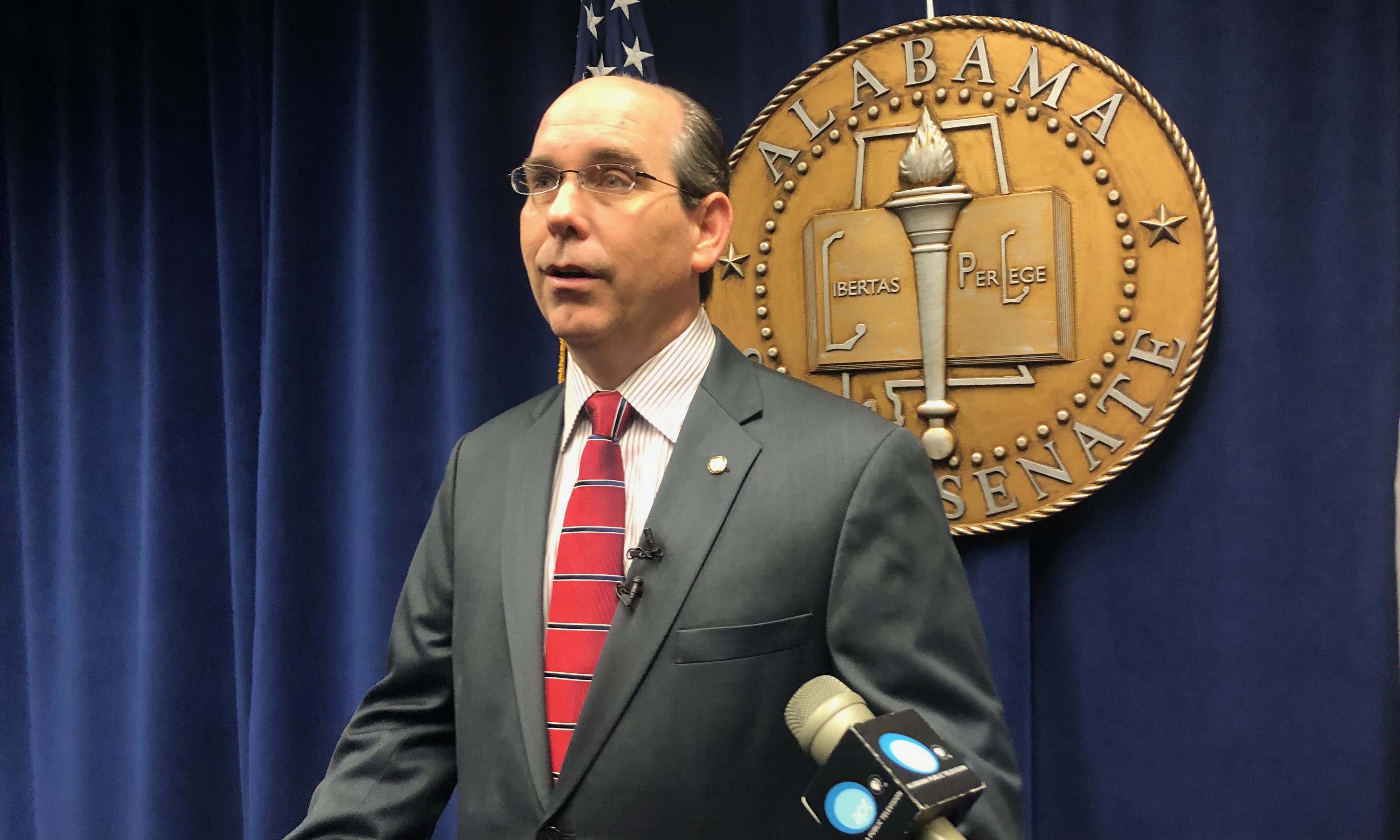 State Sen. Clyde Chambliss, R-Prattville, on Monday, made his decision regarding the open Second Congressional District seat that incumbent Martha Roby, R-Montgomery, is vacating at the end of her present term.
"I will not be a candidate for Congress," Chambliss announced on his Facebook page. "As has been reported, I have spent the last several days carefully considering a run for the Second Congressional District of Alabama. I am blessed with a supportive family that understands both the privilege and the cost of public service, and they pledged all of their efforts to the task. Supporters, colleagues and other stakeholders were equally encouraging. I am grateful to those who took my calls and made time for me during the weekend and evenings."
"A clear path to victory was developed over the weekend, but the thought that kept returning to me is that my calling at this time is to continue working to solve the problems that we face in Alabama," Chambliss said. "I believe that the best place for me to do that is in the Alabama State Senate."
"Although I have been fortunate to be a part of significant progress in the State Legislature, I would be leaving several critical issues mid-stream. Therefore, I will not be a candidate for Congress," Chambliss announced.
"Thank you to those that have contacted me. I very much appreciate the encouragement, prayer and support as we have considered this possibility," Chambliss said in conclusion. "It is an honor and privilege to serve you in the Alabama Senate. My focus will remain in Alabama and working hard to make this great state all that she can be!"
GOP insiders told the Alabama Political Reporter that Chambliss would have been one of the frontrunners if he had entered the republican field. Some warned though that his vote to raise gas taxes would be used against him in the Republican Primary.
Former State Rep. Perry Hooper Jr., R-Montgomery, State Rep. Wes Allen, R-Troy, former Alabama Attorney General Troy King, and State Rep. Will Dismukes, R-Prattville, have all been mentioned as possible candidates.
There is presently no democratic candidate for Congress in the Second District. Tabitha Isner challenged Roby in 2018, but Isner is presently challenging Nancy Worley for chair of the Alabama Democratic Party, though the date of that election has not been set yet. Pastor Will Boyd is also running for ADP Chair.
The major party primaries will be on March 3.
Kirk Hatcher's (potential) problem with the Hatch Act
Hatcher is set to face former Rep. John Knight in a special election runoff on Dec. 15.
Is Kirk Hatcher eligible to run for public office? That might seem like an easy question to answer, given that Hatcher has represented Alabama's 78th House District since 2018 and is currently the overwhelming favorite to win a special election for the District 26 state Senate seat.
But on Monday, a question about Hatcher's eligibility — specifically, whether the Hatch Act would prohibit him from holding public office because of his employment as director of Head Start in Montgomery — sent Hatcher's staff scrambling.
While assuring APR that Hatcher is "absolutely eligible" to run, his spokesperson, Ashley Roseboro, forwarded a redacted opinion that Roseboro said the campaign requested and received from the U.S. Office of Special Counsel.
Roseboro said the opinion stated that "Rep. Hatcher is in full compliance with the Hatch Act."
However, that opinion, after the redactions were removed by APR, turned out to be from 2014 and for a nonprofit named Opportunities for Otsego, located in upstate New York. It did not address Hatcher's specific situation, and it obviously did not find him in "full compliance."
The Hatch Act is a federal law in place to prevent federally funded programs from engaging in political activities and to restrict the political activities of federal employees and employees whose salaries are funded by federal grants. In Hatch Act guidance issued by various agencies online, Head Start programs and their employees are specifically mentioned as examples of workers who cannot participate in political activities during working hours or run for or hold partisan public office.
As the director of Montgomery's Head Start program within the Montgomery Community Action Partnership, Hatcher would seem to fall under that limitation. However, there are a few exceptions to that general rule, mostly based on how federal funds are distributed and controlled at the state and local level.
According to the Otsego opinion, which outlines the general funding setup for Otsego County's Head Start programs, it seems likely that the Head Start program in Montgomery also operates on federal grant dollars and has local control of how that money is spent.
In that case, according to the Office of Special Counsel in the Otsego opinion, Hatcher, as the Head Start director, would be ineligible to hold partisan public office if his salary was fully funded by federal money.
APR asked Roseboro if Hatcher's salary was partially funded by sources other than federal funds. He declined to answer, saying only that "Rep. Hatcher is eligible to hold public office."
Late Monday night, Roseboro sent a final email acknowledging that the initial opinion he sent APR was not prepared for the Hatcher campaign, as he previously stated. Instead, he said the campaign was directed to that opinion by the Office of Special Counsel when it called seeking guidance regarding Hatcher and the Hatch Act. Roseboro said the campaign also spoke with attorneys at the Special Counsel's office, but specifics about those conversations or when they took place were not provided.
The email also contained a statement from Hatcher: "My candidacy for State Senate is not in violation of the Hatch Act and I am in compliance with all state and federal election laws. I am excited about finishing this race as people have shown that they are ready to move forward with new leadership and continue to maximize Montgomery's opportunities and potential."
The email did not offer an explanation of how Hatcher is in compliance with the Hatch Act or what specific exception he is relying on.
Hatcher is set to face former Rep. John Knight in a special election runoff on Dec. 15. The winner of that runoff is almost certain to become the District 26 state senator.