Palmer reports $242,000 in contributions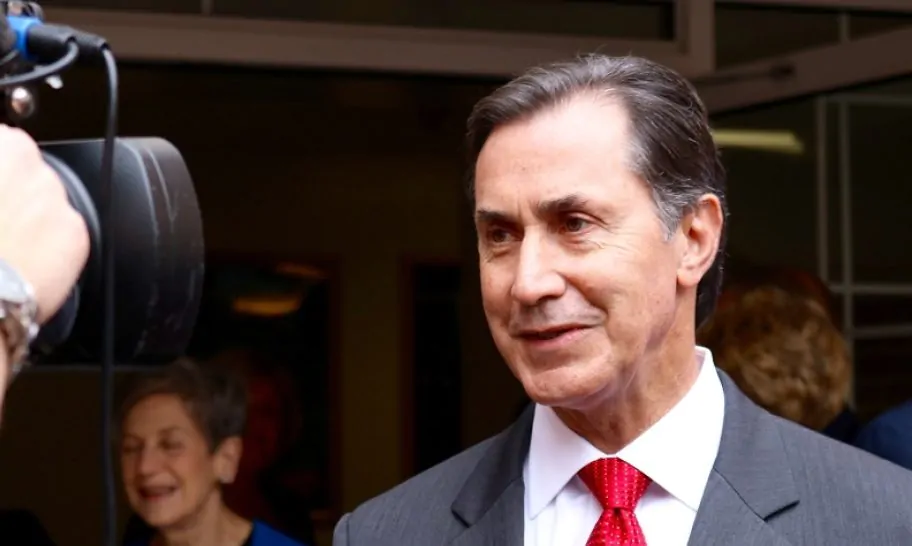 Congressman Gary Palmer, R-Hoover, reported campaign contributions totaling $241,995 in his Federal Election Commission filing earlier this month.
In the first six months of the year, Palmer reported total receipts of $258,596.69. Of this, $241,995 were contributions, $15,843.53 were transfers from other authorized committees and $758.16 were offsets to operating expenses. Palmer reported making no loans.
Of the contributions, $158,145 were from individual contributions, and $83,850 were contributions by other committees. Palmer reported no contributions from party committees.
Palmer's campaign reports total disbursements of $179,489.93. Of that, $102,689.93 were operating expenditures and $2,700 were contribution refunds. Palmer also reported other disbursements of $79,500.
Palmer entered July with $451,658.04 in total cash on hand.
Palmer's largest contribution came from Roddy McKinney Jr. of Birmingham who contributed $8,400. The campaign returned $2,800 of that. McKinney is the owner of McKinney Capital. Janice McKinney of Vestavia has contributed $5,600 to Palmer. James Wadsworth of Clanton contributed $2,800 to Palmer. Wadsworth is the owner of Wadsworth Oil. Mark J. Tarr of Mountain Brook contributed $2,800. Tarr is an executive with Tarr & Hard LLC.
Dr. Swaid Swaid of Vestavia contributed $3,000. Swaid works for Neurological Surgery Associates. Lee Stryslinger III of Mountain Brook contributed $2,800. Stryslinger is the CEO of Altec Inc. Marcia Strickland of Shoal Creek contributed $2,800 to Palmer. Strickland is a homemaker.
Kevin Spriggs of Spanish Fort contributed $2,800. Spriggs is the CEO of Spriggs Enterprises Inc. Pam J. Smith of Hoover contributed $2,800. Smith is a homemaker. Resource Management Service LLC contributed $2,800 to Palmer. Birmingham based RMS primarily invests in forest lands. Home E. Smith III of Hoover contributed $2,800. Smith is the owner of Hoover Tactical Firearms.
Lynn H. Parrish of Vestavia contributed $5,600 to Palmer. Lynn is a homemaker. John Ralph Parrish of Vestavia contributed $5,600 to Palmer. Parrish is the Engineer/CEO of North Alabama Fabricating. Craig Parker of Vestavia contributed $2,800. Parker is an executive with Guideway Care. Andrew Parker of Vestavia contributed $2,800. Virginia Page of Mountain Brook contributed $2,800. Ruffner Page of Mountain Brook contributed $2,800. Palmer reported 129 itemized individual contributions.
Palmer had 45 other committee contributions totaling $85,850. They include: the National Multifamily Housing Council PAC – $5,000, BNSF Railway Company – $5,000, Radiance Technologies Inc. PAC – $2,800, Bradley Arant Boult Cummings LLP Federal PAC – $2,800, Balch and Bingham LLP Federal PAC – $2,800, The Westervelt Company PAC – $2,700, Weyerhaeuser Company PAC – $2,500, Northeastern Lumber Manufacturing Associates PAC – $2,500, Potlatchdeltic Corporation PAC – $2,500, Petroleum Marketers Association of American/Small Business Committee – $2,500, National Alliance of Forest Owners PAC Committee – $2,500, Maynard Cooper & Gale PAC – $2,500, Lehigh Hanson Inc PAC – $2,500, Associated Builders and Contractors Inc, PAC – $5,000, American Bankers Association PAC – $2,500, Alabama Power Co Employees Federal PAC – $5,000, AFLAC PAC – $2,500, Altria Group, Inc PAC – $2,500, Regions Financial Corporation PAC – $2,000, Norfolk Southern Corporation Good Government Fund – $2,000.
Palmer's campaign donated $75,000 to the National Republican Congressional Committee, $2,000 to the Bishop for Congress campaign, $2,000 to the Westerman for Congress campaign and $500 to the Chilton County Association of Career Technical Educators. Dino for Congress refunded a $2,700 contribution from Palmer.
Palmer presently has no Democratic challenger. Anders Pope Allen has filed papers with the FEC to challenge Palmer in the Republican Primary but has made no announcement as of yet and has not raised any money. Kaynen Bryant Pellegrino has similarly filed papers with the FEC for a third party challenge of Palmer; but also has made no announcement and has not raised any money as of yet.
Gary Palmer is serving in his third term representing Alabama's Sixth Congressional District.
Print this piece
Sessions: FFRF's demands that Ivey stop praying is ridiculous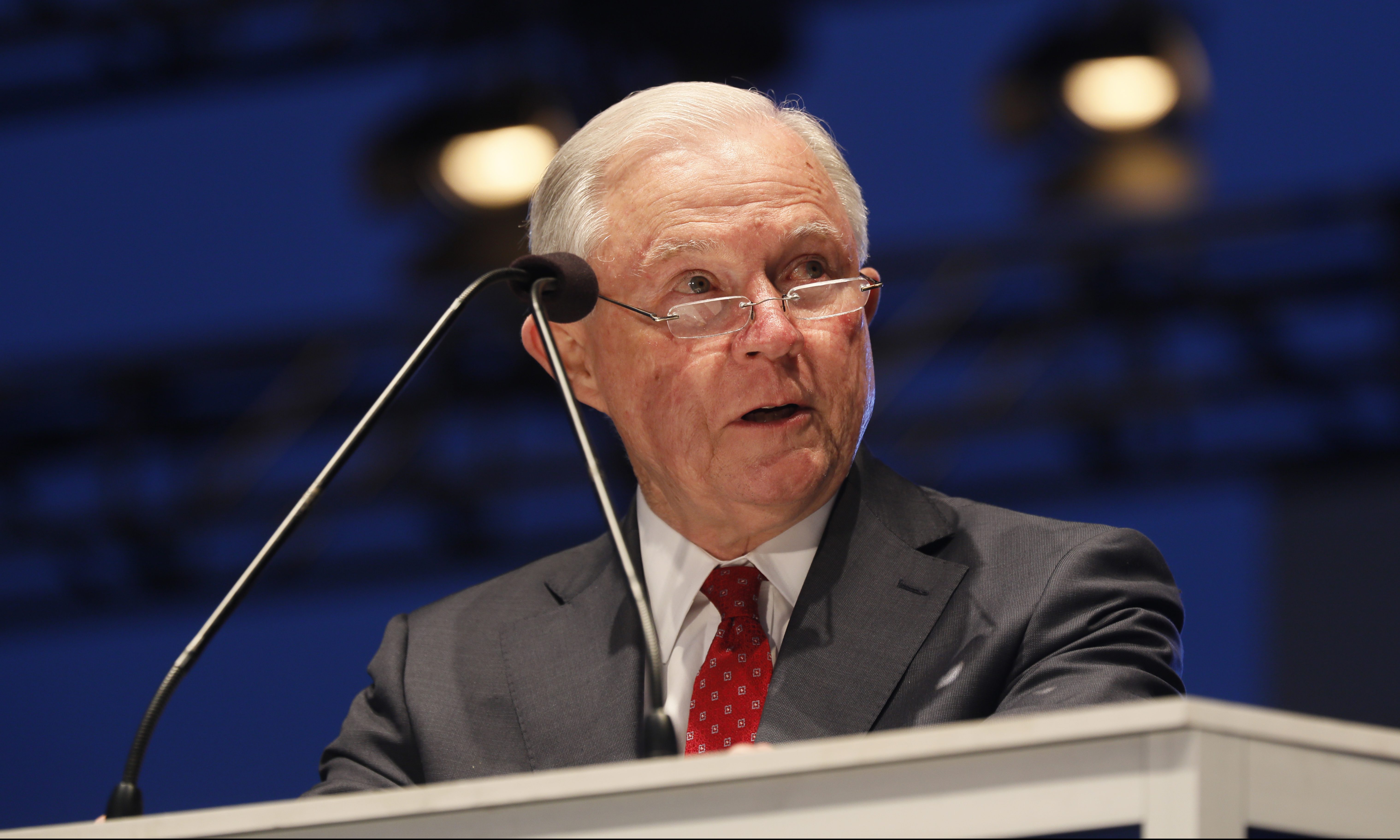 Wednesday, former Senator and GOP Senate candidate Jeff Sessions (R-Alabama) said that Alabamians will not be intimidated by the Freedom From Religion Foundation. Sessions was responding to a letter that the FFRF sent to Alabama Governor Kay Ivey (R) demanding that she stop praying at press conferences and citing scriptures.
"This is RIDICULOUS," Sessions said. "Alabamians will NOT be intimidated by Freedom From Religion Foundation atheists spouting constitutional heresies in their war on religion. My friend Governor Kay Ivey is completely within her God-given and constitutional rights to pray for Alabama, and I stand with her!"
"The FRFF atheists want to force Governor Ivey and all public officials to hide their deeply-held convictions," Sessions continued. "THEY are trying to impose their views AGAINST religion on US! Gov. Ivey calling for prayer for our great state & country is NOT her forcing Christianity on anyone."
"The Constitution guarantees EVERY American, even public officials, the right to freely exercise their religion," Sessions stated. "It's time this country REJECT the FRFF's extreme and unconstitutional view of religious liberty in America."
On Monday, the Wisconsin based Foundation chastised Gov. Ivey for, "Your use of your office to promote Christianity. FFRF's purposes are to protect the constitutional principle of separation between state and church and to educate the public on matters relating to non-theism."
The FFRF objected to Gov. Ivey's speech during Friday's press conference announcing that she was issuing a stay-at-home order for the State of Alabama to fight COVID-19.
"Multiple concerned Alabama residents reported that you used this official government event to promote your personal religious beliefs," the FFRF wrote. "In the middle of your speech you suddenly started preaching,"
"The good Lord reminds us in Isaiah 43:1-3, and I quote, "Do not fear for I am with you. Do not be dismayed for I am your God," Ivey said drawing the ire of the FFRF. "I will strengthen you and help you. I will uphold you with my righteous hand."
They also objected to Ivey's inviting Reverend Cromwell Handy from the Dexter Avenue King Memorial Baptist Church to speak at this official state-sponsored event."
"Reverend Handy delivered a 9-minute long sermon, during which he recited many different bible verses and referred to the pandemic as an opportunity given by God "to pause and reflect on His glory."" The FFRF continued. "To end the press conference, you asked Reverend Handy "to lead a prayer to God Almighty asking for his blessings.. Reverend Handy then led all of the government officials present in a lengthy formal prayer "in Jesus' name.""
The FFRF claimed that, "These actions amount to an endorsement of religion, specifically Christianity, in contravention of the Establishment Clause of the First Amendment."
"We urge you in the future to refrain from promoting religion in your official capacity as governor of Alabama," the FFRF stated.e
Sessions faces former Auburn head football Coach Tommy Tuberville in the Republican primary runoff on July 14. The winner of the runoff will face U.S. Senator Doug Jones (D-Alabama) in the November general election.
Sessions served in the Senate from 1997 to 2017. He left the Senate after he was confirmed as President Donald J. Trump's Attorney General and served in that role through November 2018. He was a late entry into the race for the Republican nomination for U.S. Senate.
Print this piece