Ivey calls for a meeting of the Toll Authority to discuss bridge plan and alternatives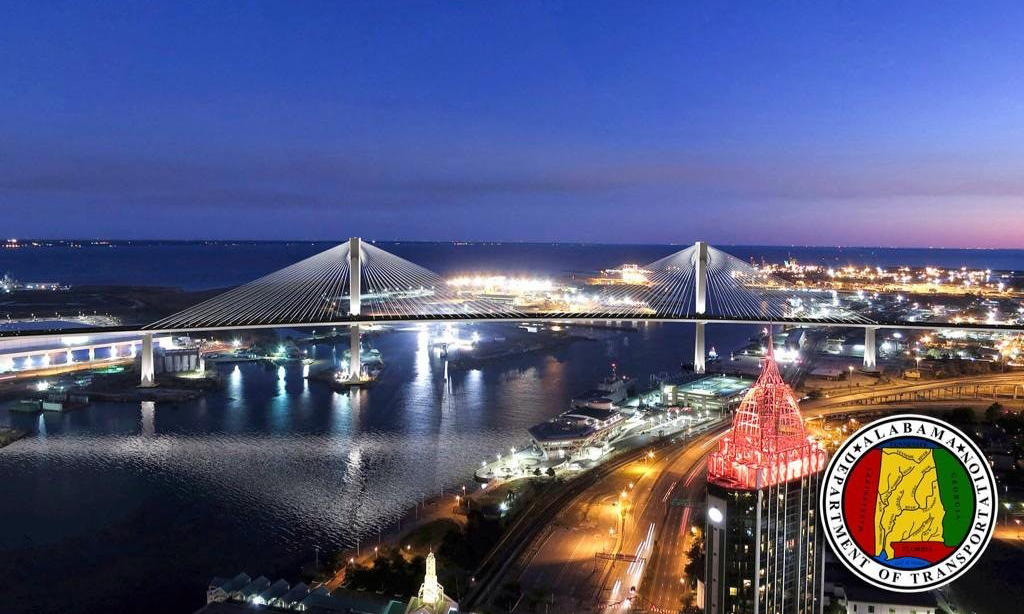 Alabama Gov. Kay Ivey called for a meeting of the nine-member Alabama Toll Road, Bridge and Tunnel Authority to discuss the proposal to build the Mobile River Bridge and replace existing I-10 Bayway.
"The most significant obstacle to a new bridge is very simple, money," Ivey said. "Last week, we were notified that Alabama will receive an Infrastructure for Rebuilding America (INFRA) Grant of $125 million. This allocation is about six percent of the total projected cost of $2.1 billion. Additionally, the project has qualified for over one billion dollars in low-interest debt financing. While this is encouraging news, there doesn't appear to be any breakthrough in a major new infrastructure bill passing Congress anytime soon. Absent this, we are not anticipating any additional significant federal participation in funding the proposed bridge project for the foreseeable future."
Ivey said the Alabama Department of Transportation has a plan to build the bridge and Bayway replacement through the use of a Public-Private Partnership. ALDOT's controversial proposal is to fund this project with a mix of $900 million of equity that would be contributed by ALDOT or concessionaires.
"The exact split remains to be negotiated," Ivey explained. "The concessionaires would submit proposals to develop the project using over $1 billion of debt financing via USDOT."
Ivey admitted that there is growing opposition to this plan.
"Many legitimate questions have been raised and deserve answers," Ivey added. "Unfortunately, a few urban myths have also been spread, which are simply not true."
The governor said she is sensitive to what the toll wild do "to working families, lower and middle-class individuals, small businesses and students and the elderly."
"I am also concerned about the cost of doing nothing, which is what some of the opponents to a toll are suggesting," Ivey said.
The meeting of the Alabama Toll Road, Bridge and Tunnel Authority will be Tuesday, Sept. 17, 2019, at 1:30 p.m. in the auditorium in the Alabama State Capitol.
ALDOT is supposed to update the members of the authority, and there will be an opportunity to hear from other stakeholders who may wish to propose viable options for financing the project.
"I look forward to hearing constructive alternatives and solutions," Ivey concluded. "I will also be inviting our Federal Delegation to join us for this meeting, as well as all other state and constitutional officers, at least some who seem to believe there is an easy solution out there if we would just look for it. In the end, I remain hopeful that we can work together to find a way to move this project forward.'
Opposition has been joined by a number of public officials including U.S. Sen. Doug Jones, Congressman Bradley Byrne, State Auditor Jim Zeigler, Secretary of State John Merrill, House Speaker Pro Tem Victor Gaston and all of Mobile's House legislative delegations, every major U.S. Senate candidate. Other opponents include congressional candidates Mobile County Commission President Jerry Carl, State Rep. Chris Pringle, former State Sen. Bill Hightower and Wes Lambert all oppose tolling the people of South West Alabama. The project is opposed by local municipal leaders including Fairhope Mayor Karin Wolff Wilson, Spanish Fort Mayor Michael McMillan and the Spanish Fort town council.
The legislature's Contract Review Committee on Thursday blocked ALDOT's contract for outside legal services for the proposed P3 bridge project.
AARP Alabama asks for details on $50 million federal COVID-19 aid to nursing homes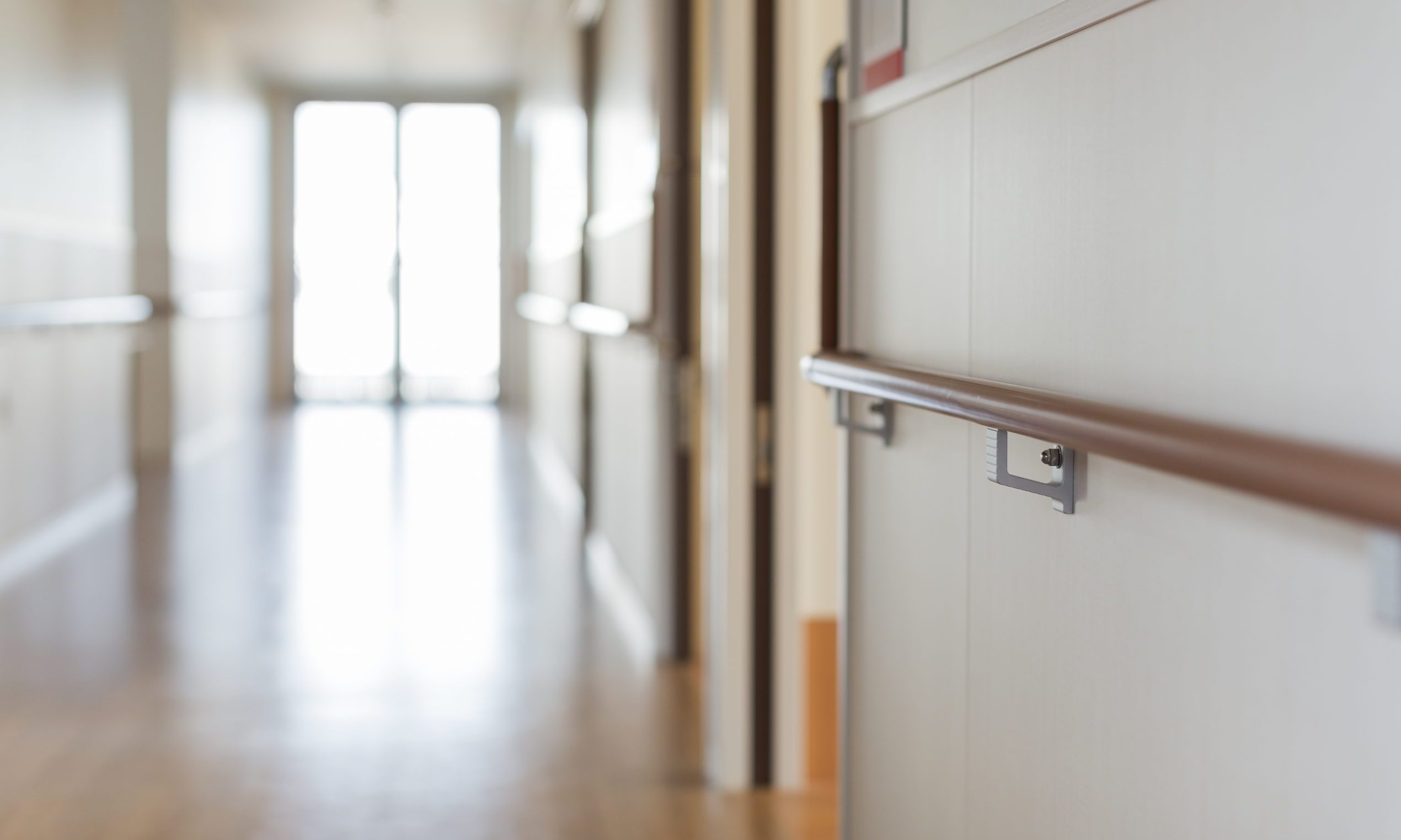 The Alabama chapter of AARP is asking the state to ensure federal coronavirus relief funds are spent wisely and in the open. Gov. Kay Ivey on Friday announced $50 million in grants would go to state nursing homes to aid in the fight against COVID-19.
Candi Williams, AARP's Alabama state director, told APR on Monday that the organization, which advocates for the elderly, wants a better understanding of how that money will be spent and to ensure some is spent for ongoing COVID-19 testing.
A spokesman for the Alabama Nursing Home Association says details on how the money can be spent is already publicly available, however, and Ivey in early June announced the award of $18.27 million in federal CARES Act funds to be spent toward regular nursing home COVID-19 testing.
"What we're looking for is specifics on how it will be used, and we want those specifics to be made publicly available," Williams said.
Ivey on Friday said the money is to be administered by the Alabama Nursing Home Association Education Foundation. The Alabama Hospital Association is to administer up to $50 million in grants to state hospitals through another program.
"This allocation of up to $50 million will be for operational costs that are COVID-19 related, such as PPE, cleaning, personnel costs and other costs incurred related to the pandemic," Ivey's office said in a press release Friday.
"In partnership with the state of Alabama, the Alabama Nursing Home Association Education Foundation will administer the funds fairly and impartially on behalf of the people of Alabama, for all of Alabama's nursing home facilities," the statement goes on to say.
Williams said the public deserves to know how the federal funds will be used, and said Ivey's office hasn't yet signaled whether those details will be made public.
Ivey's office, through a spokeswoman, declined to comment, and referred a reporter to the Alabama Nursing Home Association.
John Matson, communications director for the Alabama Nursing Home Association, told APR that AARP Alabama need only read the memorandum of understanding published along with Ivey's announcement about the grants on Friday to see how the money must be spent.
According to the memorandum, the Alabama Nursing Home Association Education Foundation can only disburse the funds to nursing homes "for the purposes of responding to or mitigating the COVID-19 public health emergency" and details what facilities must do to receive the money.
Among the requirements, nursing homes in their applications must provide supporting documentation, which can include invoices, purchase orders, payroll records and financial records, according to the memorandum. The foundation must also provide the Alabama Finance Director's Office with a detailed report on the 15th of each month noting how the money was spent, according to the document.
"I think it would be helpful for them to read that," Matson said, referring to AARP Alabama and the memorandum of understanding.
AARP Alabama is also asking that the money be used for ongoing and methodical testing of all residents and staff in the state's long-term care facilities.
"We've seen across the country that testing can be hit or miss, and testing frequency can vary," Williams said. "We've seen in other states where that has helped curb the loss of life and helps protect residents."
Matson noted that Ivey in early June also announced a separate $18.27 million in federal CARES Act funds to be spent toward regular nursing home COVID-19 testing and "proactive surveillance" through the end of the calendar year, which is also being administered by the Alabama Nursing Home Association Education Foundation.
Alabama's long-term care ombudsmen, who are tasked with protecting residents' rights and investigating health and safety concerns, have been largely banned from entering Alabama's long-term care facilities since early on in the pandemic when the facilities ended visitations to help prevent the spread of the virus.
Williams said AARP would also like to see the safe reentry of ombudsmen into state facilities and for those details to be included in a publicly-released plan.
"We also have been advocating for transparency and real-time data about the COVID cases and death in Alabama nursing homes and long-term care facilities. That continues to be a struggle," Williams said.
The Centers for Medicare and Medicaid Services is collecting that state data, but it's weeks old by the time it's published on the federal agency's website, Williams said.
"Having that information would help us protect the residents, staff and surrounding communities, but also making sure families have that information," Williams said.
The Alabama Department of Public Health has declined to release county-level or facility-level details on coronavirus in long-term care facilities and nursing homes, citing privacy concerns. Many other states do release that information, however.
According to CMS, there have been 3,841 confirmed COVID-19 cases and 562 deaths among residents in Alabama nursing homes as of July 26. AARP Alabama said COVID-19 deaths of nursing home residents make up approximately 42 percent of the state's total coronavirus deaths.