Jones cosponsors bill to improve access to rural health care for new, expecting mothers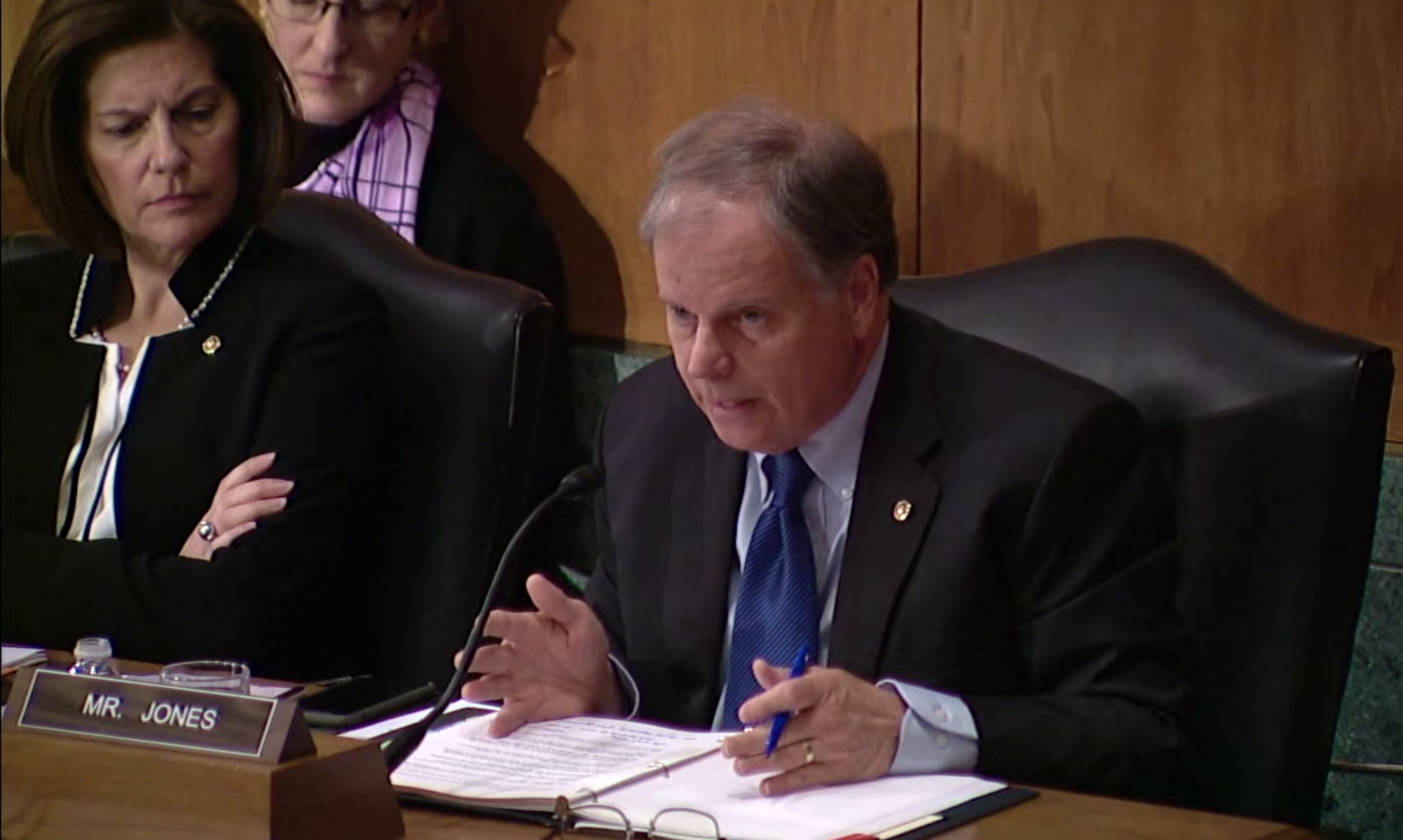 Sen. Doug Jones is co-sponsoring the bipartisan Rural MOMS Act to understand the root causes of maternal mortality and to develop solutions to improve maternal care in rural America.
"As I've traveled around Alabama to hear directly from women and health care providers about how we can improve maternal health outcomes in the state, they consistently raise concerns about the shortages of doctors and hospitals in rural areas," Jones said. "This legislation provides real solutions by expanding care through telehealth grants, and other programs to increase the number of health care providers in rural areas, and takes important steps to address our unacceptable rate of maternal mortality in this country."
Sen. Tina Smith, D-Minnesota, introduced the bill and Sens. Lisa Murkowski, R-Alaska, and Shelley Moore Capito, R-West Virginia, joined Senator Jones as cosponsors.
"New and expecting moms should be able to access quality health care no matter where they live," Smith said. "But right now too many women in rural areas don't have a nearby hospital with birthing services. Some people are driving hours—even in dangerous conditions like Minnesota blizzards—just to get to a hospital. We should support moms during this critical time in their lives by fixing this problem."
"There continues to be barriers in understanding the problems associated with high rates of maternal mortality in rural Alaska," said Murkowski. "Studies have shown babies of mothers who have to travel more than an hour to give birth are more likely to require intensive care or die in the first year of their life. This is a startling statistic for a state like Alaska where more than 80% of our communities are not connected by the road system. As one of the most developed nations in the world, these rates are unacceptable. Continuing on my previous efforts to address maternal mortality, I'm proud to help lead this comprehensive bill which aims to improve data collection, increase funding for grants, expand telehealth resources, and broaden training opportunities for healthcare professionals."
"Unfortunately, it has become clear that new and expecting mothers living in rural and remote areas in West Virginia and across the country are lacking access to important health care services," Capito said. "My colleagues and I realize the importance of addressing this issue, which is why we have introduced this legislation that will strengthen our efforts to protect the health and wellbeing of these mothers and their children. I'm proud to support this bill and will continue my efforts to address maternal mortality and its causes."
"A woman's access to quality, comprehensive care before, during and after pregnancy should not depend on her proximity to a major metropolitan area," stated March of Dimes President and CEO Stacey D. Stewart. "We owe it to our nation's mothers and infants to ensure that pregnant women living in rural areas receive the care necessary for a healthy pregnancy and a healthy baby. In 2018, March of Dimes released a nationwide report on maternity care deserts that found approximately 4 million women live in rural counties with no hospital offering obstetric care and no obstetric providers. We thank Senator Smith and Senator Murkowski for introducing the Rural MOMS Act to address the challenges experienced by pregnant women in rural areas to promote healthy moms and strong babies"
The sponsors say that the Rural MOMS Act would: do several things. First it would improve rural maternal and obstetric care data by directing the Centers for Disease Control to coordinate efforts with respect to maternal mortality and morbidity, to report on women's health conditions according to sociocultural and geographic contexts, and to emphasize research on pregnancy-related deaths. Second, it awards new Rural Obstetric Network Grants to establish regional innovation networks to improve maternal mortality and morbidity as well as birth outcomes. Third it expands existing federal Telehealth Grant Programs to include birth and postpartum services as part of telehealth networks and to allow federal funding to be used for ultrasound machines, fetal monitoring equipment, and other pregnancy-related technology. Fourth is establishes a new rural maternal and obstetric Care training demonstration to support training for family medicine physicians, obstetricians, nurse practitioners, physician assistants, midwives, doulas, and other professionals to provide maternal care services in rural community-based settings. Finally it requires that a report on Maternal Care in Rural Areas be written and sent to Congress to identify the locations of gaps in maternity care, disparities in maternal health in rural areas by race and ethnicity, recommendations to standardize data collection on maternal mortality and morbidity, and activities to improve maternal care in rural areas.
Jones has taken a number of actions to increase access to quality, affordable health care and specifically to improve maternal care in Alabama, including: Legislation to provide training for medical professionals, work to end rural disparities in maternal health; Introducing legislation to incentivize Alabama to expand Medicaid; Successfully making the case to the Centers for Medicare and Medicaid Services to change the unfair Medicare wage index, which disproportionately hurts Alabama's financially strained hospitals; Introducing a bipartisan bill to address the nursing shortage in rural areas; Introducing legislation to ensure women can access affordable health care coverage during and after pregnancy; Introducing a bill to stop the maternal mortality crisis for black women; and Cosponsoring a bill to expand Medicaid coverage for mothers for one year postpartum.
Jones is a member of the Senate Health, Education, Labor, and Pensions Committee.
Print this piece
Lawmaker files bill to ban treatments for transgender kids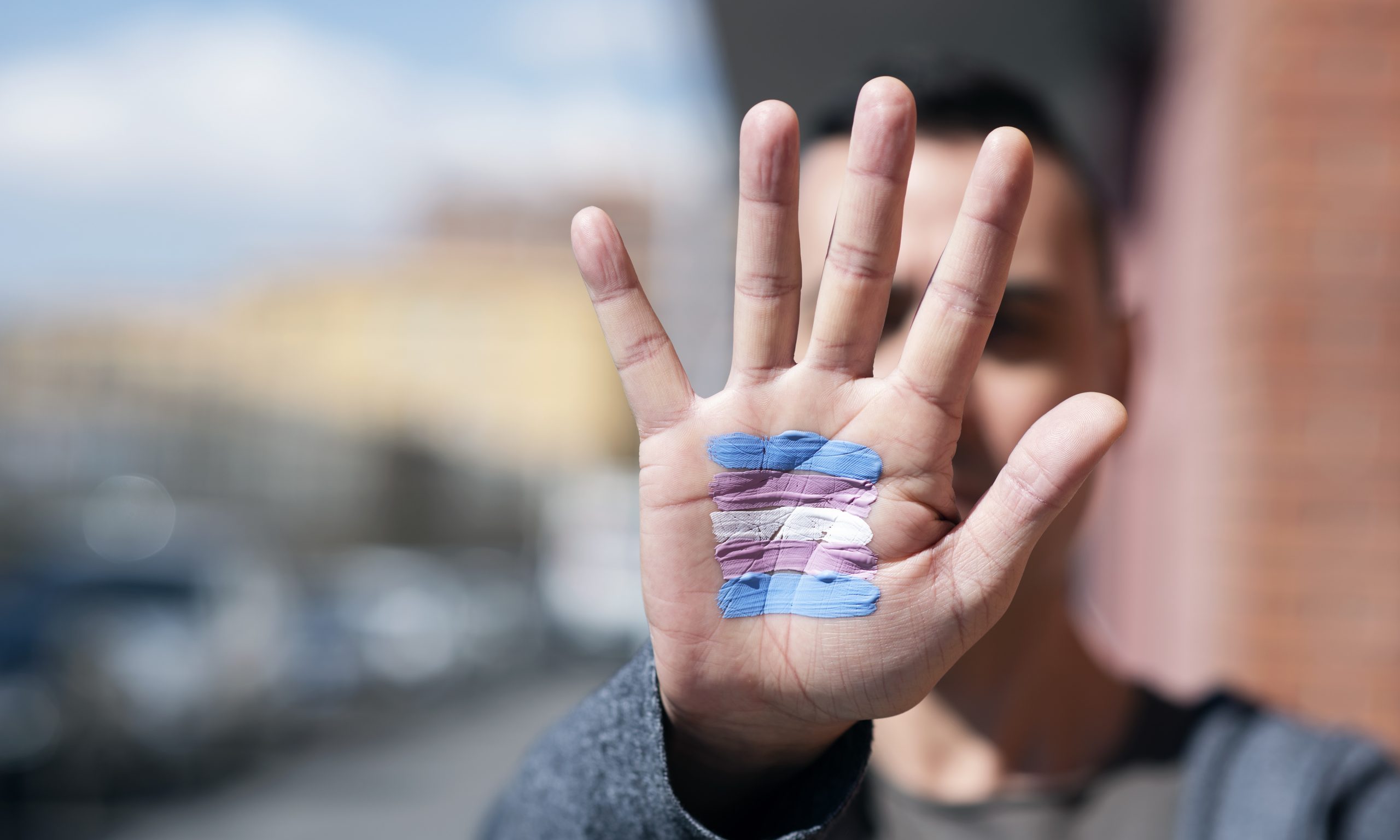 Republican Wes Allen, R-Troy, filed a bill to prevent doctors from providing hormone replacement therapy or puberty suppressing drugs to people younger than 19 who identify as transgender.
HB303, the Alabama Vulnerable Child Compassion and Protection Act,  would make it a Class C felony, punishable by up to 10 years in prison, for doctors to prescribe puberty-blocking medications or opposite gender hormones to minors. Allen's legislation would also ban hysterectomy, mastectomy or castration surgeries from being performed on minors.
"I was shocked when I found out doctors in Alabama were prescribing these types of drugs to children," Allen said in a news release. "This is something you hear about happening in California or New York but it is happening right here in Alabama and it's time we put a stop to that practice."
Allen said that children experiencing gender dysphoria are struggling with a psychological disorder and that they need therapeutic treatment from mental health professionals instead of medical intervention that would leave their bodies "permanently mutilated." 
"These children are suffering from a psychological disorder, just as someone who is suffering with bipolar disorder or schizophrenia but we treat those patients and try to help them. We should treat these psychological disorders as well."
In 2018, a policy statement from the American Academy of Pediatrics (AAP) said that:
"Transgender identities and diverse gender expressions do not constitute a mental disorder; 

Variations in gender identity and expression are normal aspects of human diversity, and binary definitions of gender do not always reflect emerging gender identities; 

Gender identity evolves as an interplay of biology, development, socialization, and culture; and

If a mental health issue exists, it most often stems from stigma and negative experiences rather than being intrinsic to the child"
The World Health Organization (WHO) announced in 2018 that it was removing "gender identity disorder" from its global manual of diagnoses and reclassify "gender identity disorder" as "gender incongruence," which is now listed under the sexual health chapter rather than the mental disorders chapter. 
In a 2018 interview, Dr. Lale Say, a reproductive health expert at the WHO, said that gender incongruence was removed from the list of mental health disorders because "we had a better understanding that this was not actually a mental health condition and leaving it there was causing stigma. So in order to reduce the stigma, while also ensuring access to necessary health interventions, this was placed in a different chapter."
In 2012, the American Psychiatric Association revised the Diagnostic and Statistical Manual of Mental Disorders (DSM) to remove the term "gender identity disorder" from the manual and add the term "gender dysphoria."
Allen's bill will be considered by the Alabama House of Representatives in the coming weeks.
Print this piece