Medicaid work requirements struck down for NH, still pending for Alabama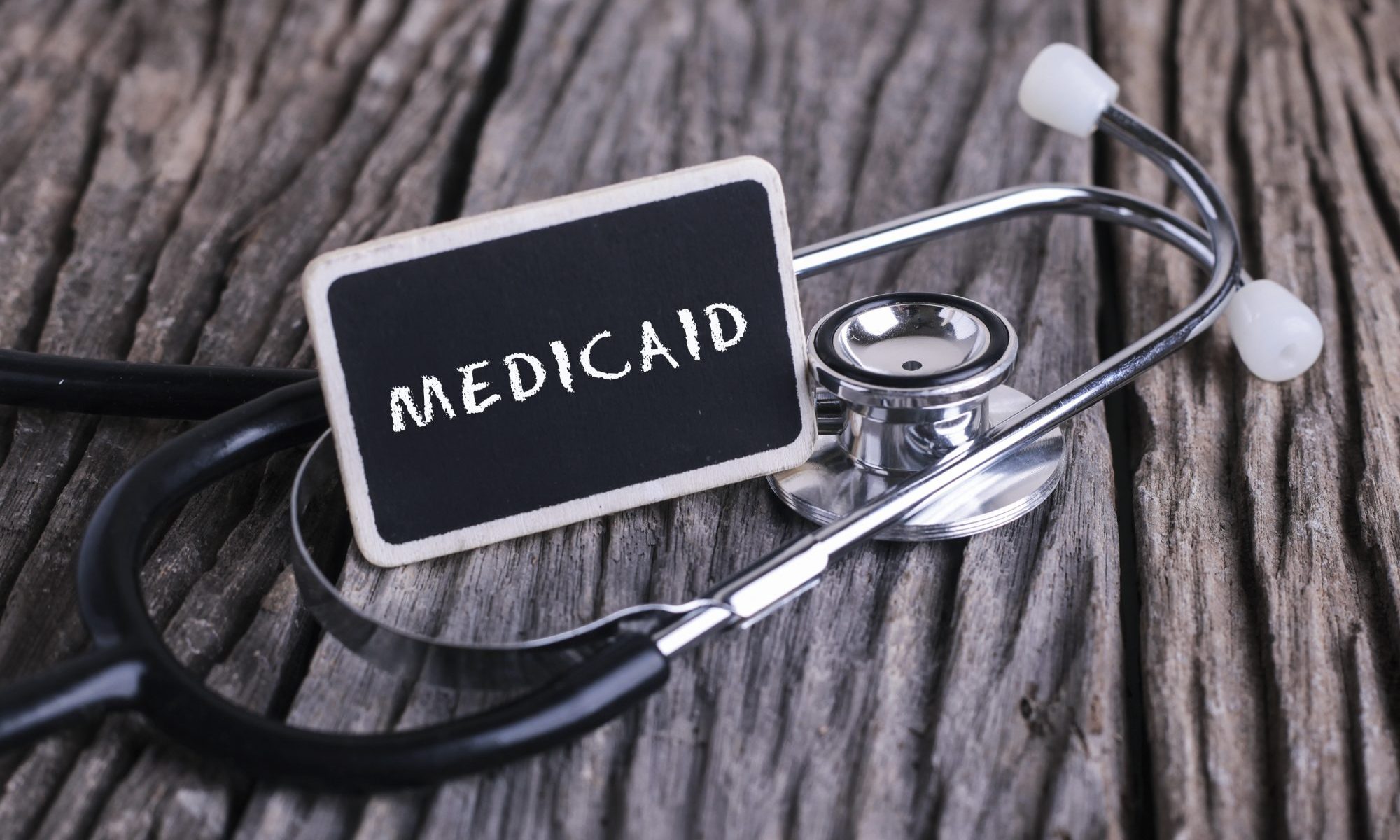 On July 29 of this year, a federal judge struck down New Hampshire's Medicaid work requirements. In 2018, Alabama proposed a Section 1115 Medicaid waiver to the federal government to institute similar work requirements. 
Alabama's work requirements have yet to receive necessary federal approval to and have thus not been put into practice, unlike New Hampshire's work requirements which were approved in 2018 prior to being struck down. 
U.S. District Judge James E. Boasberg called the policy "arbitrary and capricious," in his ruling against the Secretary of Health and Human Services' approval of the New Hampshire work requirements. But even before Boasberg's ruling, New Hampshire officials had halted the implementation of work requirements after estimating that 17,000 would have lost their Medicaid coverage in August. The proposal required most non-disabled Medicaid recipients aged 19 to 64 to work, volunteer, participate in job training or be in school for at least 100 hours a month — or otherwise show they satisfy an exemption, like being pregnant or unable to work — or risk losing their health coverage.
In 2010, the Affordable Care Act was passed to increase the number of Americans covered by health insurance. States have the option to expand Medicaid to more low-income people under the law, with the federal government covering 100 percent — and later 90 percent — of the expense of expanding Medicaid to people earning up to 138 percent of the federal poverty line. In 2014, New Hampshire chose to expand Medicaid. 
Work requirements for Medicaid began when the Trump administration announced in 2018 that states could now tie Medicaid eligibility to work status using Section 1115 waivers, a practice which was not allowed during the Obama administration. As of July 30, six states had their work requirement proposals approved by the Centers for Medicare and Medicaid Services and another seven had pending proposals, according to the Kaiser Family Foundation. Three states — Arkansas, Kentucky and most recently New Hampshire — have had their work requirements set aside by federal courts. 
Alabama's Section 1115 Medicaid waiver proposes a 35 hours per week requirement in "employment related activities" for parents or caretaker relatives or 20 hours per week for parent or caretaker relatives with a child under six years old. Exemptions are made for the disabled, medically frail, pregnant, elderly and others. The revised Section 1115 waiver from July of 2018 can be found here. A more recently revised version is currently unavailable on the state Medicaid website. 
Judging by time requirement, Alabama's proposal is the most demanding to be submitted to the federal government.
Alabama is also one of the 14 states to not have adopted Medicaid expansion. 
The people who could lose Medicaid coverage under Alabama's proposed work requirements would be parents or close relatives of a child under age 19 in the home who has family income at or below 18 percent of the federal poverty level. As of January 2019, parents of a family of three must make less than $3,839 per year just to be eligible to receive Medicaid as a parent or caretaker relative. That is the second lowest Medicaid income limit in the country for parents or caretaker relatives.
However, the proposal does increase the transitional Medicaid period from six to eighteen months for those who are no longer eligible due to an increase in income.
Because Alabama never passed Medicaid expansion, it could mean that these Medicaid work requirements are less likely to get federal approval. Here's why: When commenters said that some New Hampshire beneficiaries may lose coverage under the work requirements, Health and Human Services replied, saying, "the demonstration will provide coverage to individuals that the state is not required to cover" — which, as Boasberg points out, is the ACA expansion population. New Hampshire threatened to end its Medicaid coverage of many low-income individuals if its work requirements weren't approved, and Alabama just doesn't have that type of weight to push around.
Since the work requirements were struck down, New Hampshire has not dropped Medicaid for its ACA expansion population.
Print this piece
Legislation would limit death penalty appeals
Alabama Lt. Gov. Will Ainsworth on Tuesday discussed legislation that would reduce the length of some death penalty appeals. 
"Over the last 13 month, seven Alabama law enforcement officers have been killed in the line of duty by violent criminals, which is a new record and obviously not one the state of Alabama is proud of," Ainsworth said during the press conference at the Alabama State House on Tuesday. "Back the blue has got to be more than just a slogan. Actions must follow words." 
Ainsworth said that death row inmates in Alabama serve approximately 14 years on average before executions are carried out, and that there needs to be a "fair but expedited process in Alabama." 
The proposed legislation would prevent the Alabama Supreme Court from hearing death row appeals in capital murder cases, and would stop all such appeals at the state Court of Criminal Appeals level. 
The bills would also require the criminal appeals court to expedite death row appeals when possible, and would reduce the amount of time a person has to appeal such convictions to the U.S. Supreme Court, Ainsworth said. 
"This legislation still affords a thorough appeals process, and all the protections guaranteed to them under the U.S. Constitution," Ainsworth said. "It has been designed to provide both equal justice to inmates, and swifter justice to their victims." 
State Sen. Cam Ward, R-Alabaster, a candidate for a seat on the state Supreme Court and sponsor of the senate's version of the bill, said during the press conference that while overall crime rates have been declining, murders in Alabama have increased 25 percent over the last three years. 
"I've always been an advocate for criminal justice reform, but let me tell you something, public safety is first and foremost, Ward said. "…I think this is a reasonable bill. It still provides for due process." 
State Rep. Connie Row,R-Jasper, is sponsoring the bill in the House and said that as a former police chief she recognizes the value of the lives of those who serve the public. She also worked with crime victims in capital cases, she said, and in "capital cases it's seeing if you can live long enough to see justice served in a death penalty case." 
The bills also add language that would allow the Alabama Department of Corrections to conduct executions at facilities other than the Holman Correctional Facility near Atmore, where the state's death chamber is currently located. 
ADOC commissioner Jeff Dunn said in January that all death row inmates were being moved to Holman, while the majority of the prison's areas for other incarcerated men was being closed due to concerns over maintenance problems in a tunnel that carries utilities to those portions of the prison. The death row section of Holman was to remain open, Dunn said. 
There are 175 people serving on the state's death row, according to Alabama Department of Corrections statistics. 
Attempts Tuesday to reach staff at the Equal Justice Initiative for comment on the legislation were unsuccessful. The Montgomery legal aid nonprofit works to exonerate death row inmates, among its other initiatives. 
According to the Washington D.C.-based nonprofit Death Penalty Information Center 167 incarcerated people on death row in the U.S. have been exonerated and released from prison since 1973. Among those formerly on death row, six were scheduled to die by execution in Alabama. 
The last Alabama death row inmate exonerated was Anthony Hinton, freed in April 2015 after spending 30 years on death row for the 1985 murders of two fast food supervisors in Birmingham. 
The only evidence presented at Hinton's trial was ballistics testing state prosecutors said proved the bullets that killed the two men came from a gun Hinton's mother owned. 
Hinton lost appeals for a decade before the Equal Justice Initiative took up his case. Subsequent ballistics testing by the nonprofit in 2002 proved that the bullets weren't a match for the firearm, but the state declined to re-examine the case. 
It took another 12 years for Hinton's appeal to reach the U.S. Supreme Court, which reversed the lower court's ruling and granted a new trial. 
The judge in his new trial dismissed the charges after the state's prosecutors determined through additional testing that the bullets could not have come from Hinton's mother's gun. 
A 2009 study by professors at the University of Colorado and published in the Journal of Criminal Law and Criminology found that 88 percent of the leading criminologists in the U.S. polled did not believe the death penalty effectively deters crime.
Of the leading criminologists polled in the study, 87 percent said that speeding up executions would not add a deterrent effect on crime.
Print this piece