Medicaid work requirements struck down for NH, still pending for Alabama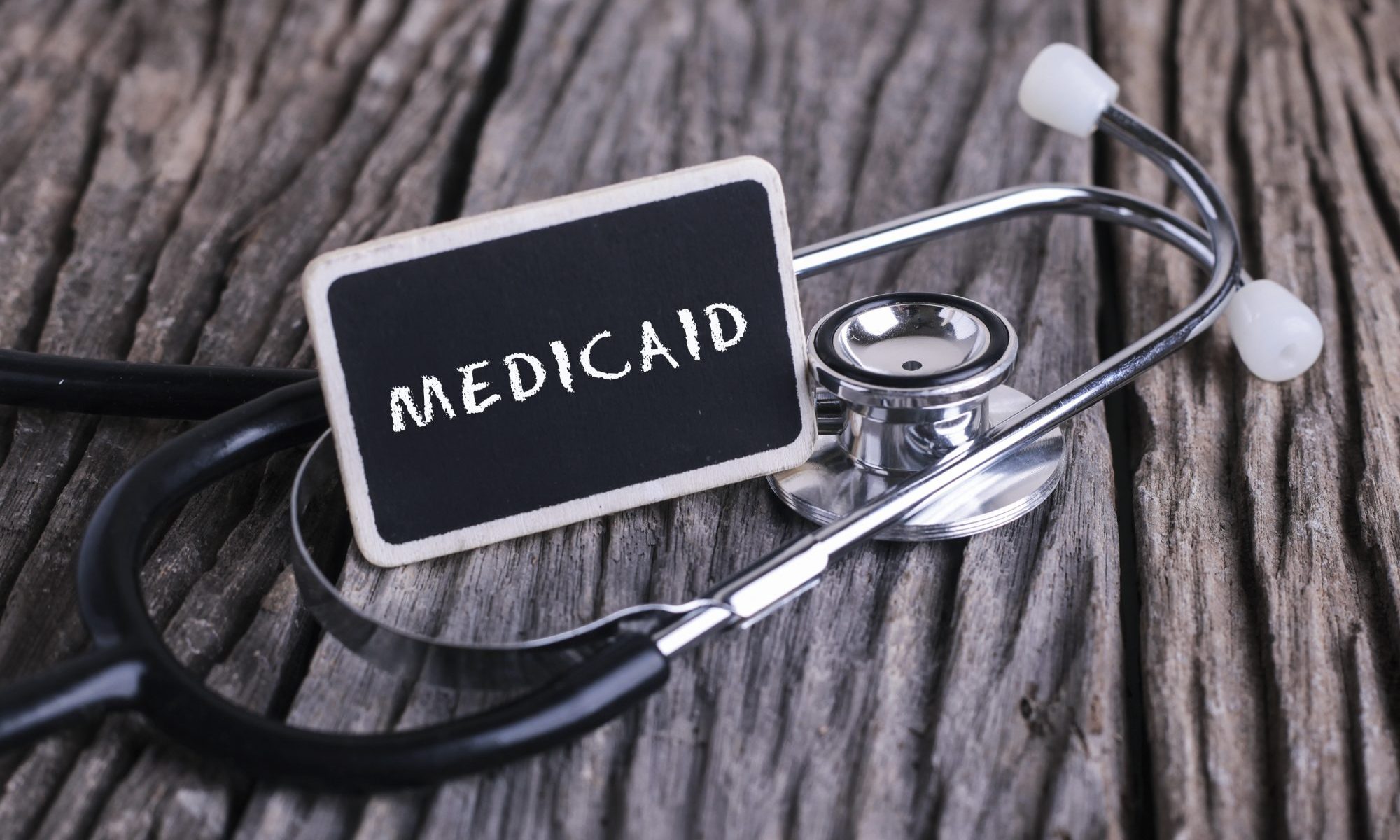 On July 29 of this year, a federal judge struck down New Hampshire's Medicaid work requirements. In 2018, Alabama proposed a Section 1115 Medicaid waiver to the federal government to institute similar work requirements. 
Alabama's work requirements have yet to receive necessary federal approval to and have thus not been put into practice, unlike New Hampshire's work requirements which were approved in 2018 prior to being struck down. 
U.S. District Judge James E. Boasberg called the policy "arbitrary and capricious," in his ruling against the Secretary of Health and Human Services' approval of the New Hampshire work requirements. But even before Boasberg's ruling, New Hampshire officials had halted the implementation of work requirements after estimating that 17,000 would have lost their Medicaid coverage in August. The proposal required most non-disabled Medicaid recipients aged 19 to 64 to work, volunteer, participate in job training or be in school for at least 100 hours a month — or otherwise show they satisfy an exemption, like being pregnant or unable to work — or risk losing their health coverage.
In 2010, the Affordable Care Act was passed to increase the number of Americans covered by health insurance. States have the option to expand Medicaid to more low-income people under the law, with the federal government covering 100 percent — and later 90 percent — of the expense of expanding Medicaid to people earning up to 138 percent of the federal poverty line. In 2014, New Hampshire chose to expand Medicaid. 
Work requirements for Medicaid began when the Trump administration announced in 2018 that states could now tie Medicaid eligibility to work status using Section 1115 waivers, a practice which was not allowed during the Obama administration. As of July 30, six states had their work requirement proposals approved by the Centers for Medicare and Medicaid Services and another seven had pending proposals, according to the Kaiser Family Foundation. Three states — Arkansas, Kentucky and most recently New Hampshire — have had their work requirements set aside by federal courts. 
Alabama's Section 1115 Medicaid waiver proposes a 35 hours per week requirement in "employment related activities" for parents or caretaker relatives or 20 hours per week for parent or caretaker relatives with a child under six years old. Exemptions are made for the disabled, medically frail, pregnant, elderly and others. The revised Section 1115 waiver from July of 2018 can be found here. A more recently revised version is currently unavailable on the state Medicaid website. 
Judging by time requirement, Alabama's proposal is the most demanding to be submitted to the federal government.
Alabama is also one of the 14 states to not have adopted Medicaid expansion. 
The people who could lose Medicaid coverage under Alabama's proposed work requirements would be parents or close relatives of a child under age 19 in the home who has family income at or below 18 percent of the federal poverty level. As of January 2019, parents of a family of three must make less than $3,839 per year just to be eligible to receive Medicaid as a parent or caretaker relative. That is the second lowest Medicaid income limit in the country for parents or caretaker relatives.
However, the proposal does increase the transitional Medicaid period from six to eighteen months for those who are no longer eligible due to an increase in income.
Because Alabama never passed Medicaid expansion, it could mean that these Medicaid work requirements are less likely to get federal approval. Here's why: When commenters said that some New Hampshire beneficiaries may lose coverage under the work requirements, Health and Human Services replied, saying, "the demonstration will provide coverage to individuals that the state is not required to cover" — which, as Boasberg points out, is the ACA expansion population. New Hampshire threatened to end its Medicaid coverage of many low-income individuals if its work requirements weren't approved, and Alabama just doesn't have that type of weight to push around.
Since the work requirements were struck down, New Hampshire has not dropped Medicaid for its ACA expansion population.
Print this piece
Man set to be executed Thursday for murders he did not commit
An Alabama man convicted in the 2004 shooting deaths of three police officers he did not kill is set to be executed this afternoon. 
Nathaniel Woods, 44, was convicted in 2005 of capital murder in the shooting deaths of three Birmingham police officers Carlos Owen, Harley A. Chisholm III and Charles R. Bennett. Woods was also convicted of attempted murder in the shooting of officer Michael Collins. 
Woods is set to die by lethal injection at 6 p.m. today at Holman Correctional Facility. 
While Woods was not the one who shot the officers, prosecutors claimed that Woods lured police to an ambush at the apartment in Ensley where the shooting took place. The officers were attempting to serve a misdemeanor warrant on Woods when another man inside the apartment, Kerry Spencer, opened fire.
Spencer was also convicted in the case and is currently on death row. 
Yesterday, Spencer spoke via phone with CNN correspondent Martin Savage, saying he takes full responsibility for shooting the officers and that the shooting was a spur of the moment decision and there was no premeditated plan between him and Woods to kill anyone.  
"I'm the only one who shot anybody that day," Spencer said. "He (Woods) didn't know I was going to shoot anybody… I didn't know I was going to do this s***, so how would Nate know?"
Woods' attorneys released a handwritten letter from Spencer, in which he wrote Woods doesn't deserve to be incarcerated, let alone executed. 
"Nathaniel Woods is 100 percent innocent," Spencer wrote. "I know this to be a fact because I'm the person that shot and killed all three of the officers."
On the steps of the state Capitol, his family proclaimed his innocence in a plea to Governor Kay Ivey to grant him clemency to prevent his execution from being carried out. 
Nathaniel's sister Pamela Woods, accompanied by their father Nathaniel Woods Sr., spoke to reporters outside the Capitol building, proclaiming her brother's innocence and calling on Ivey to stop the execution.
"We really just want people to see that he really is innocent, that he didn't have anything to do with the murders of those officers," Pamela Woods said. "We do feel really bad for what happened that day. We don't wish that on anyone, for their family to have to deal with that. It was very unfortunate that the shooter did what he did. But the main point is that Nathaniel had no parts in those actions of another man, Kerry Spencer."
Yesterday afternoon, Molly Cole, an advocate for the Woods family, delivered letters to Ivey's office asking the governor to stop his execution.
Cole was accompanied by two men who were freed from death row after their convictions were overturned, Garry Drinkard and Randal Padgett.
"I'm not here so much to get into Mr. Woods' case, but I'm here to protest the state-sanctioned killing of human life," Padgett said. "And I would like to quote Gov. Ivey's own words back when she signed the abortion ban last year – the human life protection act. As she was signing it, she said 'Alabamians have a deeply held belief that every life is precious and that every life is a sacred gift from God.' Well, I'm here to say that Mr. Woods' life is precious. And I want her to stand up to her words and protect that life."
"With the trial messed up the way it was, with the ineffective assistance of counsel, he should get some type of hearing, he should get a commutation at the least, in my opinion," Drinkard said.
According to a website dedicated to Woods' case called SaveNate.com, over 31,000 letters have been sent to Ivey's office calling for her to grant a reprieve for Woods.
Advocates for Woods claim there is no evidence that there was any plan or scheme to kill the police officers and that inadequate legal representation during the trial led him to be wrongfully convicted.
Martin Luther King, III, son of civil rights leader Martin Luther King, Jr., sent Alabama Gov. Kay Ivey a letter on Tuesday pleading for her to stop Woods' execution.
"55 years ago, my father, Martin Luther King, Jr., lead a march from Selma, Alabama, where he and fellow civil rights activists were killed and beaten. Under your watch, Alabama is about to produce yet another tragic injustice," King wrote. "It is about time we learn from our past, and be on the right side of history. 
"Killing this African American man, whose case appears to have been strongly mishandled by the courts, could produce an irreversible injustice.
"Are you willing to allow a potentially innocent man to be executed?"
Attorney General Steve Marshall issued a statement yesterday on the Woods' case, calling efforts to stop the execution "a last-minute movement" to save a "cop-killer" from his "just punishment."
"The message of that movement is encapsulated by the headline of a press release sent out today, which declared: 'Surrendered and Innocent Man Set to Die,'" Marshall said in the statement. "That headline contains two falsehoods and one truth. The falsehoods are the descriptors 'surrendered' and 'innocent': neither apply whatsoever to Nathaniel Woods, whose actions directly caused the deaths of three policemen and injury to another. The truth is 'set to die': 
"Nathaniel Woods was correctly found guilty and sentenced to death by a jury of his peers, and that sentence is set to be carried out tomorrow; that is, justice is set to be carried out tomorrow. The only injustice in the case of Nathaniel Woods is that which was inflicted on those four policemen that terrible day in 2004."  
Ivey's office told CNN yesterday that she will have no comment until a decision is made.
Print this piece