Merrill announces new photo ID requirements for voters casting absentee ballots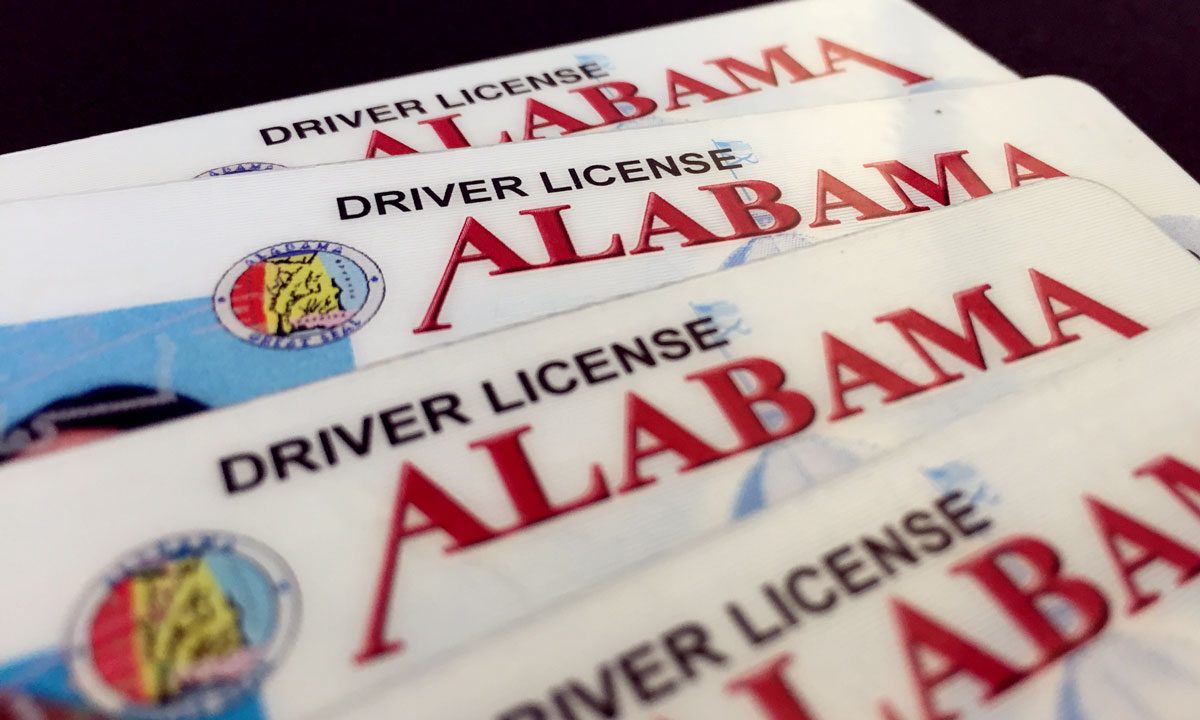 The Secretary of State's office announced Tuesday that new rules for voting by absentee ballot went into effect on August 1.
In order to vote absentee, the voter is required to submit a copy of their valid photo identification with the absentee ballot application. The secretary's office said this will ensure that only eligible voters receive ballots for the election in which they are qualified to vote.
Prior to Aug. 1, voters requesting an absentee ballot were not required to present a valid form of photo identification with their application, making it more difficult for Absentee Election Managers to verify the voters' identity.
"Now more than ever, we are making it easier to vote and harder to cheat!" Secretary of State John Merrill said in a statement. "By streamlining the process to verify absentee voters, we are making the submission of an absentee application easier and more efficient for all who are eligible."
Absentee election managers are no longer required to publish the list of absentee voters, their addresses, and their polling places in the county courthouse. This law is designed to protect voter privacy and keeps information from being compromised by those looking to influence elections.
One Republican strategist in Jefferson County, however, told the Alabama Political Reporter that this new secrecy requirement will make it harder for them to find voting fraud. He cited the exposure of irregularities with a recent election in the Bessemer Cutoff of Jefferson County, which were found using that public list of absentee voters.
This law introduces two new instances for voters to submit an absentee ballot: if a voter is a caregiver to an immediate family member or if a voter has been incarcerated but has not been convicted of a disqualifying felony.
Act 2019-507 also provides that a voter may apply for an emergency absentee ballot while serving as the caregiver to someone who requires medical treatment or if an immediate family member has passed away within five days of an election.
In order to ensure absentee ballots are returned in a timely manner in a way that is convenient, voters now have the option to return ballots by commercial carriers such as UPS or FedEx in addition to U.S. mail.
"In the Office of the Secretary of State, we are working to make the electoral process more efficient and accommodating for the people of Alabama!" Merrill said.
Alabama has been criticized by some Democrats and some Democratic Party-aligned civil rights groups for its voter ID laws. They claim that the law suppresses black voters.
A federal court has already upheld the legality of Alabama's photo ID law.
Merrill denies that any voter suppression is taking place in the state and emphasizes that if you need a photo ID, his office or your local board of registrars will provide you one free of charge.
"My goal as Alabama's 53rd Secretary of State is to ensure that each and every eligible U.S. Citizen that is a resident of Alabama is registered to vote and receives a free photo ID," Merrill said in the statement. "Our only goals when it comes to the administration of elections is to ensure that every Alabamian has access to participate in a fair and secure elections process and we encourage voter participation by ensuring that in each of Alabama's 67 counties."
Merrill is a 2020 candidate for U.S. Senate for the seat currently held by Sen. Doug Jones.
Coalition of attorneys general file opposition to Alabama attempt to ban curbside voting
The AGs argue that Alabama's suggestion to the courts that curbside voting invites fraud is "unfounded."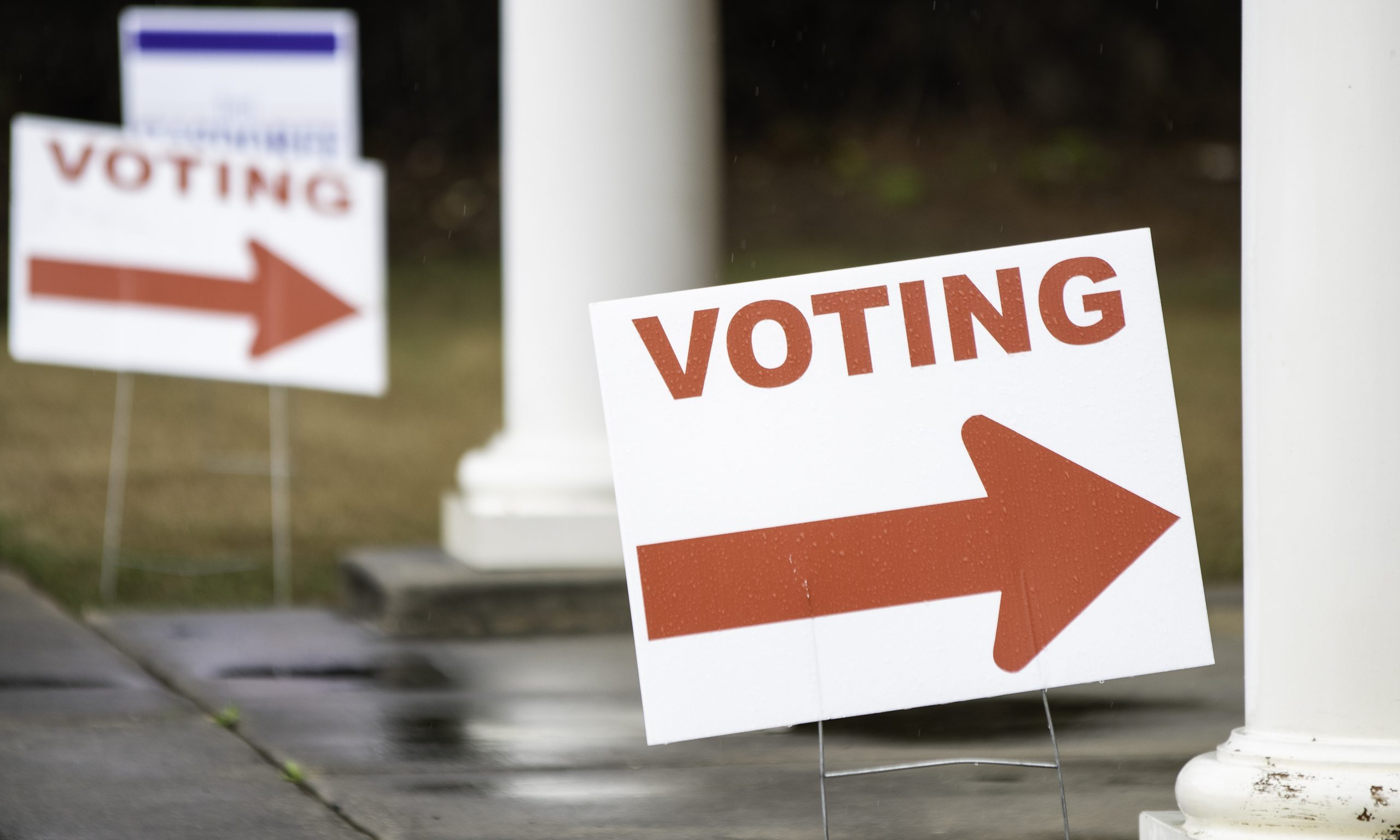 A coalition of 17 state attorneys general have filed an opposition to Alabama's attempt to get the U.S. Supreme Court to ban curbside voting. 
In a friend-of-the-court brief, led by District of Columbia Attorney General Karl Racine, the attorneys general argue to that curbside voting is safer for those at greatest risk from COVID-19, and that a ban on the practice would disproportionately impact the elderly, the disabled and Black Alabamians.
They also argue that Alabama's suggestion to the courts that curbside voting invites fraud is "unfounded." 
"The Presidential Advisory Commission on Election Integrity, established by President Trump following the 2016 election, 'uncovered no evidence to support claims of widespread voter fraud,'" the brief states, adding that there is no evidence that curbside voting in the many states that allow it invites fraud. 
"The practice is longstanding and widespread—as noted, more than half of states have historically offered curbside voting in some form," the brief continues. 
Alabama Attorney General Steve Marshall on Oct. 13 said the state will appeal to the U.S. Supreme Court a federal appeals court ruling allowing curbside voting in the Nov. 3 election. 
A panel of federal appeals court judges on Oct. 13 reversed parts of U.S. District Judge Abdul Kallon's Sept. 30 ordered ruling regarding absentee voting in the upcoming Nov. 3 elections, but the judges let the previous ruling allowing curbside voting to stand. 
The lawsuit, filed by the NAACP Legal Defense and Educational Fund, Southern Poverty Law Center, American Civil Liberties Union, ACLU of Alabama and Alabama Disabilities Advocacy Program, was brought on behalf of several Alabamians with underlying medical conditions. 
"Curbside voting is a longstanding, secure voting option that local jurisdictions have made available to protect the health of vulnerable voters, including elderly, disabled, and voters with underlying health issues," Racine said in a statement. "Curbside voting minimizes the risk to persons who are particularly susceptible to COVID-19, and local jurisdictions should be able to offer this common-sense accommodation to voters. State Attorneys General will keep fighting to ensure that voters can safely make their voices heard at the ballot box this November."
The brief filed by the coalition of state attorneys general comes as the number of COVID-19 hospitalizations across Alabama has been ticking upward.
Racine is joined in the brief by attorneys general from California, Connecticut, Delaware, Hawaii, Illinois, Maryland, Michigan, Minnesota, Nevada, New Mexico, New York, Oregon, Rhode Island, Vermont, Virginia and Washington.