Opinion | Mobile River Bridge and Bayway Project: The cost of doing nothing is too high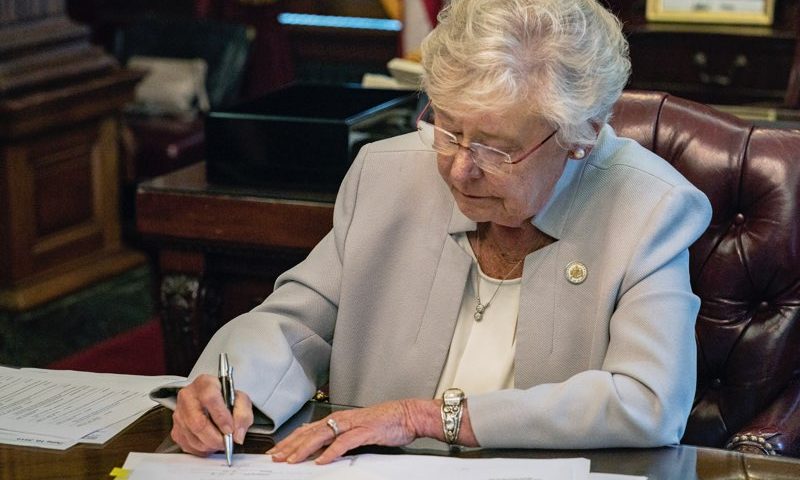 For the past 25 years, serious efforts have been underway to design and eventually build a new bridge along Interstate 10 that runs through Mobile and Baldwin counties.  Once completed, this bridge would relieve the growing congestion along this busy corridor that runs from Florida to California.
Building a bridge over a major shipping channel with an active waterfront, as is the case in downtown Mobile, was always going to be a challenge even when the price tag was projected to be $850 million.  In recent months, the effort to consider a toll to help pay for this project – where the price tag has climbed to more than $2 billion – has only added to the challenge.
Most people agree a new bridge is necessary. However, the most significant obstacle has always been how to pay for it. As governor, I am committed to looking at all reasonable solutions to move this project forward.
In February, I told President Trump that I strongly support his major new infrastructure package. However, we all know that waiting on Washington to agree on anything isn't a realistic option.  Besides, if additional federal funding comes, there would be provisions to lower the toll which, based on the current proposal, would be about $2.25 per vehicle for those who use the bridge on a regular basis. 
A little history…
Tolls have been used since the 1920s to connect Alabama's coastal counties.  The old Cochrane Bridge had a $1 per car toll.  And in 1941, a toll plaza for the Bankhead Tunnel was installed when it opened, charging motorists 25 cents per car.
Almost one million vehicles traveled through the Bankhead Tunnel during its first year of use.  This toll remained until the mid-1970s and would amount to $4.25 today if it had remained. 
Thirty-two years later, when the Wallace Tunnel opened in 1973, the capacity was approximately 36,000 vehicles.
Today, almost 50 years later, the daily traffic count numbers are around 75,000 vehicles with holidays and summer traffic often seeing upwards of 100,000 vehicles per day. 
Throw in a wreck or breakdown — there were 132 crashes from June 2018 to May 2019 during peak travel times — and it is not uncommon for drivers to have delays of 75 minutes or more. 
One can only imagine how long the delays and backups will be when the daily traffic count is 100,000 in the not-too-distant future.
Fast forward to today…
One obvious reason for the congestion is the Wallace Tunnel and existing Bayway are only four-lanes wide.  To meet our growing needs, the Bayway needs to become an eight-lane bridge. Because of anticipated growth of the metropolitan Mobile area, there will be added roadway congestion in this already-busy area.  The plans to move Mobile Regional Airport to the Brookley Aeroplex is just one example of an already crowded area becoming even more so in years to come.
Additionally, we have been told that the existing Bayway, which was is over 40 years old, cannot be widened without being raised, requiring a new structure if we are going to use the Federal dollars we are seeking.   
Since Hurricanes Ivan in 2004 and Katrina in 2005 washed away numerous roads and bridges, including some along I-10, new bridges along coastal regions are now required to meet a 100-year storm surge level.
Another key factor that has added to the cost – perhaps one of the most important – is the required height of a new Mobile River Bridge.  As you know, the State recently committed $100 million over the next decade to improving the Port of Alabama which has a $22 billion annual economic impact on our state. 
And by working closely with Senator Shelby and the rest of the Alabama Congressional Delegation, efforts are already underway to ensure our port has an even greater impact in the future by being able to take the biggest cargo ships in the world.
Planning for this growth – both cargo ships and even larger cruise ships – requires the bridge to be raised from its original design of 190 feet to 215 feet. We must position our state for the next 50 to 100 years as a world leader in trade and commerce. 
Some new Federal dollars are on the way
Last month, Transportation Secretary Elaine Chao and our federal delegation announced that Alabama was selected for a $125 million Infrastructure for Rebuilding America (INFRA) Grant to help finance the Mobile River Bridge and Bayway Project.
While we are grateful for this grant, it represents just six percent of the total estimated cost. 
Finding the money to pay for this project – the biggest infrastructure project in our state's history – was never going to be easy.  Be assured, we will continue to look to Washington for additional help that can make this project a reality.
"No Toll or No Bridge"
In recent weeks, some in the "No Toll or No Bridge" camp have suggested we ought to just "slow this down" and wait until after the next presidential election. 
Slowing down a project that is almost a quarter century old seems unwise. The cost of doing nothing is too high and no one is suggesting it will get any cheaper if we just wait. 
Like others, I am sensitive to those legitimate concerns of what a toll would do to working families, lower and middle-class citizens, small businesses, students and the elderly. 
However, there are also countless individuals who would like the option of choosing a safer, less congested route across the Mobile River and Bay – even if it means that route will come with a toll.  Keep in mind, there will always be "toll-free" options for anyone who wants or needs to cross Mobile Bay for free. 
To those who say the bridge can be built without a toll, I simply ask you to show us how. 
To that end, I am inviting all who have different suggestions to build the bridge to a meeting that will be held on October 7th in Montgomery. Elected leaders from local, state and federal office will be given an opportunity to show us their plan and the meeting will be open to the public. 
This project is too important for us to be paralyzed by misinformation and inaction. I hope we can prove that when we work together, there is no limit to what we can accomplish.
Coronavirus task force's Dr. Deborah Birx says Alabama should extend statewide mask order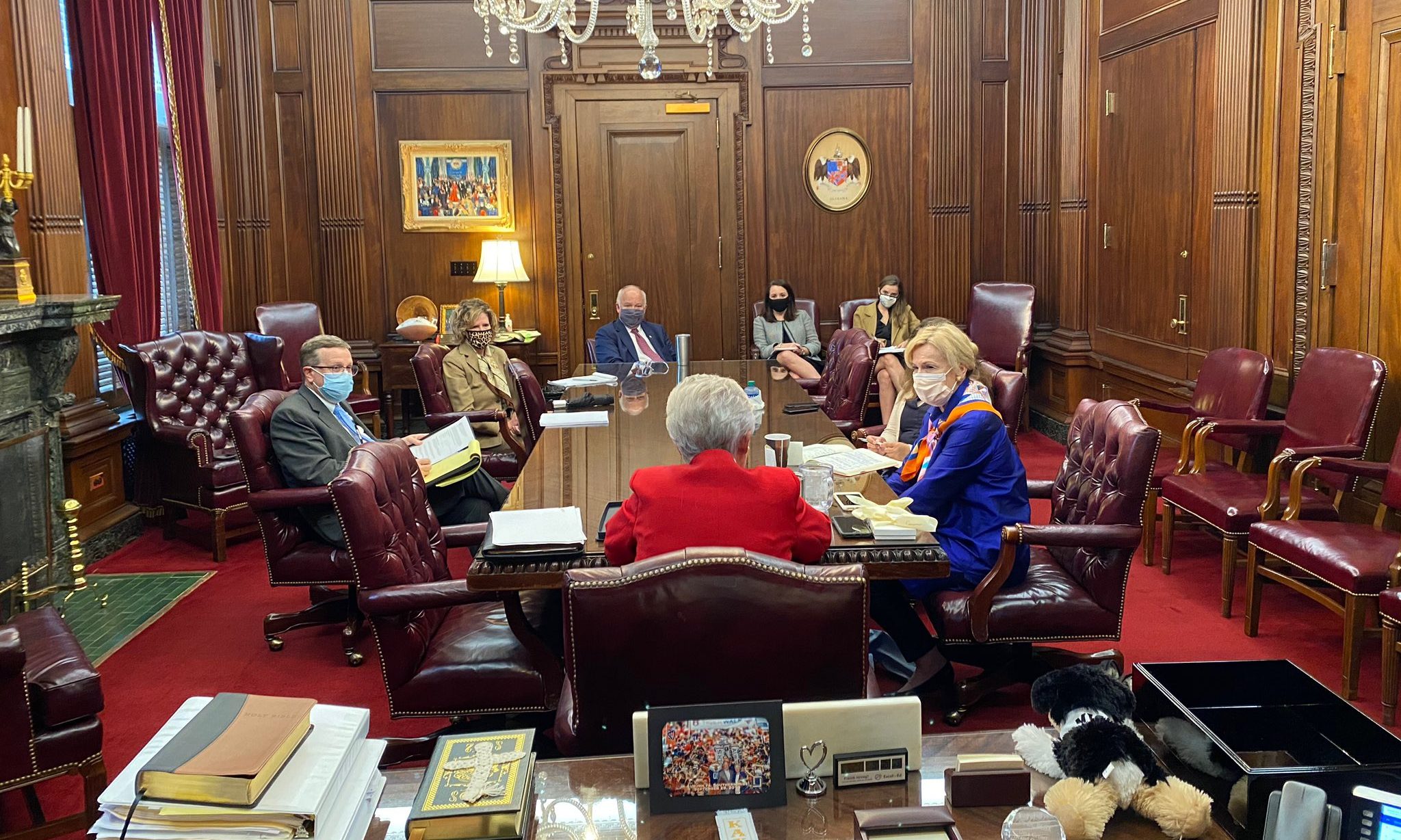 Dr. Deborah Birx, coordinator of the White House's coronavirus task force, said Thursday that Gov. Kay Ivey should extend her statewide mask order, set to expire on Oct. 2. She also responded to a CNN report that cited those close to her as saying she's "distressed" with the direction the White House coronavirus task force is taking and is unhappy with what she sees as her diminished role in the group. 
Birx, speaking at Auburn University, said she met with Ivey and Alabama State Health Officer Dr. Scott Harris earlier in the day to discuss COVID-19 and how the state is responding.

"So we really talked about the importance of continuing mitigation," Birx said of her talk with Ivey and state officials earlier on Thursday, adding that Ivey was one of the first governors in the South to enact a statewide mask mandate, which she said clearly decreased the spread of the disease.
Birx pointed to numbers, such as the test positivity rate, that have improved since July, but said "we've got to do even more." Asked if the statewide mask mandate was one of the mitigation efforts she suggests continuing into the fall, Birx said she does. "Because if you look at what happened within two weeks of the mask mandate you can see the dramatic decline in cases here in Alabama," Birx said. 
Birx said that when she last visited Alabama in July, the state was suffering from too many new cases of COVID-19. 
"I think when I was last here at the beginning of July, it was a very difficult time in general for Alabama. We saw nearly 95 to 100 percent of every county in Alabama, rural or urban, that had more than 10 percent test positivity to COVID-19," Birx said, adding that today, around 20 percent of the state's counties have positivity rates above 10 percent. 
Public health experts believe positivity rates above 5 percent mean that there isn't enough COVID-19 testing being done and cases are likely going undetected. 
In a statement to APR on Thursday, a spokeswoman for Ivey said Ivey and Dr. Scott Harris would provide an update on the statewide mask order ahead of its Oct. 2 expiration date. 
"It is evident that Alabamians are doing considerably well in modifying their behaviors to take the COVID-19 pandemic seriously, and we all remain optimistic that a successful vaccine will be coming soon," said Gina Maiola, Ivey's press secretary, in a statement to APR on Thursday. "Our state's success is largely in part to Alabamians stepping up to the plate when it comes to cooperating with the mask ordinance." 
Maiola said Ivey is leading the way on several fronts "including getting students and teachers back in the classroom, college students returning to campus and businesses remaining open — in fact, Alabama has one of the country's lowest unemployment rates." 
"This success is a reality because Alabamians are wearing their masks and maintaining social distancing precautions. Governor Ivey and Dr. Scott Harris will continue closely monitoring our progress and provide an update ahead of the October 2nd expiration," Maiola continued. 
Speaking to reporters at Auburn, Birx was also asked about a CNN report on Wednesday that cited sources close to Birx as saying she is unhappy with what she sees as her diminished role on the White House coronavirus task force, that she's not certain how long she can serve in her position and that she is "distressed" with the direction the task force is taking. 
CNN also reported that Birx, who is no longer a fixture at White House coronavirus briefings, views Dr. Scott Atlas, a recent addition to the task force, as an unhealthy influence on President Donald Trump.
Atlas, a neuroradiologist with little experience in public health or epidemiology, has expressed support for the so-called herd immunity "strategy," which infectious disease expert roundly dismiss as unattainable and a move that would cost millions more lives.  
Instead of being a regular presence at White House coronavirus briefings, Birx has spent recent months traveling the country and speaking with governors and university administrators about coronavirus. 
Asked Thursday about CNN's reporting, Birx pushed back. 
"Because they wrote that without even speaking to me," Birx said. "Do I look like a person that's diminished?" 
CNN reported Wednesday that Birx had not responded to requests for comment on the story. 
"Yes, I have been on the road. I've been on the road not as a spokesperson, but on the road to really understand what's happening across the country, to be in deep dialogue with mayors, with communities, with governors, with administration school and faculty," Birx said. 
"I'm asked here because I am supposed to be here," Birx said. "I haven't been in Washington, and nor was I asked about that, but I've actually never been called diminished." 
Asked if she was planning to leave the task force, Birx said, "I have strong tenacity, and I'm very resilient, and we're in the middle of a pandemic that's affecting Americans, and as an American, I think I can do the best service to my country right now by serving in this role, working across the agencies, because that's the experience that I have." 
Asked to clarify whether she planned to step down from the task force, Birx said "no." 
Asked if she was distressed about the direction the task force is taking, Birx said, "well that would be on me, if I was distressed, right, because I'm supposed to be coordinating the groups." 
"So that would be an indication that I'm not doing my job, and I believe that I do my job pretty well every day. I can always learn to do better," Birx said.