Poll: Most Republicans support assault weapons ban, universal background checks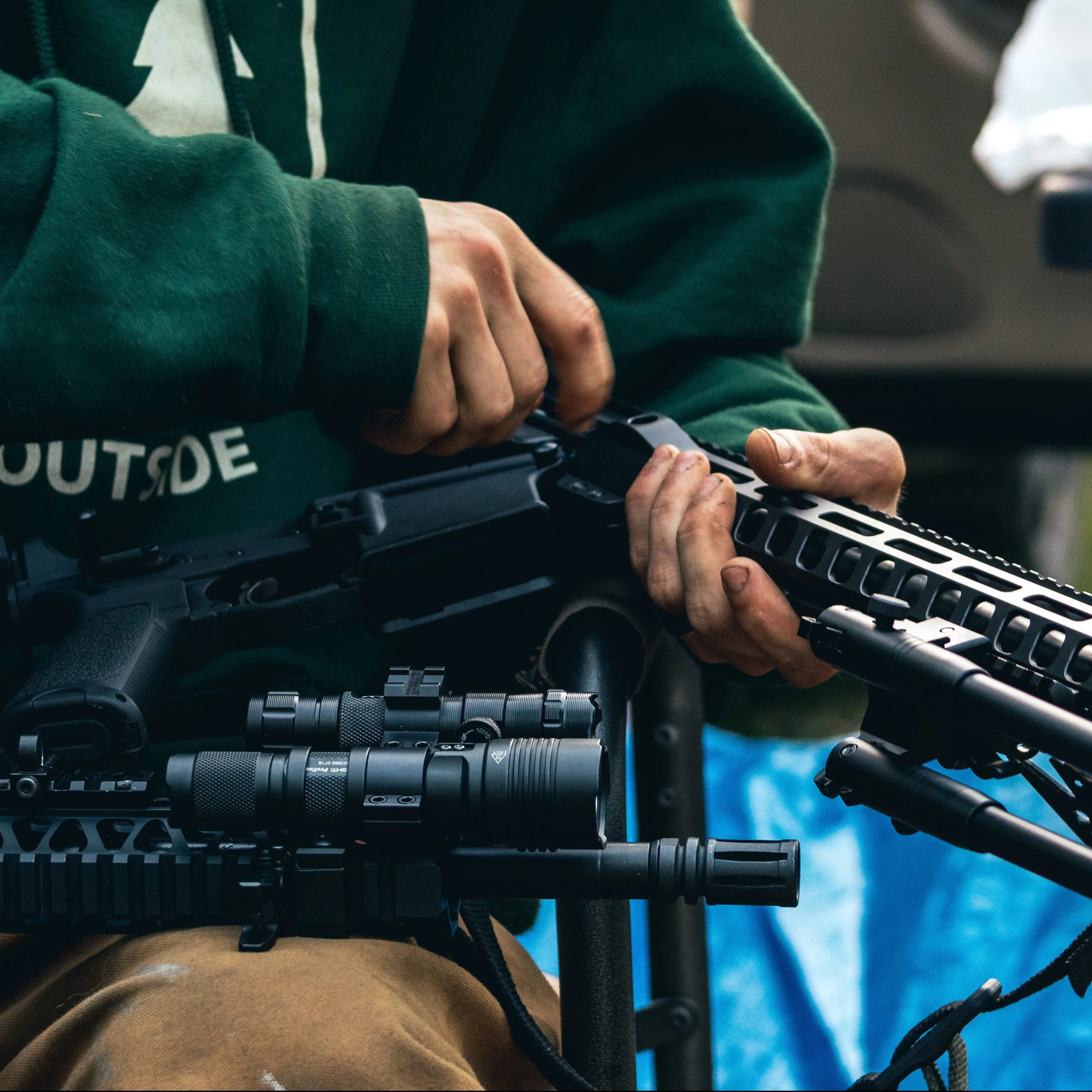 A majority of Republicans asked said they support a ban on assault weapons, according to a Politico/Morning Consult poll published Wednesday. 
The poll results contradicted President Donald Trump's statement on Wednesday that he didn't believe there was a political appetite to ban the weapons, often favored by mass shooters. 
On Aug. 3 a man murdered 22 people in an El Paso Walmart with a semi-automatic AK-47 variant, and a day later in Dayton, Ohio another man shot and killed nine people with a high-powered .223 caliber AM-15, a slightly smaller version of the popular AR-15 assault weapon. 
The Ohio killer had attached a 100-round double drum magazine to his assault weapon and shot 41 bullets in 30 seconds before police shot and killed him. 
"You have to have a political appetite within Congress, and so far I haven't seen that," Trump told reporters on Wednesday on the likelihood of taking up an assault weapons ban, before departing to visit El Paso and Dayton. 
The poll conducted Aug. 5-7, found that 70 percent of all voters approve of an assault weapons ban, and 55 percent of Republican voters approved of the ban. 
It's Republican women, however, who showed stronger support for the ban, with 64 percent saying they approve, while 45 percent male Republicans said the same. 
Only 23 percent of all voters opposed an assault weapons ban, according to the poll. 
Poll's Methodology: This poll was conducted from August 05-07, 2019, among a national sample of 1960 Registered Voters. The interviews were conducted online and the data were weighted to approximate a target sample of Registered Voters based on age, race/ethnicity, gender, educational attainment, and region. Results from the full survey have a margin of error of plus or minus 2 percentage points.
A 1994 assault weapons ban and a limit on high-capacity gun magazines were allowed to expire in 2004 by President George W. Busch. 
A 2015 study by the nonprofit gun control advocacy group EveryTown for Gun Safety found that in the 133 mass shootings in the U.S. between 2009 and 2015 those committed with assault weapons or high capacity magazines resulted in 155 percent more people shot, and 47 percent more deaths than in shootings in which other weapons were used. 
A January 2019 study published in the Journal of Trauma and Acute Care Surgery found that mass-shooting fatalities were 70 percent less likely to occur during the federal ban period of 1994-2004. 
The Washington Post noted, however, that the 2019 study drew criticism from some researchers who said the study may have counted some guns that aren't assault weapons, and didn't take into account other data sets that recorded more mass shootings during those years. 
Still, one of the researchers who critiqued the 2019 study,  Grant Duwe, director of research and evaluation for the Minnesota Department of Corrections, said that while his research doesn't show strong support for a lower rate of mass shootings during the assault weapons ban, there were fewer people killed in those shootings during those years. 
"There's more support, however, for the idea that the per capita severity (the rates at which victims were killed or shot in mass public shootings) was lower during this period of time," Duewe told The Washington Post. "But what's even clearer from the data is that there has been an increase in both the incidence and severity of mass public shootings (on a per capita basis) since the latter part of the 2000s."
U.S. Congressman Mike Turner, R-Ohio, said on Aug. 6 that he supports a ban on assault weapons, magazine limits and "red flag" legislation that would allow courts to temporarily take guns from those deemed a danger to themselves or others. 
"The carnage these military-style weapons are able to produce when available to the wrong people is intolerable," Turner said in his statement. 
Also at odds with many of their Republican representatives in Congress, 90 percent of Republicans polled said they supported universal background checks on all gun sales. 
More than 91 percent of those polled said they support requiring background checks for all gun sales, and only 5 percent of voters oppose background checks. A vast majority of Republicans, 90 percent, supported universal background checks, while 94 percent of Democrats want the change. 
The poll found that 90 percent of those who said they voted for Trump in 2016 approve of universal background checks. 
Republican Congressman Peter King of New York joined Senate minority leader, Democratic New York Senator Chuck Schumer on Tuesday and demanded that Senate Majority Leader Mitch McConnell allow a vote on House passed legislation to require universal background checks on gun sales, according to Newsweek. 
"I believe it's essential that Senator McConnell allow this to come for a vote. He doesn't have to support it; he doesn't have to get behind it. Just let it come to a vote. This is common-sense legislation," King said. 
The public is less certain that Congress will act on their wishes, however. The poll found that 52 percent, including 60 percent of Democrats and 40 percent of Republicans, said it's unlikely that Congress will pass stricter gun laws in next year. 
Democrats have called on Senate Majority Leader Mitch McConnell, R-Ky., to call the Senate back from recess for a special session to discuss gun legislation. On Thursday McConnell told a Kentucky radio host at WHAS in Louisville that he wouldn't be bringing the Senate back into session from its August recess, according to the New York Times. 
McConnell has opposed background checks in the past but told the radio host Thursday that discussion of expanding background checks for all gun purchases will be front and center in a coming Senate debate. 
"There's a lot of support for that," McConnell said, according to The New York Times. 
McConnell said he also expects discussion of "red flag" laws, which allow courts to temporarily take guns away from those deemed a danger to themselves or others, and discussion of an assault weapons ban.
The poll quizzed 1,960 people on 57 questions, the results of which have a margin of error of plus or minus 2 percentage points.
Read the full poll results here. 
Print this piece
More confirmed COVID-19 cases among state inmates, prison staff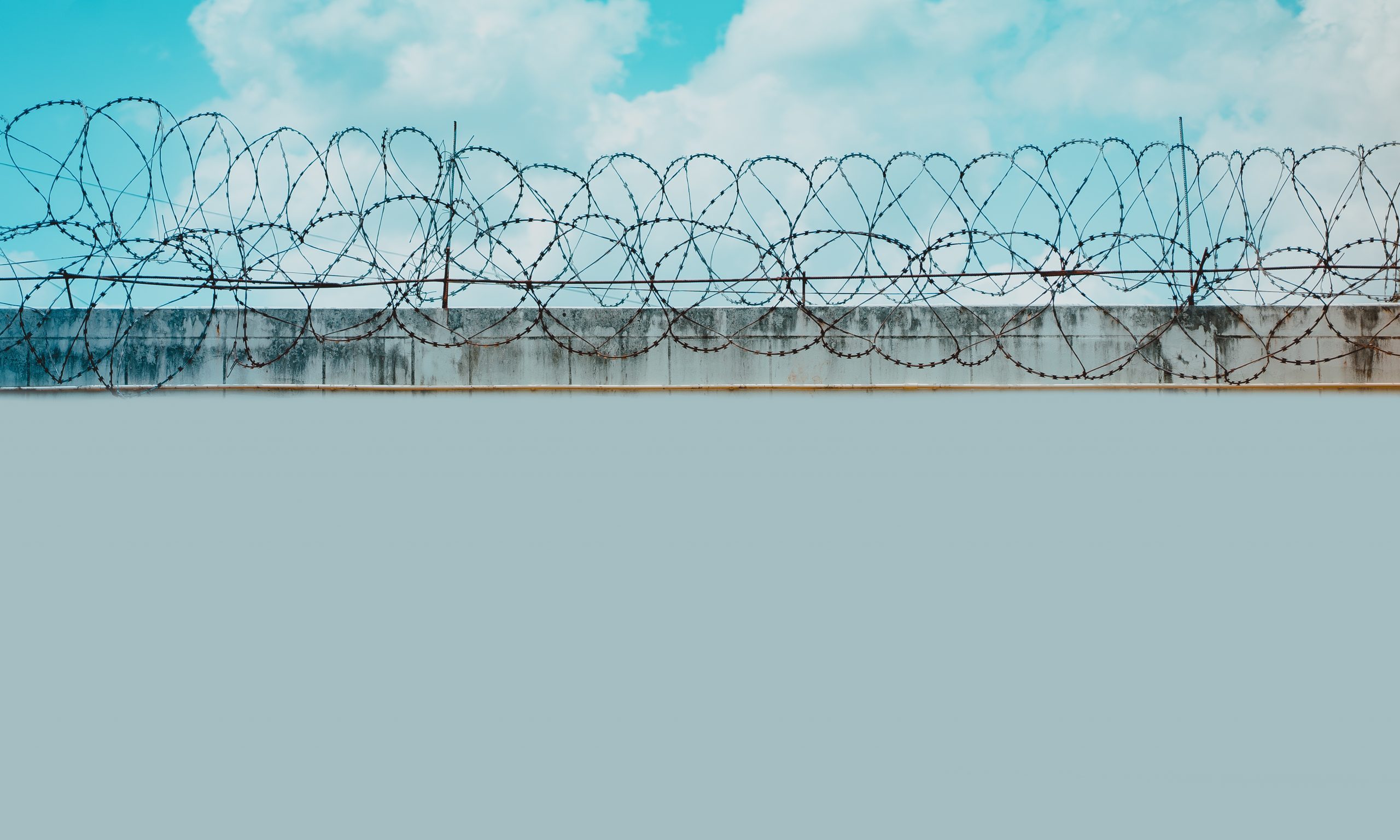 Two more inmates in Alabama prisons have tested positive for COVID-19, while confirmed cases among prison staff continue to outpace cases among inmates. Four additional workers have also tested positive, bringing the total to 55. 
The Alabama Department of Corrections in a press release Wednesday evening announced that two inmates who had been housed at the infirmary at the Kilby Correctional Facility have tested positive for the virus. Those men, who were being treated for preexisting medical conditions, have been taken to a local hospital for treatment of COVID-19, according to the release. 
The infirmary at Kilby prison has been placed on level-one quarantine, meaning inmates there are to be monitored for symptoms of coronavirus and have their temperatures checked twice daily, according to ADOC. 
Two more workers at the Julia Tutwiler Prison for Women self-reported positive test results for COVID-19, bringing the total of confirmed cases among staff at the facility to nine. 
One employee at the Bullock Correctional Facility also tested positive for COVID-19, according to the press release, becoming the third worker at the prison with a confirmed case. An inmate at the prison had also previously tested positive for coronavirus. 
One worker at the Hamilton Aged and Infirmed facility, which cares for older and sick inmates at most risk from serious complications and death from coronavirus, has also tested positive for COVID-19. 
ADOC on May 6 announced that an inmate at Hamilton Aged and Infirmed tested positive for the virus. A worker at the facility told APR earlier this month that staff there was concerned that the virus may have entered the facility after a correctional officer was ordered to sit with an inmate from another facility at a hospital, where the man later tested positive for COVID-19 and died the following day. 
That man, 66-year-old Dave Thomas, tested positive for COVID-19 on May 6, according to the ADOC, and died within 24 hours of receiving the test results.
Despite the inmate's confirmed COVID-19 test results, the correctional officer was ordered to return to work at the Hamilton Aged and Infirmed facility without self-quarantining or being tested for the virus, the worker told APR. 
An ADOC spokeswoman told APR that all correctional officers who had contact with the deceased inmate all received tests for COVID-19 and reported negative results. The worker says that's untrue, and that the officer hasn't been tested. 
ADOC does not test staff for COVID-19 but requests that those who test positive self-report to the department. ADOC has said that inmates are only tested if they're exhibiting symptoms of COVID-19 and only at the recommendation of a physician. 
As of Wednesday, 11 inmates in state prisons have tested positive for COVID-19, and just two cases remain active, according to ADOC. 
As of Tuesday, 152 of approximately 22,000 state inmates had been tested for the virus, according to the department. 
It was unclear Wednesday whether ADOC plans to begin testing inmates who may not be exhibiting symptoms of COVID-19. 
Attempts to reach an ADOC spokeswoman Wednesday evening weren't immediately successful. 
Some state prison systems have begun testing all inmates, and the results of those tests have shown the virus had spread in many facilities among inmates who showed no symptoms. 
The Michigan Department of Corrections tested all 38,130 state prisoners over a 15-day span and found that 3,263 of them tested positive, according to MLive. 
"The vast majority of the prisoners we found who tested positive had no symptoms and were making it more challenging to control the spread of this illness." Heidi Washington, Michigan Department of Corrections director, said in a written statement, according to MLive.
Print this piece