Brooks impressed with the work done in the Tennessee Valley to help keep the nation secure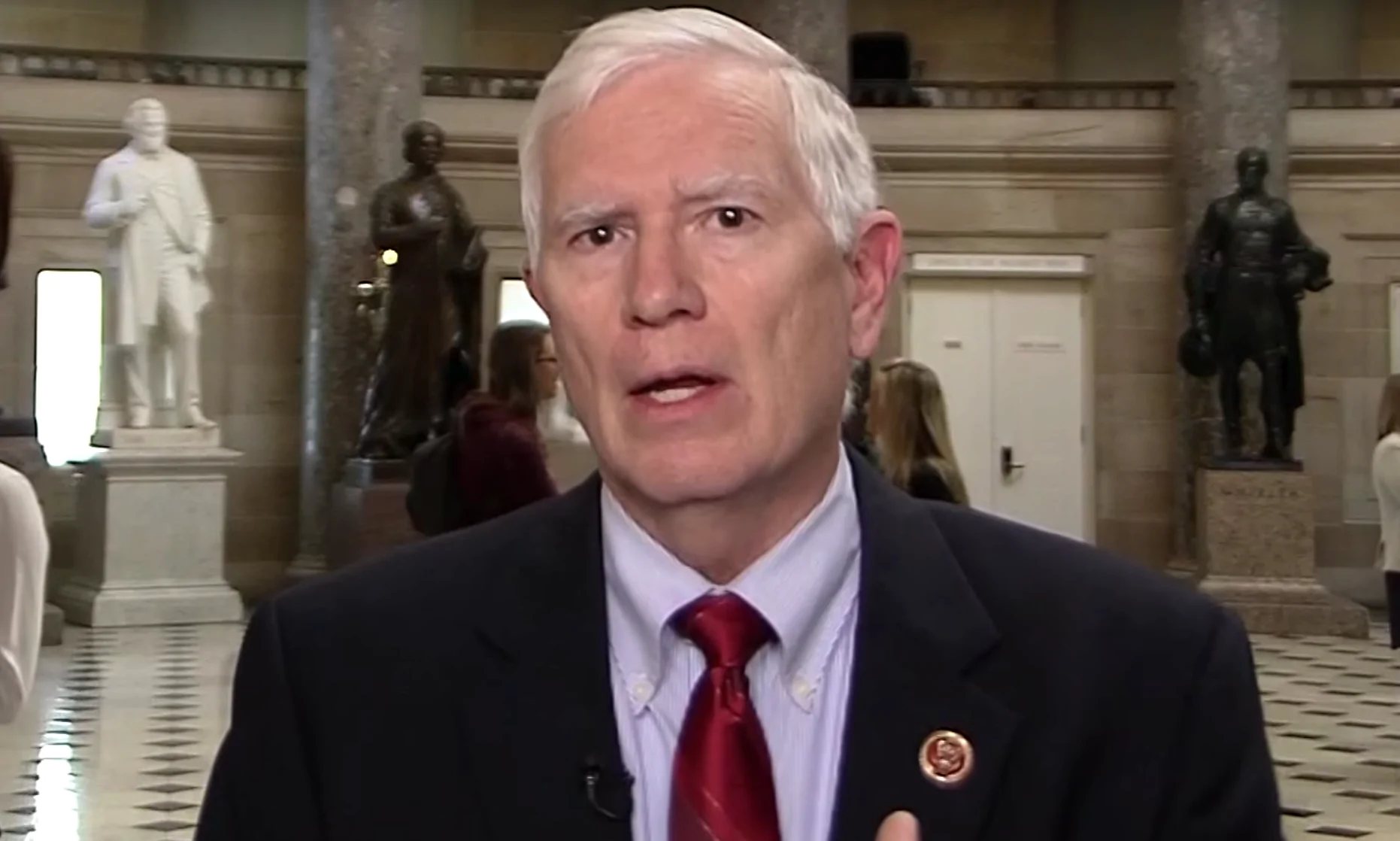 Congressman Mo Brooks, R-Huntsville, toured the 2019 Space & Missile Defense Symposium in Huntsville on Thursday.
"It was great to meet with defense leaders from here at home and across the nation during my more than 30 booth visits at the 2019 Space & Missile Defense Symposium held this week at Huntsville's Von Braun Center," Brooks said. "I'm especially grateful to those who showed me around and updated me on their latest projects and plans for the future. The Tennessee Valley is immensely blessed with an outstanding high-tech workforce, and I'm consistently impressed with the important work done here in North Alabama to help keep our nation secure. The future of Space and Missile Defense is a bright one in the Tennessee Valley."
The Space & Missile Defense Symposium is the leading educational, professional development and networking event in the space and missile defense community. The annual symposium is widely attended by leaders and professionals from the United States and our allies around the world.
The speakers at this year's event included Executive Director of AMCOM William Marriott, Maj. Gen. Robert Harter, Vice Adm. Jon Hill, the Deputy Director of the Air and Missile Defense Cross Functional Team Daryl Youngman, Maj. Gen. Richard Evans, Gen. John Murray, Gen. Terrence O'Shaughnessy, Lt. Gen. Neil Thurgood, Brig. Gen. Robert Rasch, the director of the Missile Defense Project at the Center for Strategic and International Studies Tomas Karako, Hudson Institute Senior Fellow Rebeccah Heinrichs, the Under Secretary of Defense for Research and Engineering Michael Griffin and Lt. Gen. James Dickinson.
Event sponsors include the National Defense Industrial Association-Tennessee Valley Chapter, the Air Space and Missile Defense Association and the Air Defense Artillery Association-Huntsville Chapter. Patrons of the event included BAE Systems, Dynetics, Lockheed Martin, SAIC and Leidos. Boeing was the titanium patron of this year's event. There were over 186 exhibitors at this year's symposium.
Huntsville is the home of Redstone Arsenal, a U.S. Army base that is essential to America's missile defenses. NASA's Marshall Space Flight Center, the U.S. Army Combat Capabilities Development Command Aviation & Missile Center and the Missile Defense Agency are all located at Redstone.
Brooks is serving his fifth term representing Alabama's Fifth Congressional District. Brooks previously served in the Alabama Legislature, as Madison County commissioner, as district attorney and as a prosecutor.
Print this piece
Blue Origin opens rocket engine factory in Huntsville
Blue Origin has opened its sprawling factory in Huntsville, Alabama's "Rocket City."
The massive new factory will allow the spaceflight company to accelerate the production of its heavy-lift BE-4 rocket engine. The move creates hundreds of jobs.
The BE-4, which is under development, will power both Blue Origin's New Glenn rocket and the United Launch Alliance's new Vulcan rocket, which is being produced at ULA's factory in nearby Decatur.
Our facility will be home to the next generation of rocket engines, as well as the next generation of engine builders. Join our team, which is soon to be 300 strong. https://t.co/LxlJu7DBfp pic.twitter.com/xrkvvJU96M

— Blue Origin (@blueorigin) February 17, 2020
Huntsville was an ideal location for the new factory, not only for its highly skilled workforce; but also for its proximity to ULA's assembly pant and NASA's Marshall Space Flight Center where the new Alabama-built engine will be tested. Marshall's historic test stand 4670 is where the Saturn V moon rocket's engines were tested.
Blue Origin is upgrading and refurbishing the test stand.
"This community is absolutely terrific to be a part of," Blue Origin CEO Bob Smith said. "It has the kind of spirit that you want when developing this kind of technology and actually has the history that you can be feel proud about."
"Enjoyed speaking at the ribbon cutting ceremony for Blue Origin's new rocket engine production facility in Cummings Research Park," Congressman Mo Brooks, R-Huntsville, said. "This top-notch facility will be used to conduct production of the BE-4 and BE-3U engines. These engines will undergo testing at NASA's Marshall Space Flight Center on the historic Test Stand 4670. I joined Blue Origin CEO Bob Smith, Congressman Robert Aderholt, Huntsville Mayor Tommy Battle and several others this afternoon to discuss the impact Blue Origin is making in the Tennessee Valley!"
Alabama Commerce Sec. Greg Canfield was at the ceremony making the opening of the spaceflight company's rocket engine factory.
Economic developer Dr. Nicole Jones told the Alabama Political Reporter, "In addition to the economic boost resulting from hundreds of new jobs in north Alabama, the Blue Origin BE-4 rocket engine production facility will allow the United States – the state of Alabama – to take astronauts once again into space without dependence on other nations. Methods of warfare have changed, and maintaining our dominance in the current space race is therefore a critical element in national security."
Blue Origin was founded by Amazon CEO Jeff Bezos.
Blue Origin's 350,000-square-foot facility is located in Cummings Research Park and will employ more than 300 people. Smith said that around 200 jobs should be created over the next year.
The factory was a $200 million investment in the state and announced on June 2017, with construction beginning in Huntsville a little over a year ago.
Print this piece