Brooks impressed with the work done in the Tennessee Valley to help keep the nation secure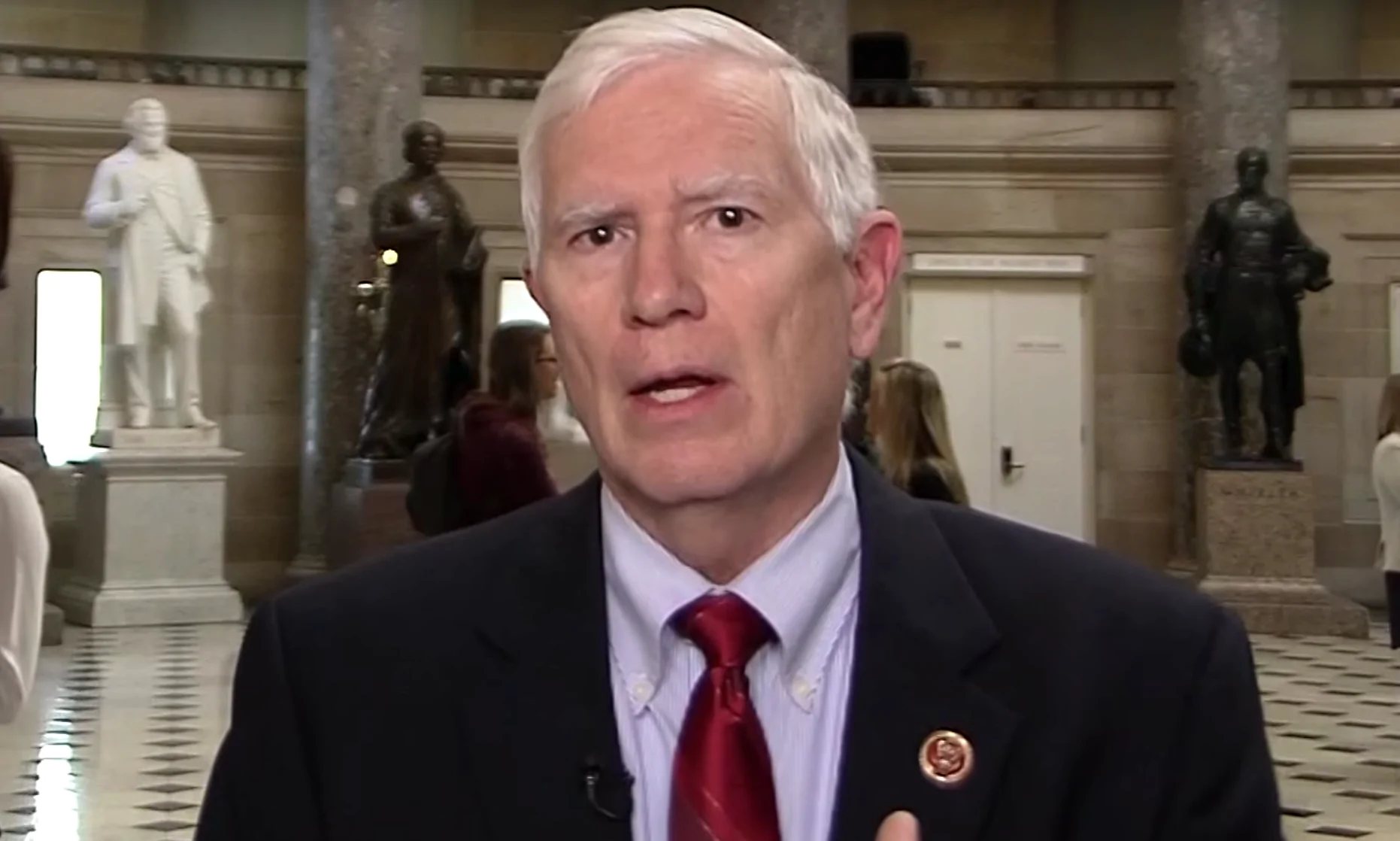 Congressman Mo Brooks, R-Huntsville, toured the 2019 Space & Missile Defense Symposium in Huntsville on Thursday.
"It was great to meet with defense leaders from here at home and across the nation during my more than 30 booth visits at the 2019 Space & Missile Defense Symposium held this week at Huntsville's Von Braun Center," Brooks said. "I'm especially grateful to those who showed me around and updated me on their latest projects and plans for the future. The Tennessee Valley is immensely blessed with an outstanding high-tech workforce, and I'm consistently impressed with the important work done here in North Alabama to help keep our nation secure. The future of Space and Missile Defense is a bright one in the Tennessee Valley."
The Space & Missile Defense Symposium is the leading educational, professional development and networking event in the space and missile defense community. The annual symposium is widely attended by leaders and professionals from the United States and our allies around the world.
The speakers at this year's event included Executive Director of AMCOM William Marriott, Maj. Gen. Robert Harter, Vice Adm. Jon Hill, the Deputy Director of the Air and Missile Defense Cross Functional Team Daryl Youngman, Maj. Gen. Richard Evans, Gen. John Murray, Gen. Terrence O'Shaughnessy, Lt. Gen. Neil Thurgood, Brig. Gen. Robert Rasch, the director of the Missile Defense Project at the Center for Strategic and International Studies Tomas Karako, Hudson Institute Senior Fellow Rebeccah Heinrichs, the Under Secretary of Defense for Research and Engineering Michael Griffin and Lt. Gen. James Dickinson.
Event sponsors include the National Defense Industrial Association-Tennessee Valley Chapter, the Air Space and Missile Defense Association and the Air Defense Artillery Association-Huntsville Chapter. Patrons of the event included BAE Systems, Dynetics, Lockheed Martin, SAIC and Leidos. Boeing was the titanium patron of this year's event. There were over 186 exhibitors at this year's symposium.
Huntsville is the home of Redstone Arsenal, a U.S. Army base that is essential to America's missile defenses. NASA's Marshall Space Flight Center, the U.S. Army Combat Capabilities Development Command Aviation & Missile Center and the Missile Defense Agency are all located at Redstone.
Brooks is serving his fifth term representing Alabama's Fifth Congressional District. Brooks previously served in the Alabama Legislature, as Madison County commissioner, as district attorney and as a prosecutor.
Mark McDaniel reappointed to NASA Human Exploration and Operations Advisory Committee
Congressman Mo Brooks, R-Huntsville, announced Thursday NASA administrator Jim Bridenstine's reappointment of Huntsville's Mark McDaniel to a two-year term on the Human Exploration and Operations Committee of the NASA Advisory Council.
Brooks initially recommended McDaniel in 2018 to Bridenstine. Bridenstine is a personal friend and former House colleague of Brooks. Brooks cited McDaniel's past record of exemplary service on the NASA Advisory Council. The NAC is NASA's highest civilian advisory board.
"Mark McDaniel has done an exemplary job advising NASA on its future missions as a member of NASA Advisory Council's Human Exploration and Operations Committee," Brooks said, praising the decision. "Mark's past service and qualifications make him an excellent choice for reappointment to another term on the committee. I congratulate Mark on his reappointment."
"I greatly appreciate my friend NASA Administrator Jim Bridenstine for his thoughtful consideration in reappointing Mark McDaniel," Brooks continued. "Jim's leadership at NASA has been exemplary, and I am glad he recognized Mark's contributions to this important NASA advisory committee."
"Mark McDaniel has been a dedicated member of the NAC for several years, and we look forward to him continuing to provide his expertise to the Committee," said Bridenstine. "As we prepare to go forward to the Moon and beyond, it is critical that NASA has top experts like Mark on our team. His wealth of knowledge is a great benefit to the Artemis program, as well as our mission to send human explorers to Mars."
"Congressman Mo Brooks has provided great leadership to our nation, state and NASA," McDaniel said. "I thank Congressman Brooks for recommending my reappointment to the NASA Advisory Council- Human Exploration and Operations Committee."
"I am confident that under the leadership of Administrator Jim Bridenstine and the tremendous team he has put together, our nation will put the first woman and next man on the Moon by 2024," McDaniel added. "Under Administrator Bridenstine's leadership NASA is setting the stage for human exploration of Mars and the heavens beyond."
Then-NASA administrator Daniel Goldin appointed McDaniel to the NASA Advisory Council in October 2000, and then-NASA administrator Sean O'Keefe reappointed McDaniel to the council in November 2002 and November 2004. During McDaniel's tenure on the NAC, President George W. Bush announced the "Moon, Mars, and Beyond Initiative," which set the nation on a more aggressive pace for space exploration.
On Jan. 26, 2007, McDaniel received the NASA Public Service Medal for his "Leadership and Council to America's Space Agency, his advocacy of Human Space Flight and Exploration and dedication to the Aerospace Community at large."
Brooks is in his fifth term representing Alabama's 5th Congressional District. NASA and its contractors are a major employer in the 5th District.