Gas tax takes effect Sept. 1.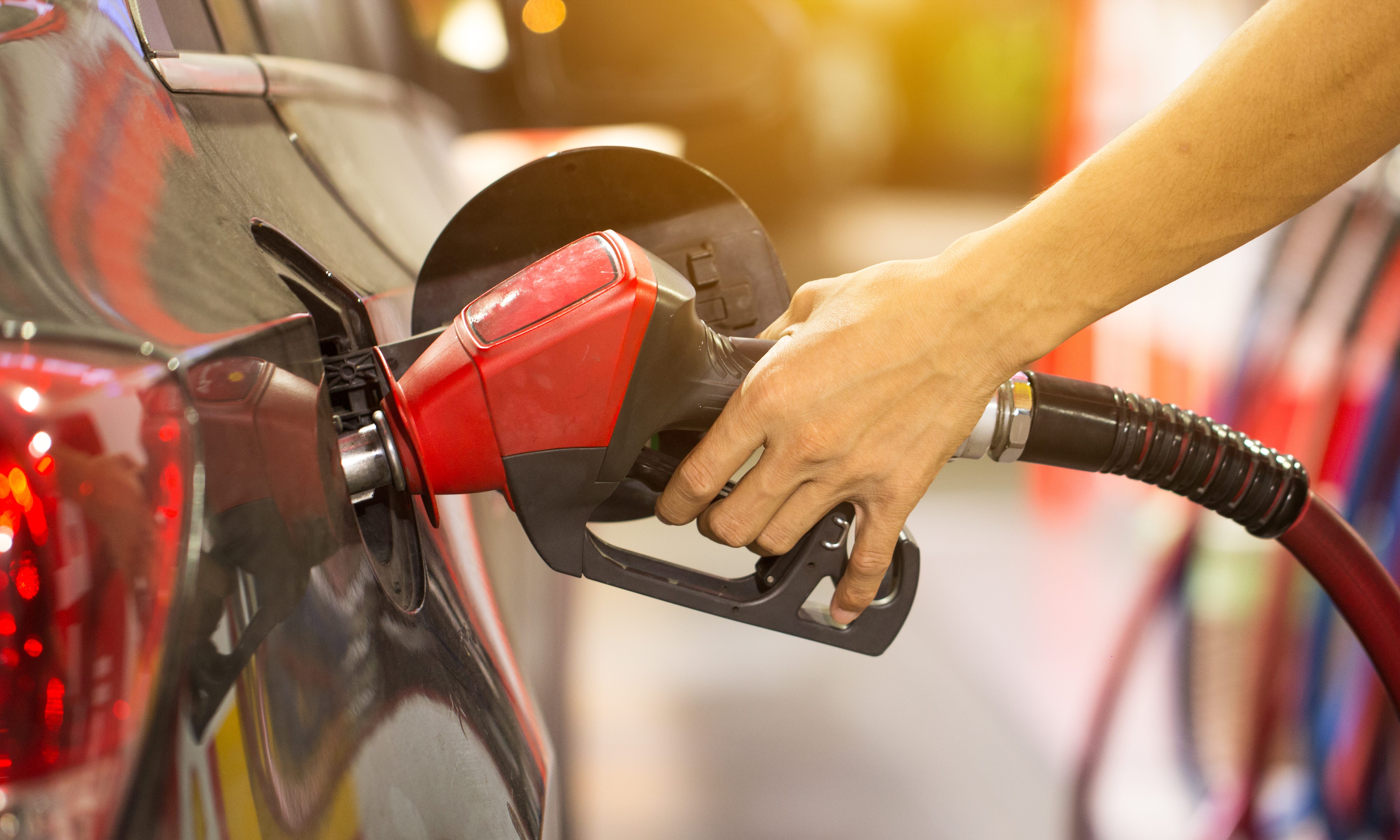 Sherwood Sparks sure would like to see some of Alabama's new gas tax increase, set to hit the pumps on Sept. 1,  go toward improving safety on the roads leading to his hometown of Piedmont. 
"Paying the tax doesn't bother me," Sparks said. "As long as I can see some results from my taxes for my city." 
Lawmakers charged with providing oversight for how that money is spent are working to address just how the Alabama Department of Transportation makes those decisions, and that they're made with transparency. 
The last time Alabama passed a gas tax increase the Cold War between the U.S. and the Soviet Union had just ended,  and starting Sept. 1 drivers will pay an additional 6 cents a gallon. 
Gov. Kay Ivey in March signed the new 10-cent-a-gallon gas tax into law. The initial increase will be followed by another 2 cents increase in 2020 and 2 cents in 2021. The state currently taxes gas at 18 cents per gallon and diesel at 19 cents. 
The tax is also tied to the National Highway Construction Cost Index, meaning that beginning in 2023 the tax could change by no more than a penny every two years to match possible increases in road construction costs. 
The National Highway Construction Cost Index varies from year to year, but the index grew 4.4 percent from 2003 to 2015, according to U.S. Department of Transportation estimates.  
According to the bill signed into law, 67 percent of additional funds generated from the tax will go to the state, 25 percent to counties and 8 percent to cities. 
All of the money is to be placed into a separate Rebuild Alabama Fund, and ALDOT is to provide the Joint Transportation Committee with an annual audit report. 
Along with that gas tax increase, lawmakers approved an amendment by Rep. Margie Wilcox, R-Mobile, that strengthened oversight of the Alabama Department of Transportation by requiring ALDOT to submit a report on long-range plans to the state's Joint Transportation Committee. 
The amendment also allows the Joint Transportation Committee to make changes, with the governor's approval,  of those ALDOT plans. 
Sarah Stokes, senior attorney at the Southern Environmental Law Center, told APR on Wednesday that she attended the Joint Transportation Committee's meeting with ALDOT on July 24 and that lawmakers asked ALDOT how the department prioritizes projects. 
"ALDOT responded that the law sets out these general categories. Safety, maintenance, etcetera," Stokes said, adding that ADOT told lawmakers that the department prioritizes projects based upon those categories. "And the legislators pushed back and said, no, exactly how do you prioritize?" 
Stokes said many other states rank projects based on objective criteria, grading projects on safety, maintenance, economic development and environmental impact, and that those measurements are quantified and listed to determine which projects need to be tackled first. 
"Virginia does this. North Carolina does this. Georgia does this," Stokes said. 
Rep. Wilcox told APR by phone on Wednesday that the fact that the amendment that strengthened oversight of ALDOT was approved before the gas tax is a signal of how important the state believes that oversight to be. 
Wilcox is working on a plan to develop ALDOT's website to make it easier to see what the department is doing with taxpayer money and how those decisions are made. 
"They don't give us the transparency, and we are the responsible agency to fund DOT," Wilcox said. "So this committee, if we don't get the answers and the transparency that we and the voters want, then that is on the table. There's no law that we have to fund them at the levels they request." 
Wilcox said ALDOT discussed with the committee much of the department's funding plans, but members pressed the department on details about the processes used to make those decisions. 
"It's very important that they spread it around in a manner and with priorities that we can understand," Wilcox said. 
Tony Harris, a spokesman for ALDOT, told APR on Wednesday that the department will discuss with committee members at the next meeting in October the agency's views on the criteria used to select projects. Harris said the hope is that ALDOT and committee members will come to a shared view of the definitions of that criteria. 
Stokes said that the danger of not using objective criteria to rank projects is that those decisions can instead be based on "political motivation." 
"And I think it would be helpful for ALDOT in the end, so that they could show their work," Stokes said.
Pro-Growth Conference kicks off with Doug Jones, discussions on COVID impact and a living wage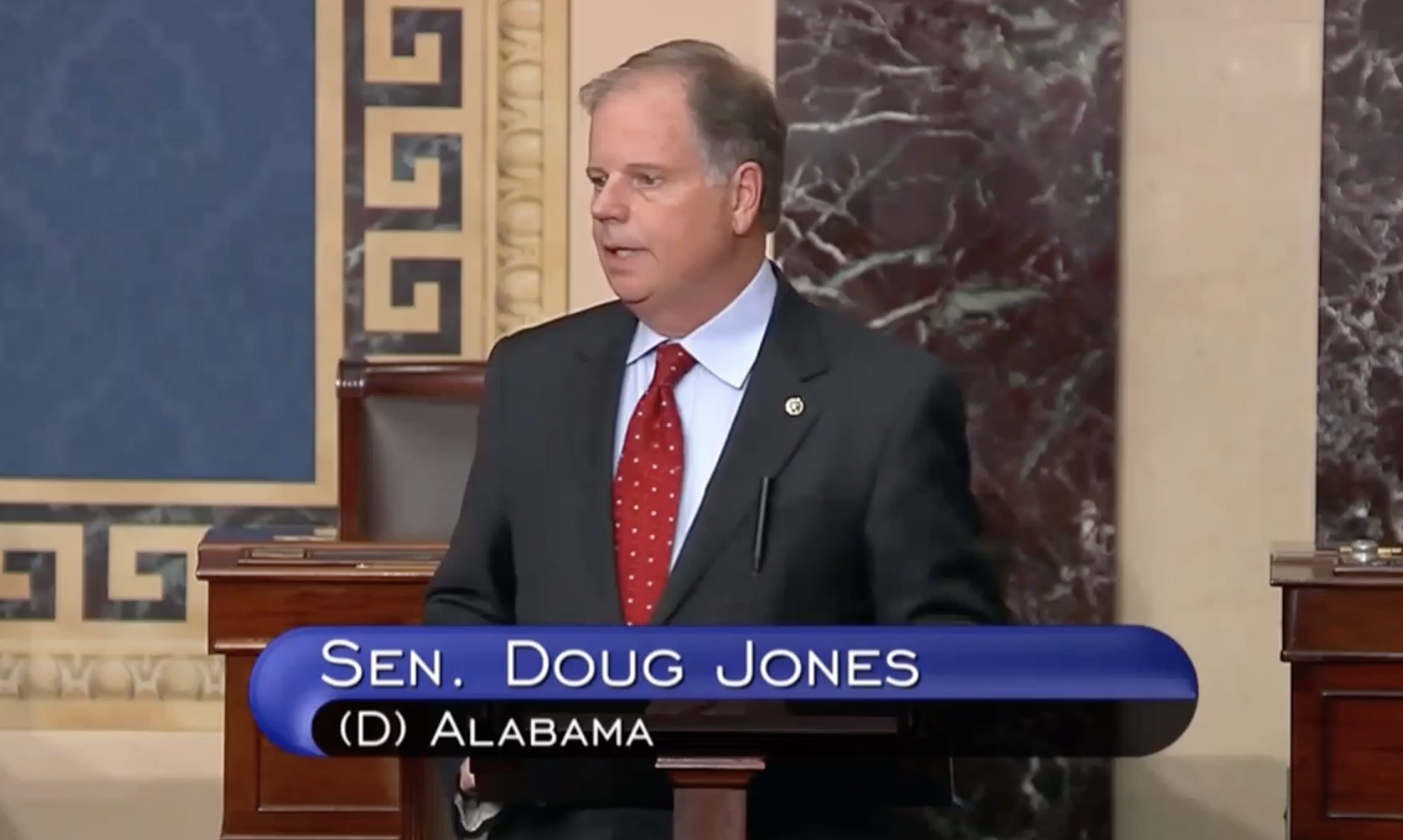 What happens if you just give impoverished citizens $500 per month — no strings attached? Good things, it turns out. The people use that income to buy food, medicine and basic necessities for life. They take a day off work if they're sick and actually get treatment. They quit a second, hourly-wage job that they are overqualified for and instead work towards obtaining a better, higher-paying primary job. 
These are things that the city of Stockton, California, has learned in its year-long living wage program.
The program, while limited in size — only 125 people — has proven to be a larger success than city officials had hoped, and it has opened their eyes to a new, more proactive style of governance, Stockton Mayor Michael Tubbs told Alabama elected officials. 
Tubbs was the featured speaker on Tuesday at the first day of the Pro-Growth Policy Conference, a three-day forum for Alabama elected leaders with guest speakers from around the country offering tips and best practices. 
The first day of the conference began with an opening talk from Sen. Doug Jones, who pressed the need for Medicaid expansion and how expansion has aided other red states. Jones also highlighted the need for broadband expansion and talked about a bill he has in the Senate that would create a broadband main office and dish out about $20 million in money for affordable access.
"Now (with COVID), we know how needed it really is," Jones said. "We see the homework gap that we have. We know there's a need for more telemedicine. My bill would consolidate in one office all of the monies for broadband … and provide affordable access."
Jones said the current COVID pandemic has highlighted just how badly we need better access to broadband in Alabama, and a major area of concern right now is healthcare. 
Highlighting that point, Brandon Garrett, the chief operating officer of the National Minority Quality Forum, and Dr. LaTasha Lee, the vice-president of social and clinical research, demonstrated the many ways in which inequality in health care and health care options is harming impoverished communities. 
A number of factors play into that inequality, but a lack of access to updated means of communication and tools is one of the biggest. 
"(Dr. Martin Luther King Jr.) said that, 'Of all the forms of inequality, injustice in health care is the most shocking and inhumane because it results in physical death,'" Lee said. "That's what we're seeing currently with COVID-19 and sickle cell disease. These two diseases are affecting the minority community and causing death, and they make a great argument that such health care disparities really are a social justice issue."
Correcting such issues was one of the goals of Stockton's living wage experiment. Now, Tubbs said, a working person can afford to stay home or get tested if they're feeling symptomatic, whereas before that person — scared of missing a paycheck or losing the job altogether — might come to work with the virus and infect an entire workplace. 
That alone, Tubbs said, has restored dignity to a number of residents. 
"This is not easy, especially with budgets the way they are," Tubbs said. "But I don't know how we continue to live with the status quo as it is.
"I think part of being a leader, as we are, is having the courage to do something about what we're seeing. We have to be able to do that."
The Pro-Growth Policy Conference will run both Wednesday and Thursday, 10 a.m. until 2 p.m. Wednesday's round of conferences will focus on state grants, economic development around the state and what the 2021 legislative session might look like. 
On Thursday, the event will wrap up with talks by the Equal Justice Initiative's Bryan Stevenson and Alabama Congresswoman Terri Sewell.