Palmer addresses questions about China at Chelsea town hall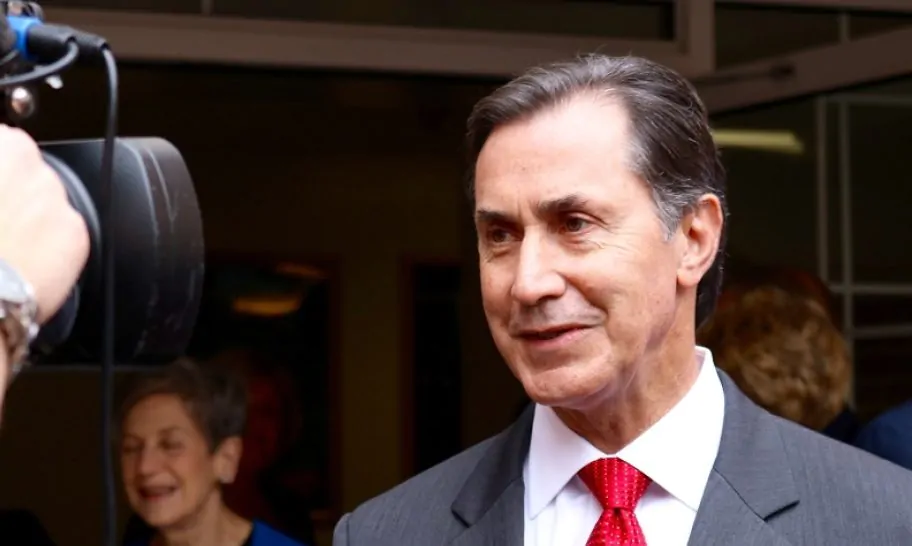 Tuesday, Congressman Gary Palmer, R-Hoover, addressed constituents' concerns about China and trade at a town hall at the Chelsea Community Center.
"The so called-trade war we are in China is not really about trade," Palmer said. "Xi (Jinping) believes he is the anointed one to fulfill the 100 year plan implemented by Mao (Zedong) in 1949. Their objective is not to become an economic power or a superpower; but to become the dominant global power."
Palmer said that the Chinese have stolen our intellectual property, they have infiltrated our universities, they have control of the Panama Canal. The largest telecom company in South America is owned by a Chinese businessman.
"China is trying to create markets that will shut the U.S. out," Palmer said. "China produces more steel than the rest of the world produces combined. "China is try8ng to put us in a very bad place economically."
"Toward the end of the Barack Obama administration, a poll was taken and 40 percent of people in Australia saw us as a declined power and China as the rising power," Palmer said. The President has changed that perception.
"We have had some very good meetings with Vietnam," Palmer said. "They are fearful of China."
Palmer said we have got to finish this deal with Mexico and Canada.
"Pelosi is under a lot of pressure to put that on the floor," Palmer said. "Our next trade agreement ins with Japan."
"I would like to see do a trade agreement with Vietnam," Palmer said. "We have been talking with Honduras."
Palmer said that China and the U.S. are going to be in competition in sub-Saharan Africa. Those countries will be an emerging power in the next decades.
"We are in a Cold War of sorts with China," Palmer said, but acknowledged; "I would much rather have the situation we have now than where we were in under Mao."
China has experienced the greatest transformation of people to the middle class in history Palmer explained. The protests in Hong Kong is not all of the problems that Xi has. When you give people a taste of freedom with a growing economy, they are going to want more.
Palmer said that the United States has enormous oil and gas reserves that can be developed.
"We have the ability to be the top energy exporter in the world," Palmer said. There is one estimate that we could export as much as $3.2 trillion in energy. When you are exporting that much there is taxes generated that could be used to pay down the debt.
Palmer said that sub-Sahara Africa will be desperate for energy in coming decades and so will the nations of Southeast Asia.
What the Chinese are doing is creating markets Palmer said.
"Transportation infrastructure is going to be a big deal," Palmer said. In Africa they are building trains for them. We don't want to be sitting on the sidelines."
Palmer said that our trade relationship with China since Nixon opened up the country economically has made the Chinese rich, but at the same time we have created tens of millions of people who want the same freedoms that we have here.
Chelsea is in Shelby County. According to the most recent Census estimate, Chelsea has a 2018 population of 13,531, up from 10,578 in 2010. The median household income in Chelsea is $96,591 – more than double the Alabama state average of $48,123 (2017). The population is also younger than the state average 34.8 years versus 39.0 statewide. The population of Chelsea is 90.7 percent white, 5.0 percent black, 2.0 percent Hispanic and 1.6 percent Asian.
Congressman Gary Palmer represents Alabama's Sixth Congressional District.
Print this piece
As cases surpass 1,100 in Alabama, still no "stay-at-home" order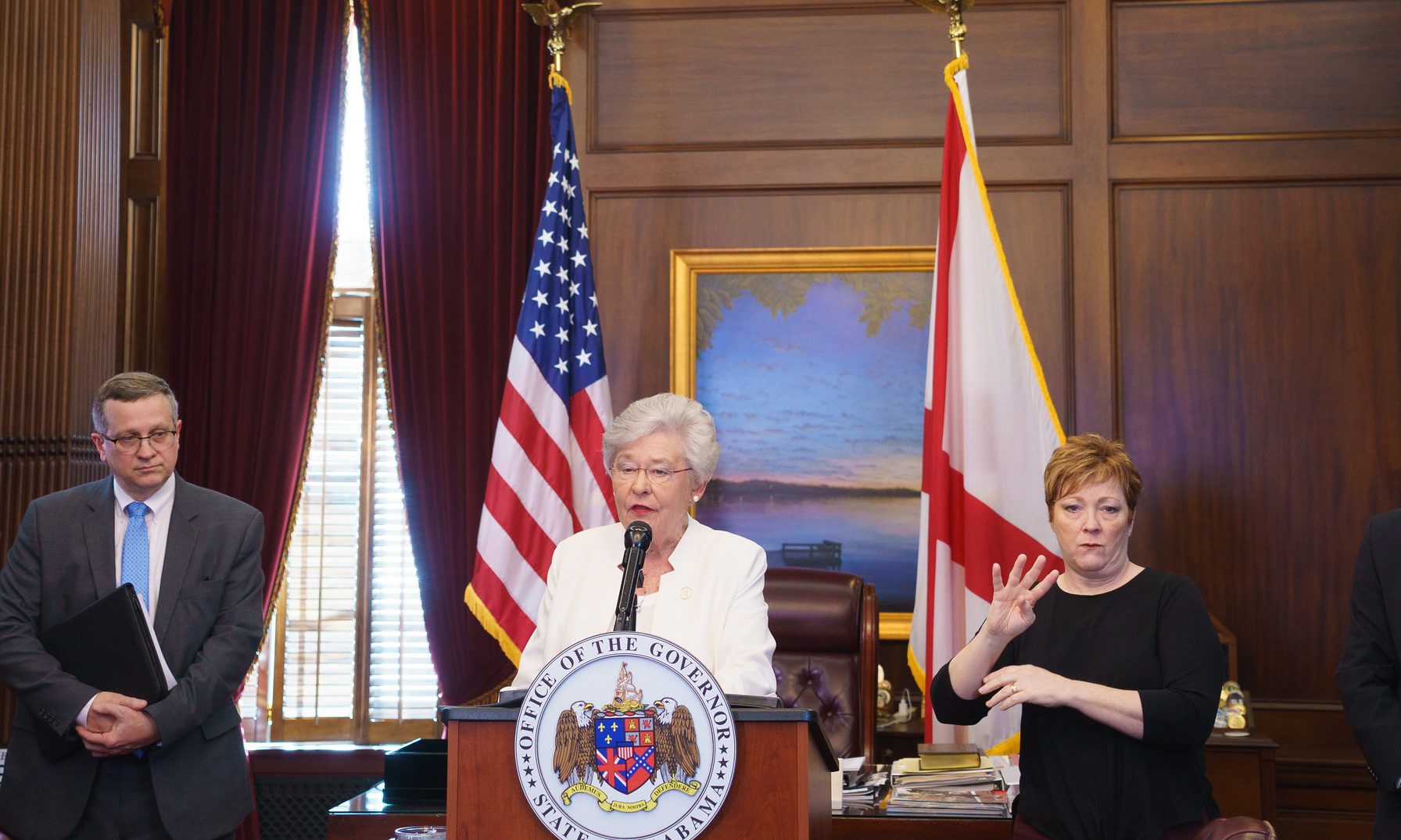 The number of positive novel coronavirus cases in Alabama rocketed past a thousand Wednesday, but the state still has no shelter-in-place order — and Gov. Kay Ivey's office says she is not ready to implement one.
"The governor remains committed to exploring all options and has not ruled anything out, but she hopes that we do not need to take this approach," Ivey's spokesperson said Wednesday.

By 6 p.m., there were 1,108 confirmed cases of the virus and at least 28 deaths statewide related to COVID-19. Cases grew by triple digits again after a brief lull in new cases Tuesday. But the infections are also widespread. Cases have been reported in 62 of the state's 67 counties — and not just in the more urban ones.
Only one city in the state, Birmingham, has issued a shelter-in-place order. The city is in Jefferson County, which, in coordination with the city, has taken a stricter approach to handling the coronavirus outbreak because it has the most cases in the state.
The cities of Montgomery and Tuscaloosa have also implemented curfews, but they have far fewer cases per capita than many other areas of the state. (No. 30 and 31 out of 67 counties in per capita cases.)
But some of the hardest-hit counties in the state are outside of Jefferson County, and the health departments in those counties do not have as much authority to issue their own directives as Jefferson County and Mobile County do. They're the only two health departments in the state that are independent with the legal authority to act autonomously from the state health department.
Cities and counties in some of the hardest-hit areas like Lee and Chambers counties have also not issued shelter-in-place orders by municipal ordinance as has been the case in Jefferson County.
Lee County and Chambers County in East Alabama have the highest infection rates in the state, and the highest per capita number of cases, yet the cities and counties there are following a statewide order that is less restrictive than the measures in place in Birmingham, Tuscaloosa or Montgomery.
Lee County has 83 cases, and Chambers County has 45. But per capita, Chambers County has 135 cases per 100,000. (For comparison, Jefferson County, where there are 302 cases, has only 46 cases per 100,000 people.) Chambers County also has the highest number of deaths per capita in the state, at 12 per 100,000 people.
The hospital that serves Lee, Chambers and the surrounding counties — East Alabama Medical Center — is currently treating 30 patients with a confirmed diagnosis of COVID-19. It has already discharged 16 other COVID-19 patients, and there are 12 more in the hospital with suspected cases of the virus.
While the hospital says it is currently stable in the number of ventilators and other equipment it has available, it is still asking for donations of some needed supplies like latex-free gloves and bleach wipes.

Aside from UAB in Birmingham, EAMC is currently treating the most COVID-19 patients, according to data APR collected over the past two days. As the state continues to avoid issuing a statewide stay-at-home or shelter-in-place order, East Alabama Medical Center is urging the residents in the area to act as if there has been an order issued.
"While there is not yet a mandate to shelter in place, EAMC encourages it as the best way to stop the spread of COVID-19," the hospital said. "Community leaders, city officials and the media have shared this important message, but there are still reports of groups gathering, children playing in neighborhood parks, dinner parties, bible studies and other events."
All of Alabama's neighboring states have issued shelter-in-place orders. Mississippi, Georgia, Florida and Louisiana have done so. The governors of Mississippi, Florida and Georgia all decided to issue orders today after balking at the idea for weeks.
Ivey has taken steps to curb the spread of the virus. She and the Alabama Department of Health issued an order on March 19 that closed the state's beaches and limited gatherings of 25 or more people. She's also closed schools for the remainder of the academic year.
On Friday, March 27, Ivey ordered closed a number of different types of businesses including athletic events, entertainment venues, non-essential retail shops and service establishments with close contact. The state has also tightened its prohibition on social gatherings by limiting non-work related gatherings of 10 people or more.
Ivey's order Friday is not that far off from a shelter-in-place order, but it lacks the force of telling the state's residents to stay home if at all possible. A number of businesses and manufacturing facilities are also allowed to keep operating, though they have been encouraged to abide by social-distancing guidelines as much as possible.
But Ivey has said she doesn't want to issue a shelter-in-place or stay-at-home order because she doesn't want to put more stress on the economy.
"You have to consider all the factors, such as the importance of keeping businesses and companies open and the economy going as much as possible," Ivey said on Friday.
Ivey's spokesperson Wednesday said the governor has taken appropriate action thus far.
"In consultation with the Coronavirus Task Force, the governor and the Alabama Department of Public Health have taken aggressive measures to combat COVID-19," her spokesperson, Gina Maiola, said. "The governor's priority is protecting the health, safety and well-being of all Alabamians, and their well-being also relies on being able to have a job and provide for themselves and their families. Many factors surround a statewide shelter-in-place, and Alabama is not at a place where we are ready to make this call."
Print this piece