Hooper says that Trump supporters are not racists
On Tuesday, Trump finance committee member and Alabama Republican Party Executive Committee member Perry O. Hooper Jr. wrote an opinion piece in which he countered a narrative he feels is coming from the main stream media and Democratic Presidential candidates charging that President Donald J. Trump (R) and millions of Trump supporters are racists.
"86 percent of Alabama Republican Primary voters support the President; this does not make them racist," Hooper said. "I love to hunt and own guns just like many Alabamians; this does not make us racists. Along with the vast majority of Alabamians I whole heartily support increased border security and building the wall; this does not make us white supremacists. Alabamians oppose the Green New Deal and Medicaid for all; that does not make us racists."
"Leftists don't only label the half of the country that supports the president "racist," they label all whites and America itself "racist,"" Hooper argued. "According to the left, whites are divided between those who admit they are racist and those who don't admit it. In an act of extreme craziness, Actress Rosanna Arquette took to Twitter to apologize to her followers for being "born white and privileged"; I am not talking Trump Derangement Syndrome with today's media. I'm talking about peddling absolutely outlandish crazy stories. These include claims that President Trump wants to exterminate Latinos and is honoring Hitler's birthday. Every conservative and most liberals know these are big lies. The great question is: Why do they do it?"
Hooper said the answer is, "They can't attack President Trump's policies."
Hooper said that the President was exonerated by the Mueller report, the American economy is in great shape, unemployment is low and "historically low for African-Americans and Latinos." Hooper praised Trump for standing up to China, and the relative peace in the Middle East. Hooper admits that healthcare is a problem, but that Republicans have been taking proactive steps to fix that.
"Conservative Radio host and commentator Dennis Prager has been asking two questions of thousands of Trump supporters at lectures and on his radio show. 1). Do you have more in common with, and are you personally more comfortable in the company of, a white leftist or a black conservative? 2). Would you rather have nine white leftists or nine black conservatives on the U.S. Supreme Court?" Hooper said. "Not once has a white Trump-supporting conservative said he or she would be more comfortable in the presence of a white leftist than a black conservative or would prefer an all-white liberal Supreme Court to an all-black conservative Supreme Court."
Hooper pointed as evidence that Republican primary voters are not racists to the recent Republican primary victory of a Black former legal counsel for Mitch McConnel (R-Kentucky), David Cameron, over a white Republican opponent.
"Don't forget African American Republican Senator Tim Scott has won a special election and a general election in South Carolina defeating several white candidates," Hooper stated. "Trump supporters voted for African-American conservatives. What is racists is white liberals telling African-Americans they must support Democrats because they know what's best for them as if they can't think for themselves."
Hooper has expressed interest in running for the open Second Congressional District, where incumbent Martha Roby, R-Montgomery, is not running for a sixth term. Hooper formerly represented Montgomery as a member of the Alabama House of Representatives and was Chair of the Trump Victory fund during the 2016 election. His father, Perry Hooper Sr., was the first Republican Chief Justice of the Alabama Supreme Court since Reconstruction.
The major party primaries will be on March 3.
Print this piece
Black people over-represented among COVID-19 patients, deaths, UAB doctor says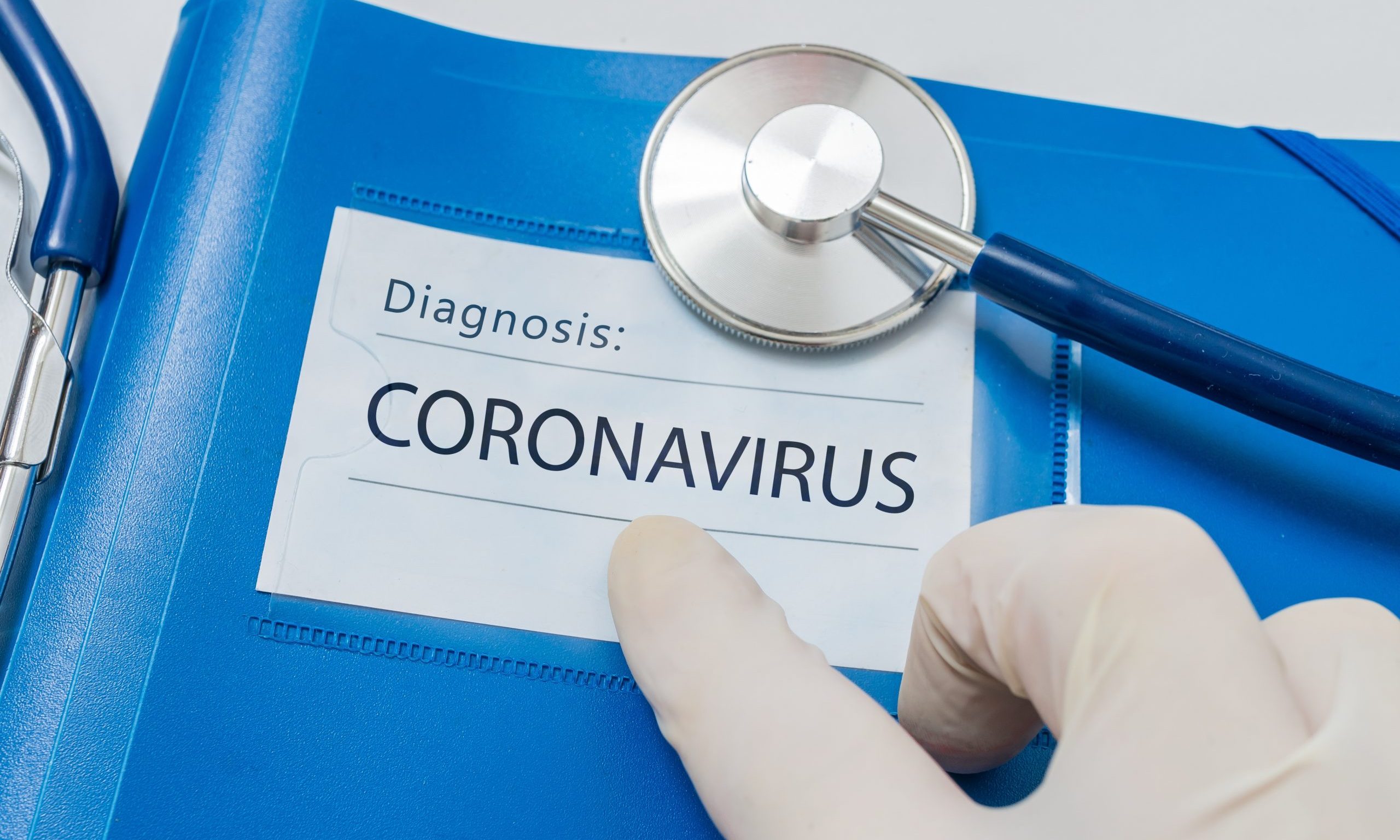 Contrary to rumors, black people aren't immune to the COVID-19 virus, and in some places in the U.S., black people are not only getting the deadly virus in larger numbers but are more likely to die from it, said a physician at University of Alabama at Birmingham.
Dr. Selwyn Vickers, Dean of UAB School of Medicine, was speaking during a Facebook live video on Saturday, the first in what's to be a series of discussions with faith leaders and physicians on the COVID-19 crisis, organized by UAB and the Housing Authority of the Birmingham District.
Vickers said in Milwaukee and Michigan, two places that, unlike most others in the U.S. currently, are keeping track of the racial makeup of COVID-19 patients, black people are overrepresented among the virus's patients.
"In Milwaukee, which is 26 percent African American, 50 percent of the COVID-19 cases happen to be African American," Vickers said.
What's even more troubling, Vickers said, is that even though whites and other races make up 50 percent of Milwaukee's  COVID-19 cases, black people make up 80 percent of the city's deaths from the virus.
"You can hypothesize that they may have some of these chronic illnesses. You could also worry that they just don't get access. They don't get to the hospital as early, and so it's probably multiple reasons," Vickers said.
In Michigan, where just 14 percent of the population is black, nearly 35 percent of the COVID-19 cases are among people, Vickers said.
Even more concerning, he said, is that even though only 14 percent of the population is black, 40 percent of the deaths are among black people.
While the Centers for Disease Control and Prevention does typically track detailed data during a viral outbreak, including the racial makeup of patients, the CDC is not currently releasing such data for COVID-19.
Five members of Congress wrote a letter to the U.S Department of Health and Human Services on March 27 urging the CDC to collect and report data on race among COVID-19 cases.
"The C.D.C. is currently failing to collect and publicly report on the racial and ethnic demographic information of patients tested for and affected by Covid-19. Our concerns echo those from some physicians: that decisions to test individuals for the novel coronavirus may be 'more vulnerable to the implicit biases that every patient and medical professional carry around with them,' potentially causing 'black communities and other underserved groups … [to] disproportionately mis[s] out on getting tested for Covid-19," the letter reads.
Vickers also dispelled a rumor that kids can't get COVID-19.
"Kids can get it, and young people have died from it," Landers said, adding that a young person was treated at UAB for COVID-19. "Kids probably more often are carriers. They don't often get very sick, but they carry the virus, and they can spread it."
What makes COVID-19 so difficult to treat, compared to the regular seasonal flu, VIckers said, is that "there is no therapy we have right now." There are clinical trials in the works, and some drugs are being used, but it's not yet clear how well they're working.
And unlike the regular seasonal flu, COVID-19 is much, much deadlier because it attacks the lower respiratory system, Vickers said. Patients with the novel coronavirus are more likely to be placed on ventilators.
"We have about 60 patients in the hospital who have the diagnosis of coronavirus. If we had in this season 100 patients with the flu in the hospital maybe five or 10 might be on a breathing machine," Vickers said.
With the 60 patients UAB may have at any given time, nearly half of them are on a breathing machine, he said.
"So consequently now, there are a number of deaths, well over 60,000 deaths, in the world. There are 8,000 deaths in America and those numbers will continually climb," Vickers said.
The best way to prevent yourself from getting COVID-19 and form helping spread it to others, is to keep at least six feet of distance from others, Vickers said, and suggested limiting interaction with others to groups of less than five.
"Keeping a distance, covering your mouth and nose with the mask, and trying to make sure every time you touch something clean your hands, Vickers said.
Print this piece