Byrne says that he respects Israel's decision to bar Congresswomen Omar and Tlaib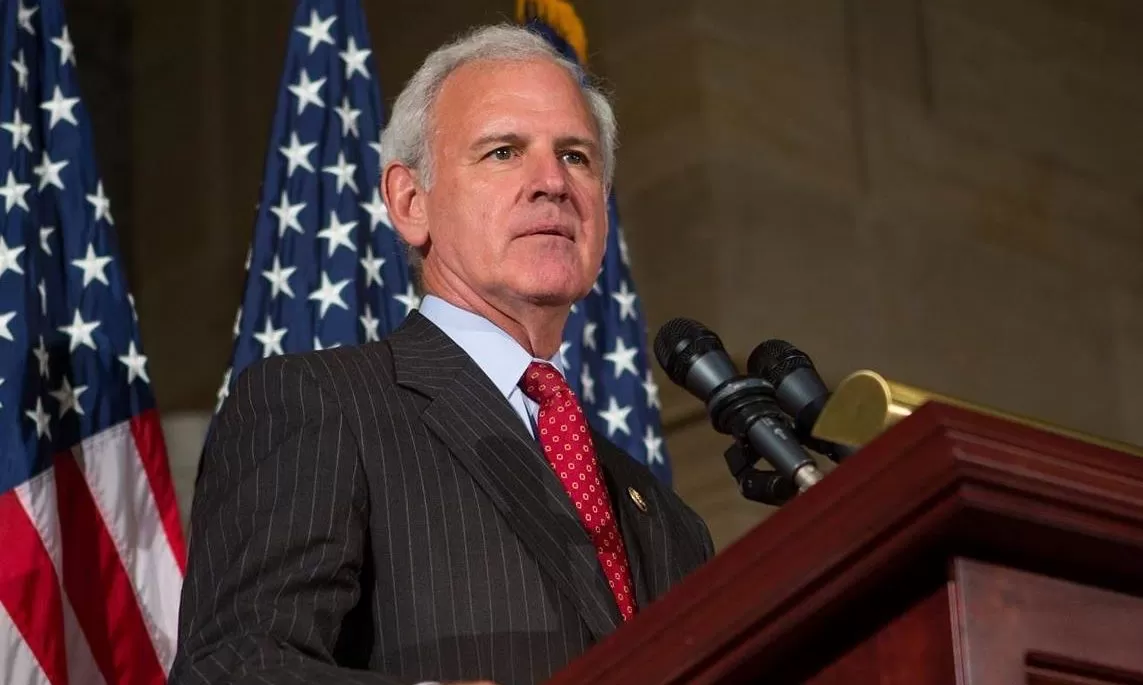 Congressman Bradley Byrne, R-Alabama, responded to the recent news that Israel had barred entry into their country by Democratic Congresswomen Ilhan Omar and Rashida Tlaib.
Byrne told the Alabama Political Reporter that he absolutely respects Israel's decision about barring Omar and Tlaib from entering their country.
"America has no better friend than Israel," Byrne said. As a nation and as a people, we should always stand up against anti-Semitism, and I respect Israel's decision. I will always fight to protect our nation's special bond with Israel, no matter what the 'Socialist Squad' says or does. But now we have seen that this was all a political stunt to begin with. "The Squad" didn't actually care anything about visiting Israel. They just wanted to score political points to please the radical left. It's just sad."
Israeli Prime Minister Benjamin Netanyahu said that Tlaib and Omar were not interested in meeting with the Israeli government but were instead meeting with Palestinian radicals who support an international boycott of the country.
Tlaib is the child of Palestinian immigrants and has family in Israel, including a Palestinian grandmother who lives in the West Bank that she has never seen. A tearful Tlaib complained that Israel was preventing her from seeing her grandmother.
Tlaib's congressional district is in Michigan.
For humanitarian reasons, the Israeli government reversed their position on Friday and said that Tlaib would be allowed to visit her grandmother and other family members if she does not speak in favor of the boycott of Israel while she is there in the country.
Tlaib rejected that offer saying that Israel's conditions were "oppressive"
"Silencing me and treating me like a criminal is not what [my grandmother] wants for me," Tlaib wrote to her many fans on Twitter. "It would kill a piece of me. I have decided that visiting my grandmother under these oppressive conditions stands against everything I believe in — fighting against racism, oppression and injustice."
Her refusal to accept the Israeli terms, has led to many accusing Tlaib of only doing this for political purposes and to draw attention to the Israel boycott movement. The pair could have traveled to Israel with other members of Congress last week on the AIPAC sponsored trip. The pair have criticized other members of Congress for going on the AIPAC sponsored trips to Israel.
Omar is an immigrant from Somalia, turned naturalized American citizen. Her congressional district is in Minnesota.
Omar and Tlaib, both were first elected in 2018, are the first Muslim women elected to the U.S. Congress.
Congressman Bradley Byrne is a candidate for the Republican nomination for the U.S. Senate seat currently held by Doug Jones.
Former Auburn football coach Tommy Tuberville, State Representative Arnold Mooney, businessman Stanley Adair, Secretary of State John H. Merrill, and former Chief Justice Roy Moore are also running for the Republican nomination in the March 3 primary.
Print this piece
Byrne: People of Alabama "do not want the coronavirus brought here"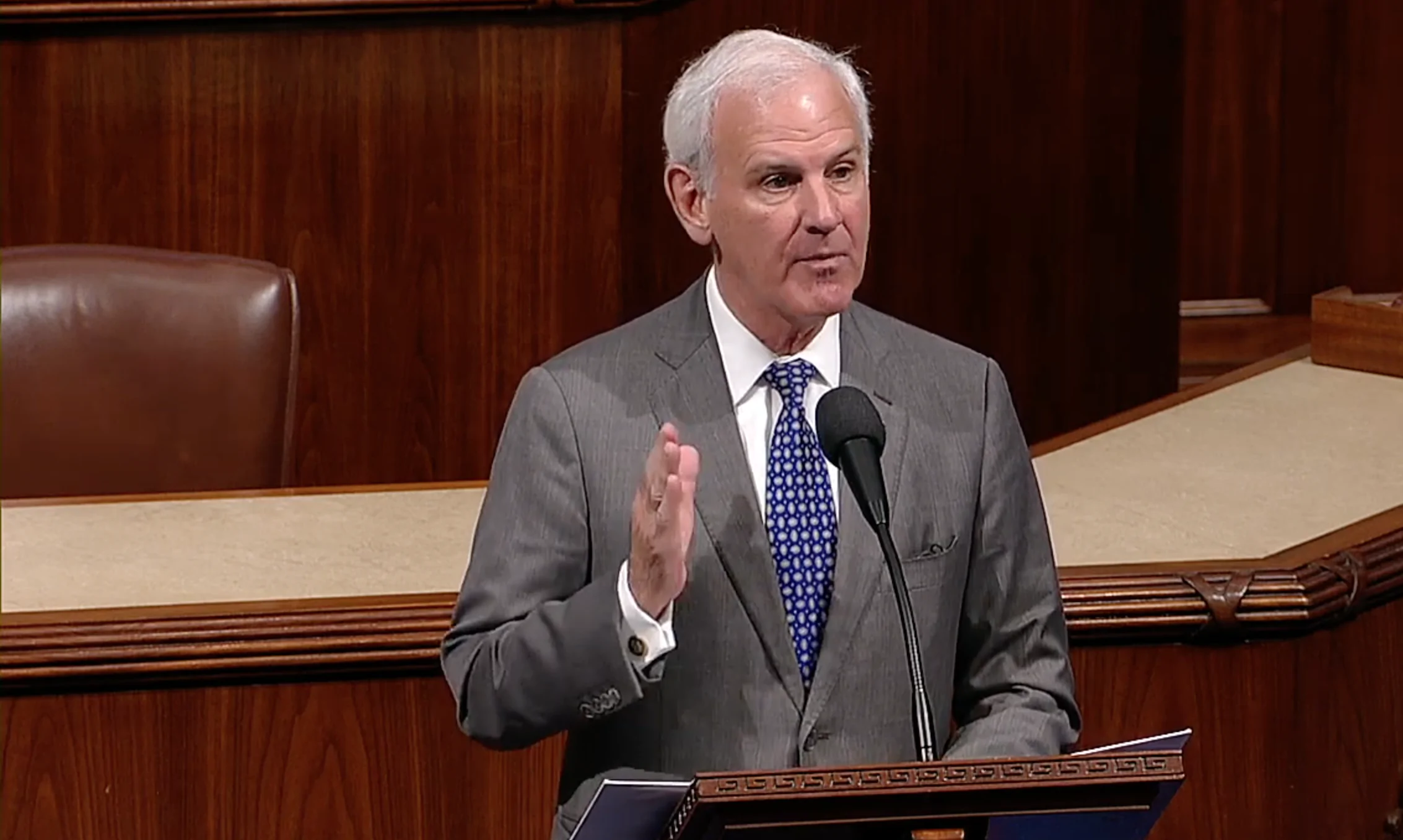 Sunday, Senate candidate Congressman Bradley Byrne, R-Montrose, expressed his opposition to a federal government plant to relocated coronavirus infected people in Anniston.
"The people of Alabama DO NOT want the coronavirus brought here," Congressman Byrne said. "I'm fighting to bring this to a full stop. Leave these people in the place they came to, don't spread them around the US, and keep them OUT of Alabama. The risk is much too high."
Alabama Governor Kay Ivey (R) also expressed concerns about the federal plan to relocate coronavirus exposed passengers to Anniston. Coronavirus infected persons could be in Alabama as early as Wednesday.
"Late Friday night, the U.S. Department of Health and Human Services (HHS) informed me about their proposal to transport Americans who have tested positive with the Coronavirus (COVID-19) from the Diamond Princess cruise ship to a FEMA Center for Domestic Preparedness (CDP) in Anniston," Ivey said. "Sensing the urgency, I quickly informed the offices of Senators Richard Shelby and Doug Jones and Congressman Mike Rogers, as well as Dr. Scott Harris with the Alabama Department of Public Health."
"On Saturday, it appears that a press release from HHS was inadvertently, and perhaps prematurely, sent notifying the State of Alabama that these individuals were scheduled to begin transporting to Alabama as early as Wednesday," Ivey continued.
"Obviously concerned, there were a number of conversations between HHS, the White House, my staff and me, as well as two rounds of conference calls including the senior staff of the Congressional Delegation to try to clarify HHS' intent and reasoning for selecting Alabama," Ivey continued. "On one of the calls, they informed us that the CDP in Anniston is only being considered as a "back-up" plan, in case they run out of alternative locations. They assured us on both calls that no decision had been made to send anyone to Anniston."
"I made it abundantly clear that while the State of Alabama wants to work closely with the Trump Administration to assist fellow Americans who may have tested positive for the Coronavirus, there were some grave concerns about why the site in Anniston was chosen and how, logistically, this would play out in the event this back-up site were to be eventually activated," Ivey said in a statement to the media. "First and foremost, my priority is to protect the people of Alabama. While locating these folks in Alabama is currently a backup plan, this is a serious issue and we need to be fully aware of the facts regarding the potential of housing them in Anniston.
"I am grateful to Senator Shelby and his team for coordinating today's effort to send officials from HHS to Alabama to provide further clarity to this situation," Ivey said. "I also appreciate Congressman Rogers for speaking with the President and informing him of the concern of the people of Alabama. Through these coordinated efforts, we will begin a process that will be transparent, and hopefully find a solution of which we are united and comfortable with."
Congressman Rogers expressed his concerns about the coronavirus infected persons being housed in the Third Congressional District.
"Earlier this evening, I spoke with President Trump," Rogers said in a statement on Saturday. He agreed with me that the decision by the Department of Health and Human Services to house those Americans exposed to Coronavirus at the Center for Domestic Preparedness in Anniston is the wrong decision. President Trump had no advanced notice and these individuals were brought to the continental United States without his consent. I will continue to work with President Trump and HHS to find the best facilities that meet the needs for those Americans that have been exposed to this dangerous virus. The CDP is not that place."
Byrne shared Rogers comments and added, "We've been tracking the issue and I'm glad to stand with Rep. Rogers and President Trump as we work to stop this ill advised plan."
Coronaviruses are extremely common throughout the animal kingdom and are one of the causes of the "common cold." This is novel (new) strain of the virus, that appears to have come from bats. Researchers are calling this disease COVID-19, short for "coronavirus disease 2019."
As of Sunday morning, there have been 78,966 diagnosed cases of COVID-19. 53,079 of these are still active. 23,418 people have recovered from their illness and been discharged. 2,469 have died. Most of these are in China, where the plague originated; but at this point the disease has spread to 32 countries.
Print this piece