Ainsworth opposes Mobile River toll bridge plan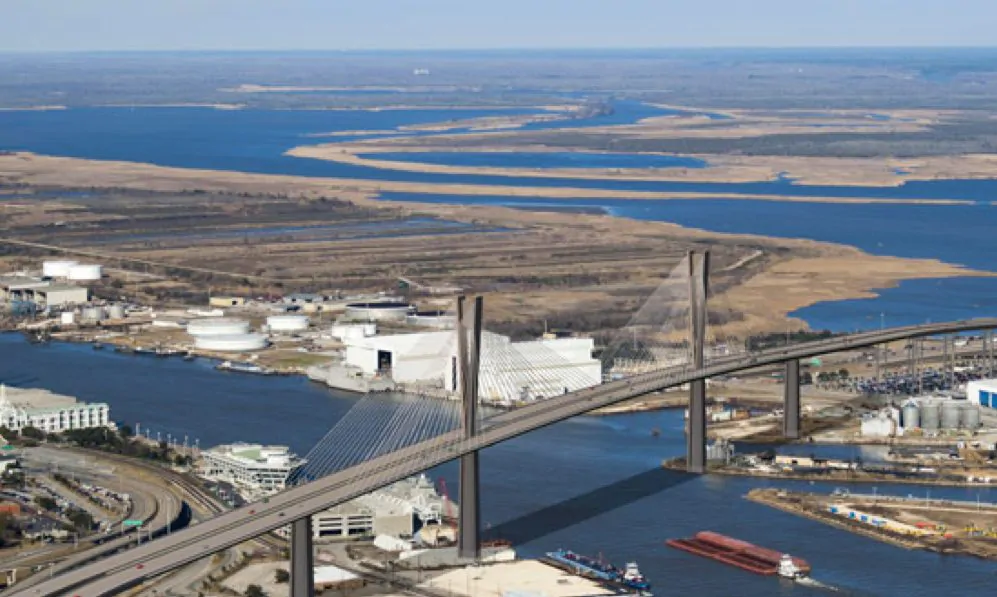 Alabama Lt. Gov. Will Ainsworth became the latest Alabama elected official to announce his opposition to a controversial new Alabama Department of Transportation plan to build a bridge over the Mobile River and pay for it by tolling motorists who use I-10 for the next 55 years.
"A state that built the rockets that sent men to the moon should be able to find a way to build a bridge without extorting the citizens it seeks to serve," Ainsworth said in a videotaped statement he posted to social media.
Ainsworth has a seat on the nine-member Alabama Toll Road and Bridge Authority that has to approve the project. He said that if the plan comes before the board "I will proudly be casting a no vote and standing with the hardworking families of Baldwin and Mobile Counties."
Toll bridge opponents have been writing and emailing the nine members of the toll authority, including Ainsworth urging them to be no votes on the plan.
Ainsworth says that the plan "quite frankly violates every conservative belief and principle that I hold."
The lieutenant governor said that he can not support a plan that makes a working family in Baldwin and Mobile Counties spend $2,200 a year that could be used on food or other necessities of life just to get back and forth to work.
Ainsworth said that tolling the existing Wallace Tunnel that has already been fully paid for makes an already outrageous plan completely unacceptable.
Ainsworth joins other state constitutional officers, Alabama Secretary of State John H. Merrill and State Auditor Jim Zeigler, in opposing the ALDOT proposal to turn I-10 into a toll road to improve travel speed and reduce traffic congestion.
ALDOT's plan is to form a public private partnership (P3) with a multi-national conglomerate in order to build an I-10 bridge over the Mobile River. The bridge will have 210 feet of vertical clearance so all manner of oceangoing traffic, including the new bigger cruise ships, can easily pass underneath en route upriver to the Alabama State Docks. The bridge and replacement of the existing Bayway is projected to cost a staggering $2.1 billion. ALDOT claims the Bayway needs to be replaced with a new taller eight-lane roadway.
The private corporate partners would get their money back, as well as profits, by tolling both the bridge and the existing Wallace tunnels for the next 55 years to pay for the project. Frequent travelers between Mobile and Baldwin counties would be able to purchase unlimited toll bridge access for just $90 a month. An annual membership would cost $1,080 per car. For a family with two cars, unlimited use of the toll bridge would cost $2,160 a year. Other travelers on I-10 would receive a bill in the mail for $6 for every time they crossed the bridge of used the tunnel and Bayway. There will be higher tolls for large trucks and for vehicles towing a trailer, and there likely will be an administrative fee applied. Motorists who do not pay their toll bills would lose ability to purchase vehicle tag renewals.
The bridge is in a federal Opportunity Zone, so the international investors bidding on the plan could potentially receive $hundreds of millions of tax breaks from federal, state, and local taxes.
While I-10 users would be tolled, under the ALDOT plan, the Mobile Causeway, the Cochran-Africatown bridge and the Bankhead Tunnel would continue to allow free travel in and out of Mobile for motorists who are unable or unwilling to pay the expensive tolls.
Recent polling of Mobile and Baldwin Counties show that 77 percent of the people in the area also opposing building the bridge, if it is going to be tolled.
Zeigler has been leading the grassroots opposition movement to the project. 51,908 people have joined his Facebook group opposing the toll bridge plan.
Congressman Bradley Byrne (R-Montrose) has asked Governor Kay Ivey to pause the plan so that the state can explore other options. U.S. Senator Doug Jones (D) similarly has announced his opposition to ALDOT's plan.
Many toll bridge opponents have said that until the state can afford to pay for the bridge no bridge should be built. Ivey has said that the cost of not building the bridge and accepting traffic congestion in and out of Mobile going forward is unacceptable.
"I am sensitive to those legitimate concerns of what a toll would do to working families, lower and middle-class citizens, small businesses, students and the elderly," Ivey recently wrote. "However, there are also countless individuals who would like the option of choosing a safer, less congested route across the Mobile River and Bay – even if it means that route will come with a toll. Keep in mind, there will always be 'toll-free' options for anyone who wants or needs to cross Mobile Bay for free. To those who say the bridge can be built without a toll, I simply ask you to show us how."
The Mayors of both Spanish Fort and Fairhope are opposing the plan to toll the bridge.
There is a meeting of the Mobile Metropolitan Planning Organization on Wednesday. The Mobile MPO is scheduled to vote on its transportation improvements priority (TIP) list for 2020 to 2023. Delisting the bridge as a local transportation improvement priority would effectively kill the bridge because federal law prevents the federal government from providing any funding to projects not requested by local regional planners. Toll bridge opponents are calling on members of the Mobile MPO to vote to reject the toll bridge. Bridge opponents are similarly asking the same thing of the Eastern Shore Metropolitan Planning Organization, where the Baldwin County Mayors opposed to the project have seats on the board. That group meets on August 28 and could consider the measure then.
There will be a public meeting of the nine-member Toll Bridge and Road Authority on October 7 to discuss the project and whether or not to move forward on awarding the P3 contract.
Ainsworth's defection means that there is at least one no vote. Pressure is being put on the other members of the Toll Authority, including Senate Pro Tem Del Marsh (R-Anniston) and State Representative Steve Clouse (R-Ozark), to also vote no. ALDOT director John Cooper has been an outspoken proponent of the toll bridge plan so is almost certainly a yes vote if this project gets that far.
(Original reporting by the Alabama Media Group contributed to the report.)
Print this piece
Gov. Kay Ivey orders Alabama to stay at home as cases near 1,500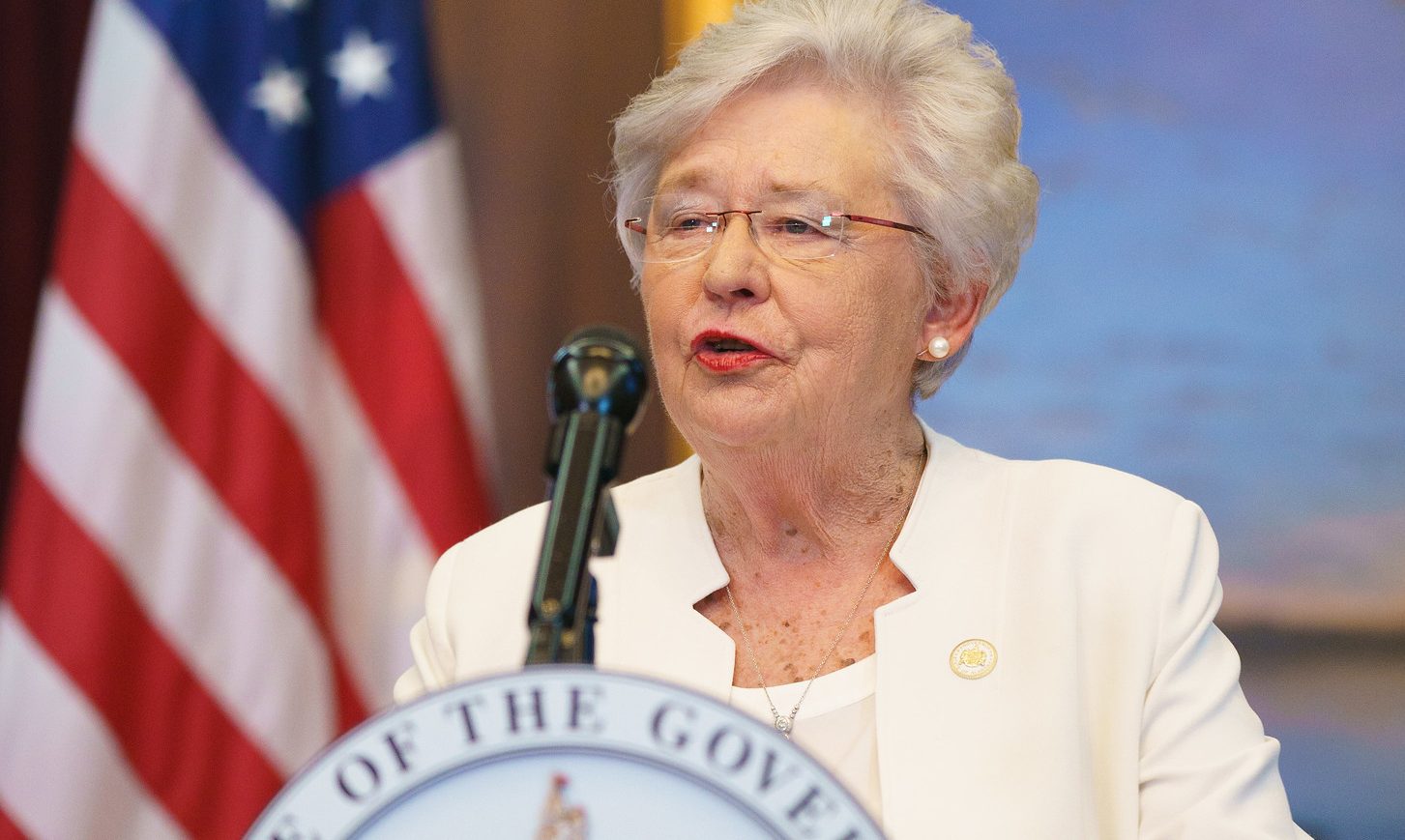 Alabama Gov. Kay Ivey is issuing a stay-at-home order, reversing course after two weeks of saying the state didn't need one.
"I can't say this any more clearly," Ivey said. "COVID-19 is an imminent threat to our way of life. And you need to understand that we have passed urging people to stay at home. It is now the law."
Before Friday, Ivey has said she did not believe the situation in Alabama warranted such a restrictive order.
"Late yesterday afternoon, it became obvious that more needs to be done," Ivey said Friday at a press conference.
The governor said as recently as Thursday during a Twitter town hall that she wanted to balance public health and the economy, adding that the state is different from other states facing large outbreaks of the novel coronavirus.
"We have seen other states in the country doing that as well as other countries," Ivey said last week. "However, y'all, we are not California. We are not New York. We are not even Louisiana."
But by Friday morning — as cases of COVID-19 in Alabama surpassed 1,400 and the governors of all of Alabama's neighboring states announced stay-at-home orders — Ivey decided to issue one, too.
"I am convinced that our previous efforts to limit social interaction and reduce the chances of spreading this virus have not been enough," Ivey said. "And that's why we are taking this more drastic step."
The new rules will go into effect on Saturday, April 4, at 5 p.m. and will expire on Tuesday, April 30, 2020, at 5 p.m. (You can view the full order at the bottom of this page.)
Ivey said Friday that the state must take this "deadly seriously."
"If you're eager for a fall football season coming up, what we're doing today gives us a better chance of being able to do that as well," she said.
The decision also comes after White House adviser Dr. Anthony Fauci and the U.S. surgeon general said the White House's COVID-19 guidance amounts to a recommendation for a nationwide stay-at-home order.
Ivey's new order will require Alabamians to stay at home as much as possible — except for essential outings like grocery shopping and getting medical care.
"No one is immune from this. It's not even safe to go to our places of worship and congregate as we are so used to doing at this holy time of the year," Ivey said.

Essential outings will include work at critical jobs, solitary exercise outdoors, buying food, going to the grocery store or getting health care or medicine. Those will still be allowed.
Attorney General Steve Marshall said Friday that the stay-at-home order will have the force of law and will be enforced as such. Criminal prosecution of those who do not comply is possible, but he said he hopes people will voluntarily comply.
"This is a time when we should be working together to get through an extremely difficult time," Marshall said.
Last week, Ivey ordered closed until April 17 numerous types of businesses including athletic events, entertainment venues, non-essential retail shops and service establishments with close contact.
But she did not go as far as ordering residents to stay home.
In other ways, Ivey moved more quickly than neighboring governors. She closed the state's beaches on March 19, before other states like Florida. She also ordered restaurants to limit service to take-out and delivery.
By last Friday, the state prohibited gatherings of 10 or more people and any gathering in which a six-foot distance could not be maintained between persons, but the order did not apply to work-related gatherings.
The governor and the state superintendent of education also closed schools for the remainder of the school year.
Ivey, unlike the governor in Mississippi, did not try to overrule cities and counties who issued curfews and stay-at-home orders. She said she supported them.
Before Ivey closed restaurants and some non-essential businesses last week, Jefferson County didn't wait on state leaders. Health officers in Jefferson County — where the number of cases is high — issued more restrictive measures meant to keep residents safe during the pandemic.
Jefferson and Mobile Counties, however, are the only in the state to have independent health departments, with legal authority to act autonomously from the state health department.
The new order comes as dire modeling from the University of Washington's Institute for Health Metrics and Evaluation estimate that Alabama could reach its peak of the outbreak by April 17 and it could be one of the worst-affected states.
At the height of the outbreak, the modeling suggests Alabama could see 303 COVID-19 deaths per day for a total of 5,500 deaths by August — much higher than most states. Alabama may also face a hospital bed and ventilator shortage by mid-April, the IHME projections estimate.
The model, which changes often based on the number of deaths reported per day, shows that Alabama could, at the height of its outbreak, see more deaths per day than Florida, Illinois or Texas.
Florida and Texas have more than twenty times the population of Alabama.
Some have suggested the IHME modeling, which has been cited by President Donald Trump and his coronavirus task force, are actually too optimistic.
Others say they are, for states like Alabama, worst-case scenarios. Different states have more data available for the model to work off. In Alabama, the outbreak is younger and fewer data points are available. FiveThirtyEight has explained why building models to predict pandemics is so difficult.
But experts at the University of Alabama Birmingham, including the director of the division of infectious diseases, Dr. Jeanne Marrazzo, have said the IHME modeling may be the worst-case scenario, but it is instructive.
Marrazzo is on the governor's coronavirus task force. She's warned that the state could be facing supply shortages and dire decisions if the outbreak is not contained. "This is not a hypothetical," she said Thursday.
In the last two days, the model's death projections for Alabama have been revised downward from more than 7,000 total deaths to 5,000. The models are live and will likely change again. For Alabama in particular, there is a lot of uncertainty in the model.
"I don't know that the actual numbers are going to be correct or not," State Health Officer Scott Harris said Friday. "I mean, they might be, and we're doing our best to prepare for that."
The light red area indicates uncertainty in the model.
But Alabama, like most southern states, is particularly susceptible to the virus because a high number of the state's residents have underlying health conditions that make them more vulnerable to severe illness and death.
So far, about one in 10 deaths in the United States from COVID-19 has occurred in Louisiana, Mississippi, Alabama and Georgia, according to data assembled by the COVID Tracking Project.
During a town hall with Sen. Doug Jones Thursday, Marrazzo suggested the state may need a stay-at-home order to send a clear message. Jones also called on Ivey to issue such an order.
"The reason I would like to see one is because it sends a strong message to the people of Alabama of how significant it is to use the social distancing, to use whatever means necessary to stop the spread of this virus," Jones said Thursday.
As of Friday afternoon, Alabama had nearly 1,500 positive cases and 38 reported deaths.
Alabama Stay-At-Home Order by Chip Brownlee on Scribd
Print this piece