Freshman lawmaker bushwhacks governor, walks back his I-10 bridge stance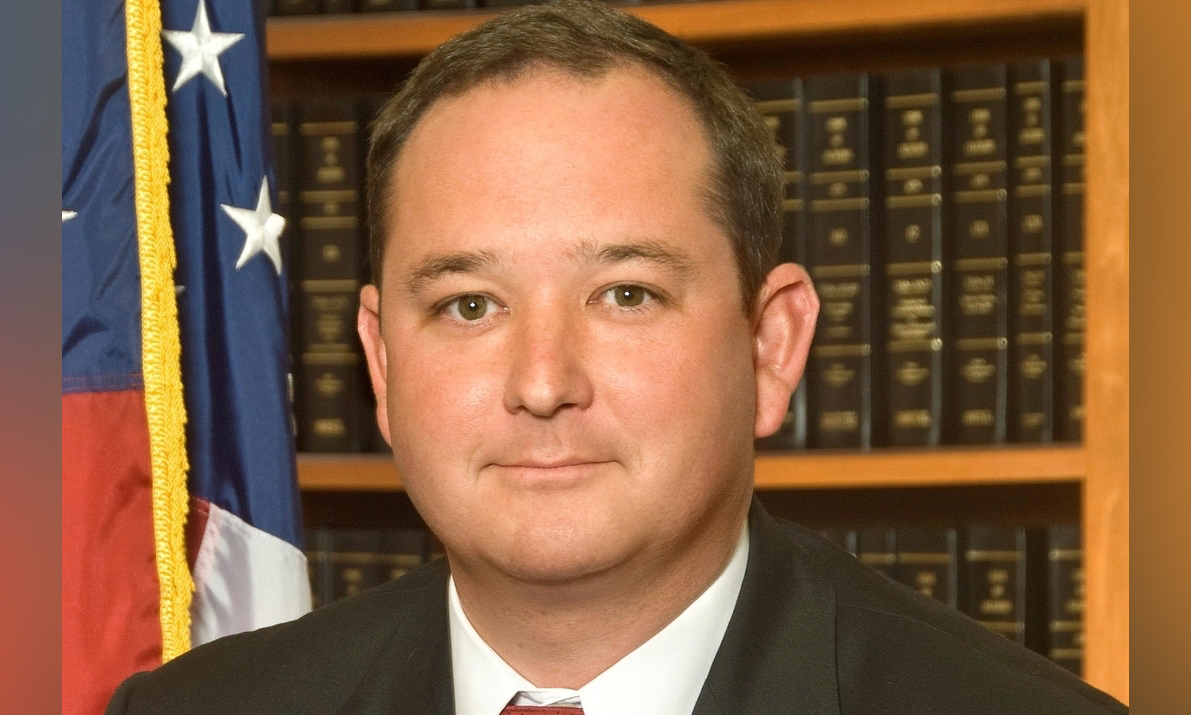 Freshman State Sen. Chris Elliott, R-Fairhope, last week took to the Mobile radio airwaves to stab Gov. Kay Ivey in the back, reveal the contents of a private meeting and walk back his former position on the I-10 Mobile Bay Bridge.
While holding the office of Baldwin County Commissioner, Elliott was fully aware of the potential cost of the bridge, the tolling mechanism to pay for it and the lack of funding coming from the federal government.
He was for ALDOT's plan for the bridge before he was against it.
Elliott has been on board with the project since its early planning stages, however, he failed to mention any of his previous positions when he appeared on FM Talk 106.5's "Mobile Mornings" with host Sean Sullivan.
"I think it all goes back to the cost of the project," Elliott said as reported by Jeff Poor for Yellowhammer News. "The cost of the project drives the need for tolling. The cost of the project drives the need for a very long timeframe on the tolling. So that's where in my mind we need to start – is we need to go back to some of the design input that were made early on in this process and take a step back and look and say, 'Do we need this bridge to be this tall?' for instance."
Elliott was part of toll discussion and had input into how the bridge would be configured.
During the interview Elliott took the occasion to reveal the contents of a private meeting the South Alabama delegation had with Ivey during the BCA conference at Point Clear.
"We met with Gov. Ivey last week in Point Clear," he said. "She had the Mobile and Baldwin County delegations in. And she read from a sheet of paper and proclaimed that we needed a 215-foot bridge for post-Panamax vessels to go under."
Elliott said the governor was wrong about why the bridge needed to be so high.
The state contends the new Mobile River Bridge will have more than 215 feet of vertical clearance to carry I-10 across the Mobile Channel, permitting all types of maritime traffic in the Port of Mobile.
The Federal Highway Administration regulations state that the Bayway needs to be raised above the 100-year storm surge level.
Elliott says the only reason to have 215 feet of vertical clearance is to allow for cruise ships.
Astonishingly, the freshman lawmaker seemed to take delight in emphasizing that the governor read her remarks rather than speaking off the cuff during the closed-door meeting with lawmakers.
As a general rule, private meetings with any governor are off the record and only for internal discussion. That Elliott divulged Ivey's conversation would suggest he doesn't respect that time-honored tradition.
In Montgomery, as in all politics, information is power, but to betray Ivey's confidence doesn't speak well for a man who took office only a year ago.
Before being elected a state senator from District 32, Elliott served on the Baldwin County Commission. As part of that body, he was involved in the planning for the I-10 toll bridge including the discussion to toll the bridge.
"We are looking at a way to make sure that that 60 percent of the traffic that is not from Mobile and Baldwin County is helping pay for a portion of this bridge through a tolling option as well, Elliott said according two Al.com. "I think that will be much more palatable for our taxpayers."
Elliott was also part of the delegation that traveled to Washington D.C. in 2018, to discuss a federal-state match for the proposed bridge construction.
According to a report by Fox10, Elliott knew that the federal match would be much less than for previous projects and supported a toll to make up the difference.
'"It used to be an 80/20 federal to state match, and now we have almost reversed that to be a 20/80," Elliott said. "The local money in the 80 percent split would come from bonds, some state money, private investor money, and tolls."
He also said that he wanted to reconfigure the toll authority board by cutting into Gov. Ivey's two at-large appointments.
In a not so veiled threat, Elliott is looking to curtail Ivey's influence on the board.
"You're probably going to see legislation this year that changes that," Elliott said on Mobile Mornings. "There are certain things the legislature can do and certain things the legislature can't do. But what you are going to see out of the Mobile and Baldwin County delegations is probably a dozen pieces of legislation that tries to address some of the failings that we're seeing right now."
Elliott takes issue with Ivey's appointment of her chief of staff, Jo Bonner, and her deputy chief of staff, Liz Filmore.
Bonner is the former U.S. Representative for Alabama's 1st congressional district from 2003 to 2013, and he has been involved with Mobile area issues long before Elliott dreamed of being a public official. Bonner has served the people of South Alabama for decades as congressman and chief of staff to legendary lawmaker Sonny Callahan who served the area from 1985 to 2003.
As one coastal representative speaking on background about his colleague, Elliott said, "Chris has found a set of brass balls, he just doesn't realize they belong to Kay Ivey."
Like other coastal lawmakers and public figures, Elliott is flip-flopping on his previously held positions due to pressure from anti-toll forces.
Despite having insider knowledge of the scope of the project and agreeing to the need for a toll, Elliott is now looking to claw his way back from his previous stances while throwing the state's popular governor under the bridge.
Correction: An earlier version of this story misidentified Elliott's bill as enabling toll legislation. His bill was part of a series of measures that dealt with tolling and tax breaks on construction. Elliot's bill made construction cost for the bridge tax-exempt, lowering the cost of construction.
Brooks to vote no on Democratic infrastructure bill
Congressman Mo Brooks, R-Alabama, said he will vote no this week on a Democratic infrastructure bill in the House, which he said was "socialism" cloaked in an infrastructure bill.
"Nancy Pelosi & her Socialist comrades are hellbent on destroying America," Brooks claimed. "They won't stop spending until America is bankrupt. They covet economic disaster so they can rebuild a Socialist America under the guise of providing economic relief. In this instance, Socialism comes cloaked as an infrastructure bill."
Brooks cited as examples of excessive spending $29.3 billion in grants and subsidies to Amtrak's intercity passenger rail service, $500 million a year to pay ports to replace their cargo handling equipment, hundreds of billions for public housing and "shifting funding from roads, streets, bridges and highways badly needed by red states like Alabama to subsidies of blue state inner-city mass transit programs."
HR2, the Invest in America Act, is sponsored by Congressman Peter DeFazio of Oregon.
"The Socialists' latest attempt to bankrupt America is a 2,300+ page bill, drafted behind closed doors by a select few, introduced just last week, that increases America's debt and deficits by $1.5 trillion!" Brooks claimed. "That's $1.5 trillion America doesn't have, has to borrow to get, and cannot afford to pay back. America's national debt blew through $23 trillion in November, $24 trillion in April, $25 trillion in May, and $26 trillion in June."
"In April, the Congressional Budget Office ("CBO") estimated a fiscal year 2020 $3.7 trillion deficit — without including this $1.5 trillion monstrosity," Brooks said. "Both the CBO and America's Comptroller General Gene Dodaro regularly describe America's financial state as 'unsustainable,' accounting language for insolvency and bankruptcy."
"Incredible as it may seem, even without this $1.5 trillion monstrosity, the federal government is on a course to spend roughly $50,000 per American household this year!" Brooks said. "Of course, that spending must first be taken from taxpayers in the form of higher taxes or greater debt. History proves you can't spend and borrow your way to prosperity. America is no exception."
"Socialist Democrats call HR2 an infrastructure bill," Brooks said. "The fact is, the bill contains more that would impede infrastructure projects than spur them. The bill is chock-full of new top-down, one size fits all Washington mandates and bureaucratic hurdles."
Both President Donald Trump and congressional Democrats have been urging Congress to pass an infrastructure bill, but the two sides have been unable to agree on just what should be in the infrastructure bill. Republicans like Brooks have expressed concerns over growing the national debt on an infrastructure building spree paid for with growing budget deficits.
Brooks is serving in his fifth term representing Alabama's 5th Congressional District.