Ivey announces grants to encourage Alabamians to obey state highway safety laws
Tuesday, Alabama Governor Kay Ivey (R) announced $3.3 million in grants are being awarded to Auburn University, The University of Alabama and the Alabama Department of Public Health. Funds from the grants will go towards a media campaign to encourage drivers to obey state safety laws and avoid risky behavior to make Alabama highways safer.
Using data compiled by the University of Alabama's Center for Advanced Public Safety (CAPS) and the state Department of Public Health, Auburn University's Media Production Group will develop the media campaign. The Alabama Department of Public Health will also conduct a safety campaign geared toward properly securing children in child safety seats.
"No matter your allegiance, having these two flagship universities team up with Public Health creates a winning situation for everyone on our roadways," Gov. Ivey said. "I am pleased to provide these funds to support these important programs that complement the work our law enforcement officers perform each day to increase safety on Alabama's roads."
The University of Alabama's CAPS, which was awarded about $1.9 million in grant funds, which will be used to continue to develop programs and compile data on crashes, seatbelt use and other statistical information that help the Alabama Law Enforcement Agency (ALEA) and other agencies pinpoint "hot spots" where crashes often occur, leading to stepped up patrols and checkpoints in those areas.
Auburn University was awarded a total of $1.1 million for media campaigns to warn motorists of the dangers of driving while texting and/or impaired and not wearing seatbelts. Much of the campaigns will occur around holidays and heavy traffic periods and will coincide with nationwide traffic-safety campaigns like "Click It or Ticket" and "Drive Sober or Get Pulled Over".
The Alabama Department of Public Health received a $60,000 grant to maintain a database involving the types of injuries suffered by people involved in automobile crashes and their health statuses. The federally required information will be added to a nationwide database. Ivey also announced a $200,000 grant to ADPH so the department can provide a 3-day training course for child-safety-seat certification enabling the department to conduct programs throughout the state to teach motorists the proper techniques for installing child safety seats and fastening children in the seats.
The Alabama Department of Economic and Community Affairs (ADECA) is administering the grants from funds made available through the National Highway Traffic Safety Administration and the state Traffic Safety Trust Fund.
"Gov. Ivey and ADECA are committed to making our roads safe and taking dangerous drivers off our highways," ADECA Director Kenneth Boswell said.
Print this piece
Bill unlocks the "revolving door" for public employees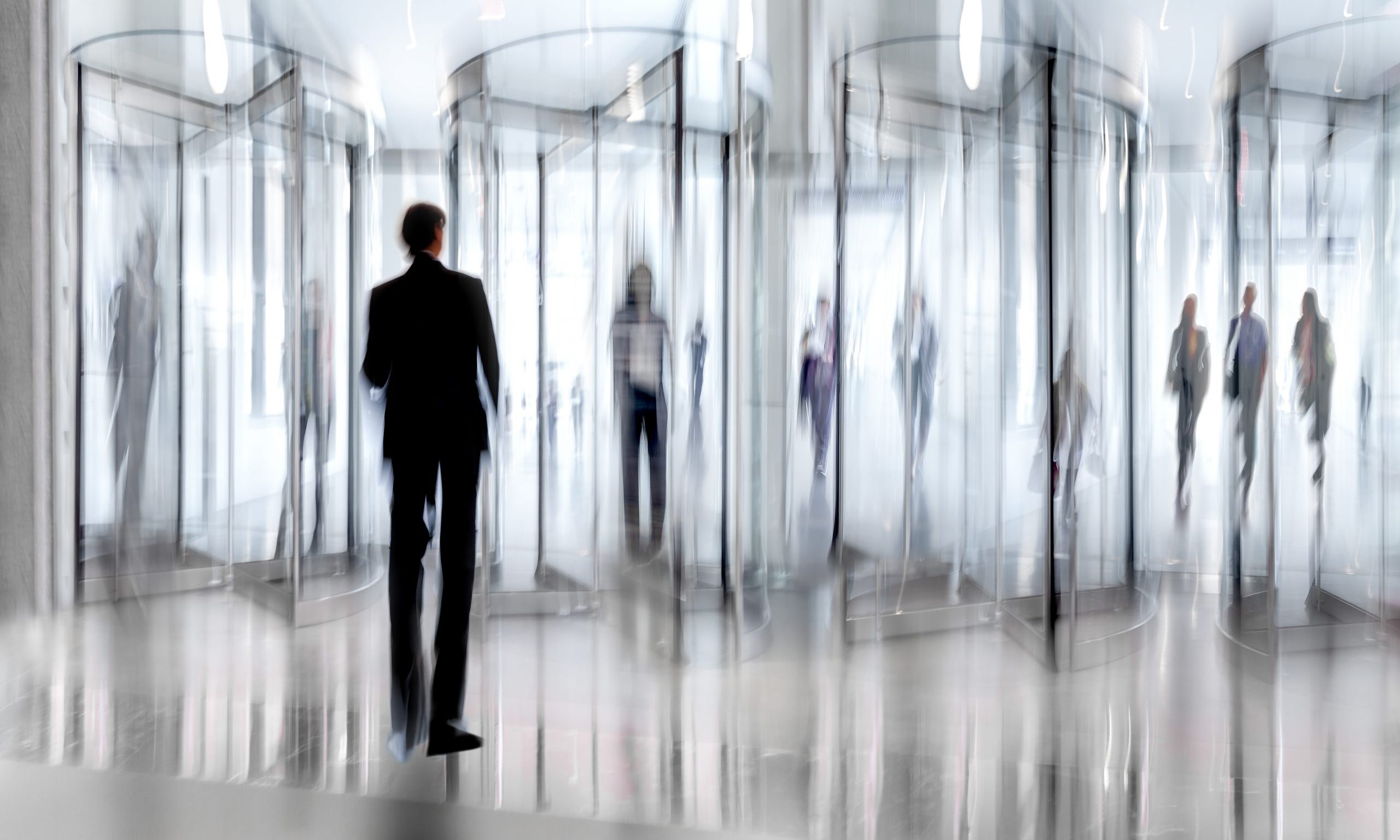 After a brief introduction lasting approximately three minutes, SB177 passed out of the Senate Fiscal Responsibility and Economic Development Committee with a favorable report.
If the legislation sponsored by Sen. Garlan Gudger, R-Cullman, becomes law, it will radically alter the "revolving door" statute permitting any public employee to leave a government job and immediately return as a representative for that entity or another government agency.
Under existing law, former public officials and public employees are prohibited from serving as a lobbyist or otherwise representing clients before the governmental body for which he or she had served or worked for two years after leaving office or employment.
This legislation would open the door for all types of public employees to avoid the current law.
However, Gudger's bill does away with the two-year prohibition on public employees, allowing them to freely serve as agents of their former boss or another government body.
Under state law, a public employee is defined in part as, "Any person employed at the state, county, or municipal level of government or their instrumentalities."
"We see a distinction between public employees who move to other public employment and those who leave for jobs in private industry," said Sonny Brasfield, Executive Director of the Association of County Commissions of Alabama. "The bill leaves in place the strong prohibition against shifting from public employment to private employment, but creates an exception that we feel is appropriate for public employees who want to continue to work in the public sector."
The proposed legislation was presented to the state's attorney general's office for analysis as well as ethics officials.
Gudger, who is vice-chair of the committee, did not explain why the legislation was needed and neither did any of the committee members ask for a reason for the drastic rewrite of the state's ethics law.
Why it was passed out of the Fiscal Responsibility and Economic Development committee rather than ethics or judiciary raises questions as well, as does the fact that there was no discussion.
Republican lawmakers made ethics reform a centerpiece of their efforts to wrestle power from Democrats in 2010. Having succeeded in gaining control of the State House, Republican lawmakers passed what would be called the toughest ethics laws in the nation.
Legislation currently proposed by Rep. Mike Ball, R-Madison, would render the existing State Ethics Act useless as an effective tool to regulate the behavior of public officials and employees.
Opinion | Deception, subtlety and the wholesale destruction of current ethics laws mark proposed rewrite
Since the indictment and conviction of Mike Hubbard—the former Speaker of the House who led the charge to swing the Legislature to Republican control, many of his former colleagues have sought to rewrite the ethics laws championed ten years ago. Gudger, a newcomer to the state Senate, was not a part of the class that passed the 2010 ethics laws.
Hubbard was sentenced to state prison nearly four years ago but currently remains free pending a ruling by the State Supreme Court.
The bill passed out of committee unanimously with both Democrats and Republicans supporting the measure.
Committee members are as follows:
Chair Steve Livingston
Vice-Chair Garlan Gudger
Will Barfoot
Tom Butler
Clyde Chambliss
Vivian Davis Figures
Arthur Orr
Dan Roberts
Malika Sanders-Fortier
Clay Scofield
Cam Ward
Article was updated for clarity.
Print this piece