Marsh says that "a $6 toll is not fair or reasonable"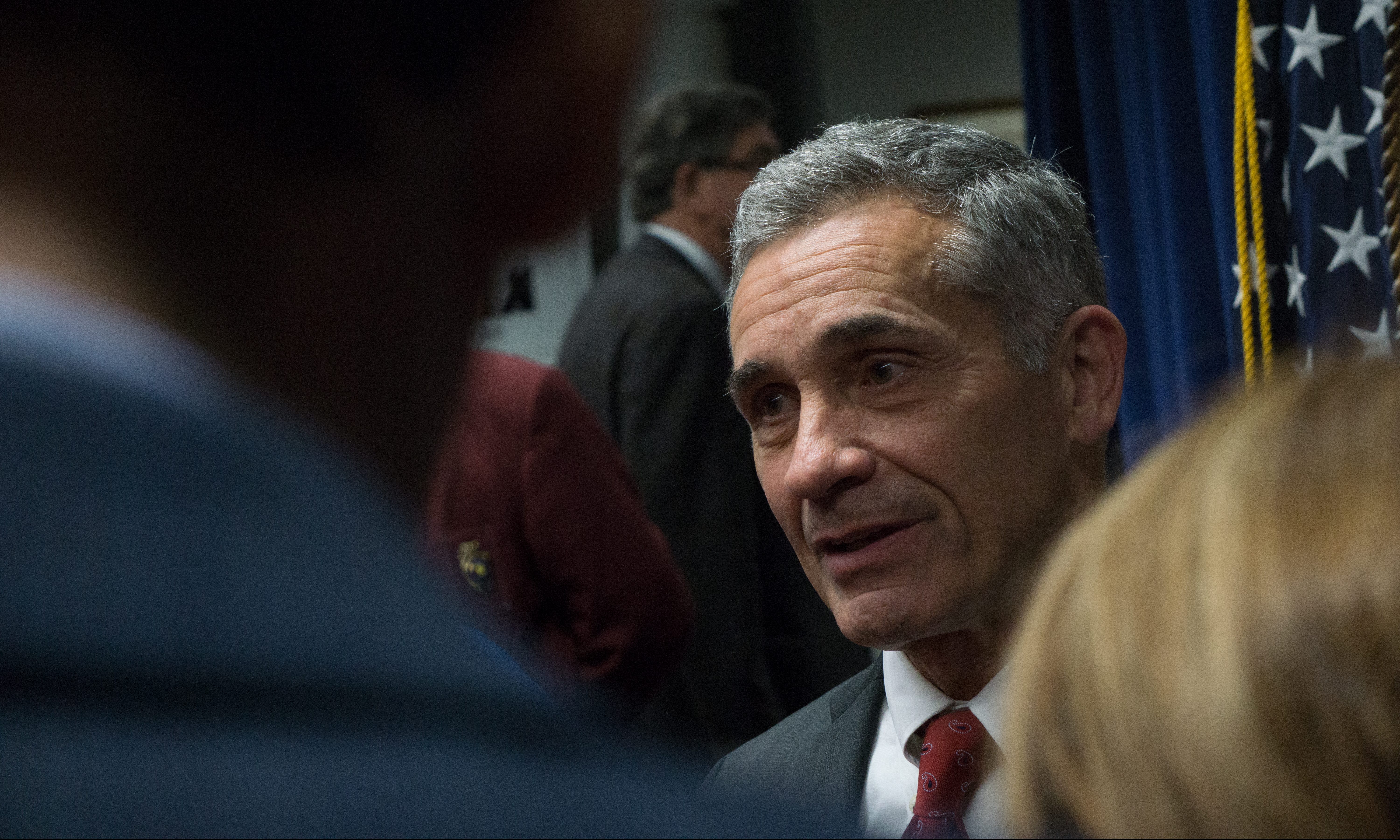 Tuesday, the Alabama Department of Transportation's Mobile River Bridge plan received another crushing body blow when a powerful State Senator and a member of the Alabama Toll Bridge and Road Authority came out publicly against the plan.
State Senate Pro Tem Del Marsh, R-Anniston, said in a statement that a six dollar toll is not fair or reasonable.
"The matter of toll roads and bridges should be left up to local communities with input from their citizens and legislators on what is fair and how those much those tolls should be," Marsh said. "I will, explore all legislative options to ensure this project is fair and reasonable to the citizens of South Alabama — and a $6 toll is not fair or reasonable."
This came fresh on the heels of an announcement Monday from Alabama Lieutenant Governor Will Ainsworth (R) that he opposes ALDOT's controversial toll bridge plan and will be a no vote.
The two powerful state leaders are two of the nine members of the Alabama Toll Bridge and Road Authority that will ultimately decide the fate of the ALDOT toll bridge, if this project even gets that far.
"I will proudly be casting a no vote and standing with the hardworking families of Baldwin and
Mobile Counties," Ainsworth said.
The plan faces a critical test today at the Mobile Metropolitan Planning and Organization today. The Mobile MPO is scheduled to vote on its transportation improvements priority (TIP) list for 2020 to 2023. Delisting the bridge as a local transportation improvement priority would effectively kill the bridge because federal law prevents the federal government from providing any funding to projects not requested by local regional planners. Toll bridge opponents are calling on members of the Mobile MPO to vote to reject the toll bridge.
Bridge opponents are similarly the Eastern Shore Metropolitan Planning to delist the unpopular toll bridge from their TIP list. The Mayors of Fairhope and Spanish Fort both publicly oppose the ALDOT plan and they have seats on the Mobile MPO board.
That group meets on August 28 and could consider the measure then.
Marsh's comment that, "The matter of toll roads and bridges should be left up to local communities with input from their citizens and legislators on what is fair and how those much those tolls should be," is a strong blow to the toll bridge plan.
Polling shows that 77 percent of the people in Mobile and Baldwin Counties oppose the toll bridge plan. An incredible 52,391 citizens, mostly from South Alabama, have joined a Facebook group opposing the toll bridge plan. If this is a local issue, then the people of South Alabama have spoken in a loud, clear voice to anyone who is listening that they do not want a toll bridge.
Alabama Governor Kay Ivey (R) went on Birmingham talk radio station 99.5 FM on Tuesday and said that the bridge was a statewide issue because of planned ambitious port improvements and the economic impact that will have for the rest of the state.
A working family in Baldwin and Mobile Counties with two cars would spend almost $2,200 a year on prepaid toll passes.
Toll opponents insist that would be an excessive burden.
ALDOT's plan is to form a public private partnership (P3) with a multi-national conglomerate in order to build an I-10 bridge over the Mobile River. The bridge will have 210 feet of vertical clearance so all manner of oceangoing traffic, including the new bigger cruise ships, can easily pass underneath en route upriver to the Alabama State Docks. The bridge and replacement of the existing Bayway is projected to cost a staggering $2.1 billion. ALDOT claims that the Bayway needs to be replaced with a new taller eight lane roadway.
The private corporate partners would get their money back, as well as profits, by tolling both the bridge and the existing Wallace tunnels for the next 55 years to pay for the project. Frequent travelers between Mobile and Baldwin counties would be able to purchase unlimited toll bridge access for just $90 a month. An annual membership would cost $1,080 per car. For a family with two cars, unlimited use of the toll bridge would cost $2,160 a year. Other travelers on I-10 would receive a bill in the mail for $6 for every time they crossed the bridge of used the tunnel and Bayway. There will be higher tolls for large trucks and for vehicles towing a trailer, and there likely will be an administrative fee applied. Motorists who do not pay their toll bills would lose ability to purchase vehicle tag renewals.
The bridge is in a federal Opportunity Zone, so the international investors bidding on the plan could potentially receive $hundreds of millions of tax breaks from federal, state, and local taxes.
While I-10 users would be tolled under the ALDOT plan, the Mobile Causeway, the Cochran-Africatown bridge and the Bankhead Tunnel would continue to allow free travel in and out of Mobile for motorists who are unable or unwilling to pay the expensive tolls.
Original reporting by the Alabama Media Group, the Yellowhammer News, and 99.5 FM News/Talk in Birmingham contributed to this report.
Print this piece
Ivey announces support for criminal justice legislation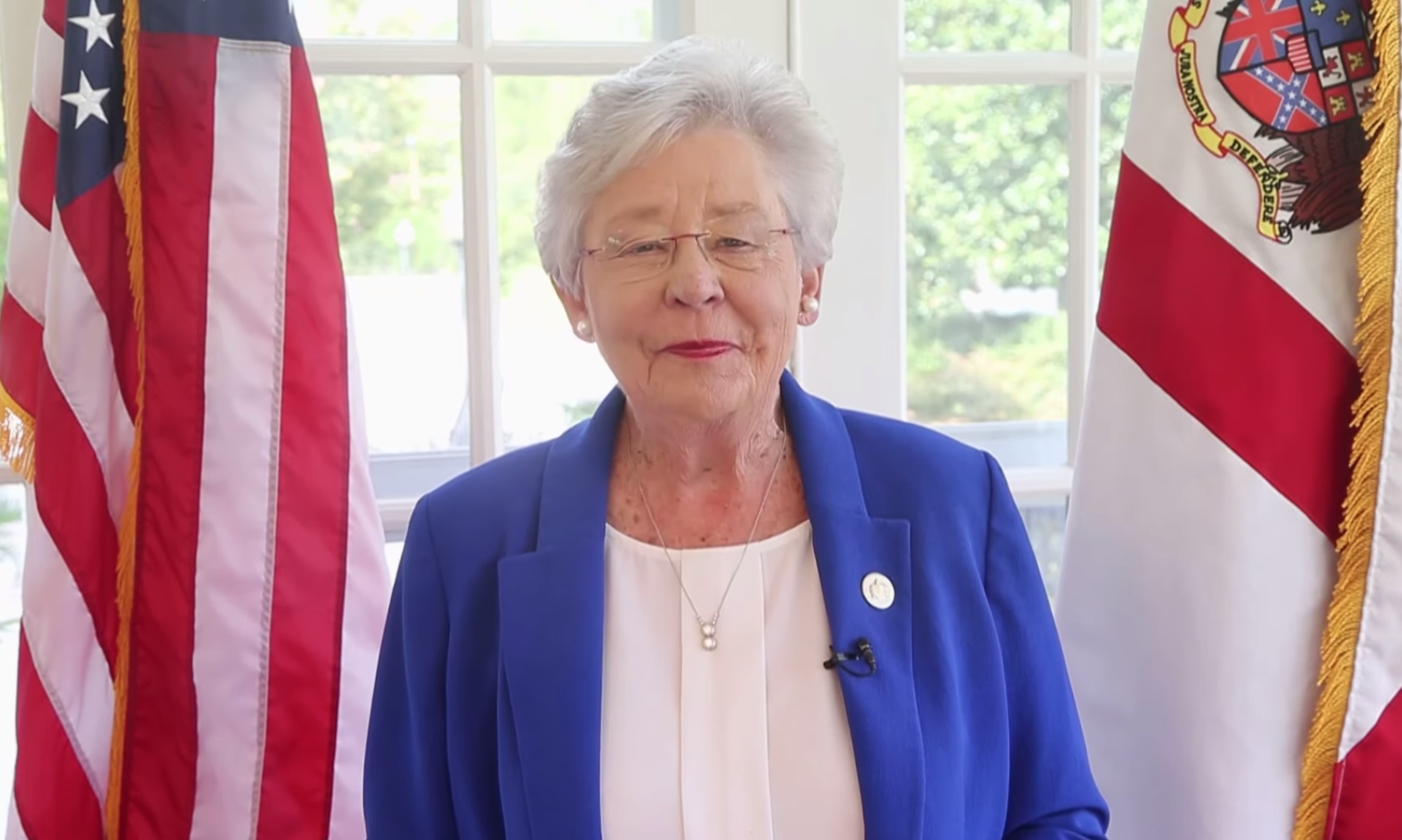 Gov. Kay Ivey on Thursday announced her support for six bills that address the state's criminal justice system, legislation that's a product of Ivey's study group on criminal justice policy. 
"I tasked the Criminal Justice Study Group with the mission of finding data-driven solutions to our longstanding challenges in our prison system," Ivey said in a statement. "I'm not only proud of their efforts, but I'm pleased there were solid recommendations, which came as a result of their hard work. Through these legislative items, we can build upon steps my administration has already begun taking to improve our criminal justice system." 
Those bills are: 
SB 226, by Sen. Clyde Chambliss (R-Prattville), will establish a Deputy Commissioner of Rehabilitation within the Department of Corrections (DOC), as well as within the Bureau of Pardons and Paroles. This bill will refocus these agencies toward reducing recidivism among those in the state's custody while promoting public safety.
SB 244, by Sen. Cam Ward (R- Alabaster), will ensure that all inmates coming to the end of their sentences undergo mandatory, pre-release supervision. A 2015 law accomplished this result for offenders sentenced after its enactment; this bill will make that statute retroactive. While reducing burdens on DOC, this bill will also improve public safety by helping inmates successfully re-enter society.
HB 323, by Rep. Chris England (D- Tuscaloosa), will require the Department of Corrections to report more information to the Legislative Prison Oversight Committee. This bill will provide lawmakers with information to make knowledgeable decisions during the appropriation process. It will also update the Oath of Office that is taken by Correctional Officers to reflect the Department's renewed focus on the rehabilitation of inmates.
HB 329, by Rep. Jim Hill (R- Moody), will make retroactive the state's existing "presumptive sentencing guidelines." Prior to October 1, 2013, offenders were sentenced to lengthy sentences, even life imprisonment, for nonviolent crimes. This bill will allow nonviolent offenders who are currently incarcerated under the previous guidelines to be eligible for resentencing under current, presumptive sentencing guidelines if they have demonstrated acceptable conduct while in prison.
HB 342, by Rep. Connie Rowe (R- Jasper), will provide former inmates the ability to receive a non-driver photo identification card. One of the greatest barriers of joining the workforce for those coming out of incarceration is a viable form of government identification. This bill will require the DOC and the Alabama Law Enforcement Agency (ALEA) to work together to assist an inmate in obtaining a Social Security Card, Birth Certificate and Non-Driving Photo ID prior to release from a state facility.

SJR 25, by Sen. Bobby Singleton (D – Greensboro), will establish a study group to address uniformity and increasing access to pre-trial and diversionary programs while also looking at best practices. The study group will be made up of legislators, members of the Alabama Sentencing Commission, counties, district attorneys, judges and legal researchers.
Ivey did not express support for other policy recommendations made by her study group, however, which study group members and advocates for criminal justice reform say would free incarcerated people who, if convicted of the same crime today, would not have been sentenced so harshly.
Study group chair Champ Lyons wrote in the group's proposals that lawmakers should consider reinstating a 2001 law that would allow some people serving life without the possibility of parole under the state's Habitual offender Act to ask the courts for relief. Prior to the law's repeal, so-called "Kirby motions" would let some inmates convicted of nonviolent crimes to appeal their sentences. That  recommendation was not among Ivey's.
Ivey is also working with the Bureau of Pardons and Paroles to increase access to probation officers for parolees, according to her office's statement Thursday, and has recommended several budget increases. 
 Ivey suggests an increase of $4.2 million to expand prison education programs, $1.8 million to expand the Stepping Up program, a nationwide initiative to reduce the number of people with mental illnesses in jail, and an increase to hire correctional officers to meet a court order to do so. She also recommends hiring 104 additional mental health professionals for state prisons. 
The U.S. Department of Justice in April 2019 released a report that found that conditions in Alabama's overcrowded and understaffed men's prisons is likely violating the Constitution's Eighth Amendment prohibition on cruel and unusual punishment. State officials remain under pressure to fix Alabama's ailing prison system or face a federal takeover.
At least the twenty-eight people serving in state prisons died in 2019 as a result from either homicide, drug overdose or suicide. The 14 prison homicides in 2019 was more than twice as many as were killed during the entire ten-year period between 1999 and 2009. 
Ivey's announcement Thursday supporting criminal justice legislation comes as ADOC staff continue to push her plan to construct three new prisons at an estimated cost of $900 million, a plan Ivey and ADOC commissioner Jeff Dunn say would increase safety for the incarcerated and prison staff and replace numerous dilapidated facilities.
Print this piece