Unemployment in Alabama drops to a new record low
The State of Alabama Labor Department announced Friday that the state has set a new record low of just 3.3 percent. Alabama's over-the-year job growth is surpassing that of the national average.
Labor Secretary Fitzgerald Washington announced that Alabama set four new economic records in July. July's preliminary, seasonally adjusted unemployment rate is 3.3 percent, breaking the record low set last month of just 3.5 percent.
The Trump/Ivey Alabama economy continues to boom. 2,171,721 Alabamians were employed last month, also setting a new all-time record high. 11,244 more Alabamians had jobs in July than in June, and 57,413 more were employed last month than in July 2018.
"More than 57,000 Alabamians have jobs today that didn't a year ago," said Governor Kay Ivey. "That means that 57,000 more Alabamians have work and are contributing to their communities and our state. The effort we are making to bring jobs and employers to Alabama is working. We are consistently improving our workforce and preparing Alabama for the future."
"I'm proud to see our unemployment rate decrease and continue to reach record lows," Washington said. "This month we also saw the number of people counted as unemployed fall to its lowest count ever. More people are joining the workforce, with the expectation that they will find work, and, for the most part, they are. But even as we celebrate these records, we know that there is still work to be done. We're proving month after month that Alabama has good, quality jobs. We stand ready to assist anyone who's ready to work."
The number of people counted as unemployed dropped to a new record low of just 75,157, which is down 12,761 people from July 2018.
The state's civilian labor force increased over the year by 44,652 to a new record high of 2,246,878. The civilian labor force represents the number of people, aged 16 and over, who are either working or looking for work, excluding the military and those in institutions.
"Alabama is open for business," economic developer Nicole Jones told the Alabama Political Reporter. "We have jobs and continue to shatter unemployment records because leadership in the public and private sector continues to collaborate and create an environment conducive for economic growth. Sixty-four of sixty-seven counties saw either a decline or no increase in their over-the-month unemployment rates."
"Our over-the-year job growth measured 2.0 perfect this month, which outpaced the nation's job growth by half of a percentage point," Washington said. "In fact, Alabama has matched or outpaced the national growth rate for six out of seven months in 2019. Alabama's economy added over 40,000 more jobs in the last 12 months, with at least four sectors reaching record level employment highs."
Alabama's over-the-year job growth measured 2.0 percent, compared to the national growth rate of 1.5 percent. The state is outperforming the nation by 33 percent. The only month in 2019 in which Alabama did not match or outpace the national growth was January, when Alabama's growth rate measured 1.8 percent, and the national rate was 2.0 percent.
The state's over the year, wage and salary employment increased 40,200. The biggest gains were in the professional and business services sector, which gained over 8,700 new workers. That was followed by the leisure and hospitality sector (+7,700), and the education and health services sector (+5,000), among others.
The state's transportation equipment manufacturing sector set a new record high level of employment in the state at 66,600 workers. The motor vehicle manufacturing (14,100), leisure and hospitality (219,200), and computer systems design (26,300) also set new all-time record highs.
"Secretary Fitzgerald Washington and the Alabama Department of Labor work diligently with companies and educational institutions to ensure Alabama has a quality and skilled workforce. ADOL, AIDT and companies looking to hire promote available job opportunities and facilitate training for future employees with skills needed to attain specific career paths," Jones said.
All 67 counties saw declines in their over-the-year unemployment rates; with drops ranging from more than half of a percentage point to more than three percentage points. Sixty-four of 67 counties saw no increase or a decline in their over-the-month unemployment rates, as well.
The counties with the lowest unemployment rates are: Shelby County at just 2.1 percent. That is followed by Marshall County at 2.4 percent, and Elmore and Baldwin Counties at 2.5 percent. The counties with the highest unemployment rates are: Wilcox County at 7.5 percent, Greene County at 7.0 percent, and Perry County at 6.7 percent.
The major cities with the lowest unemployment rates are: Vestavia Hills at 1.7 percent, Homewood and Alabaster at 2.0 percent, and Hoover at 2.1 percent. The major cities that had the highest unemployment rates are: Selma at 7.3 percent, Prichard at 6.2 percent, and Anniston at 4.6 percent.

Secretaries of State share joint statement on importance of USMCA launch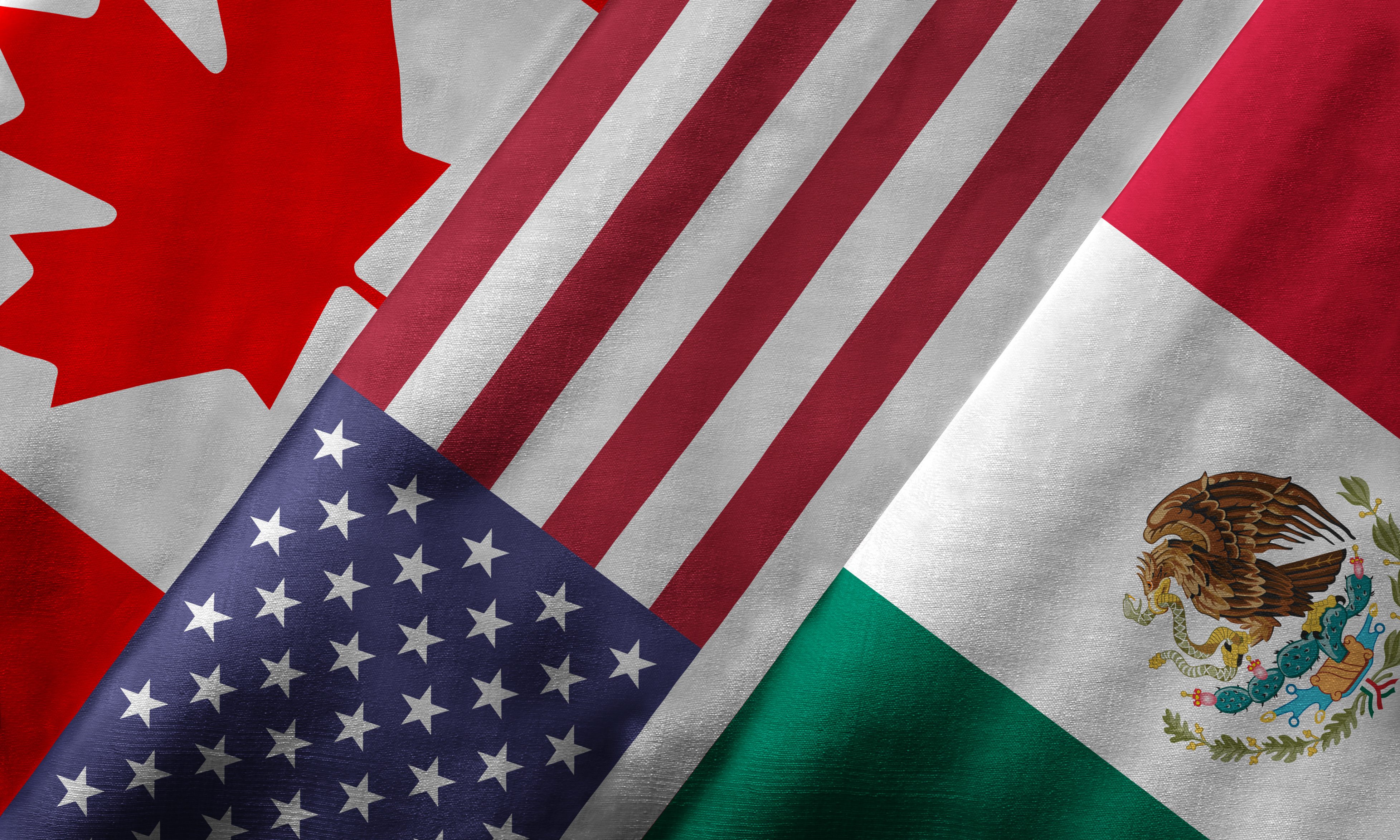 Following the completion of the necessary measures to comply with commitments under the United States-Mexico-Canada Agreement (USMCA), the Agreement officially enters into force today, July 1, 2020.
As Secretaries of State who oversee the business filings process in the respective states of Alabama, Iowa, Kentucky, Louisiana, Mississippi, Missouri, Nebraska, Ohio, Texas, and Wyoming, Secretaries John H. Merrill (Alabama), Paul D. Pate (Iowa), Michael G. Adams (Kentucky), Kyle Ardoin (Louisiana), Michael Watson (Mississippi), John R. Ashcroft (Missouri), Bob Evnen (Nebraska), Frank LaRose (Ohio), Ruth Hughs (Texas), and Edward A. Buchanan (Wyoming) recognize and appreciate firsthand the positive impact the USMCA will have on entrepreneurs across the country.
"Alabama's international engagement fuels job growth and increases exports. The success of Alabama businesses depends on the participation and competitiveness of our global counterparts. Alabama totaled $6.6 billion in exports to Canada and Mexico in 2018, supporting families and businesses across the state" noted Alabama Secretary of State John H. Merrill. "I was delighted to join President Donald J. Trump in January of this year as he signed this mutually beneficial agreement, and I look forward to its future success."
"The USMCA is a great opportunity for Iowa's farmers, businesses and families. The launch of this agreement comes at a vital time for our country and will provide a much needed boost to our economy. Canada and Mexico bought $6.5 billion worth of goods from Iowa in 2018 and this deal ensures our partnerships with these neighbors will continue," stated Iowa Secretary of State Paul Pate.
"The USMCA entering into force is a great deal and a win for American and Louisiana workers. The USMCA will help support and grow our economy, boost small businesses, help our farmers, manufacturers, and workers, and ensure more Louisiana-made products can be sent internationally. Trade is important to Louisiana's economy and this deal will help boost both," stated Louisiana Secretary of State Kyle Ardoin.
"During a time when the future of our economy seems nebulous, the USCMA creates a portal for modern opportunities and prosperous partnerships," said Mississippi Secretary of State Michael Watson. "The enhanced agreement will undoubtedly revive businesses and help boost innovation in our state. I applaud President Trump's leadership and dedication to ensuring a fair playing field for Mississippi farmers, ranchers, and entrepreneurs."
"Missouri is grateful for this historic agreement, which will help Missouri agriculture and businesses grow with more jobs and increasing exports.  As our economy recovers, getting businesses and people back to work, this will help ensure success for large and small businesses who compete and form partnerships with our neighbors.  We stand ready to assist our entrepreneurs and businesses," replied Missouri Secretary of State John R. Ashcroft.
Nebraska Secretary of State Bob Evnen noted, "The USMCA provides expanded opportunities for Nebraska's livestock industry, and our ag commodity and specialty crop producers. The USMCA builds on the successes and corrects the problems of NAFTA, and gives us expanded opportunities for Nebraska's ag trade with our friends in Mexico and Canada. This excellent agreement now serves as a template for other international free trade agreements, so we have cause for optimism on many fronts."
"Today is a day Ohio's farmers and entrepreneurs have been waiting for," said Ohio Secretary of State Frank LaRose. "As our nation's economy continues to recover, the USMCA is a much needed boost as they compete on the global stage. Thanks to the leadership of President Trump, Senator Portman and bipartisan leaders from across our nation, Ohio is poised for our next giant leap, and my office looks forward to helping make it happen."
"Last year alone, trade between Texas and its two largest trade partners—Mexico and Canada—totaled more than $200 billion. This exchange supports the more than 950,000 Texas jobs that are tied directly to trade with Mexico and Canada," said Texas Secretary of State Ruth Hughs. "The implementation of the USMCA provides tremendous benefit to all parties involved in the trade deal and will help to ensure years of mutual economic benefit and prosperity for all. We look forward to further strengthening our relationship with our trade partners as we enter a new era of innovation and success."
"The USMCA trade deal has high standards and rebalances North American trade to provide a stronger market for Wyoming's and our Nation's goods. This is a great day for our country, as businesses will better be able to participate in cross-border trade. USMCA ensures fair business practices by our neighbors and now the advantage will be back in the hands of the American worker," stated Wyoming Secretary of State Edward Buchanan.
This historic trade agreement will result in freer markets, fairer trade, and strong economic growth across North America, creating new opportunities for American workers, farmers, ranchers, and business owners.