Byrne supports investigating the investigators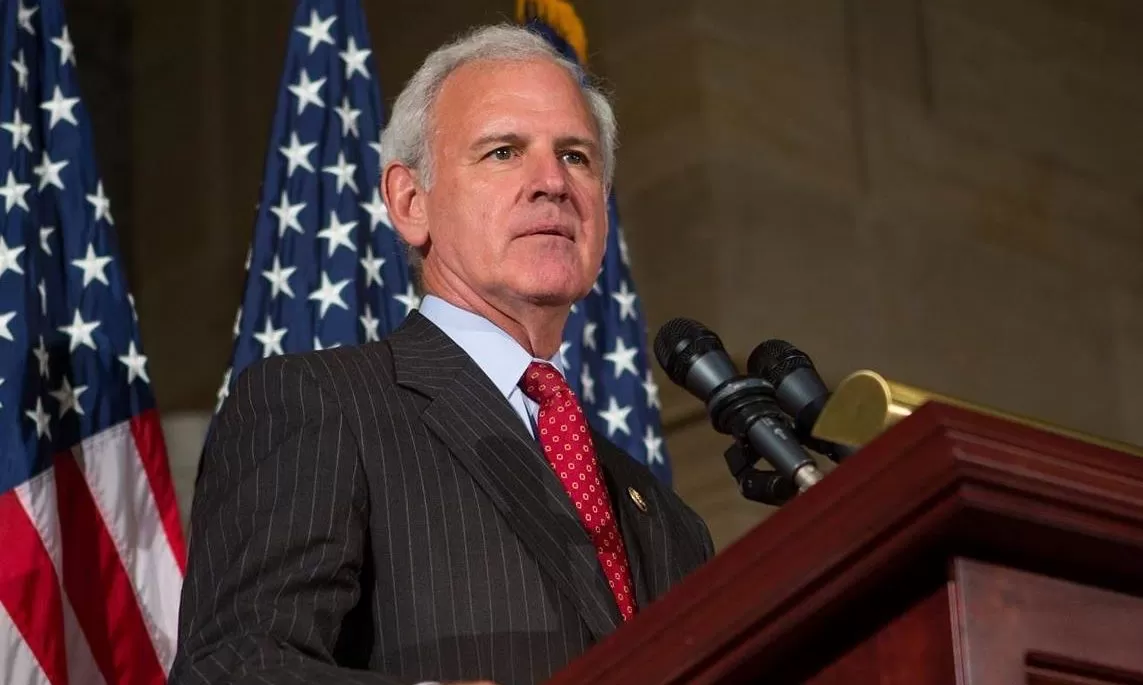 Wednesday, Congressman Bradley Byrne (R-Montrose) told the Alabama Political Reporter that he still "has hundreds of questions about the authorization of the so-called" investigation into the 2016 campaign.
This statement came following an announcement that U.S. District Court Judge Christopher Cooper ordered the FBI to conduct a search within 60 days for records of communications with former British spy and "Steele dossier" author Christopher Steele post-dating Steele's service as an FBI confidential source.
APR asked: The Steele dossier is a political hot button; but our government tapped the President's phones, spent $30 million, took 100 FBI/IRS agents off their real jobs for 18 months, ruined a dozen reputations/careers, poisoned the press and our own intelligence/DOJ assets against the new POTUS, and were ready to impeach a President based on the material written by Christopher Steele in 2016 and then could not corroborate ANY of it. Special Counsel Robert Mueller for some reason spent more time investigating Stormy Daniels, Cohen's law clients, and Manafort's tax troubles, than the dossier that launched his investigation. Do we need to know what really happened with what Steele wrote, where he got his "information", and who was giving the orders for this back in 2016?
"I've put forward legislation that would require that we 'Investigate the Investigators' to figure out how the whole collusion nonsense started in the first place," Byrne said. "There are hundreds of questions about the authorization of this so-called investigation, and the American people deserve the truth. I'm glad Attorney General Barr is looking into this, and I will keep pushing to ensure we 'Investigate the Investigators.'"
Byrne represents Alabama's First Congressional District. He is a 2020 candidate for the U.S. Senate seat currently held by Doug Jones (D).
In ordering the supplemental search for records, Judge Cooper held: that the potential for illuminating the FBI's activities is not too difficult to discern.
Judicial Watch argued before the court that communications post-dating Steele's time as an informant might reveal a great deal about why the FBI developed him as a CHS [confidential human source], his performance as a CHS, and why the FBI opted to terminate its relationship with him. Those records might either bolster or weaken Steele's credibility as a source. That information, in turn, could provide a basis on which to evaluate the FBI's performance of its law-enforcement duties, including its judgment in selecting and relying on confidential sources, especially in connection with such a politically sensitive subject.
Even Judicial Watch acknowledges that the records they speculate about might not even exist—and even if they do, they may not reveal anything significant about the FBI's operations. But that they might do so makes them a matter of potential public interest.
The court ruling follows Judicial Watch Freedom of Information Act (FOIA) lawsuit against the U.S. Department of Justice (DOJ) for records of communications and payments between the FBI, Christopher Steele and his private firm, Orbis Business Intelligence (Judicial Watch v. U.S. Department of Justice).
In Friday's ruling, Judge Cooper held that, on balance, any privacy interests Steele may have in keeping the documents secret are outweighed by the public's interest in disclosure:
"The court was right to turn aside the FBI's fake concerns for Clinton spy Christopher Steele's privacy and order the agency to search for more records on its use of Steele and his Dossier to target President Trump," stated Judicial Watch President Tom Fitton. "That the FBI is still protecting Christopher Steele and the Clinton spy ring at Fusion GPS should tell you there is much more corruption to be exposed in the coup efforts against President Trump."
Documents previously produced in this lawsuit show that the FBI paid Steele at least 11 times during the 2016 presidential campaign and then fired him for leaking. Judicial Watch has also learned in this lawsuit that former Associate Deputy Attorney General Bruce Ohr remained in regular contact with Steele after Steele was terminated by the FBI in November 2016 for revealing to the media his position as an FBI confidential informant.
Steele was drawing checks from the FBI as an informant during the same period that he was being paid by the Hillary Clinton campaign to prepare the Steele dossier.
Through another FOIA lawsuit, Judicial Watch was able to obtain emails of Bruce Ohr discussing information obtained through his wife Nellie, which he passed on to the FBI. The information contained anti-Trump dossier materials, including a spreadsheet that tries to link President Trump to dozens of Russians.
"I've read the entire Mueller Report cover to cover, and it's clear there was no collusion and no obstruction," said Byrne in a statement in May. "We need to determine what led to the authorization of the partisan witch hunt against President Trump and find out why, at the same time, Secretary Clinton was given a pass after clearly violating multiple federal laws."
"Going forward, we must ensure no high-placed government officials ever abuse their position again," Byrne continued. "My bill will enable the Department of Justice to determine what President Obama and his Administration knew and when they knew it and why numerous questionable decisions were made in 2016 and beyond."
The Investigate the Investigators Act of 2019, H.R. 3028, calls for a formal Department of Justice investigation into all the actions taken during the 2016 presidential election as it relates to federal investigations regarding President Trump and Secretary Clinton and requires an automatic and independent oversight investigation anytime an investigation of a federal political campaign is opened by the DOJ in the future.
The major party primaries will be on March 3.
Print this piece
Sewell implores Alabamians "to speak out and demand change without violence"
Alabama U.S. Rep.Terri Sewell said that her heart aches for George Floyd and that anger should be directed not to violence but to action.
"The heroes of the Civil Rights Movement showed us it is possible to change history without damaging property and torching businesses that our community members depend on, so I implore all Alabamians to speak out and demand change without violence," Sewell said. "We cannot let violence distract from the legitimate anger and frustration that we must channel toward action. I pray for both peace and justice."
Sewell posted a video message Monday in response to protests across the country, which have at some points, turned violent and chaotic. On Sunday, several reporters were attacked in Birmingham, and some businesses were vandalized.
The representative's video message comes after Birmingham Mayor Randall Woodfin and Montgomery Mayor Steven Reed also called peaceful demonstration. Birmingham implemented a curfew in response to the riotous demonstrations Sunday evening, but the city also removed a Confederate monument from Linn Park.
"To all those who feel marginalized because of the color of your skin: I see you and I hear you," Sewell said. "Your pain and hopelessness is legitimate — since the founding of our nation, our criminal justice system has failed our black and brown communities. My heart aches for George Floyd, Ahmaud Arbery, Breonna Taylor and the countless others whose senseless deaths have not made the national news cycle."
Sewell represents Alabama's 7th Congressional District and is the only black member of Alabama's congressional delegation.
"As a daughter of Selma, I myself have struggled to reconcile with the moment in which we continue to find ourselves, over and over," Sewell said in the video statement. "The Foot Soldiers who came before us fought to create a better future, but every day we are reminded that that fight is far from over. They sacrificed their lives in pursuit of an America that lives up to its ideals – an America that we have not yet reached more than 55 years later."
Sewell said the racism that causes pain can be seen plainly in police brutality and in the staggering health disparities black communities have endured before and during the COVID-19 pandemic.
"It can be seen in thinly-veiled attempts to put African Americans in our place, holding on to and idolizing a time when our bodies were not our own," she said. "And it can be seen in the state-sanctioned holidays and monuments that honor the leaders of the Confederacy, including today, 'Jefferson Davis Day.'"
Sewell said she also knows that the vast majority of Americans across the country and in Birmingham are peacefully protesting for social justice.
"I wish I had all the answers and I could give us all the solutions we need," Sewell concluded. "For now, I promise that I will work tirelessly to do absolutely everything within my power to bring peace and justice to our communities."
"My Administration is fully committed that for George and his family, justice will be served," President Donald Trump said on Monday. "He will not have died in vain. But we cannot allow the righteous cries of peaceful protesters to be drowned out by an angry mob."
Floyd was killed while being arrested by the Minneapolis Police Department on suspicion of counterfeiting. The police officer who killed Floyd has been arrested and charged with third-degree murder and manslaughter. Activists say more widespread reform of policing and the criminal justice system needs to happen, and the other officers involved in Floyd's homicide should also be charged.
Print this piece