Marshall announces attorney Billy Underwood has pleaded guilty to jury tampering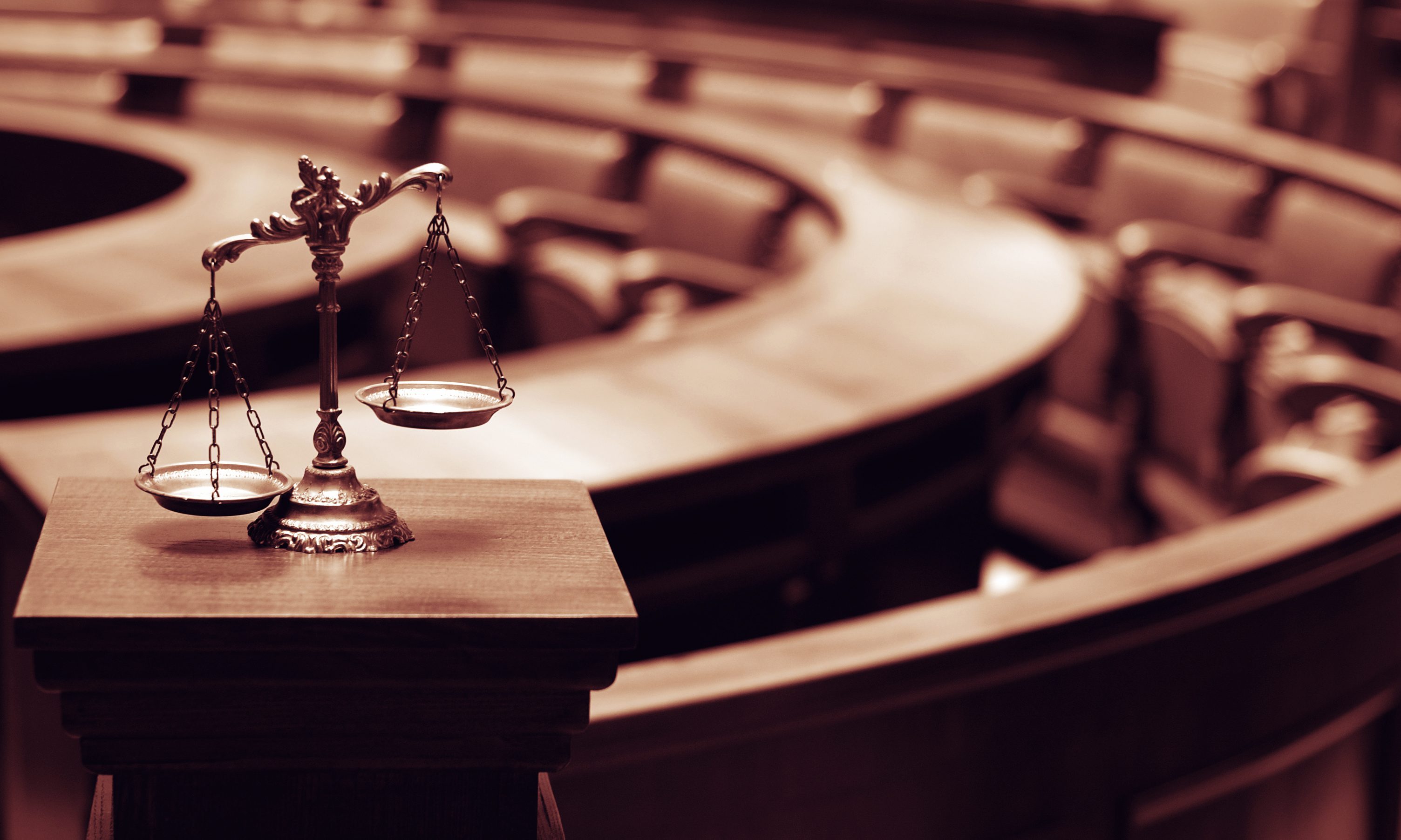 Wednesday, Alabama Attorney General Steve Marshall (R) announced that Colbert County attorney William "Billy" Underwood pleaded guilty to jury tampering rather than continuing with a trial that began earlier in the morning.
Underwood was sentenced to serve four months in jail. He was further required to permanently surrender his license to practice law in the State of Alabama.
Underwood was convicted for contacting a potential juror on a civil case and attempting to influence him about the outcome of that case. The potential juror realized that this conversation was blatantly illegally so recorded the conversation and turned the recording over to authorities.
Agents of the State Bureau of Investigation confirmed that the person with whom Underwood spoke was a potential juror in Colbert County Circuit Court.
"It is disgraceful that this defendant, an officer of the court sworn to uphold justice, instead attempted to instigate a miscarriage of justice," said Attorney General Marshall. "An impartial jury is essential to the integrity and fairness of our judicial process in America in which our citizens must be able to trust. Because of the honesty of the person this defendant tried to corrupt, the outcome of that case was not affected. However, Mr. Underwood's attempt to do so is a betrayal of the people and a serious crime. It is appropriate that he will serve jail time and will never again practice law in the State of Alabama."
The Attorney General's Criminal Trials Division presented evidence to a Colbert County grand jury, which returned an indictment against Underwood in January 2018.
After the indictment, the Alabama State Bar suspended his license to practice law in Alabama.
Attorney General Marshall thanked the State Bureau of Investigation of the Alabama Law Enforcement Agency for its investigation. Marshall also commended Assistant Attorneys General John Kachelman and Tara Ratz of with the AG's Criminal Trials Division for bringing the case to a successful conclusion.
Steve Marshall was appointed Attorney General in 2017 by then-Gov. Robert Bentley. In 2018 Marshall was elected Attorney General. Marshall previously served as the District Attorney of Marshall County.
Roy Moore sues state challenging COVID orders
Moore is arguing that the state has exceeded its authority by issuing COVID-19 restrictions and the statewide mask mandate.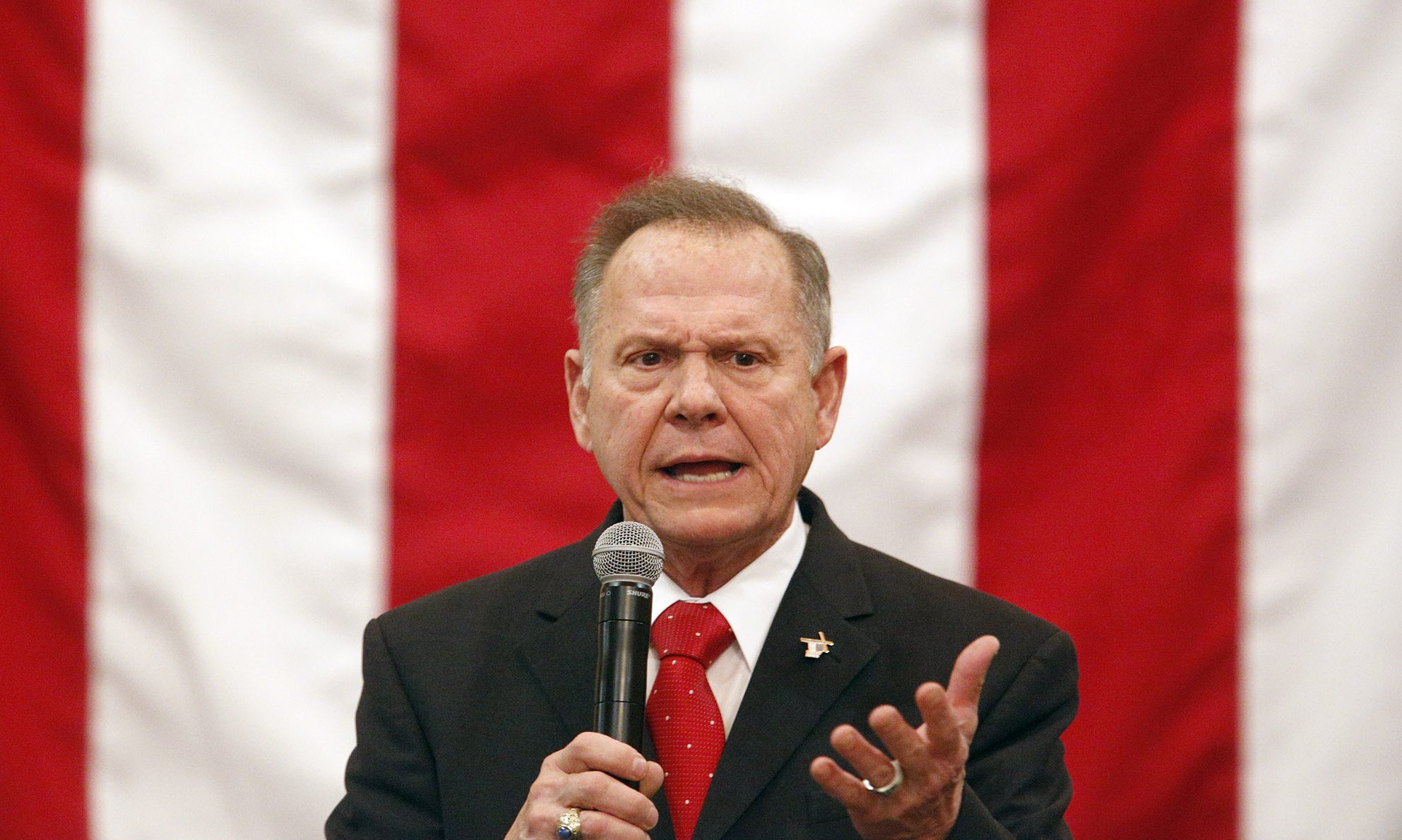 The Foundation for Moral Law and former Alabama Chief Justice Roy Moore last week filed a lawsuit against Alabama Gov. Kay Ivey and State Health Officer Dr. Scott Harris, challenging the constitutionality of their public health orders intended to combat the spread of the coronavirus.
The foundation's lawsuit was filed in the Federal District Court for the Northern District of Alabama. Moore is seeking damages, a temporary restraining order and a permanent injunction against Ivey and Harris from issuing more mandates.
Moore is arguing that Ivey and Harris have exceeded their authority.
"The Governor and State Health Officer of this State have clearly and repeatedly exceeded their authority under both the Constitution of the United States and the Alabama Constitution over the last six months," Moore said. "Unconstitutional restriction of church assembly and worship, discriminatory closing of businesses, stay at home orders, social distancing, wearing of masks, and restriction on travel are simply against our rights secured by the Constitution of the United States."
"We live in a Constitutional Republic and in a State whose motto is 'We dare defend our rights,' yet nothing has been done to stop the tyrannical abuse of power," Moore said. "Our economy has been decimated, jobs lost, schools closed, church doors shut, and we have been told we must stay home and wear mask in public places. People are tired of such abuse!"
"Our Country was formed in crisis and we have withstood disease, pestilence, natural disaster, and wars without being told we must remain in our home and wear mask in public," Moore said. "The Legislature of Alabama needs to stand up to and tell the Governor that she and the State Health Officer do not have the power to do things that even the Legislature can't do. Nor can the Legislature give the Governor powers to take away our Constitutional rights when even the Legislature cannot."
Some former legislators have privately told APR that if Ivey wanted more power to extend the public health emergency past July that legally she should have called a special session and asked the legislature for that authority.
But some have also suggested that the Legislature does not want to go on the record as either favoring or opposing measures such as the eight-month-long public health emergency, the mask mandate, the closing of businesses and restrictions on capacity in businesses. As such, they are content to say or do nothing on the issue rather than alienating voters on either side.
"For over 200 years, men and women of every race, creed, and color have fought and died to preserve our rights; we don't need to give them up without a fight," Moore said.
The Montgomery-based Foundation for Moral Law is a nonprofit corporation dedicated to a strict interpretation of the United States Constitution. The foundation, founded by Moore, is often involved in freedom of religion issues.
The governor's statewide mask order expires on Friday if the governor does not extend it.
At least 208,843 Americans, including 2,501 Alabamians, have died from COVID-19 since February. Over 32.8 million people globally have been diagnosed as infected with the novel strain of the coronavirus.