Ivey attends DaikyoNishikawa U.S. groundbreaking in Huntsville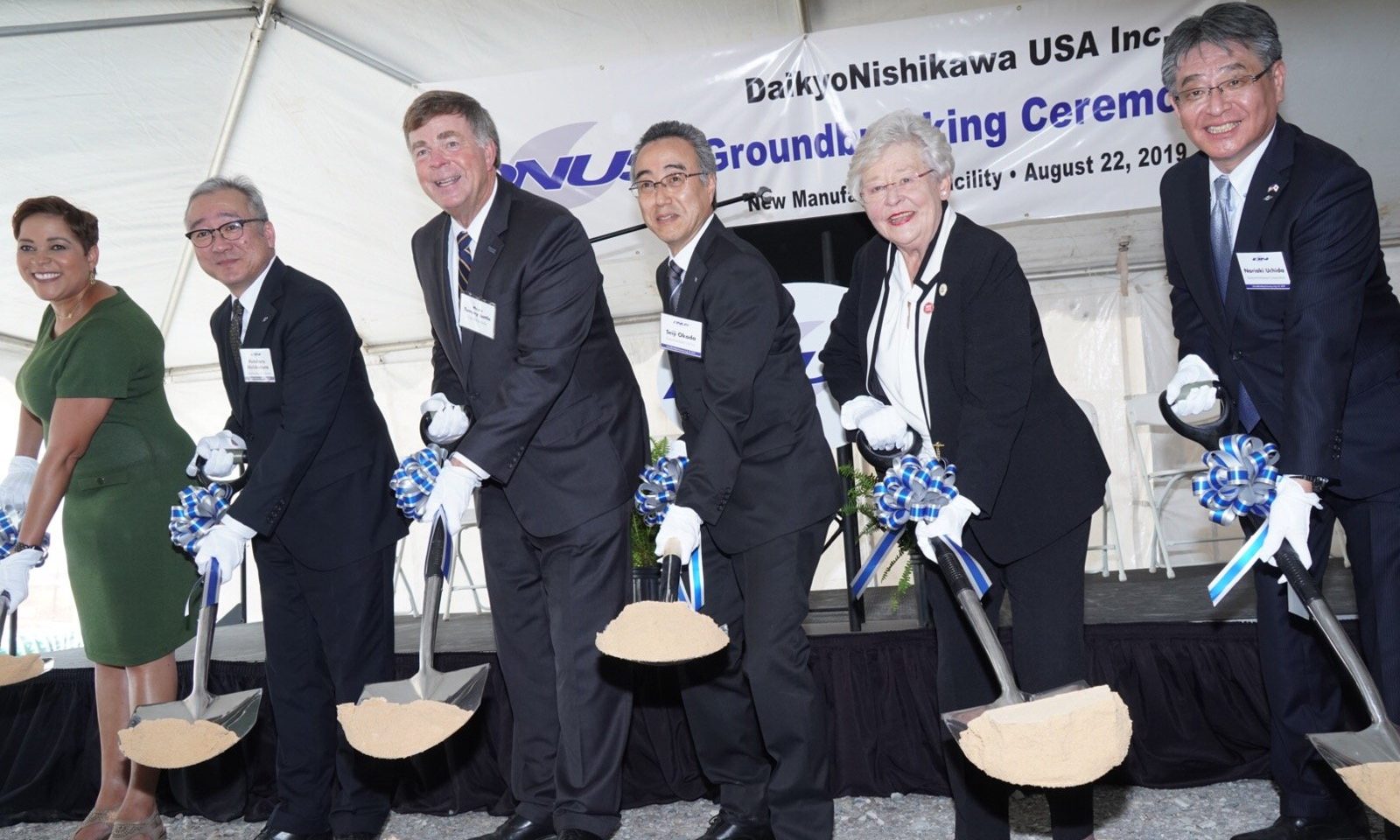 Alabama Gov. Kay Ivey was in Limestone County Thursday, inside the city limits of Huntsville, for the groundbreaking of the new DaikyoNishikawa U.S. auto parts plant.
"I'm proud to welcome another great Japanese company, DaikyoNishikawa, to Sweet Home Alabama, and I know that together we will build a lasting partnership," Ivey said. "Today marks another pivotal moment for Huntsville as it becomes the next vital production hub for the global auto industry."
The new plant is being built on the campus of the new 3.1 million square foot Mazda-Toyota Manufacturing U.S. plant (MTMUS). While we were on site, workers were busy constructing the massive new auto assembly plant that DNUS will supply with parts; while road crews were hard at work widening Old County Road 20 in Limestone County to accommodate the expected traffic from the new factories deep in cotton country. The Governor's office said that as many as 2,500 construction workers will be on site at MTMUS this summer once construction is fully ramped up. Construction crews were poised to begin work on the new DNUS factory.
"I am thrilled that DNUS has made an investment here in Alabama today," Ivey told the gathered DNUS executives and corporate and Huntsville Chamber of Commerce leaders.
The governor said that today was made possible because of Alabama's strong business climate and high quality work force. DNUS's decision to build its first North American plant here in Alabama means that more people will be "able to enjoy a high quality of life."
"DNUS will add to the high caliber companies doing business in Alabama" Ivey said. "DNUS will highlight our high-quality workforce and show that we are thriving and competitive. May God continue to bless each of you and the great state of Alabama."
The groundbreaking event officially launched construction on the auto supplier's $110 million manufacturing plant in North Alabama.
"As our first manufacturing facility in North America, DNUS is proud to serve Mazda Toyota and call Huntsville our new home," said DaikyoNishikama Corporation President Nariaki Uchida. "Together with our business and community partners, our aim is to be a good corporate neighbor and a premiere Tier I automotive supplier."
President Uchida said that DaikyoNishikama was founded in Hiroshima, where the company is headquartered today. The company has factories in China, Thailand, Indonesia, and Mexico; but highly desired to establish a hub in North America.
Ushida said that the company had a goal of being very "environmentally conscious" and estimated that the facility would be completed in July 2020, but the important thing is that it be built safely.
"I pray for safety of all the workers involved in the construction," Pres. Uchida said.
The DNUS facility will produce plastic automotive parts for the MTMUS assembly plant and will employ approximately 380 people at full production.
"By selecting Alabama as the site for its first U.S. manufacturing facility, DaikyoNishikawa joins a long list of world-class Japanese companies with growing operations in the state," said Alabama Commerce Secretary Greg Canfield. "We look forward to working with this high-caliber company to assemble a workforce in Huntsville that can fuel its growth plans."
Ivey told the Japanese executives that Canfield and the Alabama Department of Commerce were there to help them in anything that they need.
"DaikyoNishikawa is a key manufacturer in the growing cluster of Tier 1 automotive suppliers for MTMUS, and we're excited to provide the skilled workers for this high-performing auto industry leader," Huntsville Mayor Tommy Battle said.
"We are honored to be your partner," Battle told DNUS executives. "We will make sure that you have the best workforce possible."
Battle said that DNUS is one of three Mazda Toyota suppliers that have already announced that they are locating facilities in Huntsville, with DNUS being both the first to announce and now the first to break ground.
"This is a city that brings engineering and manufacturing together to build amazing things," Battle concluded. "This is a great victory, not just for Huntsville, and the Tennessee Valley, but all of North Alabama.
"Through collaborative efforts between the public and private sector, our state has positioned itself as a national and global leader the automotive industry," Economic developer Nicole Jones explained to the Alabama Political Reporter. "The state of Alabama continues to unveil major automotive industry-related announcements, which translates into more jobs in our area. DaikyoNishikawa's decision to establish its first US presence at the Mazda Toyota plant in north Alabama is an important component of the automotive supply chain and is a testament to the creation of an environment conducive for business."
Demonstrating the company's commitment to be good corporate citizen, DNUS President Seiji Okada presented a check to United Way of Madison for $10,000 at Thursday's event.
In May, DNUS became the first auto supplier to announce plans to locate a facility on the site of the Mazda Toyota joint venture assembly plant, which will have the capacity to produce up to 300,000 vehicles annually. The Mazda-Toyota partnership is investing $1.6 billion to open the Huntsville assembly plant, which will employ up to 4,000 people.
The DNUS facility will begins operations coinciding with the start of MTMUS vehicle production in 2021. DNUS's Alabama workforce will manufacture large resin parts such as bumpers and instrument panels for Mazda and Toyota.
DaikyoNishikawa operates about a dozen research and development centers and manufacturing plants in Japan in addition to its production sites in Mexico, Thailand, Indonesia and China.
The company employs more than 5,000 people worldwide.
Five MTMUS suppliers, including DNUS, have already announced plans to build factories in North Alabama, employing 1,700 workers, most of them in Huntsville.
DNUS has already started hiring qualified candidates.
The Alabama Political Reporter asked Gov. Ivey that with all of the announcements of new jobs at Mazda-Toyota, auto suppliers like DNUS, as well as drones, and rocket engines at Blue Origins, if there was a danger that that state would not be able to keep all of these facilities supplied with competent labor.
Ivey said that is why she has been stressing workforce development and one of the reasons why she is working to improve K-12 education in the state.
Print this piece
Likely Republican primary voters reject Poarch Creeks "winning" plan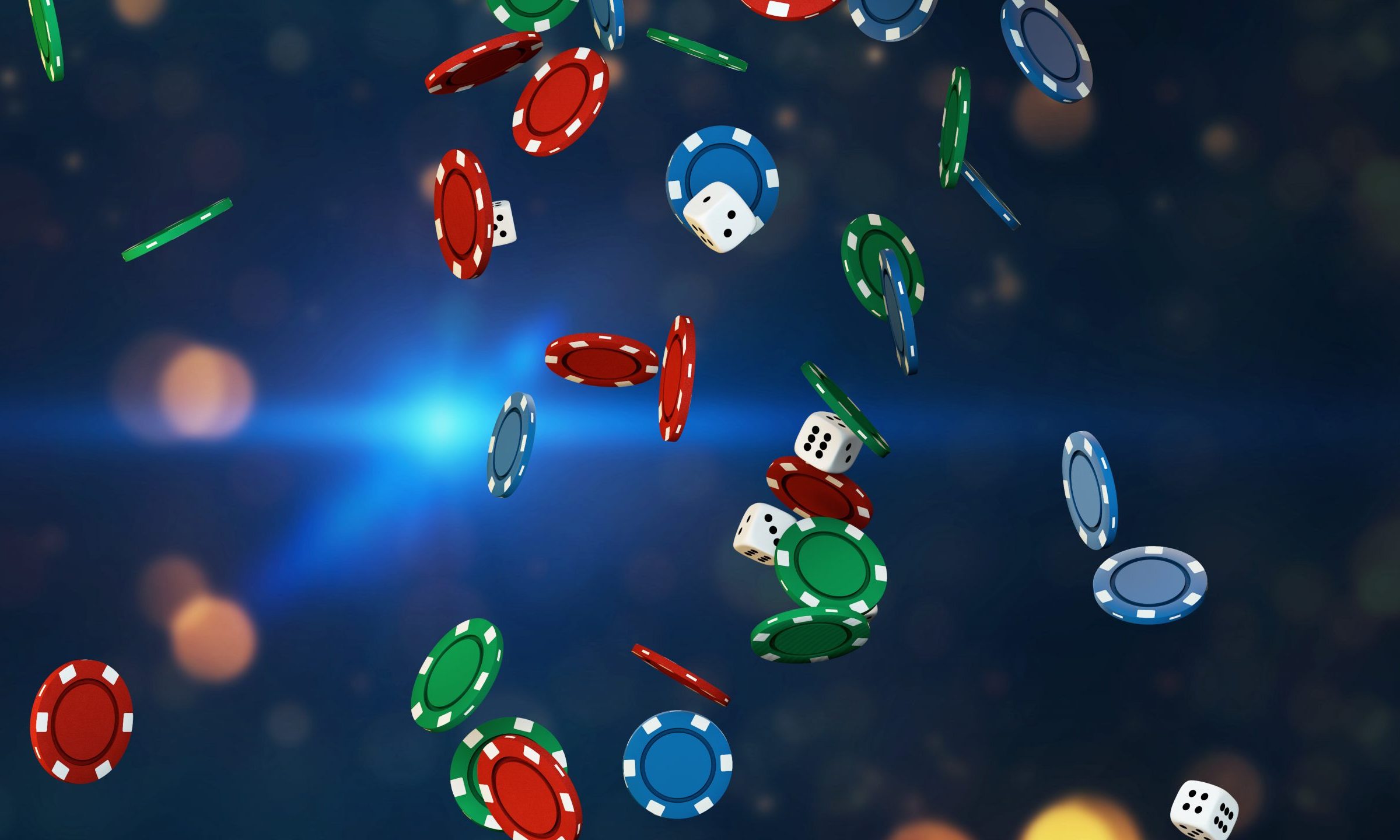 A survey of likely Republican primary voters obtained by APR shows that a majority do not support giving the Poarch Band of Creek Indians a monopoly over gaming in the state despite the tribe's promise of a billion dollars.
Over the last several months, PCI has orchestrated a massive media blitz to convince Alabamians that they have a winning plan for the state's future in exchange for a Tribal-State compact and exclusive rights to Vegas-style casino gaming.
The survey commissioned by the Republican House and Senate caucuses and conducted by CYGNAL, a highly respected Republican polling firm, found that only 34.1 percent of likely Republican primary voters are buying what the tribe is selling. On the contrary, nearly 50 percent of Republicans oppose the plan, with almost 40 percent voicing strong opposition.
Of those surveyed, females are against the plan by nearly 50 percent, with men weighing-in at almost 60 percent unfavorable to PCI's proposal.
Perhaps most significant is that PCI's monopoly plan was widely rejected in areas where the tribe already operates casinos. In the Mobile area, nearest Windcreek Atmore, over half of Republicans see a monopoly unfavorably. The same is true in the Montgomery area, where PCI has two gaming facilities.
Not a single big city surveyed in the state held a favorable view of PCI's plan with Birmingham and Huntsville rejecting the tribal monopoly by almost 50 percent.
Very conservative, somewhat conservative and moderate voters didn't view the plan as positive.
Ninety-one percent of respondents said they defiantly would be voting in the upcoming Republican primary on March 3.
PCI has lavished money on media outlets throughout the state, garnering favorable coverage, especially on talk radio and internet outlets. The tribe has also spent freely on Republican lawmakers.
Perhaps some good news for PCI is that Republican primary voters believe that state legislators are more likely to represent special interests above the interests of their constituents.
PCI lobbyists continue to push the tribe's agenda at the State House in defiance of Gov. Kay Ivey's call for no action on gaming until her study group returns its findings.
The survey found that Ivey enjoys a 76.3 percent favorability rating among likely Republican primary voters.
Print this piece