Limestone County sheriff indicted on 13 counts of theft, ethics charges.
Limestone County Sheriff Michael Blakely was arrested on Wednesday after being indicted on 13 theft and ethics charges. 
Blakely is charged with four separate counts of theft from his campaign account that total $11,000. Additionally, he's charged with five counts of theft or ethics charges for stealing money from Limestone County funds, including from the Sheriff's Law Enforcement Fund. 
The 10-term sheriff is also charged with soliciting a $1,000 wire transfer, two counts of using his official position to get interest-free loans in the form of a $50,000 cashier's check and/or a $22,189.68 credit. He's also charged with the theft of money from Limestone County inmates' personal funds. 
Blakely was booked into his own jail and released Wednesday on a $49,000 bond. 
Despite the indictments, one of Blakely's three attorneys, Robert Tuten, told APR on Wednesday that the sheriff will remain in office while the court case proceeds. 
"He will plead not guilty,"  Tuten said, adding that Blakely's arraignment might take some time as it's likely all the local judges will recuse themselves from the case. "He is an elected official, and being an elected official he'll continue to do the work that he was elected to do while the case works its way through the court system." 
"Public officials are entrusted to perform their duties honestly and above reproach," said Attorney General Steve Marshall in a press release Wednesday. "When that bond of trust is broken, our society suffers undue harm. My office—working with our federal and state partners—is committed to ensuring that the violators of the public trust be held accountable under the law." 
"I would like to thank the Federal Bureau of Investigation for its investigative assistance in this case. Anyone with information regarding corrupt practices by public officials is encouraged to contact the Alabama Attorney General's Office at [email protected]." Marshall continued. 
FBI Birmingham Special Agent Johnnie Sharp, Jr. said in a press release that while the overwhelming majority of public officials serve honorably, those that do not rob their communities of the fundamental right to honest government. 
"I want the citizens of north Alabama to know that if they have information about potential wrongdoing by a public official or law enforcement officer, the FBI wants to hear from you. If you have information, call my office's Public Corruption Tip Line at (844) 404-TIPS, share what you know, and join in the fight against corruption," Sharp said. 
In a tweet Wednesday the Limestone Sheriff's Office quoted Blakely as once saying "You can indict a ham sandwich." 
"We will continue to serve the great people of Limestone County with the same level of professionalism and vigor as always," according to the sheriff office's tweet.
Print this piece
Sheriffs want a database with all concealed carry permits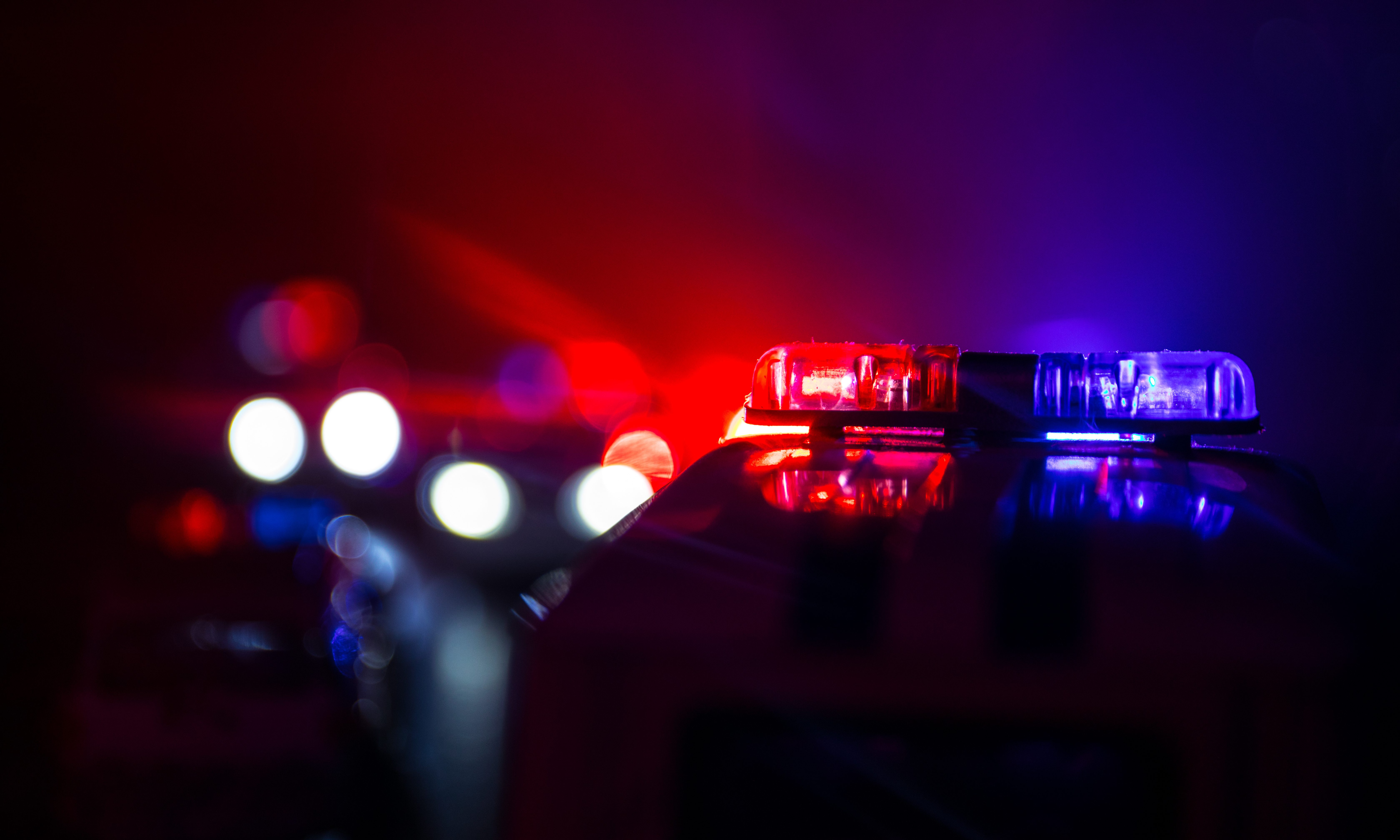 Monday the Alabama Sheriff's Association announced their support for a bill that would create a statewide repository of information about concealed carry permits and would allow officers to check the validity of a concealed carry permit.
House Bill 308 is sponsored by State Representative Shane Stringer (R-Mobile).
"In the past 13 months, Alabamians have encountered a terrible onslaught of violent conduct towards law enforcement officers," the Sheriffs announced in a press release. "We have suffered a record seven deaths of law enforcement officers in Alabama alone as a result of handgun violence. Recognizing this disturbing trend, the Alabama Sheriffs Association is announcing the creation of a new information system designed for the protection and assistance of all law enforcement officers in the State of Alabama. The Alabama Responding Officer Warning System (AROWS) is designed to verify the validity of an Alabama issued Concealed Carry Permit and will be automatically accessed by law enforcement through the L.E.T.S./ACJIC criminal justice information system any time an officer performs a traffic stop or engages in other law enforcement investigations. Among other data, it will contain critical information such as recent arrests for violent offenses to give officers a clear picture of the persons they are dealing with.'
House Bill 308, introduced in the Alabama Legislature last Thursday, codifies the AROWS system. It is sponsored by Representatives Stringer, Reynolds, Farley, Isbell, Marques, Pettus, Simpson, Sorrells, Shaver, McCampbell, Hanes, Ledbetter and Rich.
In addition to the statewide concealed carry permit repository, HB308 also standardizes the appearance, size and information content of all concealed carry pistol permits across the state to better assist officers in recognizing fraudulent concealed carry permits.
Montgomery County Sheriff Derrick Cunningham is the current president of the Alabama Sheriffs Association.
"We owe an absolute duty to every Alabama officer who puts his life on the line for us every day to see that he or she makes it home to their family safely," Sheriff Cunningham said. "The AROWS system is a huge step towards arming him with as much information as possible to ensure that happens and we don't suffer yet another officer shot or killed."
The Sheriffs have consistently opposed "Constitutional carry" laws that would end the state requirement that Alabama citizens must purchase a concealed carry permit from their local sheriff's department. They also oppose legislation giving the Alabama Law Enforcement Agency the authority over managing a state database.
"In recent legislative sessions there have been efforts to remove the local sheriff's ability to oversee the issuance, monitoring and revocation of pistol permits and transfer this duty to an overworked and understaffed state agency in Montgomery," the Sheriffs wrote in a statement. "Sheriffs are in our communities, at our schools, in our churches and on our streets every day protecting and serving our citizens. They come in contact with both good law-abiding citizens as well as the bad ones. They know their constituents better than anyone and it is critical that he or she remain in this role."
"We applaud the Alabama Legislature for their assistance in this effort," the Sheriffs continued. "Members of both the House of Representatives and the Alabama Senate have been extremely supportive and helpful in making sure our law enforcement officers are kept safe. This collaborative effort between the Alabama Legislature and the Alabama Sheriffs is a great example of governmental entities collaborating to keep all Alabama citizens safe and well protected."
Alabama is already an "open-carry" state, where all citizens, who have not lost their gun rights, are entitled to wear their guns openly on their person. Covering the weapon with a jacket or blazer or putting it in a purse however requires having a concealed carry permit. Transporting a gun in a motor vehicle, including a motorcycle, unless it is unloaded and locked in a box out of reach also requires the purchase of a concealed carry permit. Alabama citizens who do not want to purchase a permit, but who still want to have a weapon with them in their vehicles can legally have a long gun (rifle or shotgun) with them.
Senate Bill 1 "Constitutional carry" is being sponsored by State Senator Gerald Allen (R-Tuscaloosa). It has been assigned to the Senate Judiciary Committee.
Print this piece