Auto supplier Vuteq to create 200 Jobs in Alabama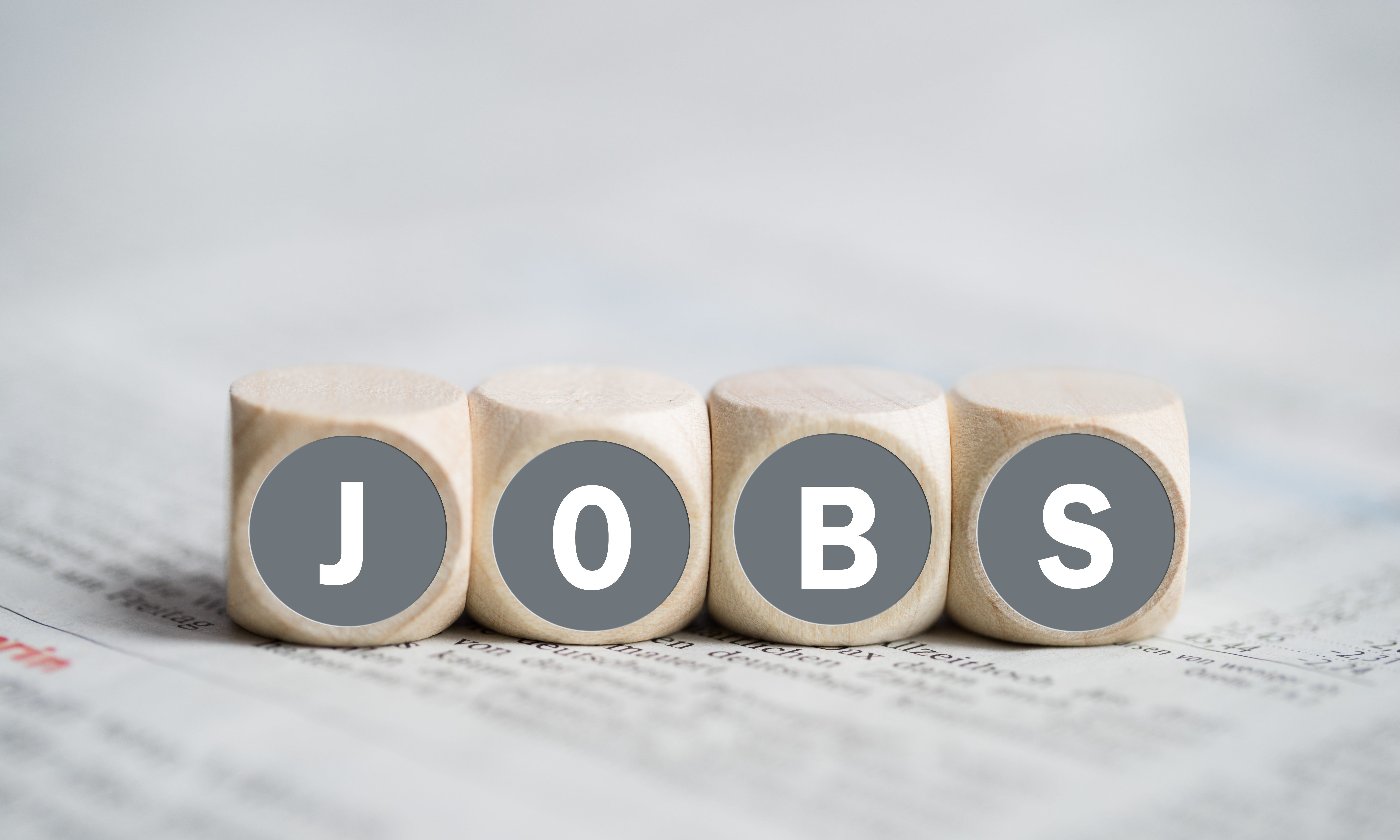 Alabama Gov. Kay Ivey announced Wednesday that global automotive supplier Vuteq USA plans to invest more than $60 million to open a manufacturing facility to serve the Mazda Toyota Manufacturing U.S.A. auto assembly plant in Huntsville.
"The automotive cluster growing around Mazda Toyota Manufacturing U.S.A. is gaining another significant addition with Vuteq's decision to open a manufacturing facility in Huntsville," Ivey said. "Vuteq has established a large industrial footprint in the United States, and it's great to see the company expand that presence to our state. We look forward to working with Vuteq and seeing it grow in Sweet Home Alabama."
"Vuteq is a respected automotive supplier with an extensive overseas network that includes locations in Asia, North America, and South America," said economic developer Nicole Jones told the Alabama Political Reporter. "The company plans to create interior and exterior plastic-injected parts as well as a myriad of subassemblies for vehicles manufactured at the Mazda Toyota plant in the Huntsville-City annexed area of Limestone County."
"Vuteq USA Inc. is very pleased and excited to be opening our next plant in Alabama," said Vuteq USA President Kazumasa Watanabe. "Our company is thankful for the support provided by the City of Huntsville and State of Alabama as we begin a new chapter."
Vuteq USA will produce interior and exterior plastic-injected parts and various sub-assemblies for Mazda and Toyota. The shared Alabama assembly plant is being built on a 2,500-acre tract in Limestone County.
"Vuteq is a superb addition to Alabama's rapidly growing network of high-caliber international auto suppliers," said Alabama Commerce Secretary Greg Canfield. "I'm confident that Vuteq will benefit from the capabilities of Alabama's skilled workforce and the state's business-friendly environment. I know we can build a solid future together."
Vuteq's site is at 7306 Greenbriar Parkway Northwest, just outside the MTMUS campus. Construction is scheduled to begin in October and be completed in September 2020. Followed by initial production trials of equipment, molds and secondary systems, production is targeted to launch in 2021.
"We're pleased that Huntsville will be home to Vuteq's first venture in Alabama and we welcome them to our growing network of automotive suppliers," said Huntsville Mayor Tommy Battle.
Vuteq USA has already begun hiring the first of its Alabama workforce. The company is projected to be ramping up to its full employment at the Huntsville facility in 2021.
Persons interested in working at the plant can email the company at [email protected]
The company is also working with AIDT, the state's primary workforce development agency, for hiring and training support.
Vuteq USA will host several other manufacturing companies within its Huntsville plant. One of these will be Diversity Vuteq LLC, a minority joint venture. The others are yet to be named.
Mazda and Toyota are investing $1.6 billion to build and equip their joint Huntsville assembly plant. MTMUS will employ up to 4,000 workers and produce up to 300,000 vehicles annually. Construction is already underway with vehicle production expected to begin in 2021.
By that time, a network of parts suppliers will be in place in North Alabama to support the Huntsville assembly operation. Counting Vuteq, five suppliers have already announced plans for facilities that will create nearly 1,700 jobs. Their combined investment in Alabama totals $440 million.
"Suppliers are a vital component of the supply chain," Jones said. "The project will yield an estimated 200 jobs and is a testament to Alabama's leadership in the automotive industry."
Japan-based Vuteq has operated in North America for over three decades. The company joins a growing list of Tier 1 auto suppliers that have announced plans to set up operations in the region. Hiroshima based DNUS broke ground on its new Huntsville automotive plant on Thursday.
Vuteq has supplied Toyota with logistics and parts since 1965. The company has more than 13,000 employees globally. Vuteq has a long-established relationship with Toyota and plans to build a strong partnership with Mazda. Vuteq has supplies parts such as interior trim, door trim and cockpit assemblies, among other things. Vuteq launched its North American operations in 1987 at Georgetown, Kentucky, where Toyota operates an assembly plant. Over the years, Vuteq has added U.S. manufacturing plants in Indiana, Texas and Mississippi, as well as a location in Ontario, Canada.
JumpStartAL launches innovative workforce development initiative
Public-private partnership uses VR-technology, job strategy to train and place participants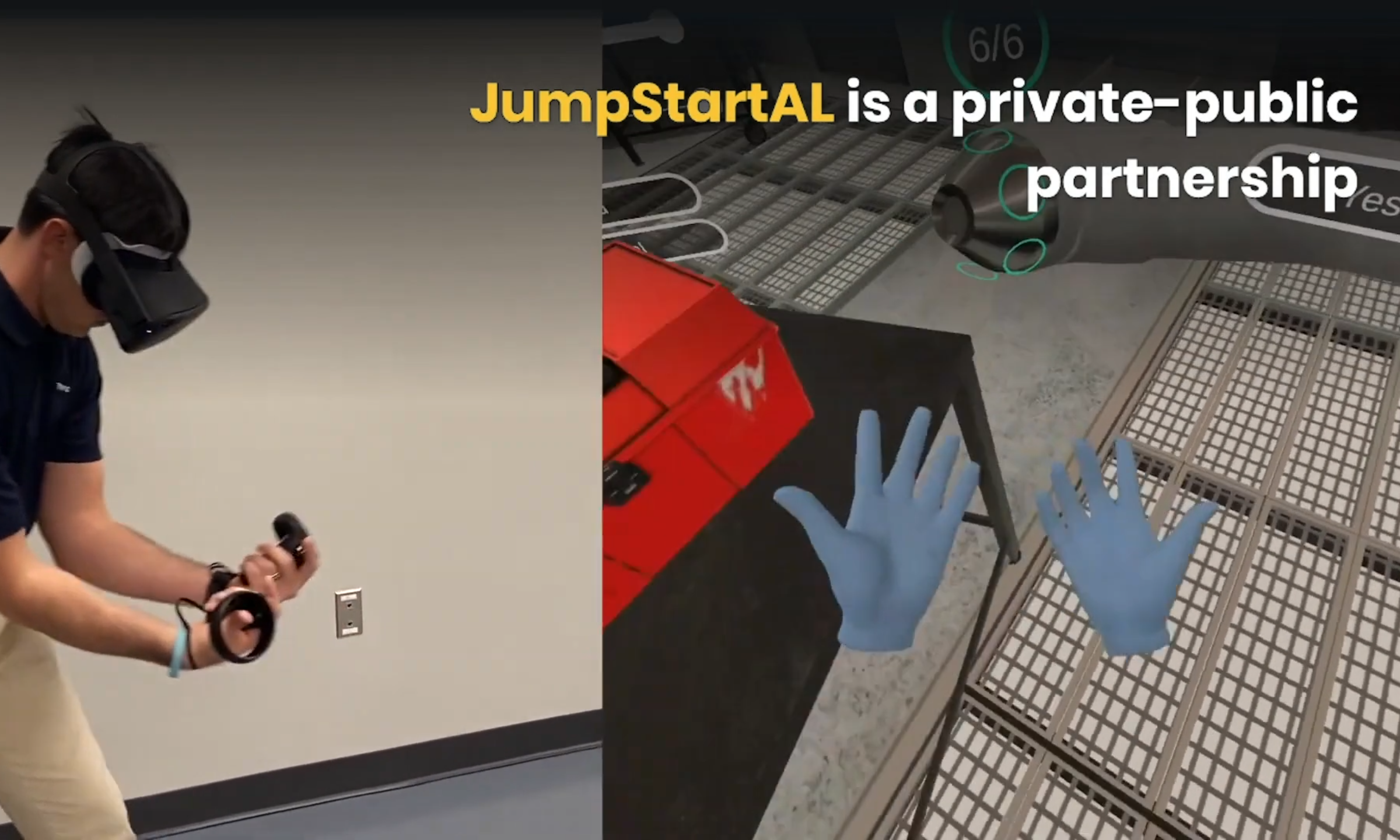 Representatives today announced JumpStartAL, a private-public partnership to help carry out Alabama's strategy for the future of workforce development. Using leading edge virtual reality (VR) training solutions from job simulator TRANSFRVR, JumpStartAL will offer new education and training programs to develop the state's next generation of highly skilled workers.
"Alabama is focused on the future," Governor Kay Ivey said. "JumpStartAL will help ensure that we are positioned to attract the jobs of tomorrow by educating and training Alabamians to take advantage of the opportunities those jobs will provide."
The initiative will highlight career paths needed for Alabama to meet its goal to increase its workforce by 500,000 highly skilled workers by 2025.
JumpStartAL training modules are created with input from industry partners and will help participants develop specific skills needed for jobs, beginning with manufacturing and expanding into other industries in the future. Training is available free of charge for anyone interested in a career in the skilled trades, including high school students, veterans, workers in existing industries, the unemployed and underemployed.
JumpStartAL will initially roll out at five Alabama community colleges, with more campuses and training facilities added in the future:
Coastal Alabama Community College
Enterprise State Community College
Jefferson State Community College
Lawson State Community College
Shelton State Community College
"Now, more than ever, we must be engaged in new and inventive ways to train the next generation of skilled workers," said Alabama Community College System Chancellor Jimmy H. Baker. "Our colleges are committed to meeting students where they are and helping them achieve a better future. Hands-on virtual reality training is a means of achieving that goal."
The statewide network of partners in the JumpStartAL initiative includes the Alabama Community College System; Ready to Work, which is operated by Alabama Industrial Development Training (AIDT); the Alabama Department of Postsecondary Education; the Governor's Office of Workforce Development; the Business Education Alliance; TRANSFRVR; Shelby County economic development organization 58 INC; Central Six Alabama Works; and the Alabama Department of Commerce.
Alabama Power, Altec and Kamtek are among the private sector leaders of JumpStartAL. The statewide business community is supporting the initiative both through job placement strategies and financial efforts.
"It is a great privilege for Altec to be partnering with so many outstanding companies and organizations throughout Alabama on such an innovative workforce development initiative", said Jay Eichelberger, General Manager for Altec Industries. "JumpStartAL demonstrates Alabama's leadership role in developing skill-aligned training programs that help broaden employment and economic opportunities. It will ensure that those entering the workforce are much better prepared to succeed, while allowing employers within the state to utilize state-of- the-art training technology that is focused on specific job skills and requirements."
JumpStartAL also will focus on addressing new challenges and opportunities that arise as a result of the coronavirus pandemic.
"The organizations and companies that make up JumpStartAL have a shared vision of ensuring Alabama and its citizens are well positioned for a prosperous and inclusive future in the 21st century economy," said Leigh Davis, vice president of economic and community development for Alabama Power. "We are honored to join with them to help make this vision a reality."
Companies interested in joining the partnership can visit jumpstartal.com. Individuals wanting more information on training locations and how to sign up can learn more at jumpstartal.com/training.