Auto supplier Vuteq to create 200 Jobs in Alabama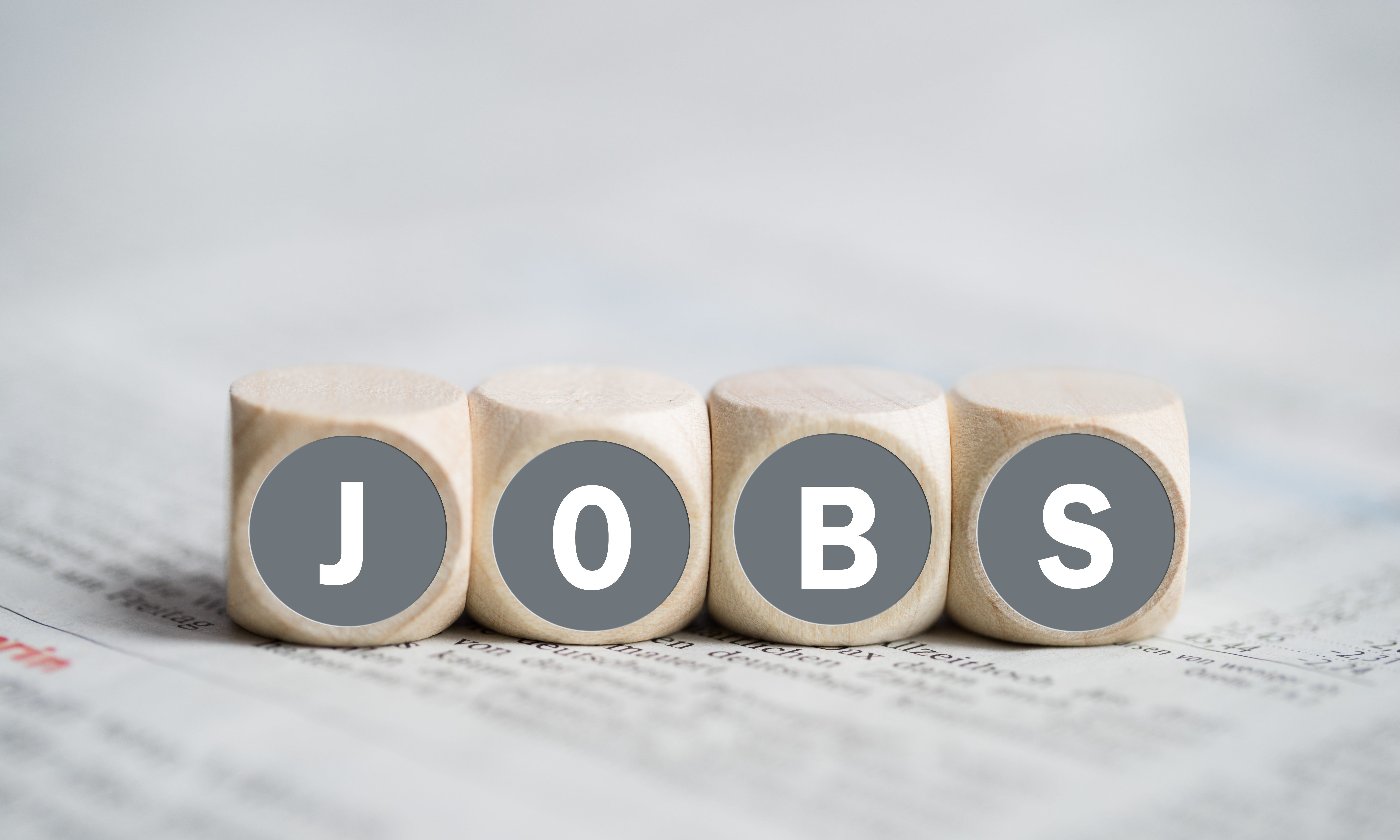 Alabama Gov. Kay Ivey announced Wednesday that global automotive supplier Vuteq USA plans to invest more than $60 million to open a manufacturing facility to serve the Mazda Toyota Manufacturing U.S.A. auto assembly plant in Huntsville.
"The automotive cluster growing around Mazda Toyota Manufacturing U.S.A. is gaining another significant addition with Vuteq's decision to open a manufacturing facility in Huntsville," Ivey said. "Vuteq has established a large industrial footprint in the United States, and it's great to see the company expand that presence to our state. We look forward to working with Vuteq and seeing it grow in Sweet Home Alabama."
"Vuteq is a respected automotive supplier with an extensive overseas network that includes locations in Asia, North America, and South America," said economic developer Nicole Jones told the Alabama Political Reporter. "The company plans to create interior and exterior plastic-injected parts as well as a myriad of subassemblies for vehicles manufactured at the Mazda Toyota plant in the Huntsville-City annexed area of Limestone County."
"Vuteq USA Inc. is very pleased and excited to be opening our next plant in Alabama," said Vuteq USA President Kazumasa Watanabe. "Our company is thankful for the support provided by the City of Huntsville and State of Alabama as we begin a new chapter."
Vuteq USA will produce interior and exterior plastic-injected parts and various sub-assemblies for Mazda and Toyota. The shared Alabama assembly plant is being built on a 2,500-acre tract in Limestone County.
"Vuteq is a superb addition to Alabama's rapidly growing network of high-caliber international auto suppliers," said Alabama Commerce Secretary Greg Canfield. "I'm confident that Vuteq will benefit from the capabilities of Alabama's skilled workforce and the state's business-friendly environment. I know we can build a solid future together."
Vuteq's site is at 7306 Greenbriar Parkway Northwest, just outside the MTMUS campus. Construction is scheduled to begin in October and be completed in September 2020. Followed by initial production trials of equipment, molds and secondary systems, production is targeted to launch in 2021.
"We're pleased that Huntsville will be home to Vuteq's first venture in Alabama and we welcome them to our growing network of automotive suppliers," said Huntsville Mayor Tommy Battle.
Vuteq USA has already begun hiring the first of its Alabama workforce. The company is projected to be ramping up to its full employment at the Huntsville facility in 2021.
Persons interested in working at the plant can email the company at [email protected]
The company is also working with AIDT, the state's primary workforce development agency, for hiring and training support.
Vuteq USA will host several other manufacturing companies within its Huntsville plant. One of these will be Diversity Vuteq LLC, a minority joint venture. The others are yet to be named.
Mazda and Toyota are investing $1.6 billion to build and equip their joint Huntsville assembly plant. MTMUS will employ up to 4,000 workers and produce up to 300,000 vehicles annually. Construction is already underway with vehicle production expected to begin in 2021.
By that time, a network of parts suppliers will be in place in North Alabama to support the Huntsville assembly operation. Counting Vuteq, five suppliers have already announced plans for facilities that will create nearly 1,700 jobs. Their combined investment in Alabama totals $440 million.
"Suppliers are a vital component of the supply chain," Jones said. "The project will yield an estimated 200 jobs and is a testament to Alabama's leadership in the automotive industry."
Japan-based Vuteq has operated in North America for over three decades. The company joins a growing list of Tier 1 auto suppliers that have announced plans to set up operations in the region. Hiroshima based DNUS broke ground on its new Huntsville automotive plant on Thursday.
Vuteq has supplied Toyota with logistics and parts since 1965. The company has more than 13,000 employees globally. Vuteq has a long-established relationship with Toyota and plans to build a strong partnership with Mazda. Vuteq has supplies parts such as interior trim, door trim and cockpit assemblies, among other things. Vuteq launched its North American operations in 1987 at Georgetown, Kentucky, where Toyota operates an assembly plant. Over the years, Vuteq has added U.S. manufacturing plants in Indiana, Texas and Mississippi, as well as a location in Ontario, Canada.
Print this piece
Gov. Ivey launches state guide to COVID-19 relief efforts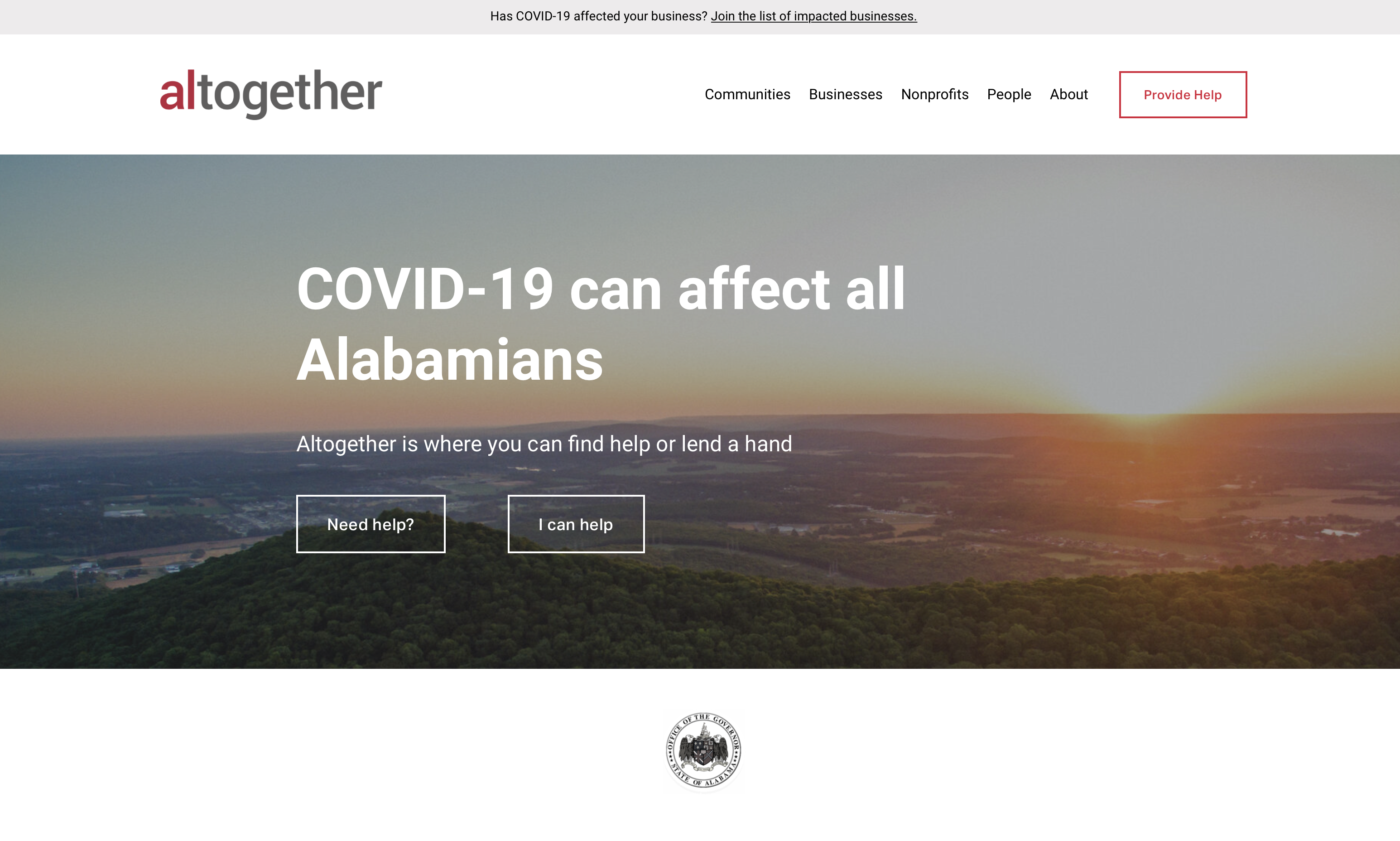 Governor Kay Ivey on Monday announced the launch of altogetheralabama.org, an online resource that will serve as a hub of information for the state's response to the coronavirus crisis.
The site becomes the state's official guide to COVID-19 relief efforts, to help empower those impacted by the outbreak and those who want to offer support.
"We wanted to quickly create a trusted resource that centralizes information, resources and opportunities for businesses and individuals in need of support," Governor Ivey said. "We are all in this together."
The website is designed to be a comprehensive guide to aid in navigating all issues related to the COVID-19 response. Individuals and business owners can seek help and identify state and federal resources that can provide a lifeline in the form of low-interest loans and financial assistance.
Business owners, for example, can learn about the U.S. Small Business Administration's Paycheck Protection Program, which launched April 3 to provide a direct incentive for them to keep their workers on the payroll. Displaced workers, meanwhile, can use the site to learn about enhanced unemployment benefits.
"It's important for Alabama's business owners and its workforce to take full advantage of the resources being made available through the federal government's $2 trillion coronavirus relief package," said Greg Canfield, secretary of the Alabama Department of Commerce. "The site is meant to expedite the process so both employers and employees can get back up on their feet as fast as possible."
At the same time, the site will function as a pathway for Alabama's good corporate citizens and the general public to offer support and solutions that can help spark recovery across the state. It will act as a portal for companies, non-profits and individuals to volunteer, make donations of supplies, offer an assistance program, and even post job openings.
The site was developed in partnership with Opportunity Alabama, a non-profit organization that promotes investment in the state's designated Opportunity Zones. It was facilitated by a partnership with Alabama Power.
"Over the last two years, Opportunity Zones have allowed us to build a network of stakeholders that care deeply about helping distressed places," said Alex Flachsbart, Opportunity Alabama founder and CEO. "We hope this site will provide a gateway linking our network to those businesses and communities in economic distress, no matter where they are in Alabama."
"These are challenging times," added Governor Ivey. "We needed a place to efficiently and rapidly post and disseminate information – as soon as it's available – for all affected parties. Thank you for your support and partnership in helping bring Alabama together."
Any business, program or individual who would like to join ALtogether as a resource in COVID-19 response and relief can register at altogetheralabama.org/join.
Print this piece