Charlotte Meadows wins House District 74 Republican primary runoff
On Tuesday, former Montgomery school board President Charlotte Meadows won the Republican primary runoff election in House District 74 over U.S. Army Reserve Colonel and prominent bankruptcy attorney Michael Fritz.
"We did it!" Meadows announced on social media. "To my fantastic supporters, I can not thank each of you enough. To my amazing family that has supported me throughout this process, I love you and I appreciate your sacrifice. We are not done yet, I will need your vote one more time in November. Thank you! Thank you! Thank you!"
There were some issues with the Alabama Secretary of State's website so official results were delayed to the point that it was hours after Fritz had conceded, Meadows had declared victory, and the Alabama Republican Party has declared Meadows that the media got any results at all.
As of press time 15 of 17 precincts had reported and Meadows had 3,711 votes, 54.8 percent, and Fritz had 3,061 votes, 45.20 percent.
"On behalf of the Alabama Republican Party, congratulations to Charlotte Meadows on becoming our party's nominee," said Alabama Republican Party Chairman Terry Lathan. "We are looking forward to working with her to ensure this seat remains in the Republican column."
"Both Michael Fritz and Charlotte Meadows should be commended for running positive, issues-driven campaigns that avoided negative attacks and adhered to President Reagan's famous 11rh Commandment," said Speaker of the House Mac McCutcheon, R-Monrovia. "Charlotte has my full support in the general election, and I know she will prove to be a valuable addition to the Alabama House."
The House District 74 seat became open following the death of State Rep. Dimitri Polizos, R-Montgomery.
Provisional ballots will be counted on Sept. 3, 2019 and certification of votes will occur on Sept. 4, 2019.
Meadows promised on her Facebook page, "I will be a responsive and transparent representative and I am excited about the opportunity to serve the people of District 74. I hope to earn your support through this campaign, and I hope you'll check back on our Facebook page for more information and volunteer opportunities."
Meadows has been an advocate for education reform for the past fifteen years. Meadows has a degree in accounting from Auburn University and a Master's Degree in Business from University of South Alabama. She served on the Montgomery school board and has been the outreach director for StudentsFirst, a national education reform non-profit. Meadows is co-owner of her husband's medical practice where she has been the business manager. They have three children.
Meadows is an outspoken proponent of school choice in Alabama and is co-founder of the new LEAD Academy charter school that opened in Montgomery on August 15.
Meadows has the endorsements of both the Alabama Farmers Federation and the Alabama Forestry Association.
Meadows will face former Montgomery NAACP President Rayford Mack in the general election on Nov. 12.
Opinion | A question for Alabama Republican voters
You won last Tuesday. But let me ask you this: What did you win?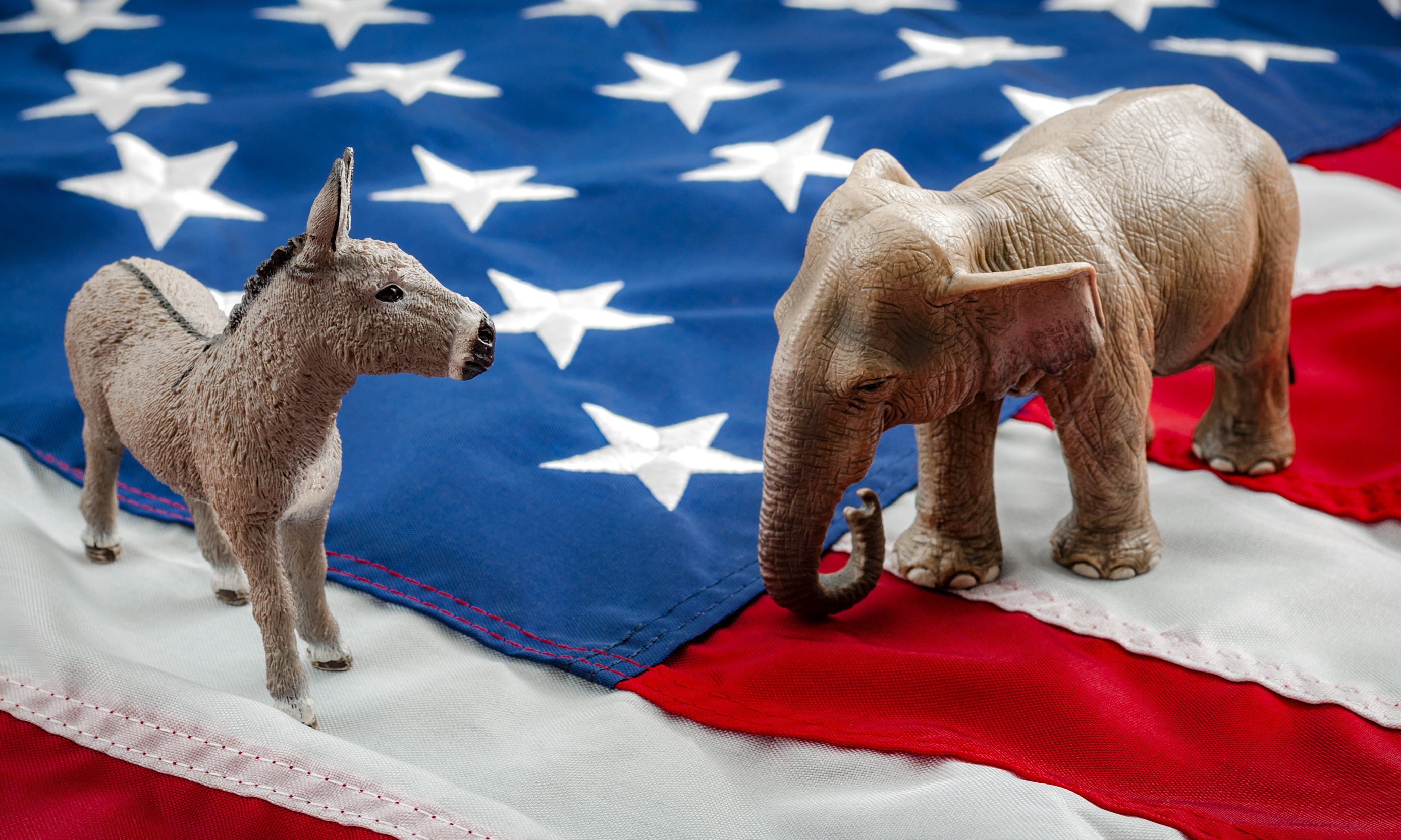 Let's chat, Republican voters. Now that the election is over and emotions have returned to just short of a five-alarm fire, I'd like to lay a few things out for you. Things just to consider. Things that maybe you'll carry with you in the future. And then, I have a question for you.
Let's begin here: You won last Tuesday. Convincingly. 
No two ways about it, the Republican candidates in this state mostly crushed their Democratic competition, a few statehouse races in Dem strongholds notwithstanding. In the all-important statewide race at the top of this state's ticket — Sen. Doug Jones vs. Republican Tommy Tuberville — there was a convincing Tuberville win. 
So, congratulations. 
But let me ask you this: What did you win? 
Not, "what did the party win," but what did you win personally? These elections aren't about the team winning. They're about public representation that best reflects your interests and values. 
That's what a representative government is about, right? Electing people who will go to D.C. or Montgomery or your local courthouse and get the things done that are important to you. 
So, did you get that? 
Well, let's take a look. 
According to a 2018 Public Affairs Research Council study completed in Alabama, these were the top five issues for state voters: 1. Public education, 2. Healthcare, 3. Government corruption and ethics, 4. Mental health and substance abuse, and 5. Poverty. 
Obviously, a few things have happened since then, so I think it's safe to say we can include the economy and global health crises in the top seven. 
And I also know from the campaign ads and constant comments on social media sites that replacing justices on the Supreme Court (mostly in an effort to overturn the legalization of abortion) is high on the list. In fact, it was most often the single topic listed by voters and the single reason many said they were voting against Jones. 
So, there's your list of important issues. Did your elected officials have a plan to address any of those things?
In short, no. I checked. And you can too. 
Go to the websites for Tuberville, Robert Aderholt, Mo Brooks, Mike Rogers, Barry Moore and Jerry Carl — those are the U.S. senator and representatives elected in Alabama last week — and see if you can locate their specific plans for any of those things. 
Hell, half of them don't even list education — your No. 1 priority — on their websites. 
On your No. 2 issue, healthcare, the responses are so laughably stupid, it's frankly hard to believe that adults wrote them. Every single one of them wants to "repeal and replace Obamacare." None of them specify exactly what they plan to replace it with.  
Let me put that another way: They want to take healthcare away from hundreds of thousands of Alabamians, in the middle of a pandemic, and just hope that insurance companies and hospitals behave appropriately and don't mistreat anyone.  
Let's be real here. These guys got elected because they're on the R team, and because you've been led to believe that the most important vote that can be cast is one for the people who will choose our next Supreme Court justice. 
And you believe that because you have the misguided notion that the Supreme Court will one day overturn Roe v. Wade and ban abortions, which will magically eliminate all abortions. You also believe the high court will do other things, like repeal Obamacare or overturn precedent allowing gay marriage. 
Bad news: None of those things are going to happen. Just this week, the court, despite a 6-3 conservative majority, sent strong signals that the latest attempt to kill Obamacare will be unsuccessful. 
In June, the court upheld an opinion that blocked a Louisiana law requiring doctors to have admitting privileges at local hospitals before they can perform an abortion. The law was designed to limit abortion clinics in the state. 
In October, the court declined to even hear the case of a former Kentucky clerk who was jailed for failing to issue marriage licenses to same-sex couples. 
Now, we could get into the technical legal reasons behind those decisions, but they all essentially boil down to this: The rulings in the major cases on abortion, Obamacare and gay marriage weren't made flippantly. And once they were made, they became precedent for the court and incredibly hard to overturn.  
But don't take my word for it. Go read the opinions in the cases I mentioned. Read the analysis from legal scholars. Read the words of the justices. 
And when you finish, ask yourself this: If these conservative judges are going to behave like responsible judges then what exactly am I getting out of all these Republican votes? 
Our schools are in bad shape. Our health care system is failing. We're going to have to open a new prison just for convicted Republican lawmakers and elected officials at the rate we're going. We're at the top of the charts on poverty. And we have one of the highest death rates in the world for COVID. 
What else do we need to fail at before you'll consider voting for someone who has some idea what they plan to do? No, really, I'm asking.