Animal Wellness Action thanks Sewell for voting to protect Alabama Racking Horses
Wednesday, the Animal Wellness Action applauded U.S. Rep. Terri Sewell, D-Selma, for voting for legislation to protect Iconic Alabama State Racking Horses.
The U.S. House of Representatives recently passed the Prevent All Soring Tactics (PAST) Act, HR693, by a vote of 333 to 96. Congresswoman Sewell voted in support of the bill.
"We applaud Rep. Sewell for her terrific work to help end the practice of soring that has marred the show horse world and the Great State of Alabama for six decades," said Animal Wellness Action executive director Marty Irby.
Irby is a native Alabamian and a former world grand champion Alabama Racking Horse.
The PAST Act strengthens the Horse Protection Act and is intended to end the torturous, painful practice of soring Alabama Racking, Tennessee Walking, and Spotted Saddle Horses. Soring, is the intentional infliction of pain to horses' front limbs by applying caustic chemicals such as mustard oil or kerosene or inserting sharp objects into the horses' hooves to create an exaggerated gait known as the "Big Lick."
Soring is used to make a naturally gaited horse have an even more exaggerated gait. Horse owners wins ribbons and trophies at gaited horse shows for the horses with the most desirable gait.
Soring has plagued the equine world for six decades. In April of 2019, Animal Wellness Action exposed an alleged soring incident in Alabama surrounding Joseph Abernathy. Abernath has been under the watchful eye of the Federal Bureau of Investigation.
The Alabama Racking Horse was recognized as a distinct breed by the USDA in 1971. It is known for a distinctive single-foot gait. The Racking Horse Breeders' Association of America is headquartered in Decatur to maintain the breed registry. Its goal is to preserve the breed in a natural state.
The PAST Act seeks to eliminate the artificial devices currently used in Racking Horse shows such as the World Celebration held in Priceville in September to artificially enhance the gait of gaited breeds like the Alabama Racking Horse.
S. 1007 is the Senate companion bill led by Senator Mike Crapo, R-Idaho, that mirrors the House passed legislation.
"Timing is ripe, and the majority of Americans want to see Congress work to protect these iconic American horses upon whose backs our country was built upon," said Animal Wellness Advocate Priscilla Presley. "U.S. Senate Majority Leader Mitch McConnell should swiftly schedule a vote on the PAST Act, and execute the will of the American people, and I call on him to do so!"
Neither U.S. Senators Doug Jones (D), nor Richard Shelby (R) have cosponsored S. 1007, which has 43 co-sponsors.
"The bottom line is you are either for animal cruelty, or you are against it," said Congressman Ted Yoho (R-Florida), the lead Republican sponsor of the House PAST Act.
The group chastised Congresswoman Martha Roby, R-Montgomery, for voting against the PAST Act after co-sponsoring the bill in past years. Reps. Bradley Byrne, Robert Aderholt, Mo Brooks, Mike Rogers, and Gary Palmer all also voted against the PAST Act.
Irby praised Sewell for her vote, but expressed disappointment in the rest of the House delegation from Alabama.
"I am disappointed that the rest of the Alabama delegation, including my hometown Representative, Bradley Byrne, chose to side with animal abusers and call on Senators Jones and Shelby to join in cosponsoring S. 1007 in the Senate," Irby concluded.
The PAST Act would ban the use of using large stacked shoes and ankle chains. It would also eliminate the existing system of self-regulation by the industry and impose toughen penalties for violators of the Horse Protection Act.
The PAST Act is supported by Animal Wellness Action, the American Horse Council, American Veterinary Medical Association, American Association of Equine Practitioners, United States Equestrian Federation, National Sheriff's Association, and the Alabama Veterinary Medical Association.
According to Animal Wellness Action, the PAST Act has been blocked for years by a handful of well-placed lawmakers, but a new House rule triggering consideration of any measure that attracts 290 or more cosponsors brought the issue to the floor. The PAST attracted 308 cosponsors and was led by Rep. Kurt Schrader, D-Oregon and Ted Yoho (R), the cochairs of the Congressional Veterinary Medicine Caucus, along with Reps. Steve Cohen, D-Tennessee, Ron Estes, R-Kansas, Jan Schakowsky, D-Illinois, and Chris Collins, R-New York. The Senate companion has garnered 43 cosponsors.
Animal Wellness Action (Action) is a Washington, D.C.-based 501(c)(4) organization with a mission of helping animals by promoting legal standards forbidding cruelty. The group says that they champion causes that alleviate the suffering of companion animals, farm animals, and wildlife.
Fauci calls on governors in states with surging cases to issue mask orders
As COVID-19 deaths in Alabama passed 1,000 on Tuesday, Dr. Anthony Fauci called on governors to issue face mask orders to slow the spread of the virus.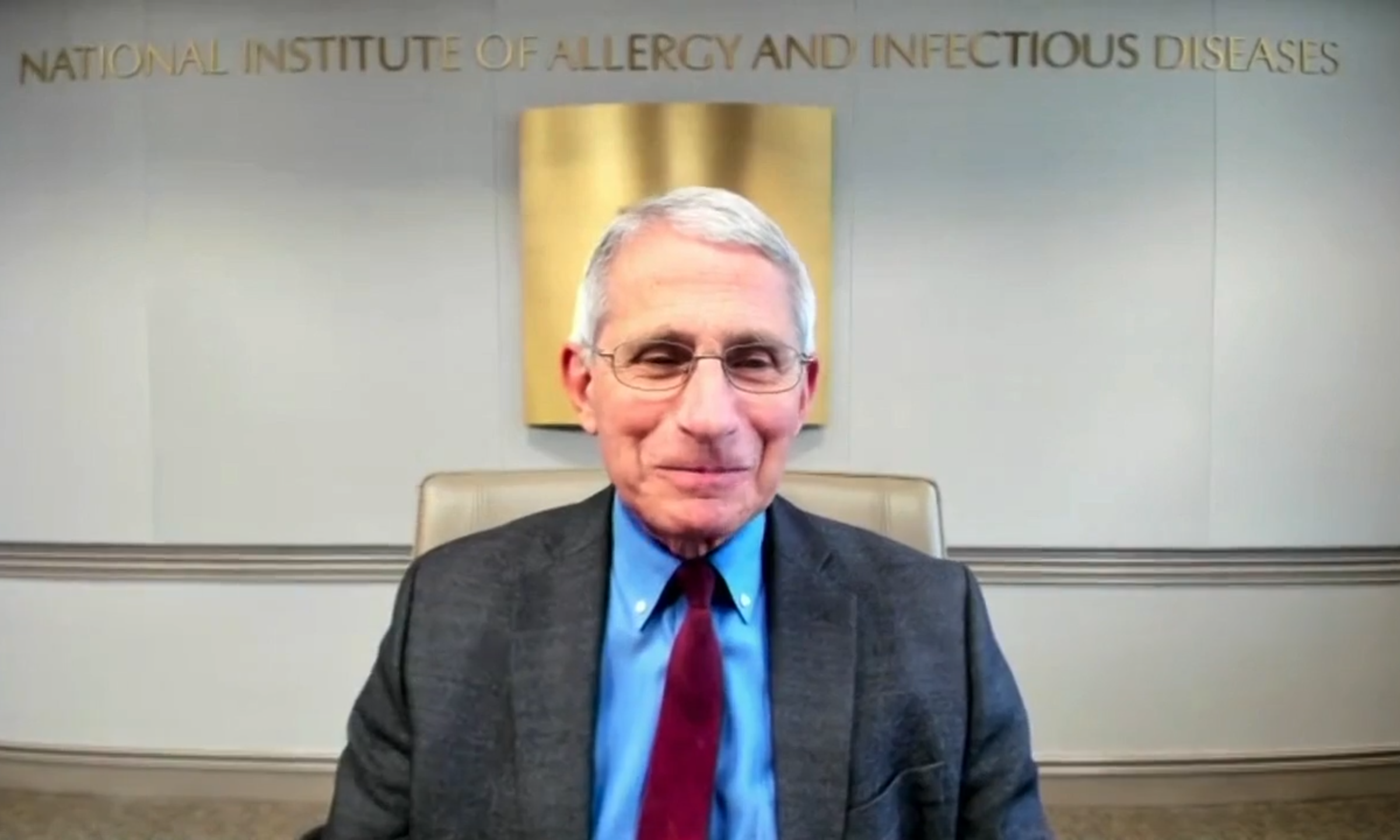 As COVID-19 deaths in Alabama passed 1,000 on Tuesday, a member of the White House's coronavirus task force called on governors to issue face mask orders to slow the spread of the virus.
Dr. Anthony Fauci, head of the National Institute of Allergy and Infectious Diseases and a member of the White House's coronavirus task force, when asked by APR whether he'd like to see governors in states with surging cases institute statewide orders to wear masks, said yes.
"I do believe a statewide mask order is important because there is a variability in people taking seriously or even understanding the benefit of masks," Fauci said during a press conference, hosted by U.S. Sen. Doug Jones, D-Alabama on Tuesday. "Masks make a difference. It is one of the primary fundamental tools we have."
Alabama Gov. Kay Ivey on June 30 extended her "safer-at-home" order until July 31, but declined to institute any further mandates despite surging new cases and hospitalizations.
Fauci also said that social distancing and the closure of bars are important to communities looking to slow the spread.
"Fundamental things like masking, distancing, washing hands, closing bars — if you do that, I think it will be a giant step toward interfering with the spread in your community," Fauci said.
At least 1,007 people have died statewide from COVID-19, according to the Alabama Department of Public Health.
New daily COVID-19 cases in Alabama dipped below 900 for the first time in six days, but just barely, with 888 new cases on Tuesday. Thirty-one percent of the state's total confirmed cases have come within the last two weeks.
Alabama's hospitals on Monday were caring for more COVID-19 patients than at any time since the pandemic began.
UAB Hospital had 86 coronavirus patients on Monday, the highest the hospital had seen. Huntsville Hospital had 72 COVID-19 patients on Monday, and the surge in cases prompted the hospital to cancel elective surgeries and convert three surgical floors to COVID-19 care, according to AL.com.
At East Alabama Medical Center in Opelika there were 41 COVID-19 patients on Monday, which was the highest the hospital has seen in weeks and not far from the hospital's peak of 54 patients on April 11.
The average age of those becoming infected with coronavirus has dropped by 15 years since the beginning of the pandemic, Fauci said, which has lowered the overall death rate due to the virus, as younger people usually fair better, but not if that young person has an underlying medical condition.
"We are now getting multiple examples of young people who are getting sick, getting hospitalized and some of them even requiring intensive care," Fauci said, adding that even those young people who have coronavirus but are asymptomatic can spread the virus to others, who may be more compromised.
Fauci warned against pointing to the overall declining death rate and becoming lax about coronavirus, and said that "it's a false narrative to take comfort in a lower rate of death."
"There's so many other things that are very dangerous and bad about this virus. Don't get yourself into false complacency," Fauci said.
Dr. Don Williamson, president of the Alabama Hospital Association, told APR on Monday that it may take several weeks to learn whether the increasing number of those hospitalized in Alabama will worsen and require ICUs and ventilators, and possibly lead to a rise in deaths.
"We just don't know yet. We don't know which way we're going to go," Williamson said Monday. "We just know we got a whole lot more cases than we had a month ago, and we've got a lot more hospitalizations than we had a month ago."
Asked about his thoughts on the state of the virus in Alabama, Fauci said that what's alarming is the slope of the curve of new daily cases.
"When you see a slope that goes up like that you've got to be careful that you don't get into what's called an exponential phase, where every day it can even double, or more," Fauci said. "You're not there yet, so you have an opportunity, a window to get your arms around this, and to prevent it from getting worse."
Speaking on what's become the politicization of the wearing of face masks, Fauci said that politicization of any public health matter has negative consequences. President Donald Trump does not wear face masks in public, prompting concern from many that by doing so he's suggesting to the public that masks aren't needed. The issue is divided rather sharply along partisan lines.
In a recent Quinnipiac University poll, two-thirds of voters, 67 percent, said Trump should wear a face mask when he is out in public, but while 90 percent of Democrats and 66 percent of independents say the president should wear a mask in public, just 38 percent of Republicans said the same.
"I mean, obviously today, it's no secret to anybody who lives in the United States that we have a great deal of polarization in our country, unfortunately," Fauci said. "We hope that changes, but there's no place for that when you're making public health recommendations, analysis of data, or any policies that are made. That will always be a detriment to do that."