Opinion | Less outrage, more leadership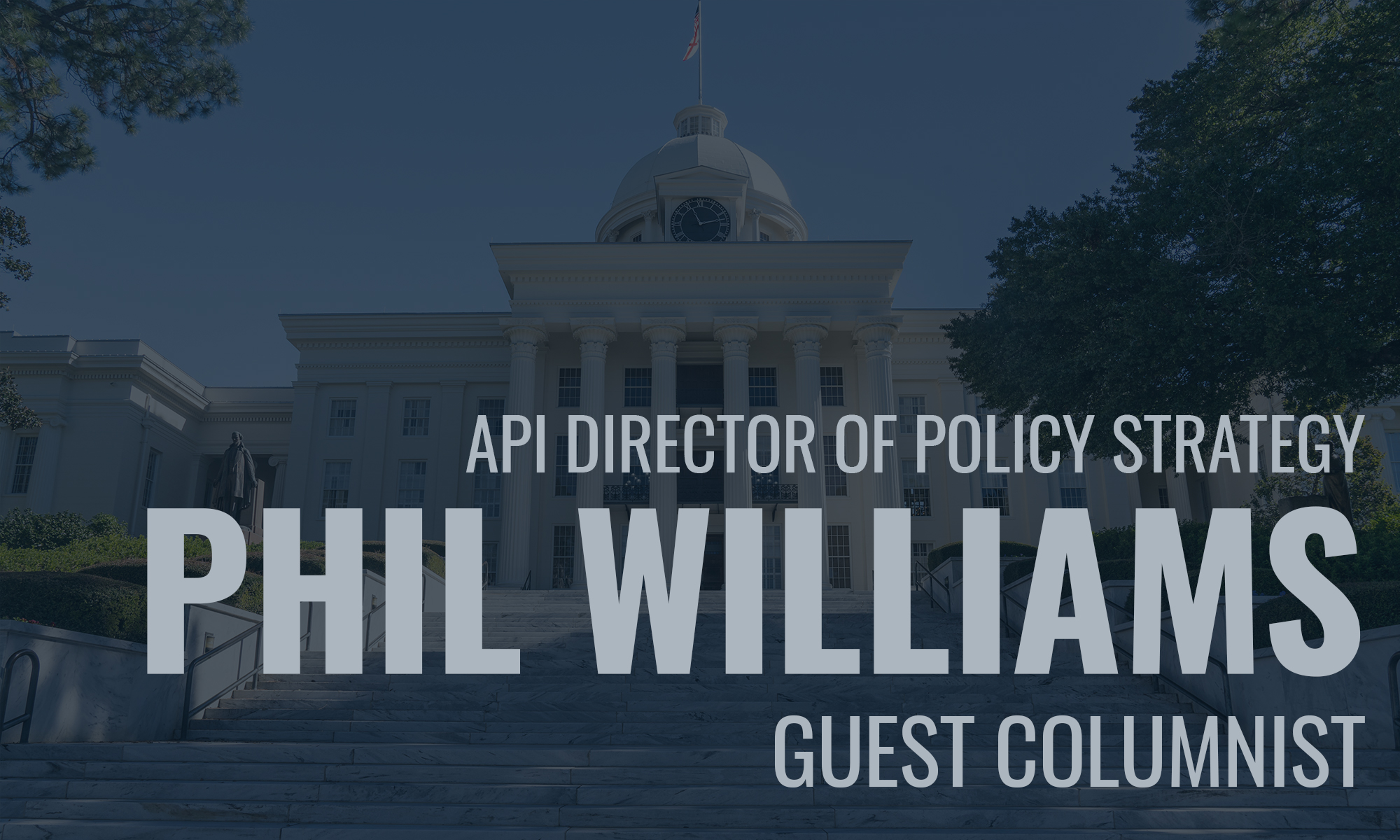 Time and again over the past few years, we have witnessed a disturbing trend among liberals, namely that if you don't agree with their positions that you are to be silenced, boycotted, or removed. This past weekend, the Executive Committee of the Alabama Republican Party jumped into the liberal playbook feet first when it passed a resolution calling for Representative Ilhan Omar (D-MN) to be ousted from Congress.
As I write this, I imagine that some of my GOP brethren around the State are slack-jawed that I would say such a thing. So, before you espouse my demise as a conservative, let's be clear: I am an individual with unquestioned credentials as a conservative, a Christian and a Republican. I find Congresswoman Omar to be generally reprehensible, a fomenter of chaos, and a person with whom I have yet to find agreement. I also find her opinions to be protected under the First Amendment of the US Constitution……and that, my conservative friends, is what really matters.
Winston Churchill, never one to mince words, said "Everyone is in favor of free speech. Hardly a day passes without its being extolled, but some people's idea of it is that they are free to say what they like, but if anyone else says anything back, that is an outrage." What we need is less outrage, and more leadership with willingness to debate.
It wasn't so long ago that In-and-Out Burger was threatened with a boycott for supporting Republicans. Chick-Fil-A has often faced criticism and threats for standing for their corporate Christian culture. Entire States, including the great State of Alabama, have been the subject of proposed travel bans and business exodus for daring to stand for the rights of the unborn. All of these examples, and more, exist in current lexicon and were rebuffed by conservatives, including the ALGOP. And then, in a fit of hypocrisy, members of the same party, who withstood those similar attacks, cast aside any notion of constitutional protection and called for a duly elected representative from Minnesota's 5th Congressional District to be thrown out of Congress altogether for her liberal views.
Justice Antonin Scalia, arguably one of the most conservative jurists of our time, considered the notion of content discrimination a matter of strict scrutiny on the question of freedom of speech. Referring to this principle as the "first axiom" of First Amendment law, Scalia stated, "The point of the First Amendment is that majority preferences must be expressed in some fashion other than silencing speech on the basis of its content."
Let's be real here….conservatives don't generally like Representative Omar. I get it. The answer to that is to debate on the merits of our own position. Say what you want on your social media, or around the water cooler. Heck, we can even travel to Minnesota and campaign for her opposition. I suspect her public image is actually going to implode on its own. But, the idea that a group of Alabama hecklers is going to have her thrown out of office is not only ludicrous, and beneath what we stand for, it is antithetical to the foundations of this great experiment we call a representative democracy.
I'm not afraid of Ilhan Omar. I'd be proud to debate rings around her in a public forum. But, like many others, I swore an oath to uphold and defend the Constitution of the United States. And that same Constitution affords a voice to all, not just to some.
Phil Williams, API Director of Policy Strategy, is a former State Senator from Gadsden. For updates, follow him on Twitter at @SenPhilWilliams and visit alabamapolicy.org.
Opinion | FEMA's Hurricane Sally response
So, how has FEMA performed in responding to Hurricane Sally? So far, pretty darn well.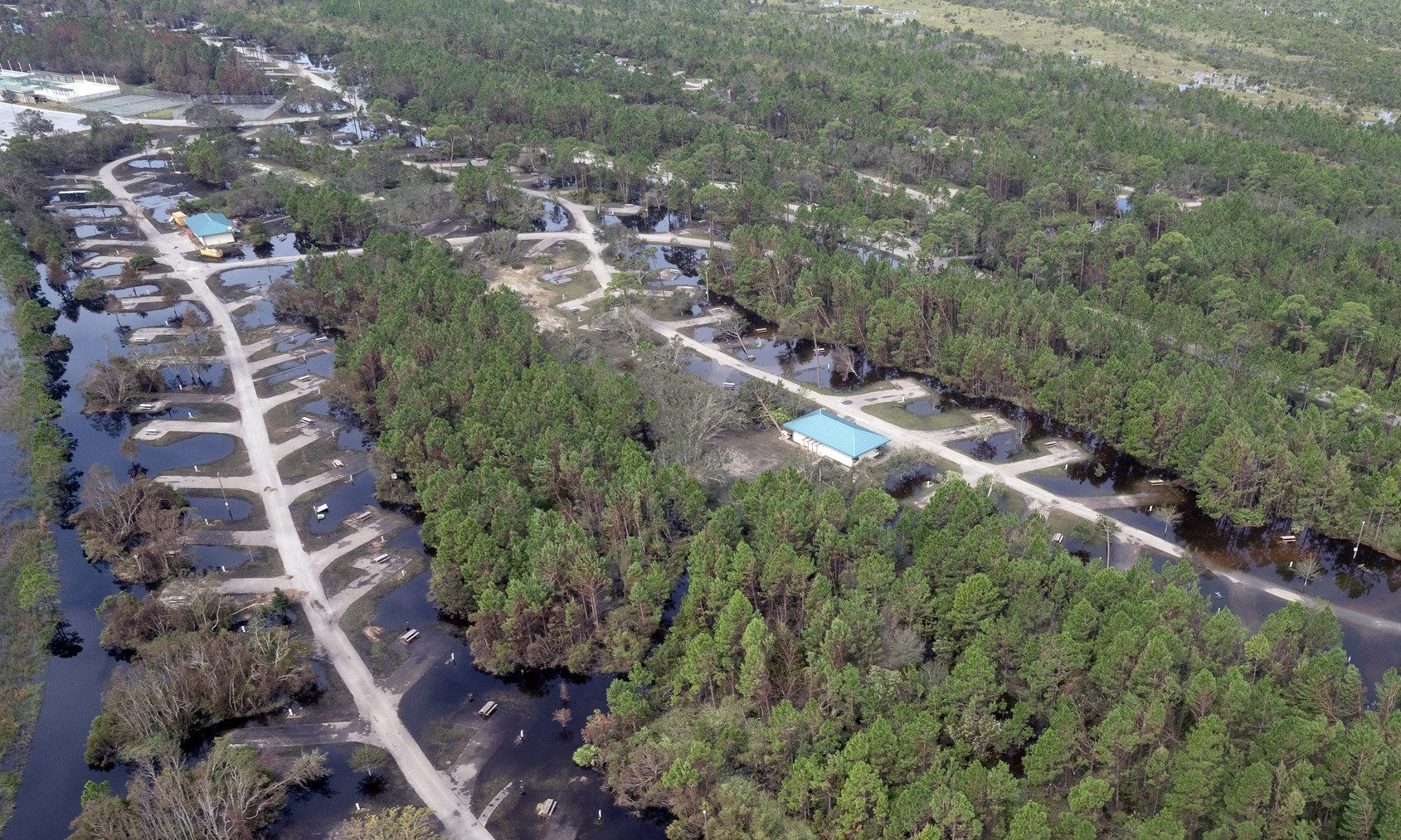 Most people in Alabama have heard of FEMA, the Federal Emergency Management Administration. Its name is a little misleading because emergencies by their nature aren't so much managed as responded to, often after the fact. You can't manage a tornado or an earthquake, for example, but you can and should respond to it.
Hurricanes are facts of life down here and nearly every part of our state, not just the coast, have been affected in some way by at least one. We can prepare for hurricanes and guard against the worst consequences and that starts with each of us as individuals, family members and citizens doing our part to be prepared to protect and take care of ourselves, family members and neighbors. Alabamians are actually pretty good at doing that.
But, there is also a role for governments at all levels. Local governments actually play the most important public role because they are closest to the people of their areas and have the first responders already employed and trained to take care of the needs of local residents during the period running up to, during, and in the immediate aftermath of the storm. State governments manage the preparations before the storm and provide the support local governments need afterward to do their jobs. The federal government supports the state and local efforts, which typically means providing the lion's share of the money needed, anywhere from 75 percent to 90 percent of the costs. So there's not one emergency management agency involved in responding to hurricanes but three, corresponding to each level of government.
The day before Hurricane Sally hit, I was individually briefed by the Director of the National Hurricane Center Ken Graham, FEMA Administrator Pete Gaynor and Coast Guard officials. That same day I went to the White House and made sure we had a good line of communication in case we needed help, which looked likely at the time. I have to say, the White House was immediately responsive and has continued to be so.
How has FEMA handled the federal response to Hurricane Sally? When the state of Alabama requested a pre-storm disaster declaration, which triggers federal financial support for preparations and response during the storm, FEMA and the White House gave the okay in just a few hours. On that day before when I spoke with the White House, I asked them to send FEMA Administrator Gaynor to my district as soon as possible once the storm cleared to see the damage and meet with local officials. He came three days after the storm and spent several hours touring the damage with me and meeting with local leaders. When the state of Alabama requested a post-storm declaration, triggering federal financial support for public and individual assistance, FEMA and the White House responded affirmatively in less than 48 hours – record time.
Public assistance is federal financial support for the costs to state and local governments as a result of a storm. This includes water bottles and meals ready to eat for locally requested points of distribution, debris removal and cleanup costs (think of the large tandem trucks picking up debris piled up on the right of way), as well as the costs to repair damage to public buildings and infrastructure like roads and bridges, and in the case of Sally damage to the Port of Mobile.
Individual assistance, as the label states, goes to individuals affected by the storm. Private assistance won't pay something you have insurance for, but it does pay for a variety of losses, particularly having to do with an individual's home. So far 60,000 Alabamans have applied for individual assistance and already FEMA has approved $42 million. If you haven't applied for individual assistance there's still time for you to do so online at DisasterAssistance.gov, or if you need help in applying call FEMA's Helpline at 1-800-621-3362. If you have applied for individual assistance and have been denied, appeal the decision because frequently the denial is simply because the applicant didn't include all the needed information.
Many people were flooded by Sally and over 3,000 of them have made claims to the National Flood Insurance Program. Over $16 million has already been paid out on those claims. The Small Business Administration has approved over a thousand home loans to people with storm losses, totaling over $40 million, and many more loan applications are still pending.
So, how has FEMA performed in responding to Hurricane Sally? So far, pretty darn well. I want to thank FEMA Administrator Gaynor for coming down here so quickly after the storm and for FEMA's quick and positive responses to all our requests. And I want to thank President Trump for his concern and quick response to Alabama's requests for disaster declarations. Hurricane Sally was a brutal experience for us in Alabama, but FEMA's response shows that government can do good things, helping people and communities when they really need it.