Opinion | Parents and adult fans: The biggest challenge facing high school sports today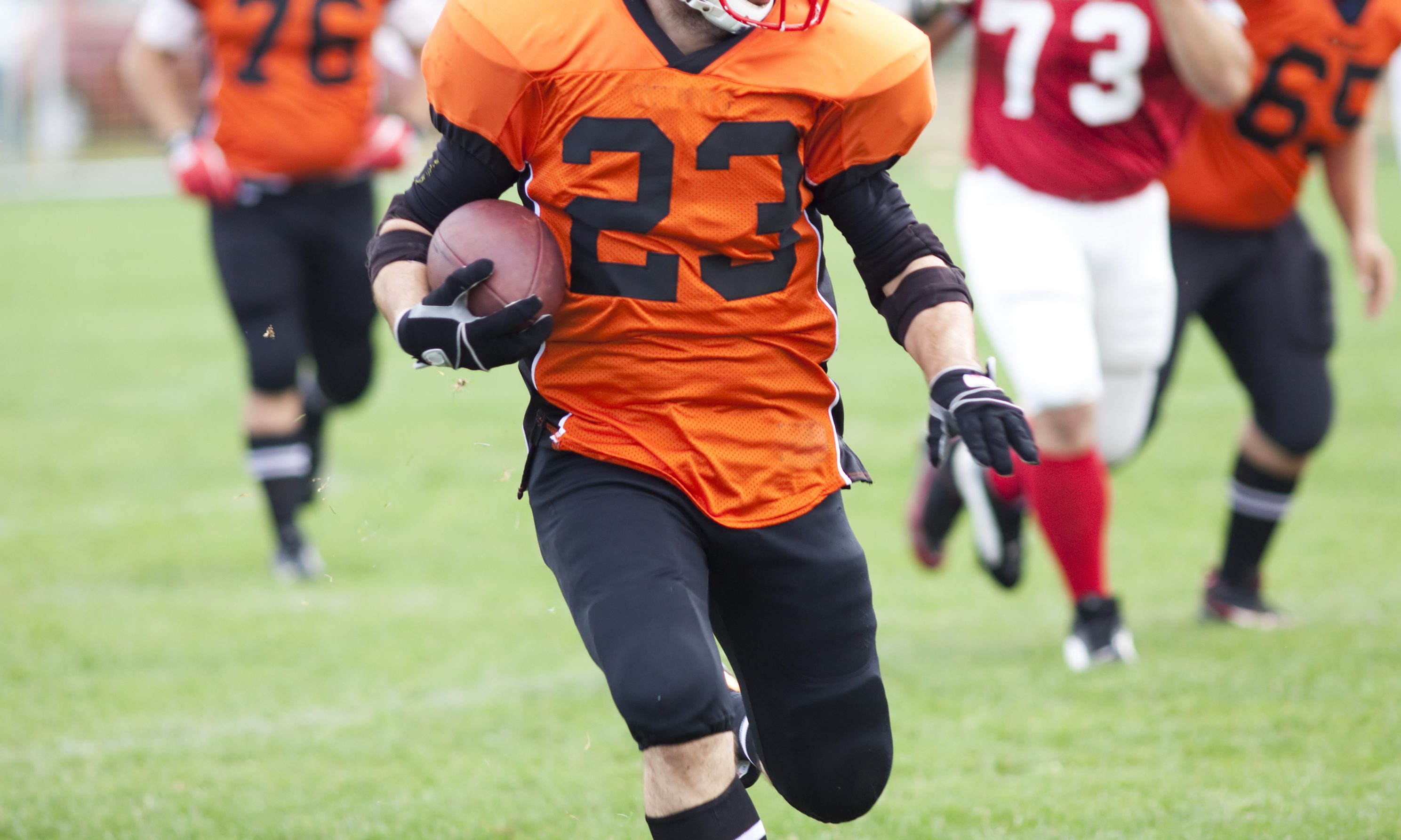 Inappropriate adult behavior at high school athletic events in Alabama is a growing concern.
When more than 2,000 high school athletic directors were asked in a recent national survey what they like least about their job, 62.3 percent said it was "dealing with aggressive parents and adult fans."
The men and women who wear the black and white stripes agree. In fact, almost 80 percent of officials quit after the first two years on the job because of the actions of unruly fans. As a result, there is a growing shortage of high school officials here in Alabama, and in some sports like wrestling, swimming, and track and field, the shortage is severe. Contests cannot be played without officials. As a result, we need to do everything we can to keep good officials officiating and to make the sporting event a positive experience for all.
If you are a parent or adult fan attending a high school athletic event this fall, you can help by following these six guidelines:
1.
Be the responsible one.
You are
the adult whom others model behavior after
.
Your behavior should not be a negative reflection or impression on your family or school. Make them both proud by being the model of good sportsmanship.
2.
Parents should not live their lives vicariously through their children.
High school sports are
educational athletic opportunities
for
the student-athletes
. Your family's reputation is not determined by how well your children perform on the field of play.
3.
Let
your children talk to the coach instead of you doing it for them
.
High school athletes learn how to become more confident, independent and capable
through open communication with their coaches. Let your children discuss concerns with their coaches, and you be their supportive listener when they share the discussion with you.
4.
Be supportive
.
No matter how much you disagree with the coach's decision or official's call, avoid
coaching or officiating from the sidelines. Your role is to be a responsible, supportive parent
—
not a coach or official.
5.
Remember,
participating
in a
h
igh
s
chool
s
port
i
s
n
ot
a
bout
g
etting a
c
ollege
s
cholarship.
According to the NCAA,
less than 3 percent
 of all high school athletes are awarded
an athletic
scholarship
to participate at the next level,
and the total value of the scholarship is only about $18,000.
Playing sports in high school should focus on the experience and life lessons that are learned.
If a scholarship is offered as the result, that's great.
If not, it's still great because the child has been a part of a team and has some great memories that are priceless.
6.
Make
s
ure
y
our
c
hildren
k
now
y
ou
l
ove
w
atching
t
hem
p
lay.
Do not critique your child's performance
during
the car ride home. Participating in high school sports is about character development, learning and having fun
—
not winning and losing.
Don't waste important time discussing things you can do nothing about.
Focus on making memories.
The time your child is a high school athlete is short.
Enjoy the moment.
Purchasing a ticket to a high school athletic event does not give anyone the right to be disrespectful or verbally abusive. Cheer loud and be proud but be responsible and respectful. The future of high school athletics depends upon how players, coaches and officials are treated by the fans and parents. Be the example you want your children to be.
Contact:  Ron Ingram
AHSAA Director of Communications  [email protected]
334-263-6994
Opinion | Comprehensive sex-ed for all can improve people's health
Last July, I spoke with Sky H., a 20-year–old who identifies as non-binary and grew up in a very conservative rural town in the Black Belt region of Alabama. In school, Sky received abstinence-only education. Sky told me there was little instruction about sexual and reproductive health besides the basics of reproduction.
After years of pain, Sky was diagnosed at age 18 with endometriosis, a painful disorder that can lead to fertility complications. The condition might have been diagnosed much earlier if they had learned more about their own bodies and reproductive health in school, Sky believed.
Unfortunately, Sky's experience isn't unique. Over the past year and a half, I've spoken to more than 40 young people from 16 counties throughout Alabama who also didn't learn about their sexual and reproductive health in school. Like Sky, they missed out on critical information and described the negative impact this had on the choices they made and their health as they grew older.
Schools in Alabama are not required to teach about sexual health but if they do, the State Code mandates a focus on abstinence. The State Code also contains stigmatizing language around same-sex activity and prohibits schools from teaching about sexual health in ways that affirm lesbian, gay, bisexual and transgender (LGBT) youth. This makes it even harder for young people like Sky to get information.
But Alabama is not alone. Sixteen other states in the U.S. also do not mandate sex education in schools. And at least five others have laws stigmatizing same–sex activity.
Comprehensive sexuality education can improve health outcomes for young people. It can help them learn about their bodies and how to recognize abnormal gynecological symptoms, steps they can take to prevent and treat sexually transmitted infections (STIs) and other dangers to their health, and where they can go for reproductive health services.
Sex ed can also educate young people about the human papillomavirus (HPV) — the most common sexually transmitted infection in the U.S. — and how to lower their risk of HPV-related cancers through the HPV vaccine.
This information can improve young people's health and save lives. Yet so few young people in schools throughout Alabama — and the U.S. — receive it. Instead, like Sky and other Alabama students, many young people receive abstinence-focused education.
These programs withhold critical, science-based information young people need to make safer decisions on their sexual health. They also shame adolescents about their sexuality, often leaving young people uncertain about who they can talk to or where they can go for accurate information about sexual behavior and health.
The problem is both a lack of political will and of adequate funding. Discriminatory property taxes and an inequitable education system leave many school districts in rural and less wealthy regions of Alabama without adequate funding. This means that programs considered optional, like sex ed, often aren't offered.
Alabama, a state with high rates of sexually transmitted infections and cancers related to HPV needs to do more to address historic inequalities and state neglect that have left Black people at a higher risk of poor health outcomes. Mandating comprehensive sexuality education for all of the state's schools — and allocating state funding for these programs — would be an important step forward.
Students in underfunded and neglected school districts — many of whom are Black and living in poverty — often lose out on access to critical and lifesaving information. It keeps them from being able to make informed and safe decisions and can harm their health. This unequal access to information can create lifelong disadvantages and may contribute to racial disparities in health as young people age into adulthood.
The Black Belt region of Alabama, where Sky is from, has high rates of poverty and poor health outcomes. The Black Belt region also has high rates of sexually transmitted infections and the highest rates of HIV in the state. Yet schools in this rural and marginalized region of the state are persistently underfunded.
The COVID-19 pandemic has brought glaring attention to systemic inequalities and racial disparities in health, including in Alabama, where Black people are significantly more likely to die from the virus than white people. Within the United States, we continue to see the disproportionate toll the pandemic has taken on Black people, who are more likely to live in poverty, lack access to health insurance, and suffer from chronic health conditions that put them at a higher risk of adverse health outcomes from the virus.
The pandemic has highlighted the importance of ensuring that everyone has the information, tools, and resources they need to make informed decisions to protect their health. Schools in Alabama — and across the country — should help do that for all young people.
The pandemic is also showing us what happens when discrimination and neglect leave certain people out.