Sewell reacts to Ivey's blackface revelation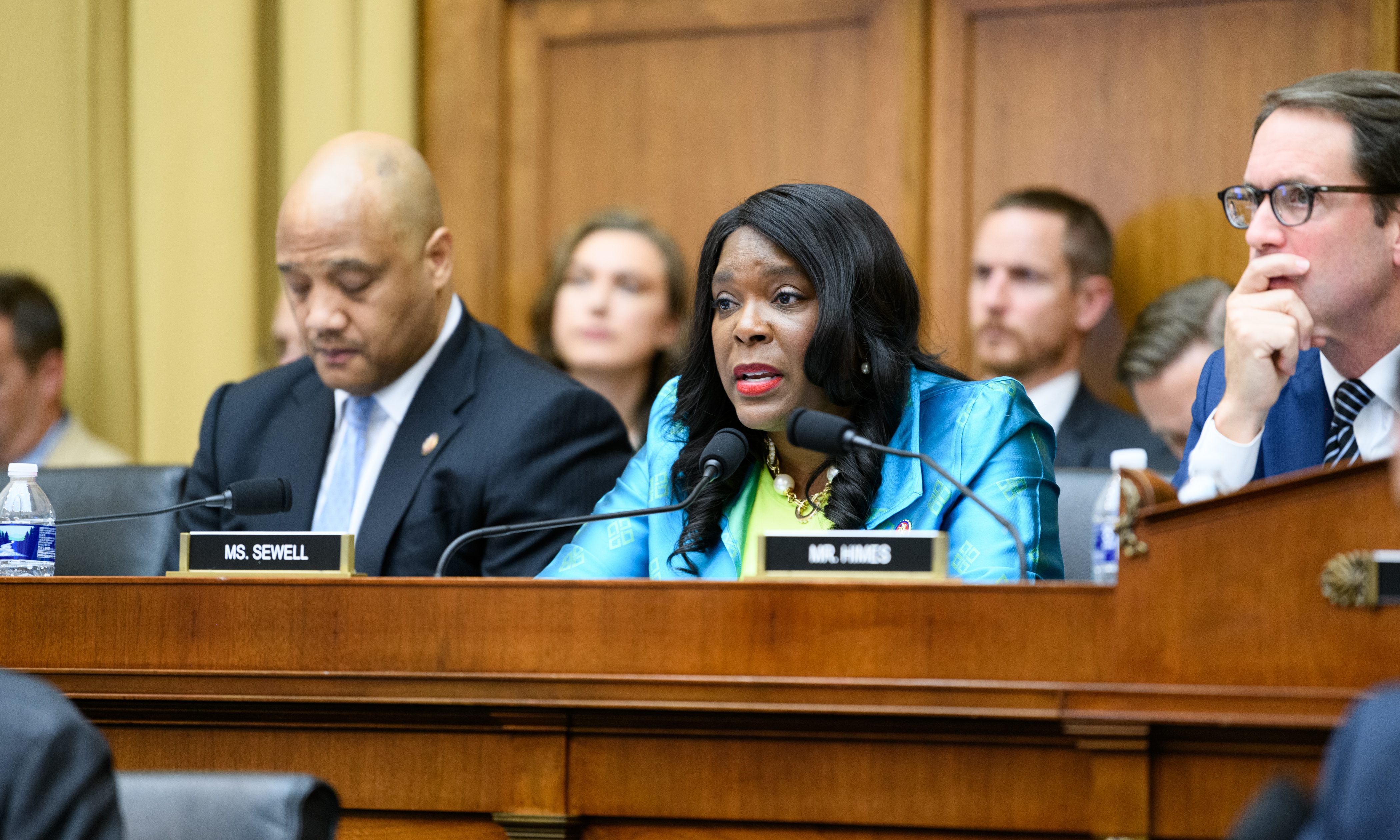 Alabama Gov. Kay Ivey admitted Thursday that during her years as a student in college she did perform a comedy skit in blackface. Congresswoman Terri Sewell, D-Selma, the only black woman to represent Alabama in Congress in the two-hundred-year history of the state, called the governor's conduct at the time "reprehensible."
"Racism – in any of its forms – is never acceptable, not in the 1960s and not now," Sewell said. "Governor Ivey's actions were reprehensible and are deeply offensive. Her words of apology ring hollow if not met with real action to bridge the racial divide."
"In order to truly move forward, we must engage in an open and honest dialogue about race and our state's painful past to ensure no group of Alabamians feels marginalized. Alabama cannot escape its painful history without reconciliation, and Governor Ivey's admission today only deepens open wounds," Sewell continued. "Only real efforts, not words, can end the racial disparities that exist in Alabama in health care, education, wealth and housing, to name a few. Governor, there's a lot of work to do!"
Alabama Republican Party Chairman Terry Lathan also issued a statement concerning Governor Kay Ivey.
"The Alabama Republican Party appreciates and supports Governor Kay Ivey taking ownership of and responsibility for this 50 plus-year-old incident," Lathan said. "While it occurred when she was a college student, Governor Ivey has stood up, admitted her mistake and offered a sincere apology though she has no recollection of the event. Her extraordinary record of public service shows her ability to work with all people regardless of race, religion or party affiliation. We stand with Governor Ivey uniting our state for a greater future."
On Thursday, Ivey said that she was made aware of a taped interview that she and her then-fiance, Ben LaRavia gave to the Auburn student radio station back when she was SGA Vice President. Ivey was the first female Student Government Association Vice President at Auburn and the first woman to play the trumpet in Auburn's marching band.
"Even after listening to the tape, I sincerely do not recall either the skit, which evidently occurred at a Baptist Student Union party, or the interview itself, both which occurred 52-years ago," Ivey said. "Even though Ben is the one on tape remembering the skit – and I still don't recall ever dressing up in overalls or in blackface – I will not deny what is the obvious."
"As such, I fully acknowledge – with genuine remorse – my participation in a skit like that back when I was a senior in college," Ivey said. "While some may attempt to excuse this as acceptable behavior for a college student during the mid-1960s, that is not who I am today, and it is not what my Administration represents all these years later. I offer my heartfelt apologies for the pain and embarrassment this causes, and I will do all I can – going forward – to help show the nation that the Alabama of today is a far cry from the Alabama of the 1960s. We have come a long way, for sure, but we still have a long way to go."
Ivey was born in 1944 and went to Auburn during the tumultuous 1960s, closely paralleling the height of the civil rights movement. When Ivey first enrolled in Auburn University there were no black students and never had been. Black people, if they were able to go to college at all in the state had to attend one of the Historically Black Colleges and Universities or leave the South.
While Ivey was at Auburn, the federal government forced Alabama to desegregate its colleges and universities. The move was not popular with White Alabamians at the time. During Ivey's tenure at Auburn, then-Gov. George Wallace famously made his stand in the schoolhouse door at the University of Alabama to block federal law enforcement escorting the first Black student to the University. Wallace famously declared then, "Segregation now, segregation forever." While Ivey was still a student and a member of the SGA, Harold Franklin became the first Black student to attend Auburn in 1964. The first Black student to graduate from Auburn was in 1967.
According to Wikipedia, as of 2013, 1,828 of Auburn's 24,864 undergraduate students (7.35 percent) are Black and Blacks comprise 49 of the university's 1,192 full-time faculty (4.1 percent).
Print this piece
Sewell, Rogers vote for bipartisan bills to improve Paycheck Protection Program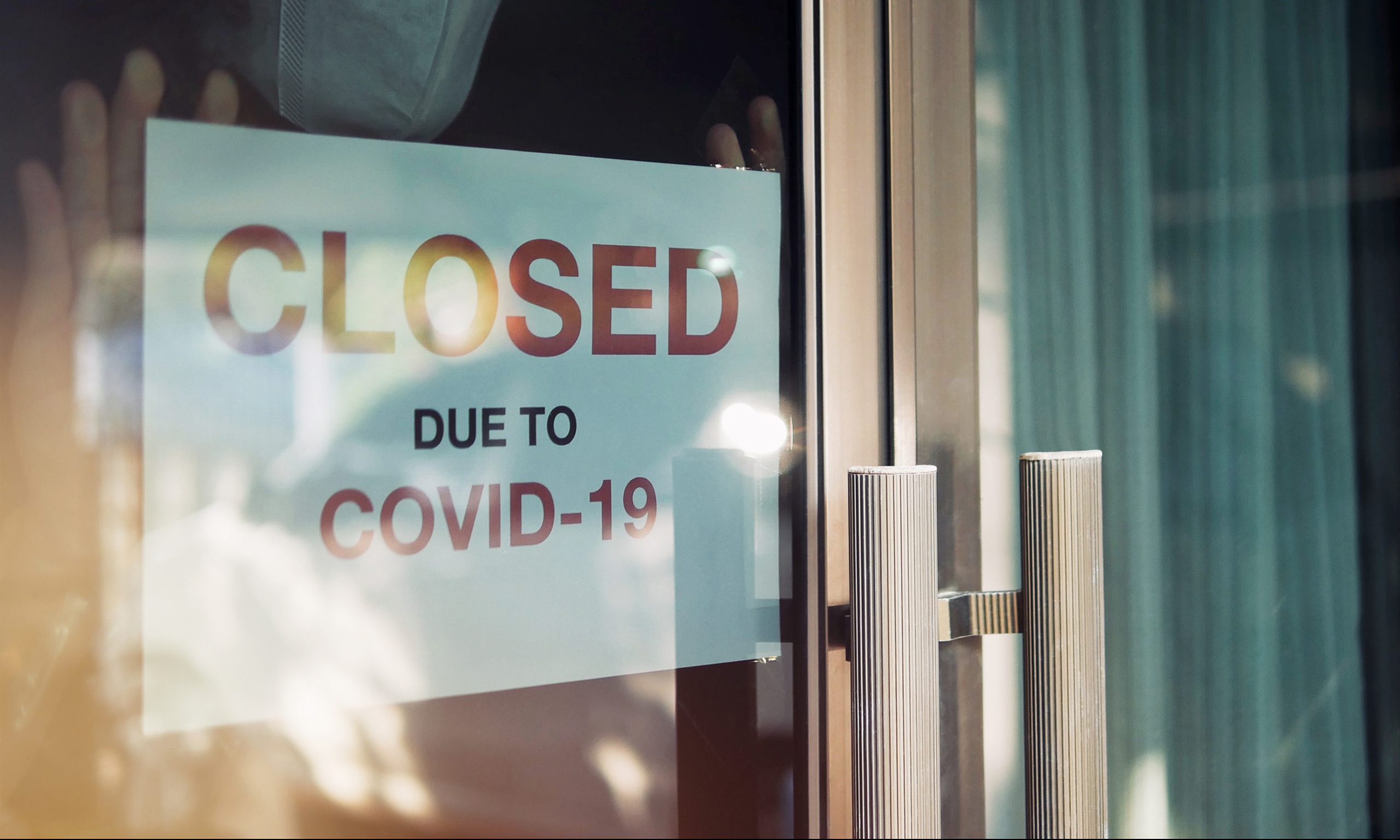 U.S. Reps. Terri Sewell, D-Selma, and Mike Rogers, R-Saks, voted in favor of a bipartisan bill aimed at improving the Paycheck Protection Program, dubbed the Payroll Protection Program Flexibility Act.
"The Paycheck Protection Program has been a lifeline for tens of thousands of Alabama businesses, but there are still too many small businesses that have been unable to access necessary resources because of the program's strict stipulations," Sewell said.
Sewell said many small businesses have not applied despite their urgent need because they do not believe they can meet current standards, and many are afraid to use the money because of the program's strict requirements.
"The bills the House passed today would both make the PPP program more flexible so it can reach more small businesses in need, and also increase the program's transparency to ensure funding is going to main street businesses that need support the most," Sewell said.
Rogers said he was pleased the act passed the House.
"The bill will add more flexibility to these loans to help small businesses even more," he said. "It will extend the loan forgiveness period, allow businesses that receive forgiveness to also receive payroll tax deferment and will allow businesses to spend different amounts on payroll costs and mortgage, rent, and other expenses. I hope these modifications will further help our small businesses that are the heartbeat of our local economies."
According to the U.S. Small Business Administration, more than 60,000 Paycheck Protection Program loans have been issued to small businesses in Alabama with each recipient receiving an average PPP loan of about $100,000.
According to Sewell's office, the new bill would provide needed flexibility to the Paycheck Protection Program — originally created by Congress in the CARES Act in April — in order to make this key program functional for the small businesses that need it the most.
Sewell's office provided a lengthy explanation of what the legislation does:
Under the current Paycheck Protection Program, the PPP loan converts to a grant as long as the small business uses the loan within eight weeks of the CARES Act enactment – that is, by June 30 – and uses at least 75 percent of the loan proceeds on payroll and the rest for such necessary expenses as rent, mortgage interest, and utilities. Many small businesses, particularly very small businesses, have reported that, with these restrictions, the loans do not meet their needs.
The bill makes the PPP program more flexible in the following key ways, in order to make it more accessible and usable for the vulnerable small businesses that need it the most:
Allowing loan forgiveness for expenses beyond the 8-week covered period to 24 weeks and extending the rehiring deadline. Back in March, the PPP program was established as an eight-week program, ending on June 30. However, it is clear that the economic effects of the pandemic will impact small businesses long past June 30. The current eight-week timeline does not work for local businesses that could only very recently have customers and those that are only allowed to open with very heavy restrictions. Small businesses need the flexibility to spread the loan proceeds over the full course of the crisis, until demand returns.
Increasing the current limitation on the use of loan proceeds for nonpayroll expenses from 25 percent to 40 percent. Currently, under regulations issued by the Trump Administration, the PPP loans require that no more than 25 percent of loan proceeds can be spent on non-payroll expenses such as rent, mortgage interest, and utilities. This limitation has prevented many small businesses, such as independent restaurants, from applying to the program because their rent is significantly more than 25 percent of their monthly expenses. The 40 percent limitation in this bill is much more realistic.
Extending the program from June 30 to December 31. By ensuring the PPP program will operate for 24 weeks, rather than only eight, this bill will ensure that many more truly small businesses will be able to take advantage of the program.
Extending loan terms from two years to five years. According to the American Hotel and Lodging Association, full recovery for that industry following both the September 11, 2001 terrorist attacks and the 2008 recession took more than two full years. This was also true for many other industries. If the past is any indication of the future, it will take many businesses more than two years to achieve sufficient revenues to pay back the loan.
Ensuring full access to payroll tax deferment for businesses that take PPP loans. The purpose of PPP and the payroll tax deferment was to provide businesses with liquidity to weather the crisis. Receiving both should not be considered double-dipping. Businesses need access to both sources of cash flow to survive.
The Payroll Protection Program Flexibility Act passed on a 417 to 1 vote. Alabama Congressmembers Bradley Byrne, Mo Brooks, Robert Aderholt, Martha Roby, and Gary Palmer also voted for the legislation. It now heads to the Senate for their consideration.
Rogers represents Alabama's 3rd Congressional District. Sewell represents Alabama's 7th Congressional District.
Print this piece