Alabama Moms Demand Action says no one should have to live in fear of gun violence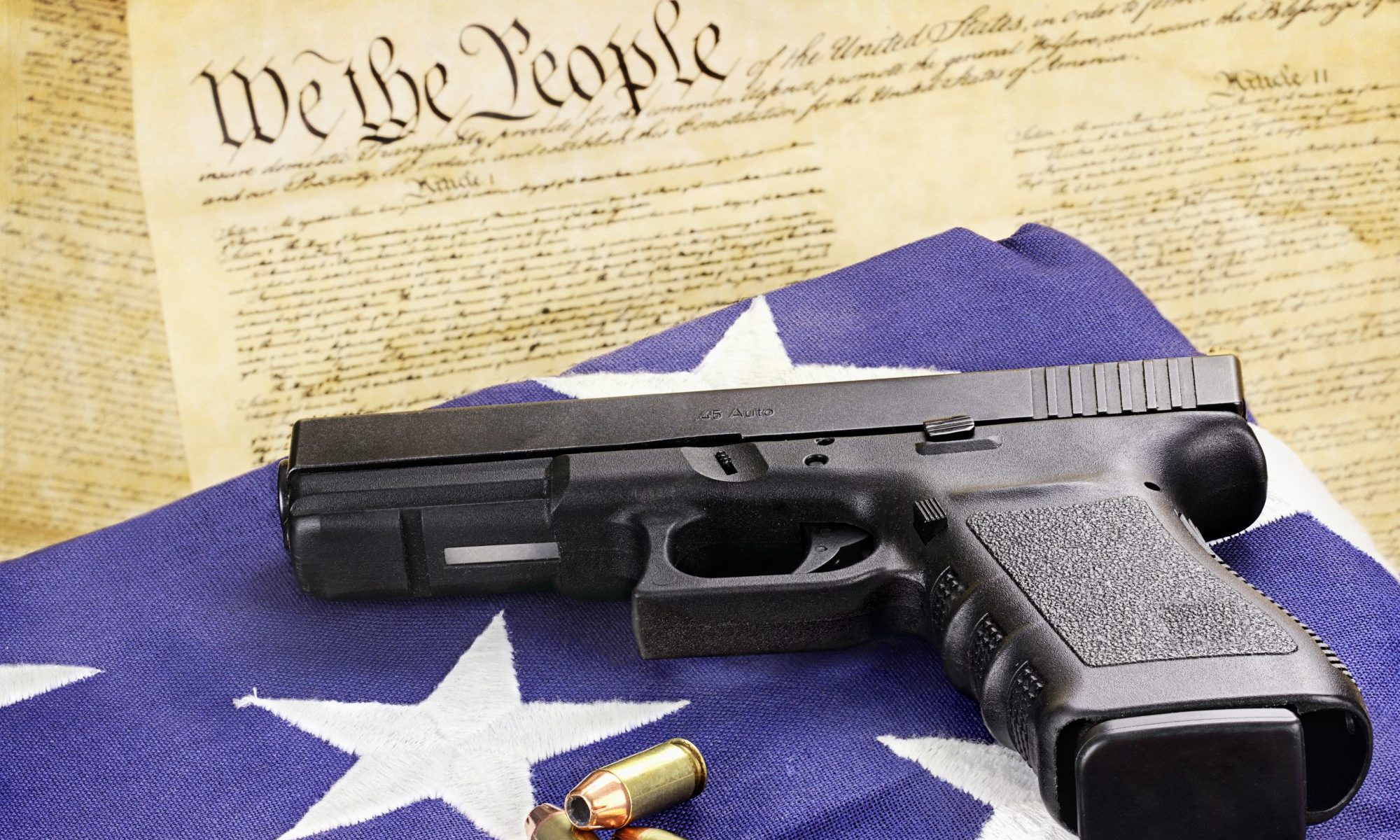 Tuesday, the Alabama chapter of Moms Demand Action for Gun Sense in America, a part of Everytown for Gun Safety, said that they are grieving for the families affected by recent incidents of gun violence in Alabama.
This statement followed the shooting deaths of five people in a family in Elkmont. The Limestone County Sheriff has reported that the victims were shot and killed by a 14-year-old family member who is in custody.
This shooting followed several instances of gun violence over the weekend in Alabama. On Friday night, 10 teenagers were injured in a shooting at a football game in Mobile and on Saturday night, seven people were injured in a shooting at a parking lot in Valley.
"We are grieving for the five people whose lives were senselessly cut short in this tragedy, and the family and friends whose lives will be forever changed," said Dana Ellis, volunteer leader with the Alabama chapter of Moms Demand Action for Gun Sense in America. "We're still reeling from the gun violence that has plagued Alabama and the country in recent weeks. No one should have to live in fear of gun violence, whether they are at home, at a football game or just walking down the street. We need to urge our lawmakers to take action to protect our communities."
Everytown for Gun Safety claims that this is at least the 213th mass shooting since January 2009, and the 19th mass shooting this year. Everytown defines mass shootings as those in which four or more people are shot and killed, excluding the shooter. An analysis of 173 mass shootings from 2009 to 2017 showed that 59 percent of mass shootings took place in private homes.
There were a total of 17,284 reported murder and non-negligent manslaughter cases in the U.S. in 2017. The murder rate has been steadily dropping for the last twenty years after peaking in the violent 1990s.
Canada has a murder rate of just 2.05 per 100,000 people versus 5 per 100,000 people in the U.S. On the other hand, Mexico, our neighbor to the south, has a murder rate of 15 per 100,000 people: three times the murder rate in the United States.
Everytown is the largest gun violence prevention organization in the country with nearly 6 million supporters and more than 350,000 donors including moms, mayors, survivors and everyday Americans fighting for public safety measures that can help save lives.
Moms Demand Action for Gun Sense in America is a grassroots movement of Americans fighting for public safety measures that can protect people from gun violence. Moms Demand Action campaigns for new and stronger solutions to lax gun laws.
Americans have a constitutional right to own and possess firearms under the Second Amendment of the United States Constitution.
A June 2018 report from the Small Arms Survey estimates that American civilians own 393 million guns, both legally and otherwise. Of the worldwide total of 857 million civilian firearms 45.9 percent are owned or possessed by Americans. That is up from just 270 million civilian-owned guns in America in 2007. Then there were only 650 million civilian guns globally with Americans owning just 41/5 percent. Americans are only 4.49 percent of the world's population; but we have 45.9 percent of the world's guns and 24.08 percent of the world's GDP (2017).
On Tuesday conservative pundit Meghan McCain predicted on 'The View', "If you're talking about taking people's guns from them, there's going to be a lot of violence."
Alabama is an open carry state where citizens may wear their guns clearly visible in most public places. Non-felon citizens of sound mind may purchase a concealed carry permits from their county sheriff to carry pistols on their person or in their vehicles.
Print this piece
How Alabama's government stays broken
It doesn't take a rocket scientist — or even any kind of scientist — to figure out that Alabama's state government is broken. 
I mean, really, just look around. At the poverty, the poor education, the racism, the arrested public officials, the in-your-face public corruption and the complete disregard for the welfare of the majority of the people in the state. 
But, while the overall awfulness of Alabama's governance might be easy to diagnose, the underlying causes — the daily examples that explain just how it stays so broken — are far harder to put your finger on. Because they are mostly wrapped up in mundane occurrences that take place within the walls of the State House or the capitol or the Supreme Court chambers or some other government building. 
Things like SB117/HB140. 
Those are the official names for a bill in both the senate and house that will "clarify existing law relating to disposal of solid waste." 
Sounds innocent enough, right? Just gonna get this minor landfill situation straightened out. No biggie. 
Ah, but see, SB117/HB140 is the prime example of Alabama's broken government. 
It is the prime example of how your lawmakers aren't working for you. It is the perfect encapsulation of everything that is wrong in this state.
Basically this landfill bill would make it OK to cover existing landfills with artificial covers, instead of the six inches of earth that is currently required. 
Now, this still doesn't sound like a big deal. And it won't be one if you don't mind third-world diseases, the smell of rotting meat, frequent fires, coyotes and feral dogs roaming your streets and rats. Lots and lots of rats. 
Applying six inches of earth each day to cover the garbage dumped at landfills prevents those things, the EPA figured out long ago. And it set those parameters in the rules it recommends to states. Alabama agreed, and the state adopted that rule, along with others, into law several years ago. 
Regular landfills have to cover with six inches of earth every day. Construction landfills have to do so once per week. 
This is a simple law. 
But if you operate a landfill, it's an expensive one. And a time consuming one. 
Ah, but luckily, those laws are environmental laws. And in Alabama, we figured out long ago that environmental laws can be cumbersome and expensive, so we set up a bit of a … let's just call it a workaround. 
The Alabama Department of Environmental Management. 
You'll find we do this a lot — set up an entity that lies somewhere between the laws and the enforcement of the laws whose only job it seems is to give free passes to the bigwigs and corporations who violate those specific laws. 
We do it with the Ethics Commission. With the Public Service Commission. And with ADEM. 
It's genius, really. The laws are still on the books and no one has to overtly roll back protections that would lead to rotting garbage attracting disease carrying rodents by the thousands. 
Instead, just get ADEM to quietly stop enforcing the law. 
Which is exactly what ADEM has done in this case. It was allowing landfills all over the state to cover garbage with tarps and various other materials. The tarps and other covers inevitably got holes in them, and a Noah's Ark-level of animals descended upon the landfills to dine and spread the garbage all over adjoining neighborhoods. 
The neighbors, tired of the smell and the disease and the roaming animals, sued, citing in their legal filing horror stories of living near these maggot farms that smelled like death. 
They sued ADEM for failing to do its job, and for essentially rewriting the law to allow businesses to do whatever they wanted to do. 
And lo and behold, the Alabama Court of Civil Appeals agreed with them. In a lengthy, detailed decision entered last October, the five-judge panel noted that ADEM didn't have the authority to rewrite the law. 
The case is now before the Alabama Supreme Court, but everyone knows that the Appeals Court judges are correct. 
But why bother with trying to win over judges when you can instead just change the laws through the crooks in the Alabama Legislature? 
And so, here we are, with a handful of lawmakers in both chambers of the legislature willing to attach their names to legislation that will allow businesses to ignore the standards imposed by the EPA, ignore the standards that are commonplace in most other states and change Alabama law to benefit a handful of landfill owners at the expense of thousands of Alabama citizens. 
And this, kids, is how Alabama's government stays broken. 
Print this piece