Longtime prosecutor Van Davis has passed away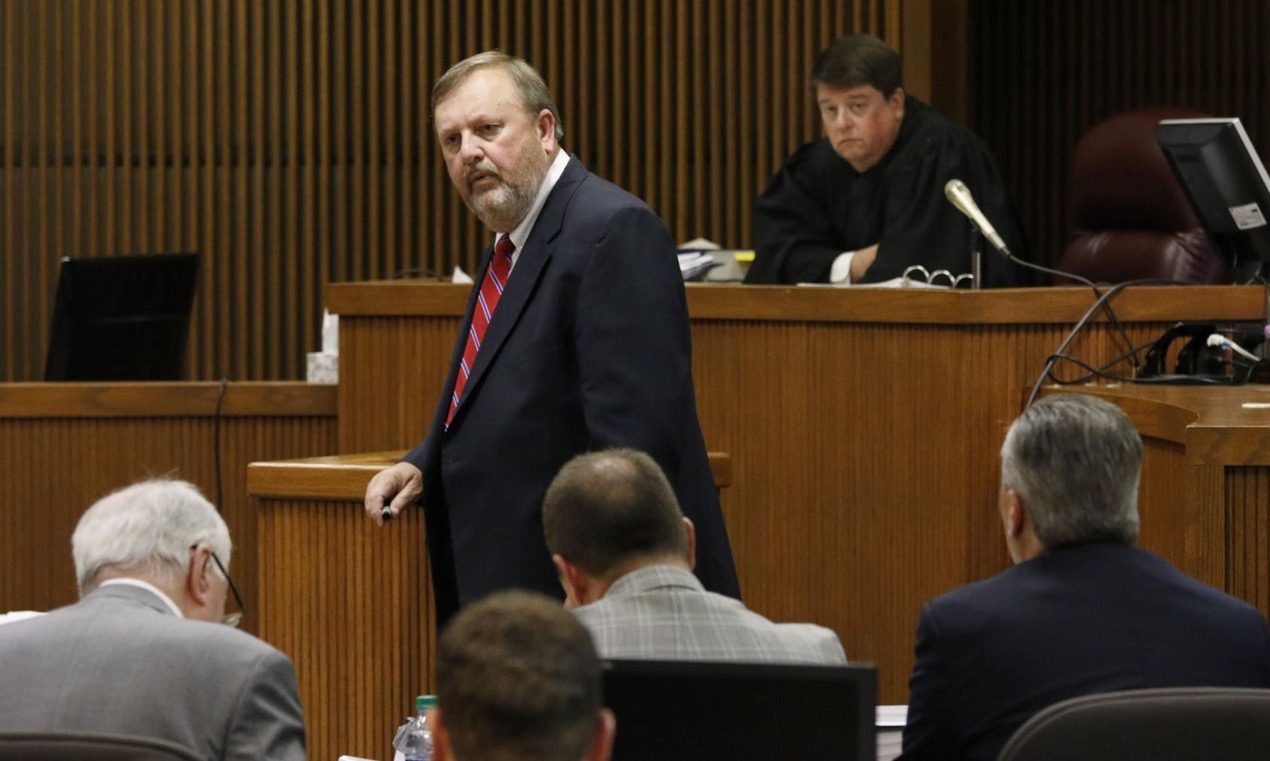 Early on Wednesday morning, Pell City attorney William "Van" Davis died. He was age 66. Davis was the longtime District Attorney for both St. Clair and Blount Counties, later the two jurisdictions were split and he became the DA in just St. Clair County.
After Davis had retired and was in private practice in Pell City, he reentered public service as acting Attorney General in the matter of the investigation into then-Speaker of the House Mike Hubbard, R-Auburn. AG Luther Strange recused himself. It was Van Davis that made the decision that there was enough evidence to indict Hubbard. Davis acted as lead prosecutor in the trial in Lee County.
When Davis decided not to run for re-election as DA, the people of St. Clair County elected his Assistant District Attorney Richard Minor (R) as DA. Today, Richard Minor is a judge on the Alabama Court of Criminal Appeals.
"First, my condolences to his family, especially his daughter and son," Judge Minor said in a statement. "Every time I saw him or talked to him on the phone, he was sure to tell me what his kids and grandkids were up to. He was so very proud of them. Van was an icon. He was a prosecutor's prosecutor. He served the citizens of St. Clair County and the citizens of our great state with honor and distinction. He was never afraid to take on difficult cases or difficult investigations. Van was my boss and friend for over 23 years. He taught his assistant's to seek the truth and follow the law. I would not be where I am today without his guidance and mentorship. I was fortunate to call him boss but honored to call him my friend."
Former U.S. Attorney Alice Martin who served as Alabama's Attorney General's Chief Deputy during the Hubbard prosecution said,
"I'm sad to hear of Van's death," Martin said. "He was a tireless, dedicated public servant. He accepted the role of Acting Attorney General and lead the successful prosecution of Hubbard, a man many felt untouchable, because he was a prosecutor's prosecutor. He loved this state and the fight for justice. He will be missed."
Matt Hart, who headed the Attorney General's Special Prosecution Division, worked with Davis as the lead prosecutor on the Hubbard prosecution.
"I'm saddened at the passing of Van Davis," Hart said. "He gave faithful service to the people of Alabama and it was a privilege to serve under him. Van's leadership was critical to some of the most important and difficult corruption prosecutions in the history of our state. In his duties, Van set the example for all public officials. In every action he ever took, Van's only interest was the public's interest. Personally, Van was a tough and demanding boss, and a kind, supportive and loyal friend."
State Senator Jim McClendon, R-Springville, was a decades long friend of Davis.
"Van Davis was a model citizen, a brilliant attorney, and a man of impeccable integrity. He will certainly be missed," Senator McClendon said.
Attorney Lance Bell was a law enforcement officer, when Davis was DA. Bell became an attorney while working in Davis's office as lead investigator. Bell defended Hubbard during the Lee County case.
"Our community has lost an amazing man," Bell said. "Van pushed me through law school and then gave me opportunities that I will never be able to pay back. Van believed in people and would fight for them like no other, especially victims of crime. Law enforcement has lost a huge friend and supporter, and our community has lost its most fierce advocate for justice."
Davis is survived by his daughter, his son and two grandchildren.
Van was a graduate of Jacksonville State University and obtained his law degree from the Birmingham School of Law. He served three terms as District Attorney. Following his retirement, he was asked on many occasions by the Attorney General to serve as a special prosecutor. Davis was an outdoorsman and mentored many young people both in the courtroom and in conservation.
Visitation will be held Friday, September 6, 2019, from 2 p.m. until 6 p.m. at The Beacon at First United Methodist Church of Pell City and the funeral will be held on Saturday, September 7, 2019, at 11 a.m., also at The Beacon at First United Methodist Church in Pell City.
Print this piece
As cases surpass 1,100 in Alabama, still no "stay-at-home" order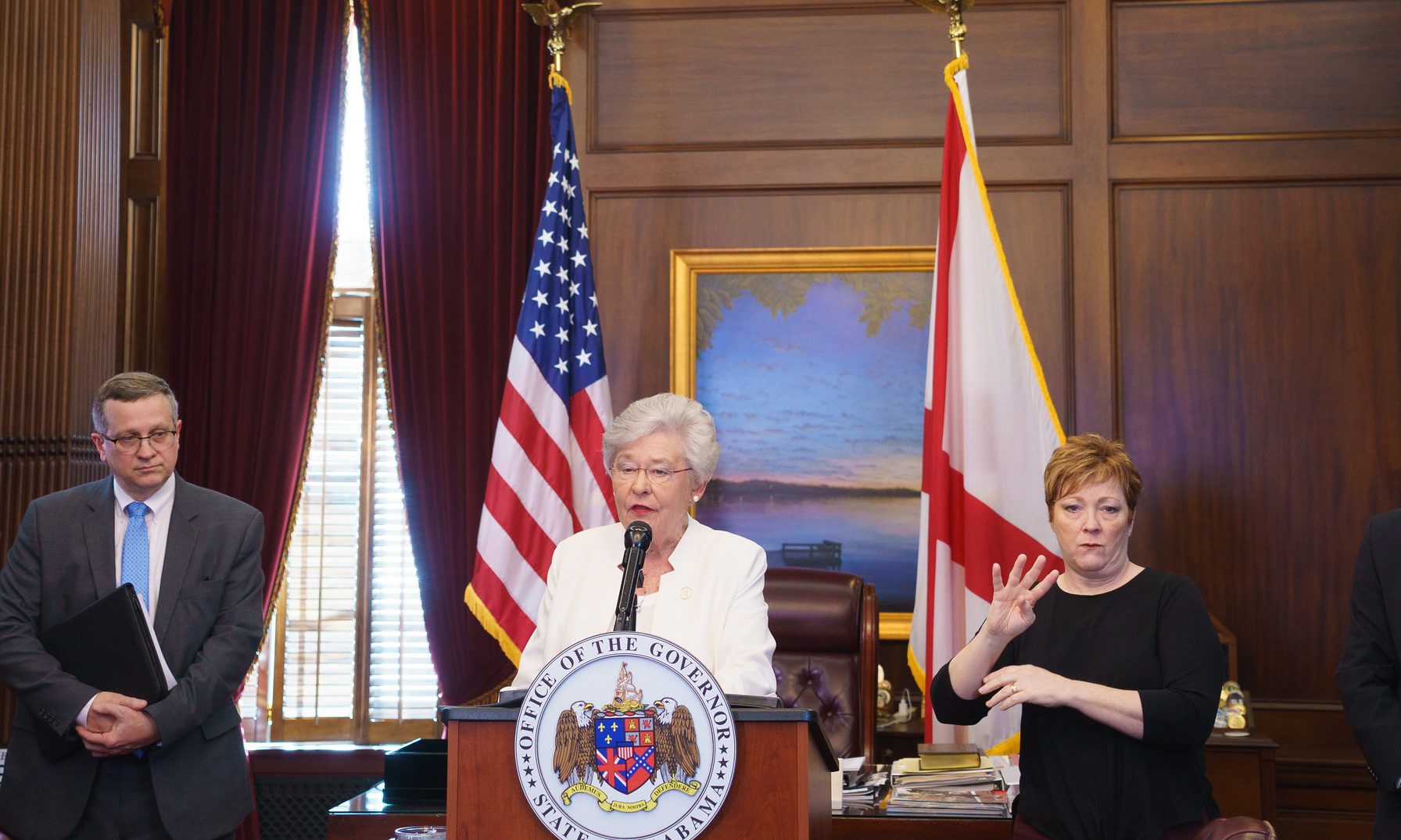 The number of positive novel coronavirus cases in Alabama rocketed past a thousand Wednesday, but the state still has no shelter-in-place order — and Gov. Kay Ivey's office says she is not ready to implement one.
"The governor remains committed to exploring all options and has not ruled anything out, but she hopes that we do not need to take this approach," Ivey's spokesperson said Wednesday.

By 6 p.m., there were 1,108 confirmed cases of the virus and at least 28 deaths statewide related to COVID-19. Cases grew by triple digits again after a brief lull in new cases Tuesday. But the infections are also widespread. Cases have been reported in 62 of the state's 67 counties — and not just in the more urban ones.
Only one city in the state, Birmingham, has issued a shelter-in-place order. The city is in Jefferson County, which, in coordination with the city, has taken a stricter approach to handling the coronavirus outbreak because it has the most cases in the state.
The cities of Montgomery and Tuscaloosa have also implemented curfews, but they have far fewer cases per capita than many other areas of the state. (No. 30 and 31 out of 67 counties in per capita cases.)
But some of the hardest-hit counties in the state are outside of Jefferson County, and the health departments in those counties do not have as much authority to issue their own directives as Jefferson County and Mobile County do. They're the only two health departments in the state that are independent with the legal authority to act autonomously from the state health department.
Cities and counties in some of the hardest-hit areas like Lee and Chambers counties have also not issued shelter-in-place orders by municipal ordinance as has been the case in Jefferson County.
Lee County and Chambers County in East Alabama have the highest infection rates in the state, and the highest per capita number of cases, yet the cities and counties there are following a statewide order that is less restrictive than the measures in place in Birmingham, Tuscaloosa or Montgomery.
Lee County has 83 cases, and Chambers County has 45. But per capita, Chambers County has 135 cases per 100,000. (For comparison, Jefferson County, where there are 302 cases, has only 46 cases per 100,000 people.) Chambers County also has the highest number of deaths per capita in the state, at 12 per 100,000 people.
The hospital that serves Lee, Chambers and the surrounding counties — East Alabama Medical Center — is currently treating 30 patients with a confirmed diagnosis of COVID-19. It has already discharged 16 other COVID-19 patients, and there are 12 more in the hospital with suspected cases of the virus.
While the hospital says it is currently stable in the number of ventilators and other equipment it has available, it is still asking for donations of some needed supplies like latex-free gloves and bleach wipes.

Aside from UAB in Birmingham, EAMC is currently treating the most COVID-19 patients, according to data APR collected over the past two days. As the state continues to avoid issuing a statewide stay-at-home or shelter-in-place order, East Alabama Medical Center is urging the residents in the area to act as if there has been an order issued.
"While there is not yet a mandate to shelter in place, EAMC encourages it as the best way to stop the spread of COVID-19," the hospital said. "Community leaders, city officials and the media have shared this important message, but there are still reports of groups gathering, children playing in neighborhood parks, dinner parties, bible studies and other events."
All of Alabama's neighboring states have issued shelter-in-place orders. Mississippi, Georgia, Florida and Louisiana have done so. The governors of Mississippi, Florida and Georgia all decided to issue orders today after balking at the idea for weeks.
Ivey has taken steps to curb the spread of the virus. She and the Alabama Department of Health issued an order on March 19 that closed the state's beaches and limited gatherings of 25 or more people. She's also closed schools for the remainder of the academic year.
On Friday, March 27, Ivey ordered closed a number of different types of businesses including athletic events, entertainment venues, non-essential retail shops and service establishments with close contact. The state has also tightened its prohibition on social gatherings by limiting non-work related gatherings of 10 people or more.
Ivey's order Friday is not that far off from a shelter-in-place order, but it lacks the force of telling the state's residents to stay home if at all possible. A number of businesses and manufacturing facilities are also allowed to keep operating, though they have been encouraged to abide by social-distancing guidelines as much as possible.
But Ivey has said she doesn't want to issue a shelter-in-place or stay-at-home order because she doesn't want to put more stress on the economy.
"You have to consider all the factors, such as the importance of keeping businesses and companies open and the economy going as much as possible," Ivey said on Friday.
Ivey's spokesperson Wednesday said the governor has taken appropriate action thus far.
"In consultation with the Coronavirus Task Force, the governor and the Alabama Department of Public Health have taken aggressive measures to combat COVID-19," her spokesperson, Gina Maiola, said. "The governor's priority is protecting the health, safety and well-being of all Alabamians, and their well-being also relies on being able to have a job and provide for themselves and their families. Many factors surround a statewide shelter-in-place, and Alabama is not at a place where we are ready to make this call."
Print this piece