Opinion | ADEM found E. Coli levels 35 times the danger level after Tyson spill. It didn't tell anyone.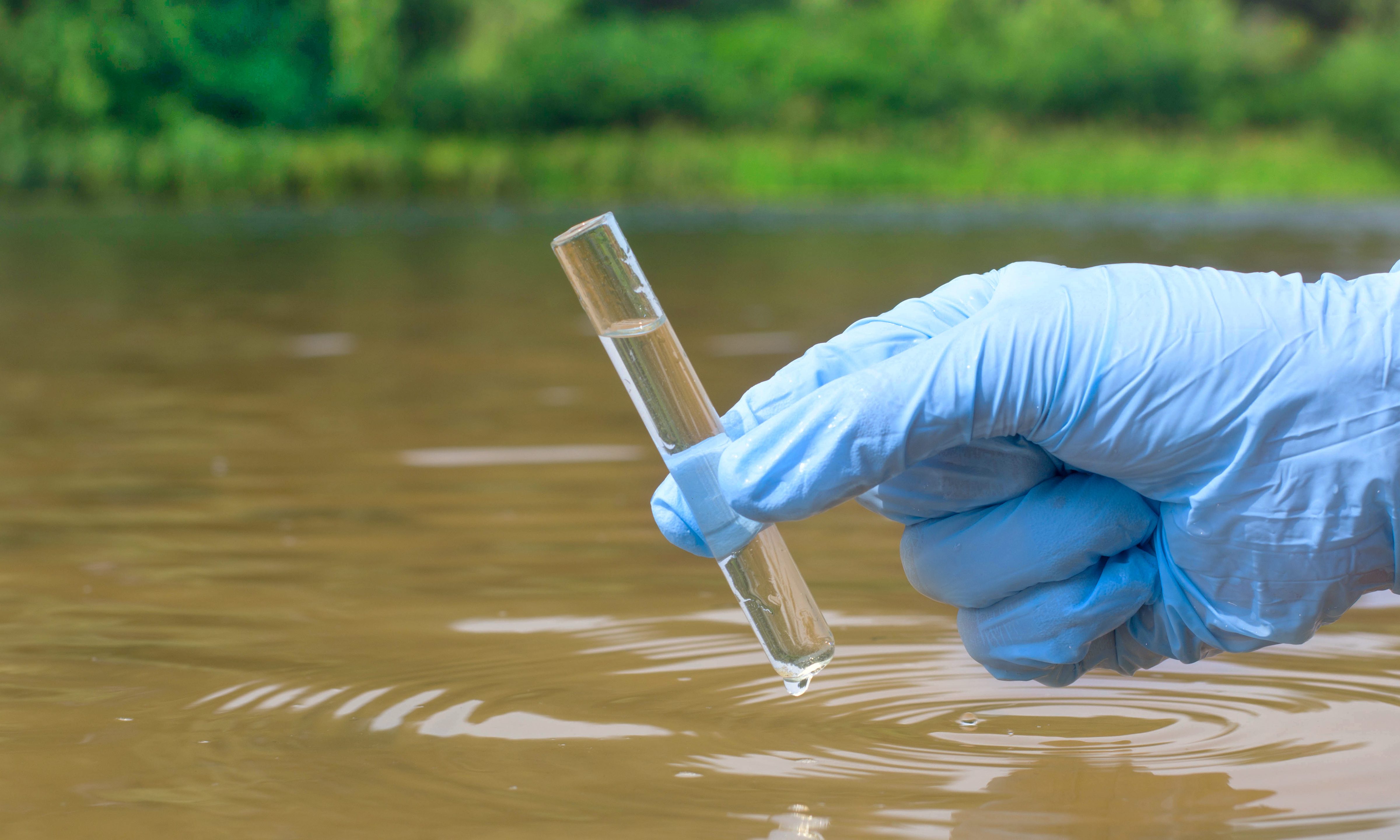 The Alabama Department of Environmental Management's website should probably be the first clue that the department doesn't understand its responsibility to alert the public to dangerous environmental issues. 
That website, which appears to be designed around the time people were still messaging in AOL chatrooms, states near the bottom that it is best viewed in Internet Explorer 7. 
That version of Explorer was released in 2006. 
So, no, it shouldn't be a surprise that ADEM is still as slow as dial-up in getting information out to the public. Vital, important information. 
Like the fact that a Tyson plant had dumped thousands of gallons of untreated wastewater into the Black Warrior River. And that wastewater had produced toxic, dangerous levels of E. coli bacteria in the water. 
The water where kids were swimming. And pets were drinking. And people were fishing for dinner. 
That spill occurred on June 6. And ADEM tested the water near the spill site and several miles downstream. 
Those tests showed incredibly high levels of bacteria in the water. Dangerous levels. 
Levels that should have sent ADEM officials to their 2006 website and email list to alert the public to avoid the areas, keep their pets and kids away, don't eat the fish. 
Instead, on Wednesday, for the very first time, the nonprofit group Black Warrior Riverkeepers publicized the tests, giving the public its first alert to the dangerous conditions. 
Nearly three months later. 
Because who really needs to know that E. Coli levels in the water where they're swimming are 32 times the danger level. 
That's right. Thirty-two times. 
And that was six miles downstream on the day of the spill. 
A day later, 14 miles downstream, the levels were 35 times higher than considered safe. 
Let me put that in better context for you: If you tested water anywhere in this state and found that E. Coli levels were 1/35th of the E. Coli levels found in the Black Warrior on June 7, that water would still be too dangerous to swim in. 
ADEM conducted these tests. Found those results. 
And then didn't tell a soul. 
It's like that episode of "Seinfeld" where the car rental place didn't hold the car that Jerry reserved. "You know how to take the reservation," he tells the employee, "but you don't know how to hold the reservation. And that's really the most important part of the reservation."
Same concept here. 
ADEM did fine testing the water. But it's the publicizing of those test results that's really the most important part. 
But rest easy, ADEM is investigating what happened and looking into the allegations by the Black Warrior Riverkeepers and a statement is expected on Thursday at some point. 
There's not much to investigate, really. The test results are right on the ADEM website now, with the dates and numbers for all to see. BWR tweeted out a screenshot of the test results on Wednesday. Those tests were clearly completed in the days after the spill, and we all know that ADEM didn't alert anyone to anything. 
Look, I've heard all of the excuses from ADEM employees and ADEM supporters. I get that the Department is underfunded severely and that there are good people who are overworked and underpaid. 
But come on. This is basic stuff. Stuff that could save lives and doctor's bills. Stuff that could be accomplished with a cell phone and a Facebook page. 
For too long now, ADEM has existed as an entity whose sole purpose was to serve as a buffer between the EPA and major corporations. To work around hefty fines. To help roll back penalties. 
ADEM, in its current configuration and under its current management, is doing a disservice to the people of Alabama. And the Department's incompetence isn't merely costing us dollars. It's also making us less safe. 
Any governor who cared at all about the people she served would have long ago corrected this problem.
Bidens suggest that Hurricane Sally due to climate change
Former Vice President Joe Biden and his wife, Dr. Jill Biden, released a joint statement this week on Hurricane Sally, suggesting that the hurricane and fires in the West are due in part to or exacerbated by climate change.
"Jill and I are praying for everyone from the Gulf Coast in Louisiana, Mississippi, Alabama, Georgia, and Florida and up the East Coast into the Carolinas as Hurricane Sally unleashes fury and flood that are leaving hundreds of thousands of people without power and evacuating their homes and businesses," the Bidens wrote. "Our hearts are also with everyone in California, Oregon, Washington, Colorado, and across the West who have lost everything and the firefighters and first responders who are risking their lives as the wildfires rage on and ash falls from an orange sky."
"Every year the devastating impacts of climate change — in billions of dollars in damage, in immeasurable loss of lives and livelihoods — sets new records of destruction in big cities, small towns, on coastlines, and farmlands across the country," the Bidens wrote. "It is happening everywhere. It is happening now. And it's all happening while we fight off a historic pandemic and economic recession."
But it doesn't have to be this bad, the Bidens wrote.
"We have to come together as a nation guided by science that can save lives," the Bidens wrote. "And grounded by economics that can create millions of American jobs — union jobs — to make us safe, stronger, and more resilient to a changing climate and extreme weather that will only come with more frequency and ferocity."
"And we have to keep the faith in the capacity of the American people — to act, not deny, to lead, not scapegoat, and to care for each other and generations to come," the Bidens concluded.
Hurricanes are not new to the Alabama Gulf Shore. Since 1852, at least 27 hurricanes have hit the state of Alabama gulf coast, with Katrina in 2005 being the most recent until Sally on Wednesday.
By comparison there were four hurricanes to strike the state between 1912 and 1917 and five between 1852 and 1860.
Democrats claim that President Donald Trump's policies on climate change are having a negative effect on the planet and that a Biden administration would be better at reducing U.S. CO2 emissions.
Biden and Trump will be on the Nov. 3 general election ballot.