Joe Arpaio will be speaking in Sylacauga this month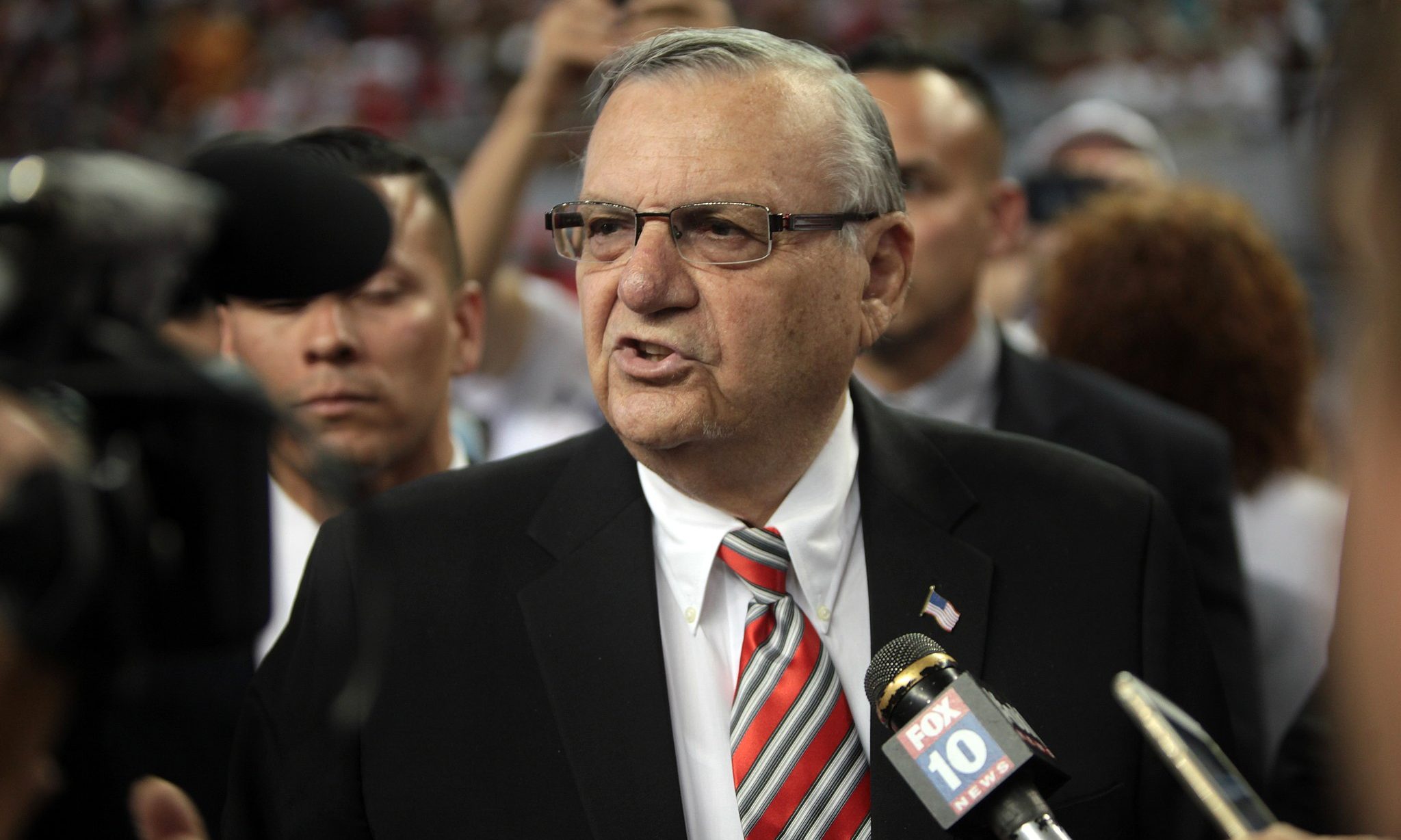 Former Arizona Sheriff Joe Arpaio will be the keynote speaker at the Alabama Patriots Dinner on Sept. 26 in Sylacauga.
Arpaio earned national and international media attention during his 24 year tenure as the Sheriff of Maricopa County, Arizona. Arpaio was recognized as "America's toughest sheriff." Arpaio fed prisoner bologna sandwiches for 50 cents a meal, dressed the prisoners in pink and created a tent jail rather that release prisoners.
Maricopa County has a population of over 4.3 million people. Its population is 88 percent of the population of the whole state of Alabama. Arizona, while a bigger area than Alabama, has just 15 counties. Maricopa County has more than four times the population of the next largest county, Pima. The county with the smallest population is Greenlee with just 9,483 people.
Arpaio gained national fame beginning in 2005 with his 'illegal alien roundups.' In 2012 the Department of Justice under Eric Holder sued Arpaio and Maricopa County for racial profiling. A federal judge issued a summary judgement favorable to the DOJ. In 2017 a federal judge found Arpaio in criminal contempt of the ruling. A month later President Donald J. Trump (R) issued a presidential pardon for Arpaio.
In 2016 Arpaio was defeated for re-election by Democrat Paul Penzone, whom Arpaio had beaten four years earlier. In 2018 Arpaio was a Republican candidate for the Republican nomination for Senator from Arizona. Arpaio ultimately lost the nomination to Congresswoman Martha McSally. McSally went on to lose the General election to Kyrsten Sinema. The seat has previously been held by Republican Jeff Flake, who did not run again after losing GOP support due to a long, very public feud with Pres. Trump.
Critics have accused 'Sheriff Joe' of racial profiling, mistreating prisoners, mishandling funds and targeting his political opponents. Supporters applaud Arpaio for getting tough on crime, making life tough on his prisoners, for combatting illegal immigration and for his candor and outspoken views.
Arpaio has announced that he is running for Sheriff of Maricopa County again in 2020. On Thursday, Flake endorsed Penzone saying that he was 'choosing county over party.'
Arpaio is 87 and has worked in law enforcement for 55 years.
The event will be held on Thursday, Sept. 26, 2019 from 6:30 p.m. to 8:30 p.m. There will be a reception for VIPs at 5:30 p.m. The event is sponsored by the Talladega County Republican Party and will be held at the J. Craig Smith Community Center at 2 West 8th Street; Sylacauga, AL 35150.
Tickets are still available. Special VIP seating that includes admission to the reception with Sheriff Joe are only $100. General admission seats can be purchased for just $40.
To order tickets go to:
https://www.eventbrite.com/e/alabama-patriots-dinner-with-sheriff-joe-arpaio-tickets-66717713477?aff=ebdshpsearchautocomplete
The deadline to purchase your tickets is September 19.
For more information, including sponsorship opportunities, contact Talladega County Republican Party Chairwoman Gina Grant at 256-404-5074.
Print this piece
Bloomberg making final Alabama push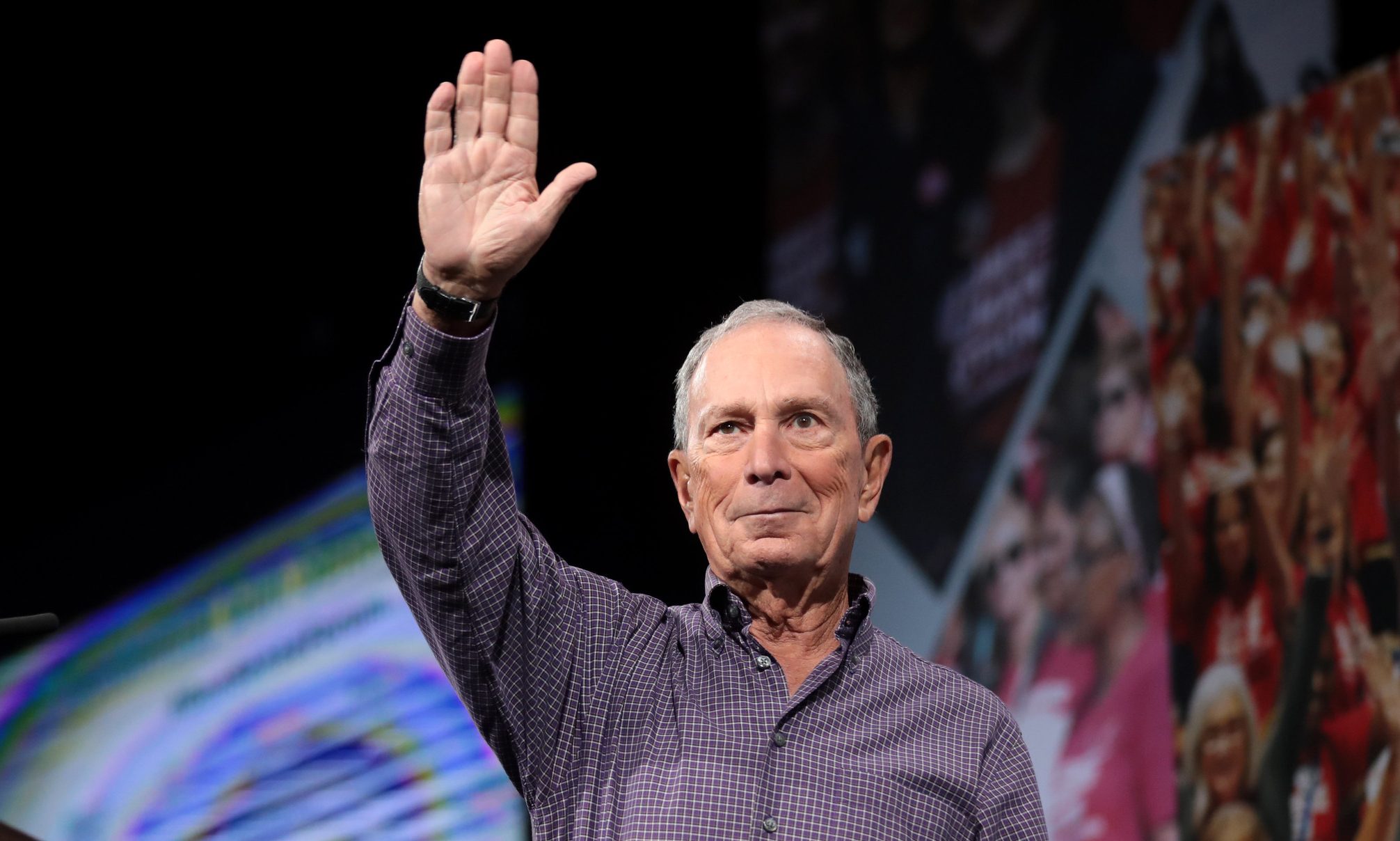 The Michael Bloomberg campaign is making Alabama one of its top Super Tuesday priorities — hoping that state Democratic voters will help catapult the former New York City mayor into the running for the party's presidential nomination. 
Bloomberg has already spent more time in Alabama than most of the other candidates — including kicking off his presidential run by qualifying first on the Alabama ballot and speaking at an Alabama Democratic Conference meeting — and has flooded the state with workers and cash, buying advertising spots and building infrastructure the likes of which Alabama has rarely seen. 
With the primary less than a week away now, Bloomberg's campaign is making a last push. 
That will be highlighted by the former mayor's visit to the state over the weekend and a number of surrogates making their way around Alabama throughout the coming days. 
That starts in earnest on Thursday, when former Philadelphia Mayor Michael Nutter, one of the first mayors to endorse Bloomberg, travels to Miles College for a "community conversation" with students and others. 
The visit to a historically black college is no coincidence, as Bloomberg's campaign looks to regain the support of black voters after his history as NYC mayor drew major fire from his Democratic primary opponents. Having the endorsement of the ADC, the state's black caucus, will certainly help, but former Vice President Joe Biden maintains strong support among black voters and moderates in Alabama.  
Nutter will be joined at Miles by former Birmingham Mayor William Bell, who also has announced his support for Bloomberg. 
Following the event at Miles, Nutter will travel to the Alabama State House in Montgomery for a meeting with the Alabama Baptist Association Leadership and then on to Selma, where he'll attend a reception for the Alabama Conference of Black Mayors.
Print this piece