Tommy Battle will be featured speaker at Constitution Day Dinner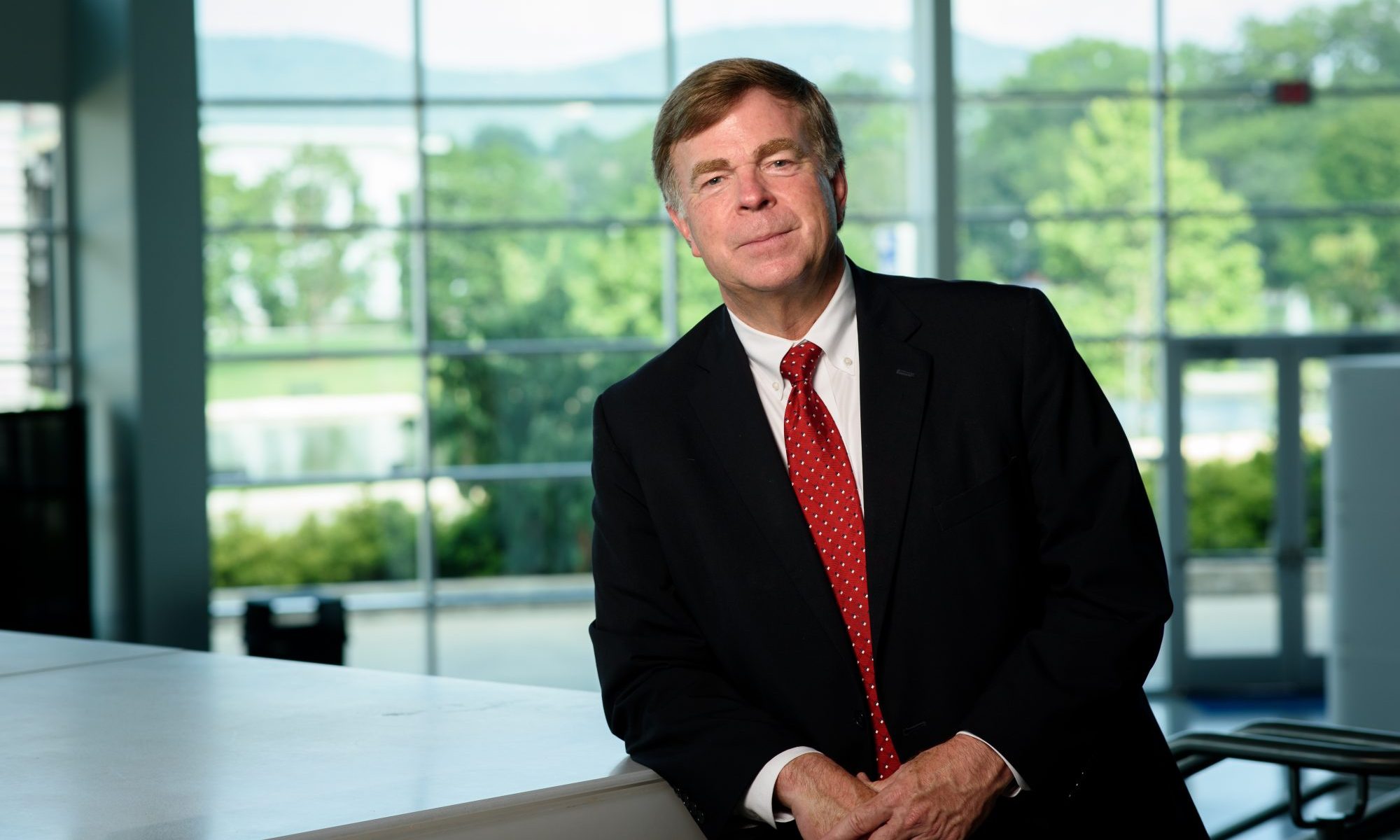 Thursday, Chairman Phillip Green and the Colbert County Republican Executive Committee said in a statement that they are pleased to announce that their inaugural Constitution Day Dinner will be held at the Robert Trent Jones clubhouse in Muscle Shoals on September 17th. The featured speaker will be Huntsville Mayor Tommy Battle.
Tommy Battle is the Mayor of Huntsville. Huntsville is currently the third largest city in the state of Alabama with a population of 197,318. Huntsville is just 900 persons away from overtaking Montgomery for second and is on a trendline to overtake Birmingham as the largest municipality in the state within five years. There are a number of recent industrial announcements in Huntsville, most notably the Mazda-Toyota manufacturing plant. Blue Origin is building a new rocket engine plant in Huntsville and Huntsville based Dynetics recently announced a government contract to build hypersonic weapon prototypes. The Marshall Space Flight Center was also announced to lead efforts to design and engineer the new NASA lunar lander.
The dinner will be at 7:00 p.m. with the reception beginning at 6:00 p.m.
Tickets start at just $75 for general admission. A table can be purchased for just $600. Cocktail attire.
https://www.eventbrite.com/e/constitution-day-dinner-tickets-69289780599?fbclid=IwAR1JpQ5tL_zrWloz8kmMqE51PAb_OezxzbyH_Q8vE8PgYWQgVchqHYo7
The list of sponsors continues to grow and already includes: AL SOS John Merrill, Rep. Robert Aderholt, Rep. Bradley Byrne, AL Sen. Larry Stutts, County Commissioner Tommy Barnes, Commissioner David Black, Commissioner Darol Bendall, Judge Daniel Rosser, Bank Independent and First Metro Bank.
There are still sponsorship opportunities. For Sponsorship availability or to purchase tickets in person, please call 256.762.1714 or email [email protected]
Thomas "Tommy" M. Battle Jr. was first elected Mayor of Huntsville in 2008 and is presently serving in his third term.
Huntsville leads the state of Alabama in both new jobs and economic investment.
Battle's stated goal as Mayor is to make the best possible use of Huntsville's collective brainpower to ensure that the City becomes a global leader in innovation, research and development. GEO, Cyber, Energy and Biotech initiatives work to unite the City's rich intellectual capital with new opportunities.
Mayor Battle says that Huntsville's continued success is a result of its ability to think strategically for the long-term. He directed the City's planning department to enjoin the community in a comprehensive master plan that will shape the city's future for decades to come. The BIG Picture is tackling planning and quality of life decisions regarding neighborhood revitalization, urban redevelopment, recreation, transportation, design standards, and code and zoning changes.
Battle was born in Birmingham in 1955 and moved to Huntsville in 1980 after receiving a business degree from the University of Alabama. Four years later, he was elected to the Huntsville City Council, where he served as Finance Chair. Battle has had a successful career as an entrepreneur and businessman; and has over 30 years of community service.
Battle is married to the former Eula Sammons, a retired kindergarten teacher. They have one son and two grandchildren.
Battle was a candidate for the GOP nomination for Governor in 2018, ultimately losing to Kay Ivey, who was elevated to the position from Lt. Gov. after Gov. Robert Bentley resigned.
Historically, Colbert County and the Shoals region of the state were Democratic strongholds even well into this century. Much of that has changed in recent years. In the 2016 election, Republican Presidential nominee Donald J. Trump easily carried Colbert County with 67.9 percent of the vote. Former Secretary of State Hillary Clinton (D) received only 29.6 percent of the votes in Colbert County. In the 2018 gubernatorial election, Kay Ivey (R) received 63.1 percent of the vote; while Tuscaloosa Mayor Walter "Walt" Maddox received just 36.9 percent. In both elections, the Republican candidates had higher winning percentages in Colbert County than they did in the state as a whole.
Attorneys ask court to intervene over numerous Alabama inmate suicides
Charles Braggs died by suicide in an Alabama prison after being kept in solitary confinement for more than two years. His suicide and a rash of others in Alabama prisons prompted attorneys for the plaintiffs in a case against the Alabama Department of Corrections to ask the court Wednesday to intervene. 
Braggs, 28, died at St. Clair Correctional Facility on July 17 after having been housed in segregation for 796 days, according to the court filing by the Southern Poverty Law Center, Alabama Disabilities Advocacy Program and attorneys with Baker, Donelson, Bearman, Caldwell & Berkowitz.
"Mr. Braggs was the seventh person — and the sixth Black person — to die by suicide in ADOC custody since this Court issued its Remedial Opinion and Judgment on Immediate Relief for Suicide Prevention (the 'Suicide Prevention Opinion') in May 2019, in which the Court found 'substantial and pervasive deficiencies' in ADOC's suicide prevention program," attorneys wrote to the court. 
Bragg's suicide was the fifth in Alabama prisons in the last four months, the plaintiffs' attorneys wrote in the fling, in which they call for "swift implementation and robust monitoring of the Parties' various remedial agreements" and for the state to address the use of segregation and "segregation-like" cells, which disproportionately hold Black people.
Alabama prisons kept 1,001 people locked alone in segregation on July 28, according to the court filing. 
"Of those 1,001, ADOC's public database lists 705 people as Black and 273 white—that is, approximately 70 percent of the people in segregation are Black," the filing states, going on to note that Black people make up approximately 52 percent of Alabama's inmate population and about 27 percent of the population of the state. 
U.S. District Judge Myron Thompson in his May 4, 2019 opinion wrote that ADOC argues the department cannot prevent all suicides in prisons.
"It is true that, as in the free world, not all suicides can be prevented. But this reality in no way excuses ADOC's substantial and pervasive suicide-prevention inadequacies. Unless and until ADOC lives up to its Eighth Amendment obligations, avoidable tragedies will continue," the judge wrote.
That 2019 opinion came after the plaintiffs' attorneys asked the court for immediate suicide-prevention relief following 15 inmate suicides over 15 months. Thompson agreed in his opinion to make permanent most of the provisions of a previous agreement between the plaintiffs and ADOC.
Thompson's separate judgment, filed the same day as his opinion, establishes minimum guidelines for how the state assesses and treats incarcerated people who may be at risk of suicide.
Among the prison suicides noted in the court filing was Marco Tolbert, 32, who was diagnosed with Schizophrenia and prescribed anti-psychotic and anti-depressant medication, but on June 20, 2019, three months before his death, his mental health code — used by ADOC to determine care — was reduced, some of his medication was discontinued and he was moved out of Donaldson prison's residential treatment unit and into the general population and "was not provided any follow-up mental health care," according to the filing.
He died by suicide on Sept. 26, 2019, according to court records. 
Marquell Underwood, 22, was placed into segregation at Easterling Correctional Facility on Feb. 23 and died by suicide that same day, according to court records. 
"Mr. Underwood previously reported a history of Bipolar Disorder, was referred to mental health nine times in relation to segregation placements, self-referred once to mental health, and was placed on acute suicide watch twice during the six months before his death," the plaintiffs' attorneys wrote to the court. "Despite all of this, he was never placed on the mental health caseload, never received a psychiatric evaluation, and never received any mental health treatment."
Laramie Avery, 32, died by suicide in his segregation cell at Bullock prison on April 14 and was placed in segregation for "disciplinary" reasons after being stabbed at least eight times in the head and chest, according to the filing. 
"Mr. Avery was referred for a mental health evaluation three days before his suicide, but there is no evidence that the evaluation ever occurred. He was not on the mental health caseload," the court filing states. 
The plaintiffs' attorneys also note the death of Darnell McMillian on June 22 at Donaldson prison. McMillian died while on suicide watch and after having been placed into a cell with another inmate also on suicide watch. 
"After an altercation between Mr. McMillian and his cellmate, correctional officers allegedly deployed pepper spray, which caused Mr. McMillian to become unconscious and may have led to his death. It is unclear what policies ADOC has instituted, if any, to ensure the safety of those on suicide watch who are double-celled," attorneys wrote to the court. 
An ADOC worker told APR in July that correctional officers used an excessive amount of pepper spray in the cell where McMillian and another inmate were housed. The cause of his death is pending an autopsy.