Tommy Battle will be featured speaker at Constitution Day Dinner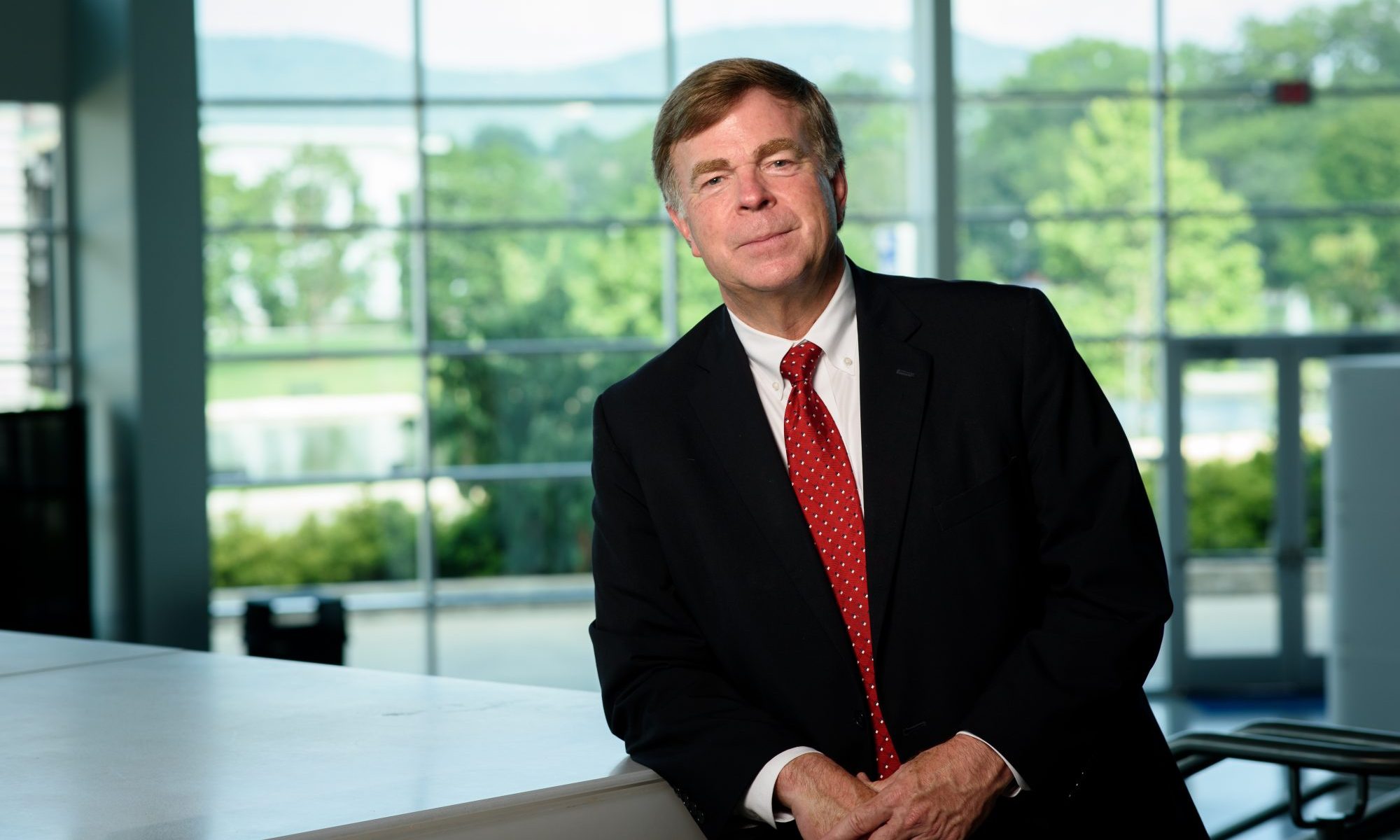 Thursday, Chairman Phillip Green and the Colbert County Republican Executive Committee said in a statement that they are pleased to announce that their inaugural Constitution Day Dinner will be held at the Robert Trent Jones clubhouse in Muscle Shoals on September 17th. The featured speaker will be Huntsville Mayor Tommy Battle.
Tommy Battle is the Mayor of Huntsville. Huntsville is currently the third largest city in the state of Alabama with a population of 197,318. Huntsville is just 900 persons away from overtaking Montgomery for second and is on a trendline to overtake Birmingham as the largest municipality in the state within five years. There are a number of recent industrial announcements in Huntsville, most notably the Mazda-Toyota manufacturing plant. Blue Origin is building a new rocket engine plant in Huntsville and Huntsville based Dynetics recently announced a government contract to build hypersonic weapon prototypes. The Marshall Space Flight Center was also announced to lead efforts to design and engineer the new NASA lunar lander.
The dinner will be at 7:00 p.m. with the reception beginning at 6:00 p.m.
Tickets start at just $75 for general admission. A table can be purchased for just $600. Cocktail attire.
https://www.eventbrite.com/e/constitution-day-dinner-tickets-69289780599?fbclid=IwAR1JpQ5tL_zrWloz8kmMqE51PAb_OezxzbyH_Q8vE8PgYWQgVchqHYo7
The list of sponsors continues to grow and already includes: AL SOS John Merrill, Rep. Robert Aderholt, Rep. Bradley Byrne, AL Sen. Larry Stutts, County Commissioner Tommy Barnes, Commissioner David Black, Commissioner Darol Bendall, Judge Daniel Rosser, Bank Independent and First Metro Bank.
There are still sponsorship opportunities. For Sponsorship availability or to purchase tickets in person, please call 256.762.1714 or email [email protected]
Thomas "Tommy" M. Battle Jr. was first elected Mayor of Huntsville in 2008 and is presently serving in his third term.
Huntsville leads the state of Alabama in both new jobs and economic investment.
Battle's stated goal as Mayor is to make the best possible use of Huntsville's collective brainpower to ensure that the City becomes a global leader in innovation, research and development. GEO, Cyber, Energy and Biotech initiatives work to unite the City's rich intellectual capital with new opportunities.
Mayor Battle says that Huntsville's continued success is a result of its ability to think strategically for the long-term. He directed the City's planning department to enjoin the community in a comprehensive master plan that will shape the city's future for decades to come. The BIG Picture is tackling planning and quality of life decisions regarding neighborhood revitalization, urban redevelopment, recreation, transportation, design standards, and code and zoning changes.
Battle was born in Birmingham in 1955 and moved to Huntsville in 1980 after receiving a business degree from the University of Alabama. Four years later, he was elected to the Huntsville City Council, where he served as Finance Chair. Battle has had a successful career as an entrepreneur and businessman; and has over 30 years of community service.
Battle is married to the former Eula Sammons, a retired kindergarten teacher. They have one son and two grandchildren.
Battle was a candidate for the GOP nomination for Governor in 2018, ultimately losing to Kay Ivey, who was elevated to the position from Lt. Gov. after Gov. Robert Bentley resigned.
Historically, Colbert County and the Shoals region of the state were Democratic strongholds even well into this century. Much of that has changed in recent years. In the 2016 election, Republican Presidential nominee Donald J. Trump easily carried Colbert County with 67.9 percent of the vote. Former Secretary of State Hillary Clinton (D) received only 29.6 percent of the votes in Colbert County. In the 2018 gubernatorial election, Kay Ivey (R) received 63.1 percent of the vote; while Tuscaloosa Mayor Walter "Walt" Maddox received just 36.9 percent. In both elections, the Republican candidates had higher winning percentages in Colbert County than they did in the state as a whole.
Print this piece
Alabama may need 2,500 more ventilators. It's having to compete to get them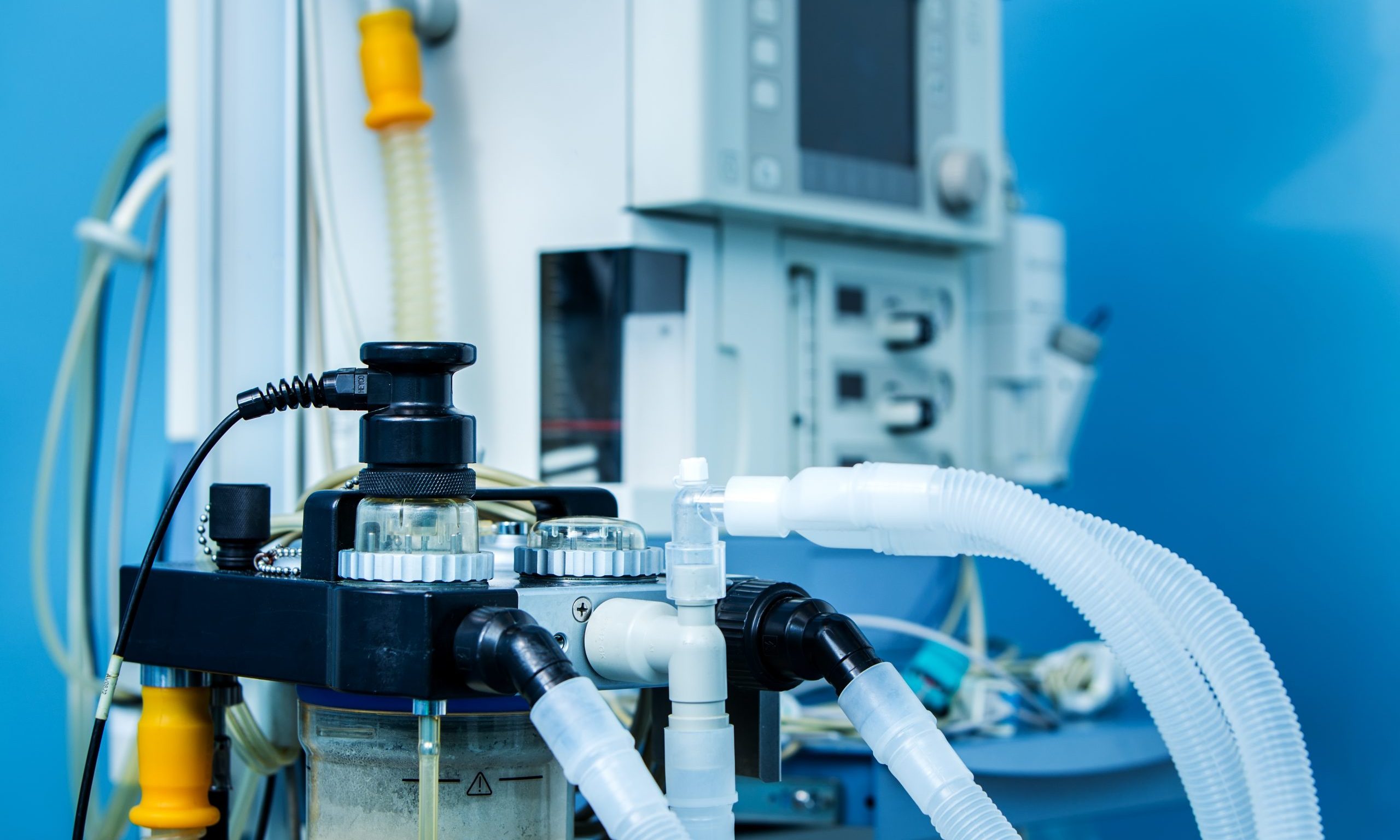 Alabama may need 2,000 more ventilators than it has, and it's being forced to compete with other states to get them on the private market.
State Health Officer Dr. Scott Harris said Friday that the Alabama Department of Public Health is attempting to source its own ventilators as a number of hospitals in the state are already struggling and asking for more.
The state requested 500 ventilators from the federal government through the Department of Health and Human Services and the national strategic stockpile. It asked for 200 of them to be delivered urgently.
"HHS has indicated that they're not going to fulfill that anytime soon because they're still taking care of places like New York City," Harris said in an interview with APR.
When Alabama nears an expected surge — say 72 hours before hospitals are expected to be overwhelmed with patients requiring life support — they may be able to make the extra ventilators available.
So Alabama, like a number of states, is being forced to try to source ventilators on its own through the private market, where hundreds of hospitals, all the other states and other countries are trying to do the same.
Harris said he signed a purchase order Thursday for 250 more ventilators.
"We're waiting to see, and then there are others that we're waiting to hear from," Harris told APR. "We're doing our best to try to source these in any way that we can."
"We're attempting to source those ourselves, but as you know, all the states are looking to source their own and in some measure competing with each other," he said a press conference Friday evening when Gov. Kay Ivey announced a shelter in place order.
Alabama Sen. Doug Jones said Thursday that Alabama will likely make additional requests, but there are only 10,000 ventilators in the national stockpile and in the U.S. Department of Defense surplus. And with every other state in the country also requesting these supplies, the federal government has said that states should not rely on the national stockpile to bolster their ventilator capacity.
By Friday, nearly 1,500 people were confirmed positive with the virus. At least 38 have died. Dire models from the Institute for Health Metrics and Evaluation at the University of Washington — models that influenced the state's decision to issue a stay-at-home order — project that by mid-April, Alabama could have a massive shortage of ventilators and hospital beds.
"The timeline I think makes sense and the time when we're expected to have a surge is the part that was most useful to us," Harris said. "We've been trying very hard to get an order in place with regards to this surge that we expect to happen."
The model estimates that Alabama could have a shortage of 20,000 hospital beds, 3,900 intensive care beds and more than 2,000 ventilators.
At least 3,500 ventilators would be needed at the peak of the COVID-19 outbreak in mid-April, according to the IHME model. Last month, Alabama Hospital Association President Donald Williamson said the state has a surge capacity of about 800.
The same model projects that about 5,500 people could die from COVID-19 in Alabama by August. However, the model is live and is regularly adjusted. Earlier this week, it suggested that 7,000 people could die by August.
Harris said the state, over the past couple of weeks, has added a few hundred additional ventilators to its capacity by converting anesthesia machines and veterinary ventilators for use on those infected with the coronavirus.
"Yet, even with adding all of those ventilators, going up by a few hundred units, which means to tell you that we're still using around the same percent of all of our ventilators even though the number [of ventilators] is going up," Harris said. "So we know that there are more patients on ventilators."
The state health officer said some hospitals in the state are already struggling but others are cooperating to share resources.
"They are really working hard to make sure that they have what they need, and we're trying very hard, along with the governor's office, to make sure that Alabama has enough inventory," Harris said.
Print this piece