Tommy Battle will be featured speaker at Constitution Day Dinner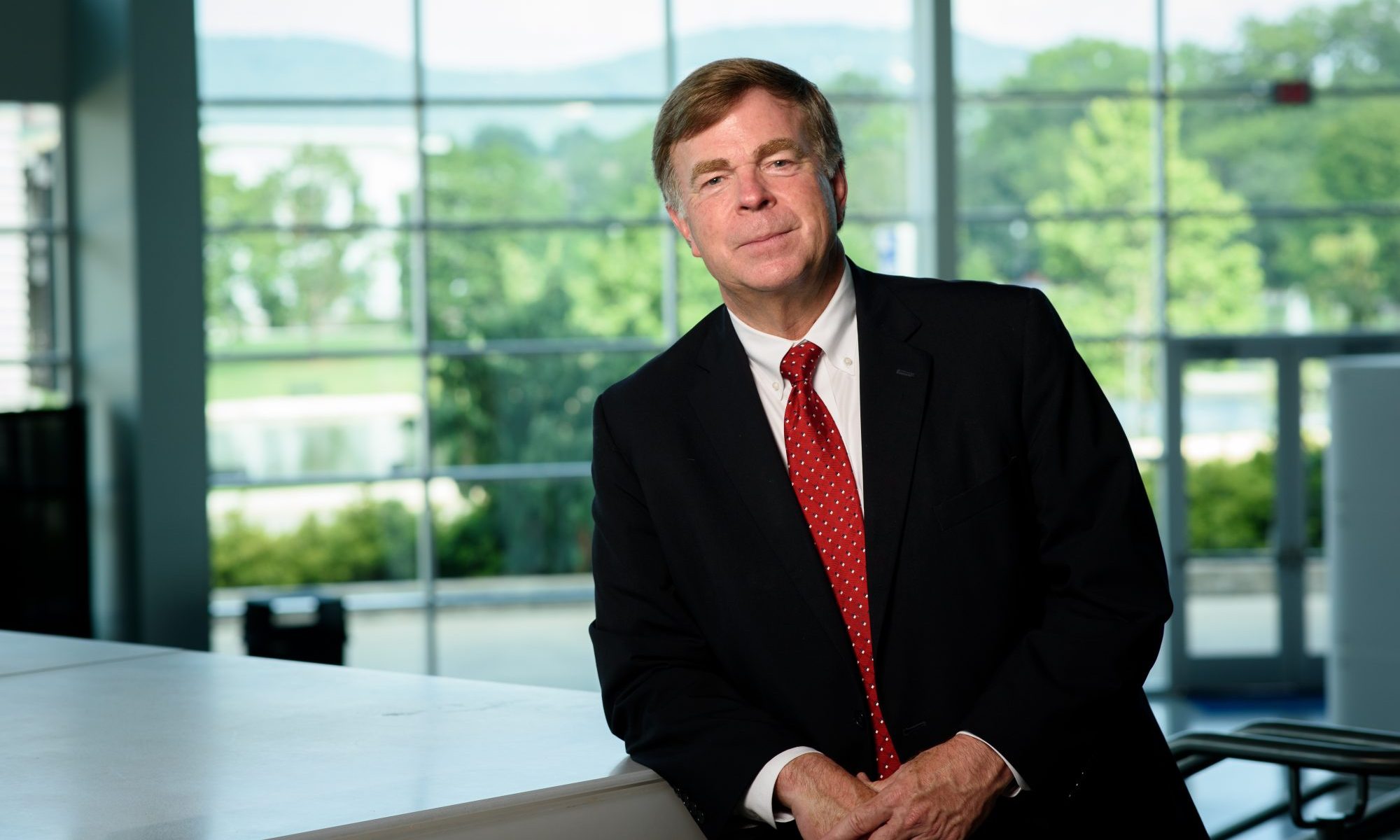 Thursday, Chairman Phillip Green and the Colbert County Republican Executive Committee said in a statement that they are pleased to announce that their inaugural Constitution Day Dinner will be held at the Robert Trent Jones clubhouse in Muscle Shoals on September 17th. The featured speaker will be Huntsville Mayor Tommy Battle.
Tommy Battle is the Mayor of Huntsville. Huntsville is currently the third largest city in the state of Alabama with a population of 197,318. Huntsville is just 900 persons away from overtaking Montgomery for second and is on a trendline to overtake Birmingham as the largest municipality in the state within five years. There are a number of recent industrial announcements in Huntsville, most notably the Mazda-Toyota manufacturing plant. Blue Origin is building a new rocket engine plant in Huntsville and Huntsville based Dynetics recently announced a government contract to build hypersonic weapon prototypes. The Marshall Space Flight Center was also announced to lead efforts to design and engineer the new NASA lunar lander.
The dinner will be at 7:00 p.m. with the reception beginning at 6:00 p.m.
Tickets start at just $75 for general admission. A table can be purchased for just $600. Cocktail attire.
https://www.eventbrite.com/e/constitution-day-dinner-tickets-69289780599?fbclid=IwAR1JpQ5tL_zrWloz8kmMqE51PAb_OezxzbyH_Q8vE8PgYWQgVchqHYo7
The list of sponsors continues to grow and already includes: AL SOS John Merrill, Rep. Robert Aderholt, Rep. Bradley Byrne, AL Sen. Larry Stutts, County Commissioner Tommy Barnes, Commissioner David Black, Commissioner Darol Bendall, Judge Daniel Rosser, Bank Independent and First Metro Bank.
There are still sponsorship opportunities. For Sponsorship availability or to purchase tickets in person, please call 256.762.1714 or email [email protected]
Thomas "Tommy" M. Battle Jr. was first elected Mayor of Huntsville in 2008 and is presently serving in his third term.
Huntsville leads the state of Alabama in both new jobs and economic investment.
Battle's stated goal as Mayor is to make the best possible use of Huntsville's collective brainpower to ensure that the City becomes a global leader in innovation, research and development. GEO, Cyber, Energy and Biotech initiatives work to unite the City's rich intellectual capital with new opportunities.
Mayor Battle says that Huntsville's continued success is a result of its ability to think strategically for the long-term. He directed the City's planning department to enjoin the community in a comprehensive master plan that will shape the city's future for decades to come. The BIG Picture is tackling planning and quality of life decisions regarding neighborhood revitalization, urban redevelopment, recreation, transportation, design standards, and code and zoning changes.
Battle was born in Birmingham in 1955 and moved to Huntsville in 1980 after receiving a business degree from the University of Alabama. Four years later, he was elected to the Huntsville City Council, where he served as Finance Chair. Battle has had a successful career as an entrepreneur and businessman; and has over 30 years of community service.
Battle is married to the former Eula Sammons, a retired kindergarten teacher. They have one son and two grandchildren.
Battle was a candidate for the GOP nomination for Governor in 2018, ultimately losing to Kay Ivey, who was elevated to the position from Lt. Gov. after Gov. Robert Bentley resigned.
Historically, Colbert County and the Shoals region of the state were Democratic strongholds even well into this century. Much of that has changed in recent years. In the 2016 election, Republican Presidential nominee Donald J. Trump easily carried Colbert County with 67.9 percent of the vote. Former Secretary of State Hillary Clinton (D) received only 29.6 percent of the votes in Colbert County. In the 2018 gubernatorial election, Kay Ivey (R) received 63.1 percent of the vote; while Tuscaloosa Mayor Walter "Walt" Maddox received just 36.9 percent. In both elections, the Republican candidates had higher winning percentages in Colbert County than they did in the state as a whole.
U.S. Supreme Court rules Alabama can ban curbside voting
"The District Court's modest injunction is a reasonable accommodation, given the short time before the election," the three dissenting justices wrote.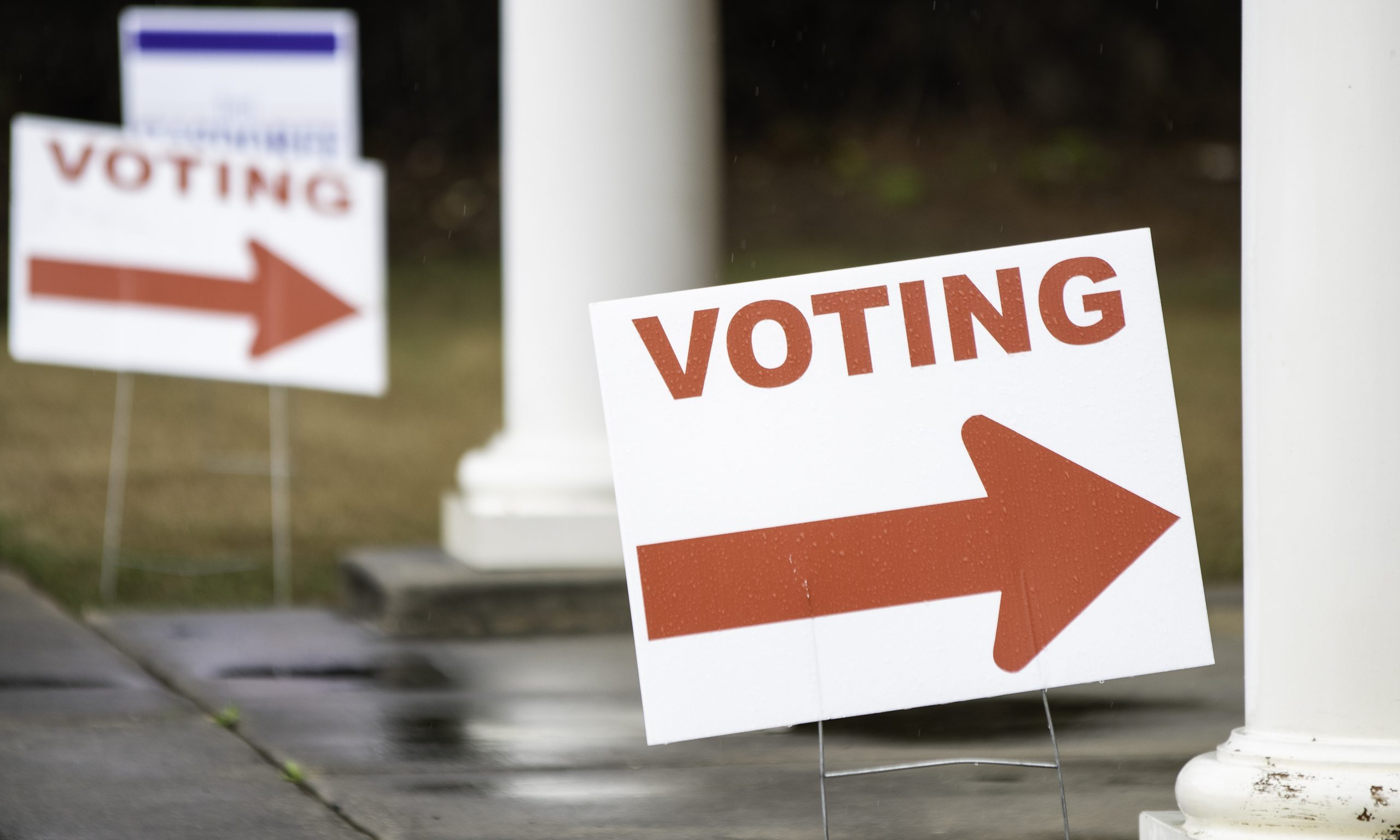 The Supreme Court, in a 5-3 decision, allowed Alabama Secretary of State John Merrill to ban curbside voting, staying a district court injunction that had allowed some counties to offer curbside voting in the Nov. 3 election amid the COVID-19 pandemic.
The Supreme Court's majority in its order declined to write an opinion, but Justices Stephen Breyer, Elena Kagan and Sonya Sotomayor's five-page dissent is included.

The lawsuit — filed by the NAACP Legal Defense and Educational Fund, Southern Poverty Law Center, American Civil Liberties Union, ACLU of Alabama and Alabama Disabilities Advocacy Program — was brought on behalf of several older Alabamians with underlying medical conditions.
"The District Court's modest injunction is a reasonable accommodation, given the short time before the election," the three dissenting justices wrote. 
Sotomayor, who wrote the dissent, closed using the words of one of the plaintiffs in the case. 
"Plaintiff Howard Porter Jr., a Black man in his seventies with asthma and Parkinson's disease, told the District Court, '[So] many of my [ancestors] even died to vote. And while I don't mind dying to vote, I think we're past that – We're past that time,'" Sotomayor wrote. 
Alabama Secretary of State John Merrill on Wednesday applauded the Supreme Court's decision. 
"I am proud to report the U.S. Supreme Court has now blocked a lower court's order allowing the fraudulent practice of curbside voting in the State of Alabama," Merrill said in a statement. "During the COVID-19 pandemic, we have worked diligently with local election officials in all 67 counties to offer safe and secure voting methods – including through the in-person and mail-in processes. I am glad the Supreme Court has recognized our actions to expand absentee voting, while also maintaining the safeguards put into place by the state Legislature."
"The fact that we have already shattered voter participation records with the election still being 13 days away is proof that our current voting options are easy, efficient, and accessible for all of Alabama's voters," Merrill continued. "Tonight's ruling in favor of election integrity and security is once again a win for the people of Alabama."
Sherrilyn Ifill, president and director-counsel of the NAACP Legal Defense and Education Fund, expressed frustration after the ruling in a tweet.
"Another devastating loss for voters and a blow for our team fighting to ensure safe voting for Black and disabled voters in Alabama. With no explanation, the SCOTUS allows Alabama to continue making it as hard as possible for COVID-vulnerable voters," Ifill wrote.
Curbside voting is not explicitly banned by state law in Alabama, but Merrill has argued that because the practice is not addressed in the law, he believes it to be illegal. 
A panel of federal appeals court judges on Oct. 13 reversed parts of U.S. District Judge Abdul Kallon's Sept. 30 order ruling regarding absentee voting in the upcoming Nov. 3 elections, but the judges let the previous ruling allowing curbside voting to stand. 
In his Sept. 30 ruling, Kallon wrote that "the plaintiffs have proved that their fears are justified" and the voting provisions challenged in the lawsuit "unduly burden the fundamental Constitutional rights of Alabama's most vulnerable voters and violate federal laws designed to protect America's most marginalized citizens."
Caren Short, SPLC's senior staff attorney, in a statement said the Supreme Court's decision has curtailed the voting rights of vulnerable Alabamians.
"Once again, the Supreme Court's 'shadow docket' – where orders are issued without written explanation – has curtailed the voting rights of vulnerable citizens amidst a once-in-a-century public health crisis. After a two-week trial, a federal judge allowed counties in Alabama to implement curbside voting so that high-risk voters could avoid crowded polling locations," Short said. "Tonight's order prevents Alabama counties from even making that decision for themselves. Already common in states across the South and the country before 2020, curbside voting is a practice now encouraged by the Centers for Disease Control and Prevention (CDC). It should be a no-brainer to implement everywhere during a pandemic; the Alabama Secretary of State unfortunately disagrees, as does the Supreme Court of the United States."