Byrne supports Huntsville for Space Command HQ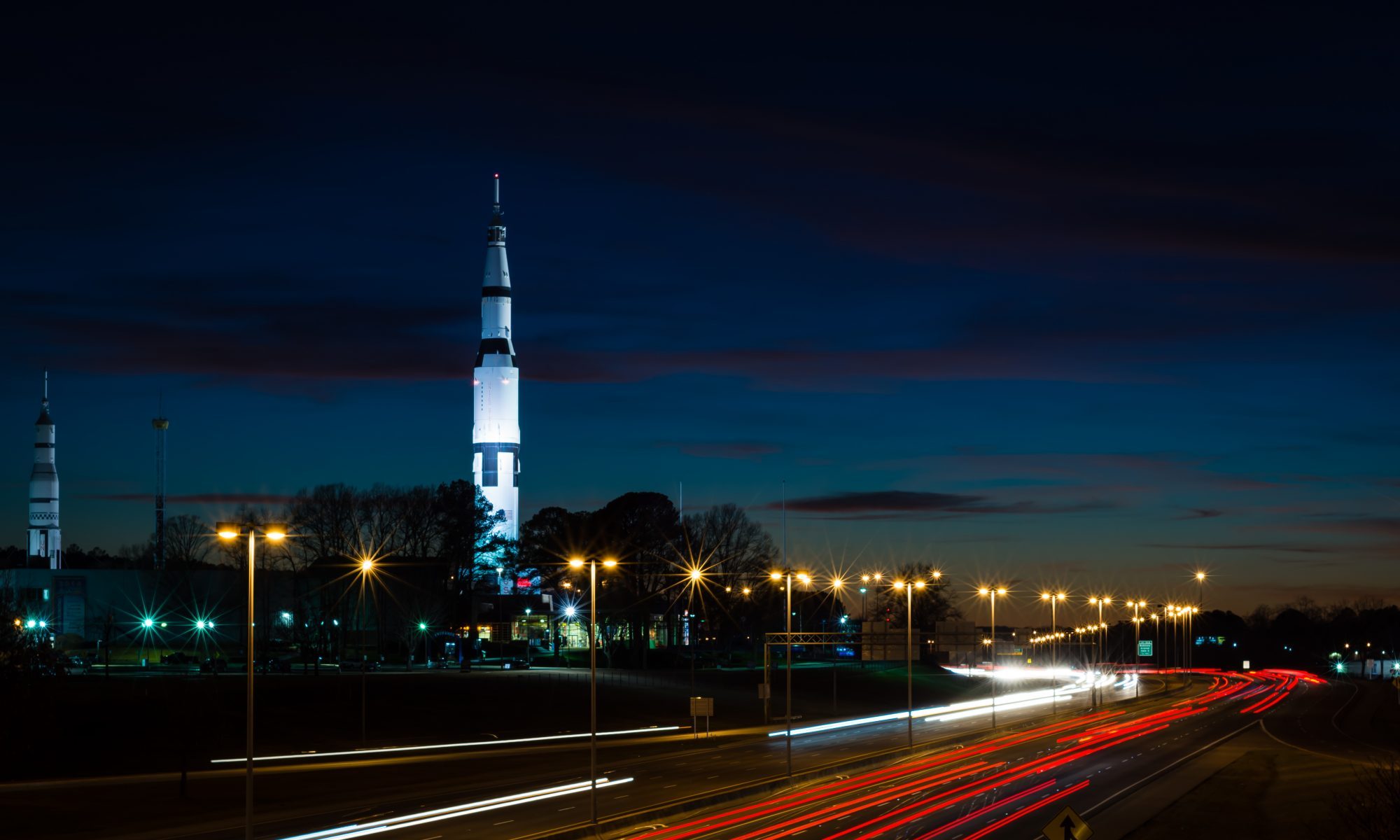 Wednesday, Congressman Bradley Byrne, R-Montrose, announced his full support for making Huntsville the permanent headquarters of the revived Space Command at the Pentagon.
Byrne sent a letter to Secretary of Defense Mark Esper expressing his strong support for the U.S. Space Command to be permanently headquartered in Huntsville, Alabama.
"The space legacy and unmatched workforce of the Rocket City make it an ideal choice for the U.S. Space Command headquarters," Byrne said in a statement. "Huntsville's contributions to America's space program and national security have expanded over the years, making Huntsville the premier hub of America's space technology. I have no doubt Huntsville is perfectly situated to rise to the occasion as Space Command headquarters."
Last week President Donald Trump made Space Command the nation's 11th geographic combatant command, a status last held in 2002.
"As Congress continues consideration of the Space Force in the NDAA conference committee, I am thrilled President Trump is taking decisive action to align our current space missions to make them a more effective war fighting force," said Congressman Mike Rogers, R-Saks, to the Alabama Political Reporter.
Air Force Lt. General John "Jay" Raymond has been given command of the new Space Command/
"Space was created to defend U.S. space-enabled capabilities in this new warfighting domain, Gen. Raymond said, who assumed command of U.S. Space Command on Thursday. "Although space is a warfighting domain, our goal is actually to deter a conflict from extending into space; the best way I know how to do that is to be prepared to fight and win if deterrence were to fail. The scope, scale and complexity of the threat to our space capabilities is real, and it's concerning. We no longer have the luxury of operating in a peaceful and benign domain."
Many ins Congress want to make Space Command it's own separate military branch with a seat on the Joint Chiefs of Staff, called Space Force.
The goal is to build "a fighting force capable of conducting defensive and offensive operations against potential adversaries seeking to deny America's access to space," Raymond said. "Primarily, the countries that have the more significant threats are China and Russia. Our adversaries have had a front row seat to our many successes of integrating space, and they don't like what they see because it provides us with such great advantage. And they are developing capabilities to negate our access to space."
Congressman Mo Brooks, R-Huntsville, told WAFF Channel 48 TV news that no decision has been made on where the new Space Command is going to be headquartered. For the moment, it looks likes Space Command is temporarily headquartered in Colorado where the Air Force has based its existing Air Force Space Command for years, but this is a more expansive command that may in the future also include the Missile Defense Agency and the U.S. Army's Space and Missile Command, which is based at Huntsville's Redstone Arsenal.
Wednesday, U.S. Sen. Doug Jones, D-Alabama, told a constituent town hall in Powell that while he hopes that Space Command is headquartered in Huntsville it "looks like Colorado has a leg up" on being the headquarters of the Pentagon's newest geographical command.
Brooks expressed hope that even if Space Command or Space Force are not headquartered in Huntsville that the city could still get the Space Development Office, which will be tasked with purchasing all the materials and equipment for Space Command and other space assets.
Original reporting by Military.com and WAFF Channel 48 TV News contributed to this report.
Print this piece
Jones criticized for voting to limit Trump's war powers authority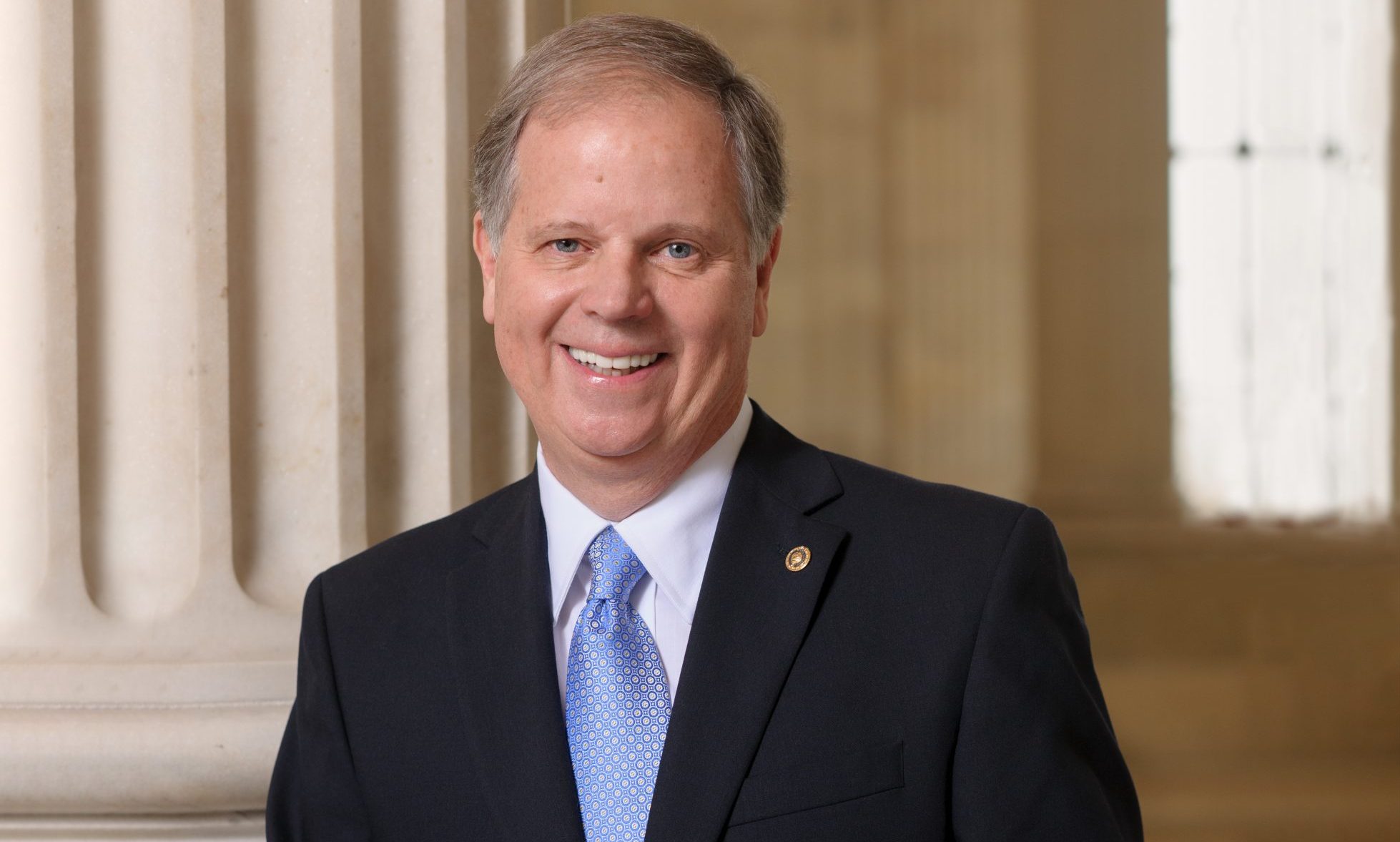 Thursday, U.S. Senator Doug Jones (D-Alabama) voted in favor of S.J.Res.68, a resolution which directs the removal of United States military from hostilities against the Islamic Republic of Iran that have not been authorized by Congress. Jones has been criticized by Republicans for voting to limit President Donald J. Trump's war powers on Iran.
"Before a President can lead us into war, he or she must first earn the support of the American people and also fulfill their solemn constitutional obligation to seek approval from Congress," Sen. Jones said in a statement. "While the President has the power to protect Americans in the case of an imminent attack, that authority does not extend to committing our service members to long-term hostilities unilaterally. This resolution sends a strong message that we will follow the Constitution and we will not send our troops into harm's way without the serious consideration and consent of the Congress."
Trump Victory National Finance Committee member Perry O. Hooper Jr. released a statement in response.
"Senator Jones once again turned his back on Alabama and voted as the leftwing Democrats commanded. He has no regard for the values, opinions or views of Alabamians," Hooper said. "He sees us as deplorables just like the elites of the Democratic party who have funded 80 percent of his doomed campaign for re-election.:
Hooper stated, "I whole heartily support the President who stated 'We are doing very well with Iran and this is not the time to show weakness… If my hands were tied, Iran would have a field day. Sends a very bad signal. The Democrats are only doing this as an attempt to embarrass the Republican Party.'"
"The Commander-in-chief must be free to work with his staff and his military leaders to conduct covert operations like the one that eliminated Iran's terrorist-in-chief General Soleimani," Hooper added. "You can't micromanage the war on terrorism. The Democrats in Congress are so filled with Trump Derangement Syndrome that no matter how much it would benefit our country and the world; they would never give Trump a "victory". If it came down to it, they would leak everything to the media no matter what the consequences."
Senator Jones is a cosponsor of the legislation and a member of the Senate Armed Services Committee. Eight moderate Republicans voted with the Democrats on the resolution.
Senator Jones has also been criticized by Republicans for his comments that he was "appalled" by Pres. Trump's actions following his acquittal on both Articles of Impeachment.
"Newsflash for Senator Doug Jones: Most Alabamians have been appalled by his actions his entire time in office," former Attorney General Jeff Sessions said. "It's about time we send Doug home, and replace him with someone who understands our values. Alabamians deserve a Senator they can be proud of again."
Sessions is a candidate for the Republican nomination for Jones' Senate seat.
The Republican primary will be on March 3.
Print this piece