Elliott out, Figures in on important transportation funding committee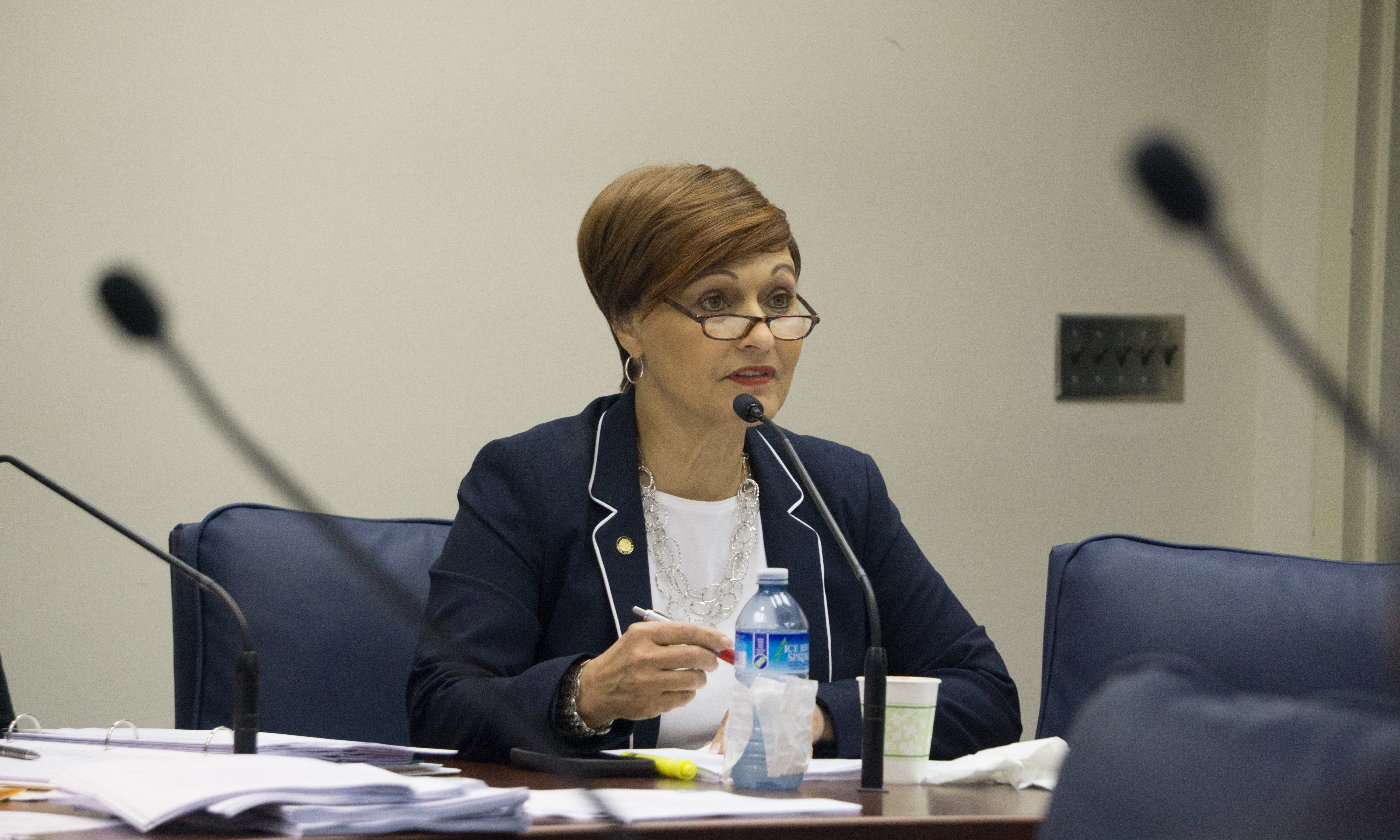 In a surprise move, APR can confirm that Gov. Kay Ivey earlier this morning removed freshman State Sen. Chris Elliott, R-Fairhope from the Alabama Transportation Rehabilitation and Improvement Program-II (ATRIP-II) committee.
ATRIP-II is charged with deciding funding grants for state-maintained highway systems which includes local roads and bridges projects.
Ivey's office confirmed that State Sen. Vivian Davis Figures, D-Mobile will replace Elliott on the committee.
The Governor called Figures this morning, and letters were delivered to both Figures Elliott's offices.
APR reached out to Ivey's office after learning about changes on the ATRIP-II committee.
"Serving on ATRIP II is a privilege, not an entitlement," said Ivey. "It also carries with it significant responsibilities, and as such, I have asked Senator Vivian Davis Figures, the most senior senator from the Mobile/Baldwin County Delegation, to take my appointment to this committee."
First elected to the senate in 1997, Figures is a widely respected lawmaker both in her district and in Mobile. Figures serves on many Senate standing committees including Finance and Taxation, Education; Rules; Judiciary; Education Policy; Confirmations; and Mobile County Local Legislation.
"Senator Figures has a proven track record of seeking progress and finding ways to bring people together who are seeking common ground," Ivey told APR. "Given that South Alabama has so many priorities reflecting the growth and activity in this region, I thought it was better to have someone who knows how to get things done and has a record of working with everyone."
Elliott was supportive of the I-10 bridge project both as Baldwin County Commissioner and as a senator from Fairhope. Elliott abandoned the project caving to political pressure over the last month.
"I applaud the Governor for bringing more diversity to that committee," said State Sen. Baby Singleton, D-Greensboro. "Something that should have been done from the beginning. I don't know what her reason was for changing Chris Elliott for a senior senator, but I always thought that the esteemed senator from Mobile should have been on that committee from the beginning."
Ivey's office contends that Elliott's replacement is not retribution but rather a move to ensure that the committee clearly addresses the state's infrastructure without political bias.
Opinion | Dallas County water authorities prepare for more growth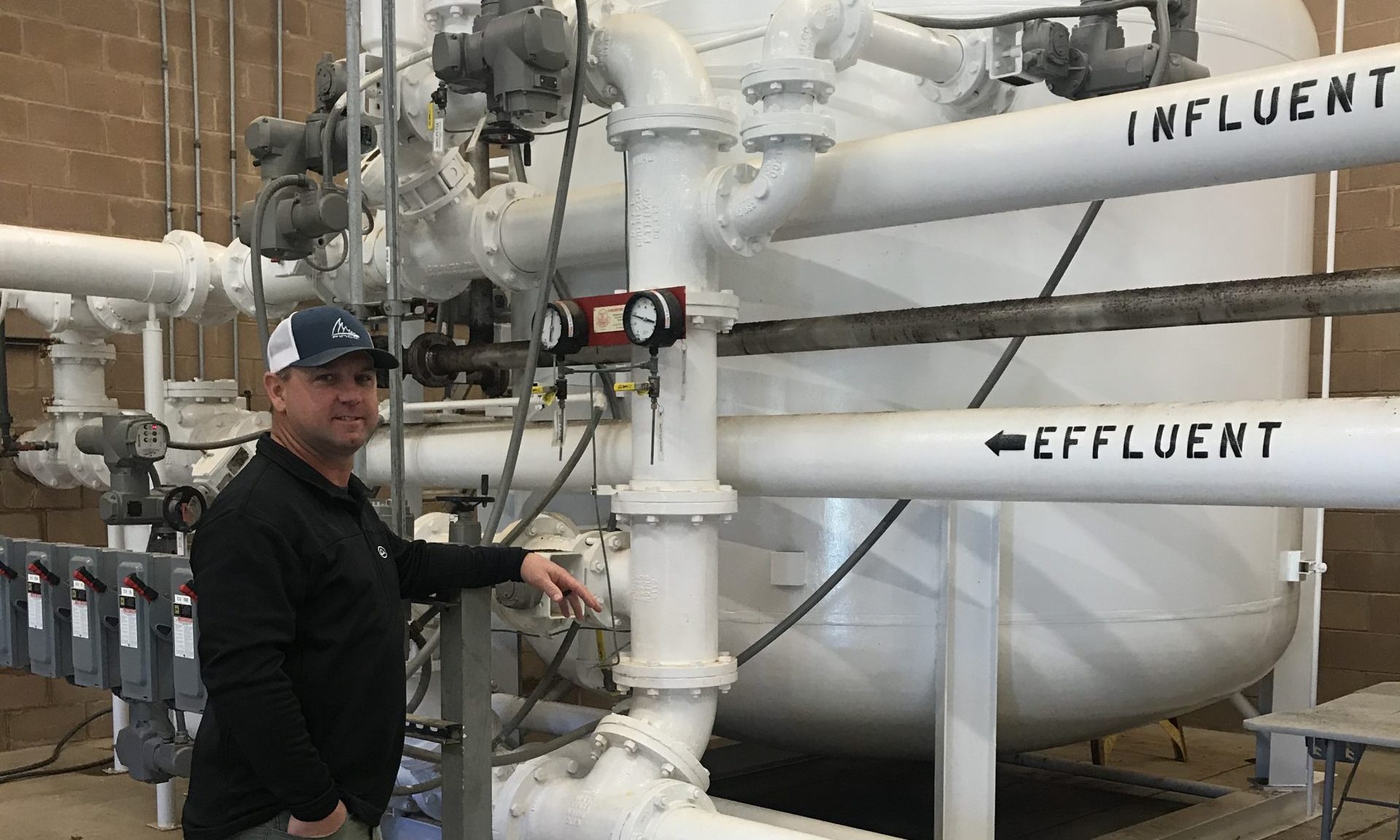 Residents of two Dallas County water authorities are seeing the benefits of improvements to their rural water systems, as leaders of those systems prepare for another expansion in one and continued growth in the other.
​Torrey Jones, regional manager for the South Dallas and West Dallas Water Authorities, both of which are operated by ClearWater Solutions, said the upcoming expansion in the West Dallas system will extend treated water to about 100 additional customers.
​Jones said he and members of the West Dallas Water Authority are optimistic that a significant amount of the $2.7 million cost will come from USDA grants and loans. "The USDA cares very much about expanding and building rural communities," he said. "We've been very fortunate to receive funding for our previous projects and are applying for assistance for this new one. Their criteria include income levels, water quality and rural development."
​Both water districts are near Selma and serve people who previously relied on private water wells. In many cases, according to Jones, area residents' wells had produced a low-quality water that was often discolored.
​"We heard a lot of complaints from residents of South Dallas about the color of their water," he explained. "The problem was manganese, a naturally occurring mineral. ClearWater Solutions solved that problem by building a filtration plant, and now they don't have that problem anymore."
​Nearly three-fourths of the $4.19–million South Dallas project was paid for with rural development loans, and the remainder with grants. Jones said it also included a 500,000-gallon ground water tank, new water meters and a 12-inch water main to the local industrial park.
​Teddy Pouncey, chairman of the South Dallas Water Authority, said the industrial park can play a big role in expanding the number of jobs available in the area.
​"Crown Laundry has its plant in the industrial park, and they employ a lot of people," Pouncey said. "They are by far our biggest water customer. We believe that the more businesses we can help attract to the park, the better it is for us and the rest of our customers."
​The improvements to the system also included generators and solar panels that will sustain power in the event of an electrical outage in the area.
​"If we were to have a disaster, we wouldn't lose power to any of our facilities," Pouncey said. "That's very important to the people we serve."
​He said the South Dallas Water Authority's "biggest financial challenge" is the distance between customers.
​"The USDA loans and grants have been a big help for us, and so has ClearWater Solutions," he added. "Our board sets the policies and ClearWater carries them out. We've been really pleased with them."
​Jones said the West Dallas Water Authority has plans on the drawing board that include expansion in the Bogue Chitto community that would provide water service to an additional 100 or so customers.
​"That's a rural area," he said. "The private well water is low quality and you sometimes have two or three miles between customers, which is a big challenge. Fortunately, USDA cares about expanding and building communities, and they make grants and low-interest loans available to water systems like ours."
​Rosa Honor, chairwoman of the West Dallas Water Authority, said she and other board members are hopeful that the Bogue Chitto project can get under way soon.
​"We are looking forward to working with USDA and ClearWater Solutions to bring high-quality water to more residents in the area," Honor said. "It will greatly improve the quality of life in the community."
​In recent years, the USDA grants and loans have allowed the West Dallas Water Authority to add water mains, a booster pump station and storage tank; to repair and rehabilitate existing tanks and wells; and to extend service to about 400 residents.
​In addition to helping the two water authorities develop plans for the future, ClearWater Systems also performs regular infrastructure maintenance and handles billing and customer service for them.