Opinion | Pay no attention to the clown, please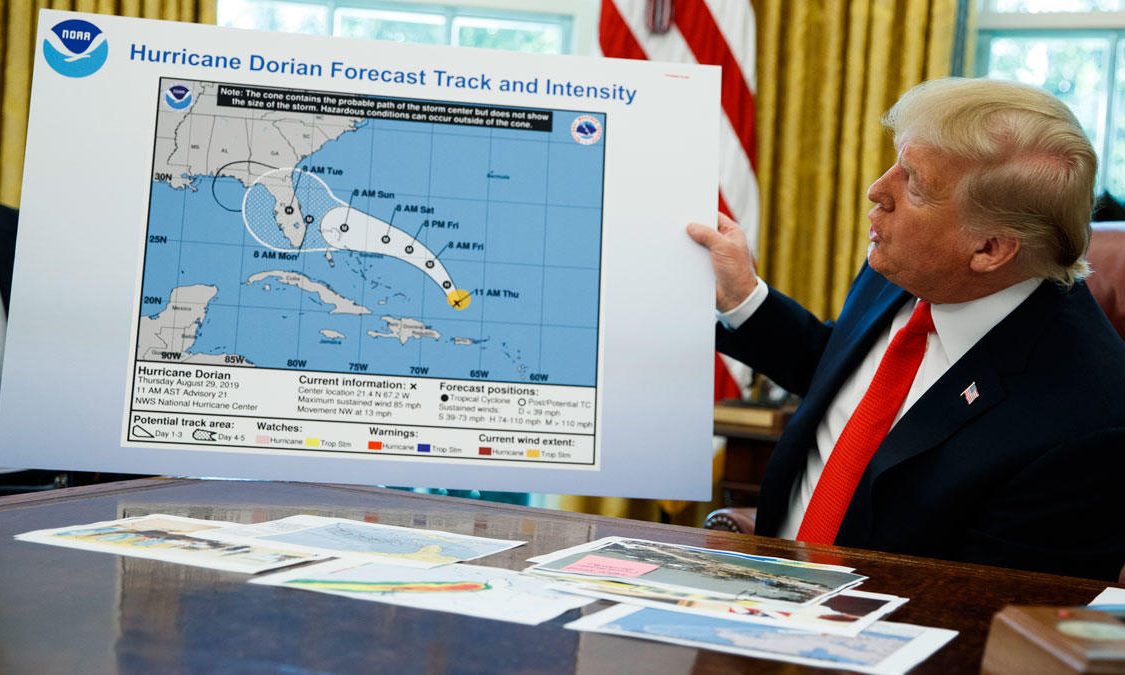 The President of the United States is a clown. 
Yeah, yeah, yeah, I know we're supposed to have respect for the office and all that — and honestly, I do — but we've reached the point that not calling a clown a clown is doing a disservice to the country, the people and the office of the president. 
Because people, rightfully, tend to take the U.S. president seriously. 
And that shouldn't happen anymore. Not for at least another year and a few months. 
Because the guy currently holding that office, Donald Trump, is a clown. 
For the few people who weren't aware of this before, the events of last week — which were capped off by a public spat between Trump and weathermen — should have left no doubt. 
How bad was it? 
So bad that even people in Trump-lovin' Alabama were left in a state of confusion and doubt, being forced to choose between the guy who has made all of their current day racist fantasies come true and the guy who tells them to get out of their trailer when the tornado's coming. 
Yes, Trump went and did it. He picked a fight — albeit indirectly — with one of the two people in Alabama more beloved than him. 
Meteorologist James Spann. 
After Nick Saban, there is no one man more recognizable or revered in this state than everyone's favorite suspenders-wearin', climate change-denyin' weathman. And when Trump forced the National Oceanic and Atmospheric Administration (NOAA) to issue a statement late last week that put blame on the Birmingham National Weather Service office, the Orange One picked a fight with Spann. 
Within a few minutes of the press release from NOAA, Spann was on his very popular Twitter account taking issue. And basically said that if people were coming after the NWS, they were coming after him too. 
He then asked: "How in the world did it come to this?"
The answer to that, of course, is that people elected a clown to be president. Because of emails and racism and greed. 
And a little more than a week ago, that clown tweeted that Hurricane Dorian was threatening several Atlantic coast states and Alabama. The inclusion of Alabama was quite a shock to people who own maps and have access to the Weather Channel. 
And it was particularly surprising to meteorologists, especially those in Alabama. 
Because at that time, every single forecast model showed Dorian taking a turn, grazing Florida, and heading on up the coast, possibly making landfall in South Carolina or North Carolina. Which is precisely what happened, because those people know what the hell they're talking about. 
Now, in the grand scheme of Trump screwups, this one was very, very low. Almost not even worth mentioning. But several people had to mention it, because it was their jobs to let the people of Alabama know that there was no danger from Dorian. 
Spann was one of them. Numerous other meteorologists and media folks did the same. 
Now, a normal person would have just deleted the tweet, maybe issued a brief apology, maybe attempted to explain that his confusion stemmed from earlier forecast maps including Alabama as a potential area under threat. 
But a clown most definitely would not do that. 
Instead, President Clown doubled, tripled, quadrupled and ultimately octupled down on his initial mistake. By the time it was over, he was holding a posterboard with a Dorian forecast map that he had altered with a Sharpie to include Alabama. 
And everyone was like, Whoa, the president is way nuts, man. 
Except for the people at Fox News, who totally understand him, because they're the network of clowns and for clowns, and they've been going full clown for a long time now. So this was all cool with them — a president drawing his own forecast map and being totally unhinged because some people rightly pointed out that he made a simple mistake. 
So, that's where we are as a country now. 
The president is so bat-guano insane that he's bending facts and science too much for the climate change deniers. 
And the only real solution to this, for now, is to just let everyone know that our system made a big mistake and we're going to need a few more months to get this sorted out and corrected. 
Until then, pay no attention to the clown or his enablers.
Print this piece
Opinion | With reckless abandon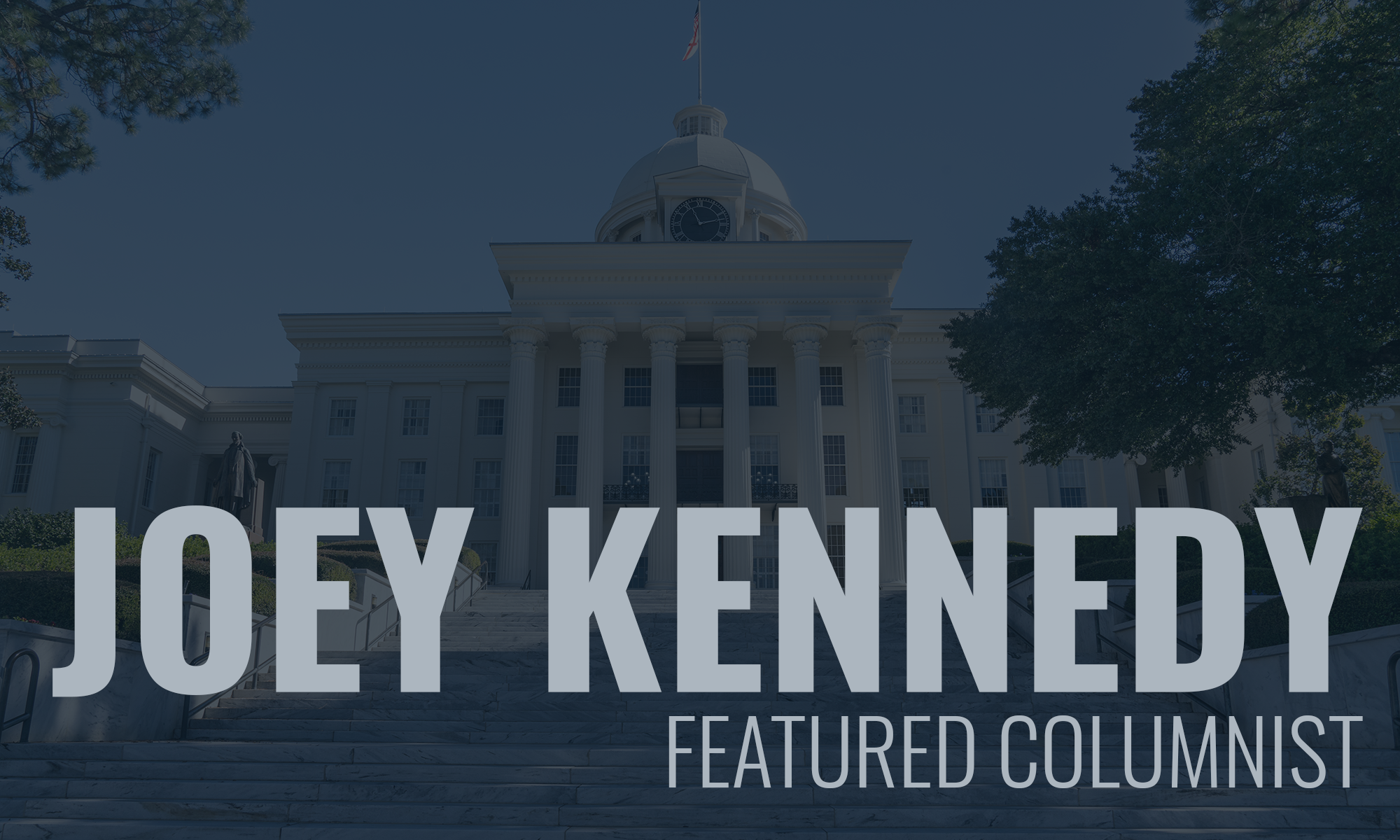 This is Thursday. Since Sunday, we've had more than 1,000 new cases of the novel coronavirus COVID-19 in Alabama. Let that number sink in. Some of those 1,000-plus new cases will end in death or permanent damage. Our caseloads are going up. They're not on a plateau. They are increasing, by more than 1,000 in four days.
Open up!
As I travel to the undisclosed location on UAB's campus where I work on my upcoming classes, write recommendation letters, and prepare for school in the fall, I'm seeing more and more people on the streets. I don't think I have ever seen as many people out walking their dogs or just walking, period. When I visit my corner convenience store to buy a bottle of wine or an emergency bag of dog food, I don my mask and disposable gloves. Yet, even though the store's owners are responsible, requiring social distancing and masks, about half the people I see in the store don't wear masks. I get in and out quickly, throw my gloves in the garbage can outside and sanitize my hands and car surfaces.
As I was driving around working on this story, fewer than half the people I see on the street or entering big-box stores like Wal-Mart or grocery stores, are bothering to wear masks.
Is it simply cabin fever leading desperate people out onto the streets without protective gear during a world pandemic? Have we just decided that more deaths are worth it to restart the economy? We're getting close to 100,000 people killed since February across the country.
The feeble response to the pandemic in Washington, D.C., has caused many unnecessary deaths. This is the legacy of the Trump administration: A wrecked economy, and, before it's over, hundreds of thousands of wrecked families.
I remember Ronald Reagan speaking to the nation after the Challenger explosion, Bill Clinton's response after the Oklahoma City federal building was bombed, George W. Bush's empathy after 9/11, Barack Obama's grief after mass shootings at Sandy Hook in Connecticut and at a church in Charleston, S.C.
Donald Trump lacks any empathy whatsoever. Mostly, he tries to redirect blame to anybody but his administration. Truman's "the buck stops here" has no place in the Trump White House. Maybe "nothing stops here" would be more suited. Trump is so petty that even during a deadly pandemic, he refuses to schedule the long tradition of unveiling his predecessor's White House portrait. (Nothing gets under Trump's orange skin more than a black-skinned man who is far more popular with people in this country than Trump will ever be.)
Parts of all 50 states are reopening; at one point, it seemed Gov. Kay Ivey was taking it slow, but apparently no longer. People are gathering right here in Birmingham and in Alabama, violating social distancing and mask requirements because apparently they don't care.
In too many ways, it appears Trump's pathological narcissism is a novel coronavirus, too, infecting many Americans with anger, hate, and reckless abandon. They swallowed the bleach, so to speak.
That, too, will be this awful man's legacy.
Make America great again? What a joke. It'll take a Democrat to do that. Again.

Joey Kennedy, a Pulitzer Prize winner, writes a column each week for Alabama Political Reporter. Email: [email protected]
Print this piece