Marijuana Study Commission considers tough medical marijuana bill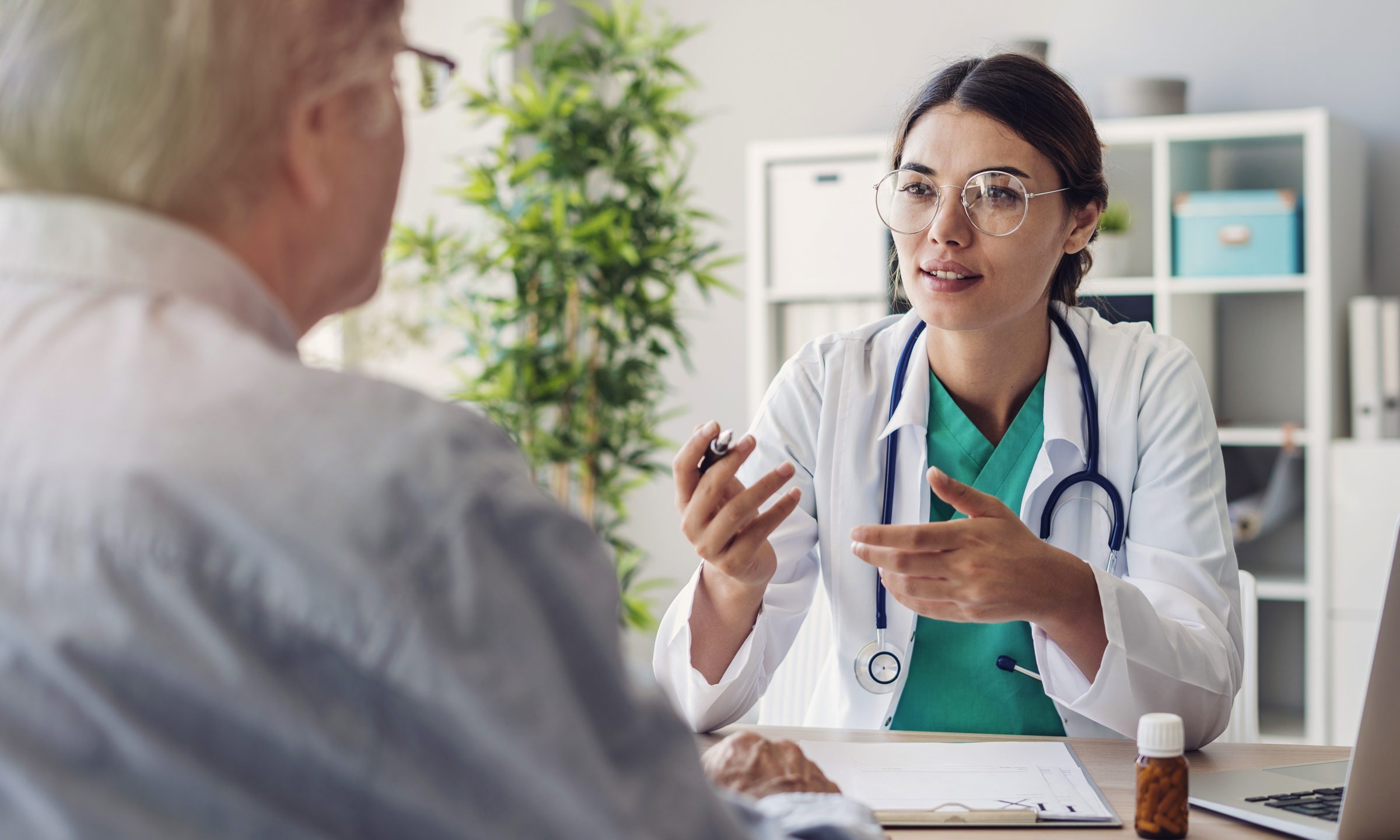 Monday, the Alabama Marijuana Study Commission met for the second time to consider making a recommendation to the state legislature on legalizing medical marijuana
The Committee is Chaired by State Senator Tim Melson (R-Florence), who introduced medical marijuana legislation during the 2019 legislative session. His legislation passed the Senate, but ran into heavy opposition in committee in the House. As a compromise, the legislature substituted that bill for one creating the Commission, which is supposed to propose legislation to the legislature before the 2020 legislative session.
The members were widely divided on what legislation should look like and even if there needs to be medical marijuana in Alabama.
Thomas "Tommy" Eden III is a labor law attorney in Auburn and a member of the Commission.
Eden complained that since medical marijuana has become legal in other states it has become more difficult for his corporate clients to maintain their drug free workplaces. Eden warned that 15 states that have legalized medical marijuana have since passed card holder protection laws that prevent employers from taking action against employees for having a card.
"The blanket no marijuana policy is under siege," Eden warned. Corporate policies are being overridden by state laws. Marijuana causes an inability to accurately gauge lengths of time and distance meaning that workers jumping from one scaffold to another for example misgauge the jump and can be insured. Marijuana leads to impairment of hearing and vision, an inability to cope with sudden changes in surrounding and or emergency situations, a loss of balance, decreased motor coordination, decreased cognitive reasoning, hallucinations, and a non-caring uncommitted unconcerned attitude such as not wearing safety gear.
Sen. Melson said that those people were mostly using marijuana recreationally, not medically prescribed. Melson also said that there were no plans to introduce cardholder protection laws in Alabama.
Eden said that there were 5147 fatal injuries at work in this country in 2017. Half of these were transportation-related, but 900 workers were killed in 2017 from falls and slips, which have been climbing in recent years.
"Fatal falls were at the highest level in 26 years of the report. What is happening in our society to become more clumsy," Eden asked. He felt that the rise of medical marijuana was responsible.
Melson said that most of the people who would be able to get marijuana under this bill "are not even in the workforce."
"For three decades drug testing has been a critical part of employer efforts to maintain a drug free workplace," Eden warned. "Drug use is a significant workplace threat."
Eden recounted an incident in which two Conrail locomotive engineers were responsible for a train crash with an Amtrak train killing 16 people because they were smoking marijuana.
Melson said that inhalation of marijuana will not be allowed in this bill.
"Deterrence of workers from using illegal drugs has been a major goal prevention goal of drug testing," Eden added. Marijuana users are less productive at work, have higher absenteeism, are more likely to change jobs three times or more in the last year, are less dedicated employees, have higher rates of tardiness, and have 85 percent more injuries. "Nine percent of all marijuana users develop an addiction to the drugs."
Eden warned adolescent who use marijuana are six time more likely to drop out of school, are three times more likely not to go to college, and that marijuana leads to a diminished IQ of six to eight points.
Melson said that adolescents are already getting marijuana and this bill does nothing to legalize that/
Dr. Stephen Taylor, a child psychiatrist on the Commission, warned that by calling marijuana medicine it was encouraging children to use it.
Eden warned that there are twelve states that allow recreational marijuana, all of them allowed medical marijuana first.
"It is a huge cost for an employer to deal with medical and recreational marijuana," Eden said. "There are people dying in the workplace because they are impaired, I think Alabama has a huge competitive advantage in economic development by not adopting a marijuana statute."
Melson promised to let Eden write the law so that employers will not be harmed by this.
"My concern is that marijuana still kills," Eden said. "Rod Bramlett was killed by a 16-year-old," who was using marijuana.
Melson said, "An 80-year-old with pancreatic cancer should not be denied because a 16-year-old was stupid."
Melson said that this bill was designed to help people at the end state of life.
"I too have compassion for that 60-year-old with ALS, but being overzealous in compounds that have not been adequately tested we will do more harm than good," Dr. Taylor said.
Melson said that the FDA (U.S. Food and Drug Administration) is a flawed process that has approved drugs that have done a lot of harm.
Shelby County District Attorney Jill Lee asked, "What is the endpoint in this? How do we keep Alabama from inching toward recreational?"
"I promise that I will do everything I can to stop that from happening," Melson said/
The next meeting of the commission will be on Nov. 7.
Print this piece
"I've never felt the fear I felt then:" Demonstrators describe police action at Huntsville protest
Protesters gathered in Huntsville on Wednesday, first at an NAACP rally against police brutality, and later an unorganized protest downtown near the Madison County courthouse.
The largely peaceful demonstrations ended when police fired tear gas and rubber bullets at demonstrators who refused to disperse after a protest permit expired at 6:30 p.m.
The Huntsville Police chief and Madison County sheriff have said they used appropriate force to disperse an "unauthorized protest against the government."
Police claim the protest had to be dispersed because "anarchists" from out of state hijacked the gathering and threw rocks and water bottles at police.
"It's darkness coming on, when we lose the fight," Chief Mark McMurray said. "We have daylight, we win. It's 90 minutes. It's an unauthorized protest against the government. That's what it is. That's what anarchists do. This was not NAACP. This was a separate splinter group that took advantage of a peaceful protest and hijacked it to cause anarchy against our government. Their way is to cause damage, set fires, loot, pillage."
At least 24 people were arrested, all locals from Madison County — 20 of them charged with disorderly conduct. Several people were injured by "less lethal" rubber bullets and tear gas deployed by police. At least two police officers sustained minor injuries and returned to work the next day, the police chief said Thursday.
Below are some accounts and videos from demonstrators at the protest, based on their own recollection of what happened. Their accounts have been edited for length and clarity. This post may be updated with additional perspectives.
Video: Eddie Swift
---
Sarah Myers from Huntsville:
We came to the protest in the park initially at around 5:30 p.m. It was so packed we could barely get anywhere near the crowd or speakers, but we came with medical supplies in case people got maced again like they did Monday.
We dispersed our supplies to various people around the park, and then shortly after headed home. At 7:30 p.m., we came back because we saw people posting about how the protest moved to the courthouse square and there was a strong police presence. I wanted to document and make sure people were okay. I had no idea what would happen.
As we approached the square at about 7:30 p.m., all the stairs to the courthouse were barred up and heavily armed, shielded officers wearing gas masks lined the entire perimeter of the courthouse.
I've never felt the fear I felt then. I genuinely felt as if I could be shot at any moment for any reason. They were intimidating, smug, snickering amongst themselves as we protested.
I suppose, we were blocking the streets, so we gave them a "reason." I say that very loosely and sarcastically because the way they responded was in no way appropriate toward civilians — even if we were standing in the street.
I've heard about the 6:30 p.m. expiration of the permit — which I guess the NAACP agreed upon — but is public property not always fairground for a protest? Even if we, as a separate group, wanted to continue after 6:30?
Maybe I'm wrong, but what I do know is we were 99 percent peaceful. The majority SHOULD HAVE spoken. The police could have easily taken a knee with us, as many police in many cities have done, and we would have been gone by 8.
But what they did instead was wait for the clock to strike "8" (7:45) and started sounding off loud intense alarm sounds, so I fell back about a block. I'm honestly not even sure on a perfect timeline after that — all hell broke loose, time stretched and warped and still hasn't really returned to the same.
I cannot get my mind off of that night, the feeling of terror in my own city.
They were trapping us, yet shoving us, there were people screaming blood-curdling screams because of pepper spray or tear gas being sprayed directly into their faces.
Immediately turning around to see a young boy, who looked no older than 17, with a huge hole blown out of his calf and blood covering his entire leg. He was in such shock that you couldn't even tell anything was wrong until you looked down. We were trying to help this guy, and they still just kept shooting behind us, dropping gas on us, shoving us while we knelt down on the sidewalks, trying to aid people.
We literally just had to take off running for shelter in the parking garage on Jefferson in the middle of helping that guy because there was just constant shots approaching behind us.
Everyone I saw who was shot, was shot with their backs turned to the police. People who were trying to disperse, being maced as they ran by. A medic helping someone on the sidewalk, and police throwing smoke canisters at them.
It was barbaric, unnecessary terrorism. Someone needs to be held accountable for the absolutely uncalled for brutality that happened that night.
Even if someone threw a water bottle or yelled at them, we were unarmed. We were 99 percent peaceful and not participating in antagonizing the police, but when they decided they were over it, they didn't care who was what or what was what. They started shooting, harassing, arresting, and gassing innocent people who pleaded with them and protested for change.

We left at the point that the riot police began advancing down Jefferson. It just seemed like there was nothing else we could do. They made it clear to leave if you can — or get brutalized one way or another.
I don't really know what else to say other than I got a glimpse of what a black person goes through everyday … who do you call when its the police that are attacking us?

Warning: Video contains violence and profane language.
Video: Eddie Swift
---
Dr. Pippa Abston from Huntsville:
I arrived at Big Springs Park at about 4:30 before the start of the protest at 5 p.m. I am pleased to say that multiple medical people and first aid volunteers came. We had at least one EMT. People brought armloads of supplies and water. We had a medical area set up towards the back, and some of us walked through the crowd. I carried a medic sign on a pole.
After the speakers — which I don't think I can do justice to describing, other than to say extremely inspiring — we were led up the stairs on the side of the park to march. There was chanting. It seemed to me that there were a whole lot more people than on Monday night. The line of marchers really couldn't move much. We chanted.
Instead of a big march around the square, mainly people seemed to settle in the area in front of the courthouse. Everything I saw appeared peaceful in that area. Again, there were large numbers of police on the courthouse steps. This time they were holding large numbers of wrist ties, indicating to us that they planned to do a lot of arrests, I suppose. We could see people posted on top of the courthouse, and I was told they were snipers, but I couldn't get a close enough look to verify that.
Suddenly — and again for no discernible reason — police dressed in riot gear lined up along the intersection where Fountain Circle turns into Southside Square. We heard a siren and then once again, unintelligible talking over some kind of sound system. I was roughly opposite the courthouse steps, and none of us could hear them.
Video: Pippa Abston
It turned into that game "operator" that kids play. People were passing along information that they had heard, but it wasn't the same information. Some said we were supposed to leave in 4 minutes, others said everybody just had to get off the street and onto the sidewalks.
Toward Clinton, which was blocked also on Monday, there was no riot line of police, but there were some police cars, and it wasn't clear to anyone standing there if that was an exit route. I asked several people if anyone had provided an exit route, as is required, and they said no.
Around that time, some people started coming up to us and reporting that first aid volunteers were being detained and ordered to remove their red cross signs made with tape, on the grounds that they were impersonating doctors. Because of this, the many medical volunteers we had were not identifiable to the crowd.
Several people came to me over the course of the night, because I still had the sign and a red cross on my shirt and backpack. I had put my medical license in with my ID, and I said "let them just try that." But no one did.
We were also told that police on the courthouse roof were targeting medics — that they were pointing out our position. We were warned by several people to watch out because of that.
A few minutes later, people started passing down the word that they were about to start shooting rubber bullets. So the medical team I was with once again went down the stairs towards Big Spring Park, thinking likely that would be the way folks would flee again.
There was an initial rush of folks running down the stairs again, with some screaming, but this was brief and then people went back up again. We were unsure what to do but decided to stay in the park to be ready for their return. We heard chanting.
After some amount of time, which I did not note because I intentionally left my watch at home, a large crowd of people came screaming, running down those same stairs again into Big Spring Park, being chased by police and we heard shooting of rubber bullets.
We ran also. We heard several large explosions that sounded like bombs. We were told it was tear gas.
Even though it wasn't really too close to where we were, my eyes did burn.
People passing us said that police had told them we had to leave Big Spring Park, a city park, because it was private property, and that we would be fine if we went across Church Street as long as we didn't get near businesses.
So a lot of us — maybe 100 or so — walked over there. As we were heading there, we saw a large line of patrol cars with lights and sirens on, coming down Church Street, and we wondered if it was ok after all to go there, but they passed by. We were told they were circling the courthouse.
People milled around on the sidewalk area across near Church Street, which is definitely public property, talking, wondering what was next. Again, we stayed in case we needed to give medical help and also because we had never received any instructions from the police about where to go.
We got word that they were loading up large numbers of police into trucks and coming … to do what, we didn't know, but we were worried, so we walked further away from Church Street toward the Von Braun Center area.
We saw a line of police advancing down Clinton and onto Monroe Street, and we were worried we were going to get trapped. A large crowd to the left of us were moving past the art museum, and suddenly there were explosions again and what looked like fireworks aimed at the crowd. I was told it was tear gas.
People were running and screaming and several of us were trying to help wash their eyes. These tear gas explosions happened several times. We thought they were trying to drive us to Monroe Street, but we had also seen troopers marching that way, and we didn't know if we were going to get cornered.
We were still washing people's eyes. Some people were having intense skin reactions to the gas, burning and redness.
One person had been hit so badly in the eyes that they couldn't see to find their ride, so they walked with my group back to where we were parked and got a ride with my friends. It seemed like protesters were mostly dispersing from that end of the park. We heard there were continuing protests on Jefferson Street.
I made it home. That was like being in a war, getting shot at, having gas thrown at us. And once again, one of the scariest parts was that it wasn't clear where to go and be safe from being shot at.
We have to keep showing up for these protests. They are obviously trying to terrorize us into staying home, but we must persist.
The Huntsville police chief is saying that us putting on eye protection and getting out first aid equipment was one of their reasons for gassing and shooting us, because it was a sign we wanted violence.
If I go hiking during hunting season with an orange hat on, am I hoping a hunter will shoot me in the head?
If I lock my car door, am I hoping to have my window broken?
If I wear a mask, am I hoping to get COVID-19?
They had snipers yesterday. If we come wearing bulletproof vests — and no, I don't own one — are they going to shoot us and say well, look what they made us do?
Could it be that we are aware of their weapons and their history of unprovoked brutality and want to protect ourselves while we exercise our First Amendment rights?
Print this piece