Weaver nominated as Energy Council's national vice chair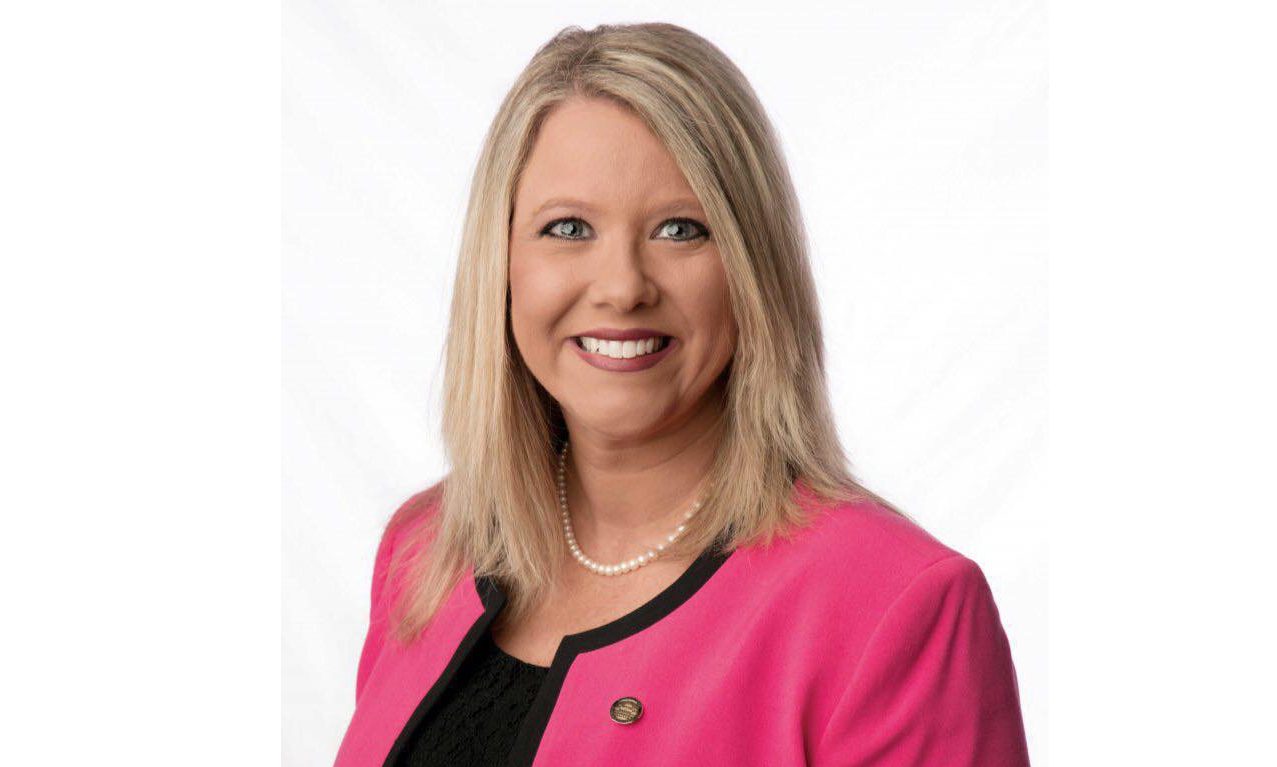 State Rep. April Weaver, R-Brierfield, has been appointed to serve as national vice chair of the Energy Council, a legislative organization comprised of 13 states that centers on energy policy. 
Weaver sits on the Alabama Energy Council and was nominated to the national post by Sen. Jabo Waggoner, R – Vestavia, Sen. Cam Ward, R – Alabaster, and Rep. Paul Lee, R – Dothan. 
In a statement Weaver thanked her fellow legislators  for their support and discussed Alabama's important role in energy production. 
"When you consider the energy produced by Alabama's off-shore oil deposits, natural gas reserves, coal stockpiles, and other resources, it becomes clear that our state is a major player and provider on a global level," Weaver said. "As national vice chair of the Energy Council, I will work hard to highlight Alabama's prominence in the energy field and push for policies and recommendations that help our state grow, thrive, prosper, and create even more jobs and opportunities."
Sen. Ward commended Weaver for her experience and ability to work with everyone, despite differences in political backgrounds or beliefs. 
"Since first being appointed as a member of the Alabama Energy Council, Rep. Weaver has amassed a great deal of knowledge about the energy industry in our state and the important role it plays in our economy," Ward said. "Rep. Weaver's knowledge and expertise about the industry and her proven abilities to bring people from all walks of life together in a cooperative and productive manner obviously make her the ideal candidate to serve as national vice chair of the Energy Council."
Weaver the only serving legislator to hold a certificate as a 2018 graduate of the Legislative Energy Horizon Institute, according to the press release. 
The Dallas-based Energy Council, formerly called the Southwest Regional Energy Council, was formed in 1975 and is comprised of representatives from Alabama, Alaska, Arkansas, Colorado, Kansas, Louisiana, Mississippi, New Mexico, North Dakota, Oklahoma, Texas, West Virginia and Wyoming.
Print this piece
McCutcheon is in "wait and see mode" on medical marijuana bill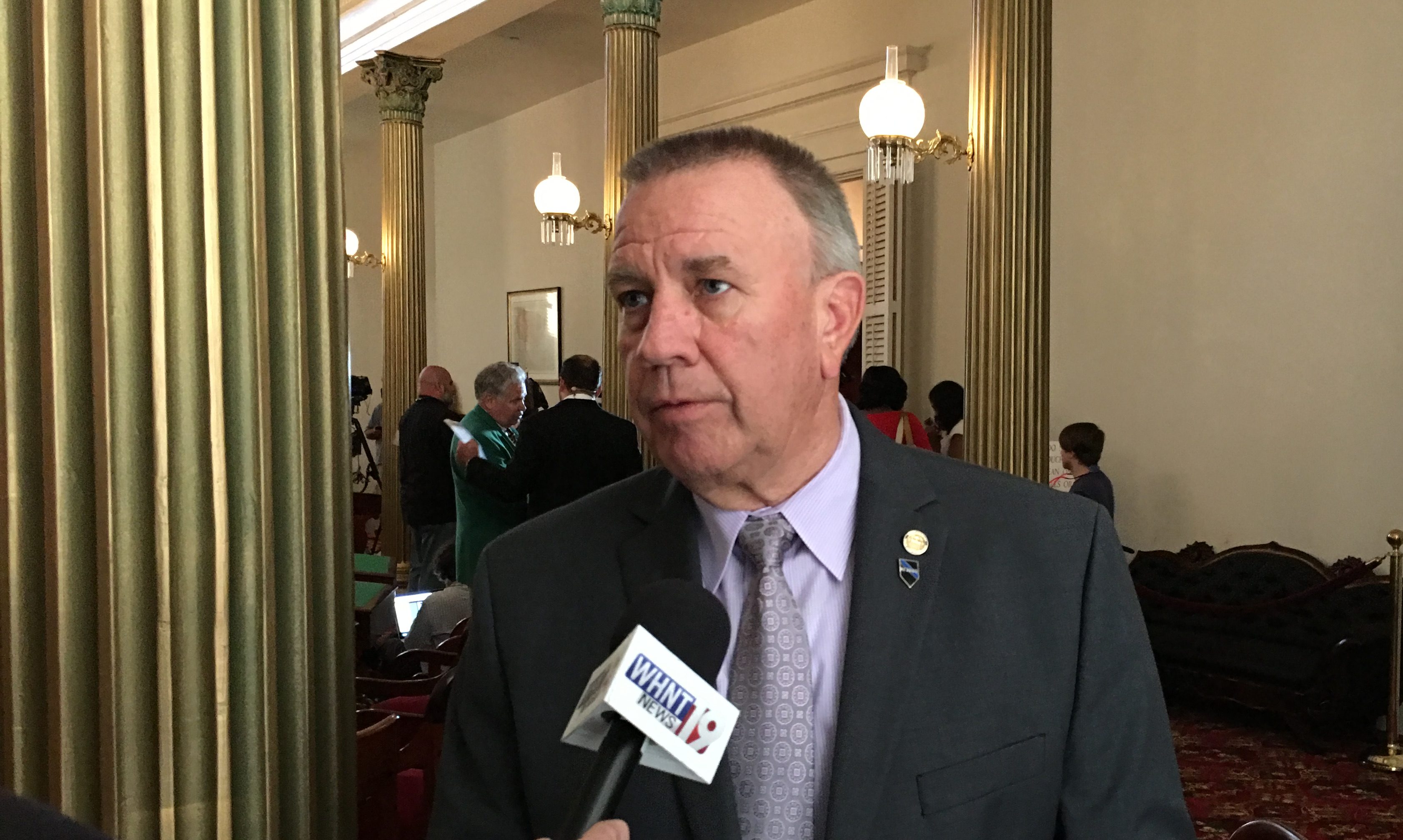 Speaker of the Alabama House of Representatives Mac McCutcheon (R-Monrovia) last Thursday was asked by reporters where he stood on pending medical marijuana legislation.
"I am in a wait and see mode," McCutcheon told reporters. "The sponsor of the bill has done a lot of work."
On Tuesday, State Senator Tim Melson (R-Florence) introduced a bill to legalize tightly controlled medical cannabis. The Medical cannabis bill introduced on Tuesday is Senate Bill 165.
"We have a letter from the Attorney General," recommending that the legislature reject the bill.
Attorney General Steve Marshall (R) is arguing that while marijuana remains a federally controlled substance the legislature should not pass a state law that would be noncompliant with federal law. Marshall believes that if medical marijuana has any medical benefit then the federal Food and Drug Administration (FDA) will be the appropriate authority to approve such legislation and the state should wait for FDA to act.
33 states already have legalized medical marijuana.
"It brings up a legal question when you get a legal opinion from the attorney general office," McCutcheon explained. "It answers some of my questions and also on the pro and the con there were some questions raised in the legal community."
McCutcheon said, "That is why we are in the mode that we are in."
Melson introduced a medical marijuana bill last year during the 2019 regular session. That bill passed the Senate; but had difficulty getting out of committee in the Alabama House of Representatives. Instead of passing medical marijuana legislation the legislature passed a bill extending Leni's Law and Carly's law and establishing the Alabama Medical Cannabis Study Commission tasked with making a recommendation to the legislature.
The Alabama Medical Cannabis Study Commission was chaired by Sen. Melson and met monthly from August to November. In December, the commission voted in favor of a draft proposal recommending that the state allow licensed medical providers to prescribe marijuana based medications to patients with a demonstrated need. The state would create the Alabama Medical Cannabis Commission to regulate medical cannabis in the state. Farmers, processors, transporters, and dispensaries would have to get a license from the Commission and product would be strictly regulated.
Despite the Commission's recommendation, SB165 remains highly controversial in the legislature and there is expected to be considerable opposition to the bill. SB165 is 82 pages long.
SB165 has been assigned to the Senate Judiciary Committee. Judiciary Committee Chairman Cam Ward (R-Alabaster) told the Alabama Political Reporter that there will be a public hearing on SB165 on Wednesday, at 8:30 a.m. in the Alabama Statehouse room 825. Opponents and proponents will both be given the opportunity to voice their opinions.
Thursday was the fourth day of the 2020 legislative session.
Print this piece