Marshall says Alabama has joined the American Consumer Finance Network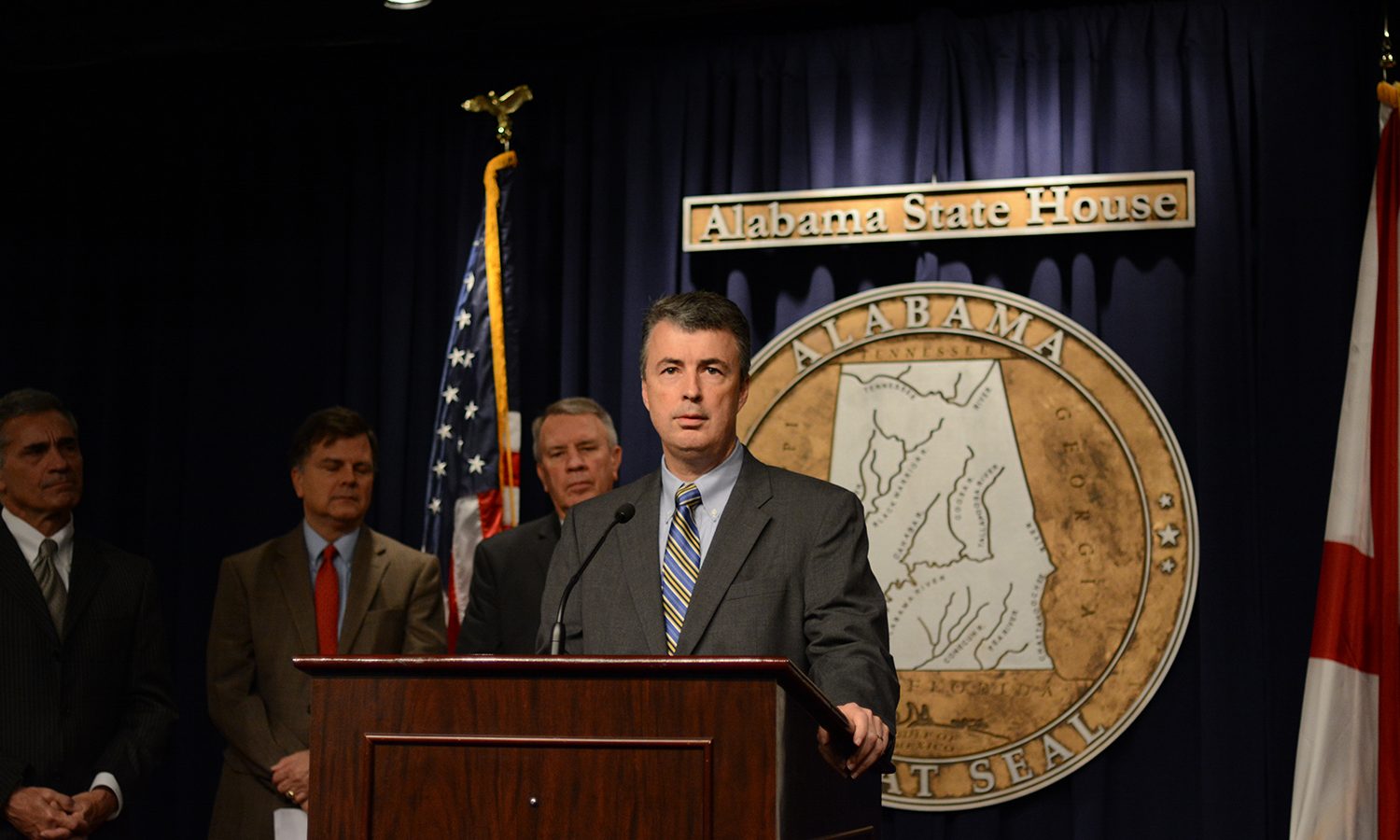 Alabama Attorney General Steve Marshall announced Tuesday that the Alabama Attorney General's Office has become an inaugural member of the American Consumer Financial Innovation Network.
The ACFIN is a new initiative of the federal Consumer Financial Protection Bureau. It is designed to "facilitate innovation that benefits consumers through greater competition, consumer access, or financial inclusion in markets for consumer financial products and services."
The inaugural members of ACFIN include the attorneys general of Alabama, Arizona, Georgia, Indiana, South Carolina, Tennessee and Utah.
The stated overall goal of ACFIN is to promote regulatory certainty for innovators, to the benefit of consumers.
"We live in a time of tremendous technological change," said Attorney General Marshall. "We, as regulators, cannot afford to fall behind. The combination of countless state and federal laws and regulations governing consumer financial products and services—with many of these laws and regulations overlapping—combined with a lack of state and federal coordination, is a burden to innovation in the United States. Through state and federal coordination, we can alleviate that burden and benefit consumers."
Attorney General Marshall added, "Here in Alabama, we are especially fortunate to have the Alabama Securities Commission, which will be a critical partner for us in this initiative."
Specifically, the members of ACFIN will seek to accomplish three key objectives.
The first is to establish coordination between members to benefit consumers by facilitating innovation that enhances competition, consumer access, or financial inclusion.
Second is to minimize unnecessary regulatory burdens and bolster regulatory certainty for innovative consumer financial products and services.
The third objective is to Keep pace with the evolution of technology in markets for consumer financial products and services in order to help ensure those markets are free from fraud, discrimination, and deceptive practices.
"Federal and state coordination promotes consistency in the regulation of consumer financial products and services while facilitating consumer-beneficial innovation," said Consumer Financial Protection Bureau Director Kathleen L. Kraninger. "ACFIN will provide a platform for Federal and State regulators to coordinate with each other as they develop new rules of the road and apply existing ones. This coordination can provide greater regulatory certainty across jurisdictions and allow regulators to keep pace with market developments. I will continue to work to encourage other state regulators to join this important new initiative that will foster collaboration among Federal and State regulators."
The CFPB has invited all states to join.
Print this piece