UAB's Drew Gentry awarded scholarships to continue study of ancient sealife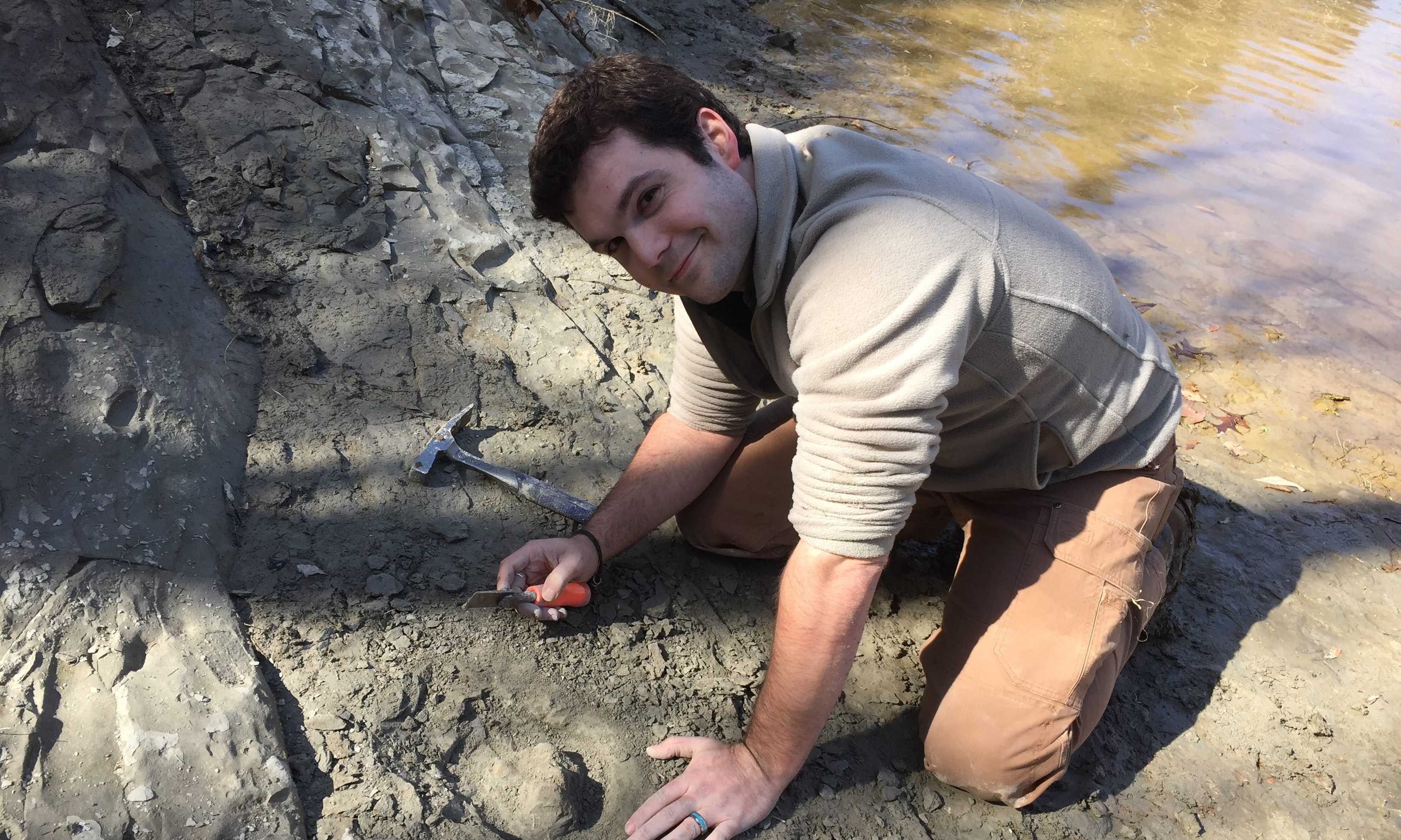 Drew Gentry has spent years looking back so that we'll know what's ahead. The doctoral student and instructor at the University of Alabama in Birmingham was recently awarded the 2019 Newton/Winefordner Scholarship to continue his research into the evolution of sea turtles.
"The only way that it becomes possible to develop estimates of the future impacts the continued warming will have on the modern marine turtle population is to look back at the historical record, of the paleontological record of how marine turtles have evolved in response to climate change in the past," Gentry told APR on Tuesday. 
Gentry began studying Alabama's large collection of sea turtle fossils in 2013. The paleobiologist  who'll defend his doctoral thesis this semester, said he did so because that research hadn't been done in great detail before, at least since the last scientific publication done in the 1950s. 
"Alabama is one of the best places in the world to find fossil sea turtles," Gentry said. "…There's been quite a bit of material collected since the 1950s around Alabama." 
Those fossils have been collected since about the 1940s and stored in museums across the southeast, Gentry said, so he set about working to what those species were and how they relate to modern sea turtles. 
In 2018 Gentry and colleagues identified a new species of sea turtles. The extinct Peritresius martini lived between 70 million and 73 million years ago, when southern Alabama was under a shallow, inland ocean, according to Gentry's study, published in PLOS One last year.
The new species was named after the retired USDA soil scientist George Martin, who unearthed the fossil in Lowndes County. The newly discovered species has features that resemble modern hard-shell sea turtles and was about the same size as the modern green sea turtle found in the gulf.
Gentry has since discovered another new species of sea turtle previously unknown to the science community, but his report on that find hasn't yet been published. Gentry said that should happen soon. 
During his work Gentry drafted a sort of evolutionary tree of sea turtles that showed the diversity and distribution of the different species throughout history.
Once complete, he began wondering whether that information could be matched with other known facts, like periods of warming ocean temperatures, to see what impact that could have had on sea turtle evolution. 
Using microscopic shells of organisms locked into fossils scientists can estimate with great accuracy what sea temperatures were when the tiny animals were alive. Using that data, along with his sea turtle fossils, Gentry can estimate the ocean's temperatures at the time each species in those fossils were alive. 
Gentry discovered that during periods of extreme, sudden warmth the number of green turtle species dropped significantly. He saw records of those declines during the Cretaceous Thermal Maximum period, which occurred approximately 90 million years ago when carbon dioxide levels peaked and there may have been no ice at the poles. 
Scientists still debate what caused the increases in greenhouse gases including carbon dioxide during that period 90 million years ago, but it's often compared to today's global warming, which scientists overwhelmingly believe is caused by human use of fossil fuels. 
Gentry pointed to work being done by UAB professor Thane Wibbles, who is studying the impacts of the warming climate on sea turtles, specifically the impact of warming seas on the sex determination of turtles. Research is showing that warming oceans are resulting in births of more female and fewer male sea turtles. 
"That's a trait that's shared by all species of modern sea turtles, at least we think it is," Gentry said. "Which means it was likely present in their common ancestors." 
The warming oceans that seem to be affecting the sex of sea turtles today could have been one factor that impacted the turtles that Gentry is studying. He also thinks that quick spikes in sea temperatures, which lowers the oxygen content in the water, negatively impacts habitats for sea turtles. 
Using these two scholarships and some other funding opportunities he's applied for Gentry hopes to move beyond the Cretaceous period and study what happened to sea life within the last 65 million years.
Perhaps there are more secrets hidden away in the fossils waiting to be discovered.
Wide variance in educational attainment between counties
The top ten counties in Alabama for educational attainment are Madison, Shelby, Lee, Jefferson, Baldwin, Montgomery, Tuscaloosa, Autauga, Coffee and Elmore.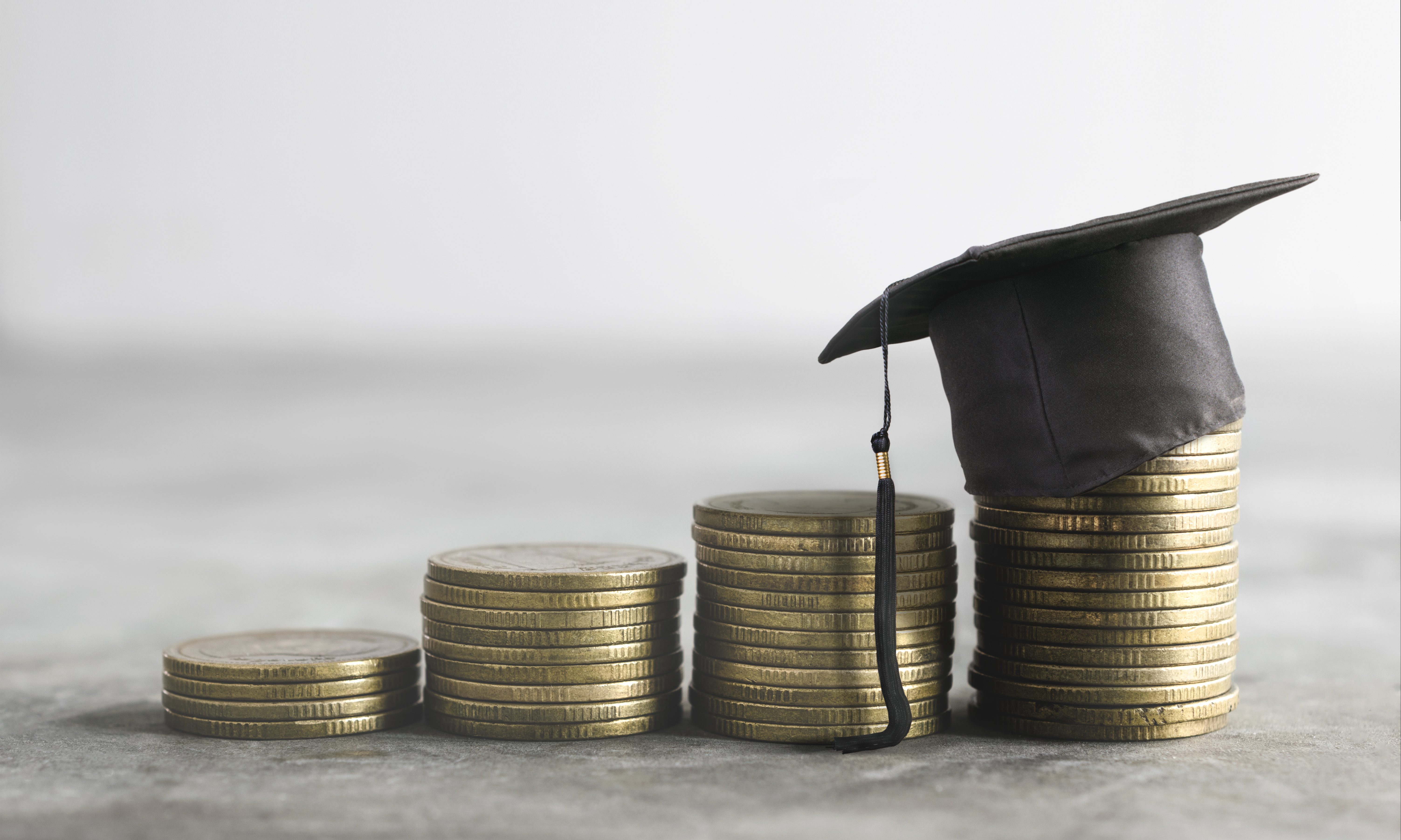 A recent analysis by the Public Affairs Research Council of Alabama shows a wide variance in educational attainment between Alabamians residing in different counties.
According to the PARCA research, across the state, 10 percent of Alabamians over the age of 25 have earned a master's or higher-level degree. Sixteen percent of the adult population has just a bachelor's degree. Just 9 percent of adult Alabamians have an associate's degree.
Nearly 22 percent of Alabamians have attended college but did not earn a degree, and 31 percent of Alabamians have earned their high school diploma or GED but did not receive any education beyond that.
Ten percent of adult Alabamians have finished the ninth grade or higher but have not gotten a diploma or GED. Just 4 percent of Alabamians 25 or older dropped out of school without at least finishing the ninth grade.
At least 35 percent of Alabamians have at least an associate's degree. By comparison, 20 percent of the adult population in Massachusetts has a master's degree or above and 24 percent have at least bachelor's degree. Factoring in the 8 percent with associate's degrees, 52 percent of Massachusetts adults have some sort of degree versus just 35 percent of Alabamians.
Alabama is 44th in educational attainment. West Virginia is 51st with 30 percent — 22 percent with a 4 year degree or above. Georgia, largely due to the success of the HOPE scholarships, has 40 percent of the population with a degree two year or above. Mississippi is at 33 percent. The national average is 39.9 percent.
The PARCA study also breaks it down into county-by-county differences. The top ten counties in Alabama for educational attainment are Madison, Shelby, Lee, Jefferson, Baldwin, Montgomery, Tuscaloosa, Autauga, Coffee and Elmore.
In Madison County, 8.1 percent of adults have an associate's degree, 25.7 percent have earned at least a bachelor's degree and 16 percent have a master's or higher degree. More than 20 percent have some college but no degree, 20.8 have a high school diploma with no education above that, 5.9 percent finished the ninth grade and 2.9 percent dropped out in the ninth grade or earlier.
Nearly 50 percent of adults in Madison County older than age 25 have earned at least a two-year degree. Madison County is followed by Shelby County with 49.5 percent, Lee with 43.1 percent, Jefferson with 40.7 percent and Baldwin at 40.7 percent. These are the only five counties that are above the national average.
The bottom 10 counties for educational attainment are Wilcox, Bibb, Greene, Coosa, Cleburne, Bullock, Lawrence, Conecuh, Barbour and Washington. Wilcox is in 67th place for educational attainment and is also regularly one of the state leaders in its unemployment rate. Just 3.6 percent of adults in Wilcox County have a master's degree or above, just 8.9 percent have completed their four-year degree and only 4.8 percent have even an associate's degree. Just 17.3 percent of the adult population in Wilcox County has any sort of degree. That is 22.6 percentage points below the national average. Nearly 20 percent of adults in Wilcox County have attended college but did not finish, and 40.3 percent has a high school diploma or the equivalent but no college. More than 16.5 percent finished the ninth grade but did not get a diploma or GED. Nearly 10 percent did not finish the ninth grade.
Educational attainment is a concern because the fastest growing professions generally require more education than simply a high school diploma. Gov. Kay Ivey is trying to increase the percent of the workforce with at least a two-year associate's degree or the technical training equivalent of a two-year associate's degree.
Many high-paying technology jobs require a two year or even a four-year degree or above. It is difficult for the state to recruit those sorts of employers to counties where the workforce is not competent to fill the positions. Those sorts of employers often have to recruit employees from far outside the county or even the state.
Even manufacturing jobs are increasingly high tech as new factories use more robotics and automation than the factories of the past. Today's high-paying jobs require more knowledge, skill and technical competence than the factory jobs of the past.