Opinion | Cities are only as strong as their local schools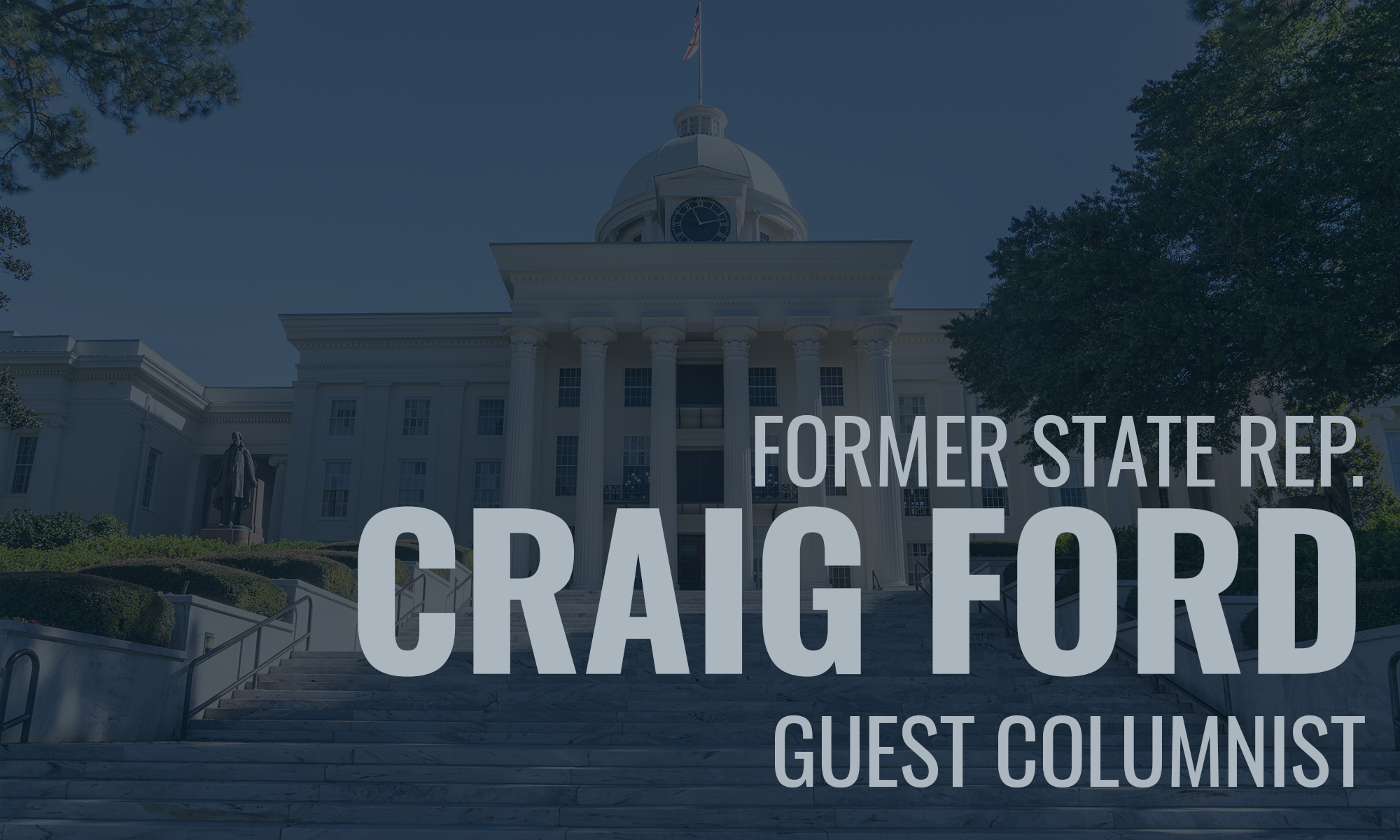 In the military we have a saying: A platoon is only as strong as its weakest soldier. That concept applies to a lot of things in life, and especially to how we as a society treat our public schools.
Public schools are the backbone of any city or town. They train our future workers. They are usually one of, if not the, biggest employers in a county or city. They are one of the first things potential employers look at when deciding whether to build or expand a plant or factory in a community. And for those who go on to college, local schools are the pipeline that gets them there.
Schools also play an important role in our quality of life. From Friday night football games to band competitions and everything in-between, local schools play an important role in both children and adults' social lives, and add to our sense of community.
Local schools are critical to any city's success, and for that reason funding for local schools should always be protected. Here in Gadsden, we are fortunate to have a top-notch superintendent and hundreds of outstanding teachers and support staff running our local schools and educating our children. They work hard and do a great job in a profession that is often thankless and underpaid.
In fact, a recent study comparing teacher salaries to test scores on college entrance exams proves that when it comes to education and college preparation, you get what you pay for.
In states where teachers are paid the most, students average a 25.6 out of 36 on the ACT exam. In those states, teachers earned an average of $77,455 a year. But in Alabama, where the average teacher salary is $50,810 a year, the average ACT score was only 19 out of 36.
Teacher salaries aren't the only reason for the differences in those test scores, of course, but it does a play role for two reasons.
First, Alabama loses teachers every year to neighboring states because those states pay better. This has created a teacher shortage in Alabama, which means larger class sizes and, therefore, less one-on-one time for students with their teachers. It also has led to some of our best and brightest teachers leaving the state.
Second, teachers are no different from everybody else. We all work hard everyday, but it's hard to stay motivated if you know you aren't being paid what you are worth.
How we pay our teachers and fund our schools is directly related to our children's educational success. And that is just one more reason why no city or county should ever consider cutting funding for local education.
In education, you get what you pay for. So if a city cuts its education funding, then it will surely see a drop off in the quality of its local schools.
That's why well-funded school systems in Mountain Brook, Huntsville and Auburn continue to lead the state year after year while schools in cities and counties that can't or don't adequately fund education almost always struggle to meet standards and rise above the bottom rankings.
It is crucial that we properly fund our schools at every level of government. We have far too much at stake, whether it's our children's future, our ability to recruit or keep jobs in our area, or just improving our local quality of life.
It's true that you can't solve problems simply by throwing money at them. But you also can't solve problems or expect better results if you take money away.
Our cities are only as strong as our local school system, and we can only get out of our local schools what we are willing to put in. Investing in local schools is an investment in a city's future – both in terms of our children's education and our ability to recruit jobs and grow our community. Cutting funding for education should simply never be an option.
Opinion | Comprehensive sex-ed for all can improve people's health
Last July, I spoke with Sky H., a 20-year–old who identifies as non-binary and grew up in a very conservative rural town in the Black Belt region of Alabama. In school, Sky received abstinence-only education. Sky told me there was little instruction about sexual and reproductive health besides the basics of reproduction.
After years of pain, Sky was diagnosed at age 18 with endometriosis, a painful disorder that can lead to fertility complications. The condition might have been diagnosed much earlier if they had learned more about their own bodies and reproductive health in school, Sky believed.
Unfortunately, Sky's experience isn't unique. Over the past year and a half, I've spoken to more than 40 young people from 16 counties throughout Alabama who also didn't learn about their sexual and reproductive health in school. Like Sky, they missed out on critical information and described the negative impact this had on the choices they made and their health as they grew older.
Schools in Alabama are not required to teach about sexual health but if they do, the State Code mandates a focus on abstinence. The State Code also contains stigmatizing language around same-sex activity and prohibits schools from teaching about sexual health in ways that affirm lesbian, gay, bisexual and transgender (LGBT) youth. This makes it even harder for young people like Sky to get information.
But Alabama is not alone. Sixteen other states in the U.S. also do not mandate sex education in schools. And at least five others have laws stigmatizing same–sex activity.
Comprehensive sexuality education can improve health outcomes for young people. It can help them learn about their bodies and how to recognize abnormal gynecological symptoms, steps they can take to prevent and treat sexually transmitted infections (STIs) and other dangers to their health, and where they can go for reproductive health services.
Sex ed can also educate young people about the human papillomavirus (HPV) — the most common sexually transmitted infection in the U.S. — and how to lower their risk of HPV-related cancers through the HPV vaccine.
This information can improve young people's health and save lives. Yet so few young people in schools throughout Alabama — and the U.S. — receive it. Instead, like Sky and other Alabama students, many young people receive abstinence-focused education.
These programs withhold critical, science-based information young people need to make safer decisions on their sexual health. They also shame adolescents about their sexuality, often leaving young people uncertain about who they can talk to or where they can go for accurate information about sexual behavior and health.
The problem is both a lack of political will and of adequate funding. Discriminatory property taxes and an inequitable education system leave many school districts in rural and less wealthy regions of Alabama without adequate funding. This means that programs considered optional, like sex ed, often aren't offered.
Alabama, a state with high rates of sexually transmitted infections and cancers related to HPV needs to do more to address historic inequalities and state neglect that have left Black people at a higher risk of poor health outcomes. Mandating comprehensive sexuality education for all of the state's schools — and allocating state funding for these programs — would be an important step forward.
Students in underfunded and neglected school districts — many of whom are Black and living in poverty — often lose out on access to critical and lifesaving information. It keeps them from being able to make informed and safe decisions and can harm their health. This unequal access to information can create lifelong disadvantages and may contribute to racial disparities in health as young people age into adulthood.
The Black Belt region of Alabama, where Sky is from, has high rates of poverty and poor health outcomes. The Black Belt region also has high rates of sexually transmitted infections and the highest rates of HIV in the state. Yet schools in this rural and marginalized region of the state are persistently underfunded.
The COVID-19 pandemic has brought glaring attention to systemic inequalities and racial disparities in health, including in Alabama, where Black people are significantly more likely to die from the virus than white people. Within the United States, we continue to see the disproportionate toll the pandemic has taken on Black people, who are more likely to live in poverty, lack access to health insurance, and suffer from chronic health conditions that put them at a higher risk of adverse health outcomes from the virus.
The pandemic has highlighted the importance of ensuring that everyone has the information, tools, and resources they need to make informed decisions to protect their health. Schools in Alabama — and across the country — should help do that for all young people.
The pandemic is also showing us what happens when discrimination and neglect leave certain people out.