Opinion | The water is poison and there's no one we trust to fix it
There's too much lead in the water in Lauderdale County. 
The Alabama Department of Environmental Management issued that alert on Thursday, and if ADEM issued an alert, after all of the pollution they've kept quiet about, you can bet No. 2 pencils must be falling from the taps. 
ADEM has recommended a number of steps until the issues can be resolved, including using cold water for cooking, running the tap for several seconds before using the water and just buying bottled or using filtered water. 
They'll let everyone know when the problem is resolved. 
And there's the question, isn't it? 
Do you trust ADEM? Do you really trust anyone in Alabama's government to tell you the truth about this type of situation? Do you really trust them? Really? 
Because I seem to recall another water pollution situation that occurred in Lawrence and Morgan counties a few years ago. Testing showed high levels of other contaminants, and the head of a water authority told his customers to stop consuming that water. It was unsafe, he said, and he couldn't bear the thought of not speaking up and a person being sickened by that water. 
But that didn't stop Robert Bentley, then the governor of the state, from contradicting him. From hundreds of miles away. Having never consumed a drop of that water. 
Bentley called it a "crisis that doesn't exist." 
You'll be shocked to learn that ol' Doc Feelgood was emphatically wrong. The water was unsafe, and 3M agreed to pay the WMEL water board more than $30 million to clean up their mess. Last week, that water board purchased a new filtration system with that money. 
So, do you trust them? 
Because keep in mind, this is the same ADEM that is operated by people who were exposed for being way too cozy with industrial polluters during a public corruption trial in Birmingham a couple of years ago. 
This is the same ADEM that has handed out slaps on the wrist to repeat polluters, and then kept massive spills and incidents silent. 
This is the same ADEM that is often months behind volunteer organizations working for free in discovering pollution. To the point that it almost seems like they're not really trying to find the pollution at times. 
So, do you trust them?
This is the same Alabama government, by the way, that has always, always sided with big business over environmental protections. And it has almost always found a way to justify taking funds that should go to environmental causes and diverting them to "economic development" projects and other nonsensical ideas. 
Like, say, taking funds from an oil spill settlement — funds that could have been used to secure Alabama marshlands and protective coast barriers for centuries — and using them to build a beachfront hotel. 
That act was egregious that a federal judge initially blocked it, because the hotel construction was clearly outside of the intended use of the funds. The state was forced to agree to a financially support a number of environmental causes, including dune restoration, before the suit was finally settled. 
So, again, do you trust them? 
Of course you don't. And really, that's a terrible thing to admit, isn't it? That there's no one to turn to on these matters. That there's no one who has our back. That there's not one single watchdog in our entire government who is willing to take up these causes and simply protect the people from obvious danger. 
I mean, feel free to correct me if I'm wrong on this. But I'm not. 
We literally caught the leadership of ADEM and other state environmental regulators cozying up to guilty polluters — helping them beat federal fines — and we did nothing. Those people are still in charge, and they're still terrible at their jobs. 
And the governor, the person who controls whether all of them have jobs, is still waiting to see how this all plays out. 
That's our reality. 
The water and the air and the dirt are all poisoned, and there's no one we trust to find it, fix it or tell us it's OK.
Opinion | That climate change hoax is killing us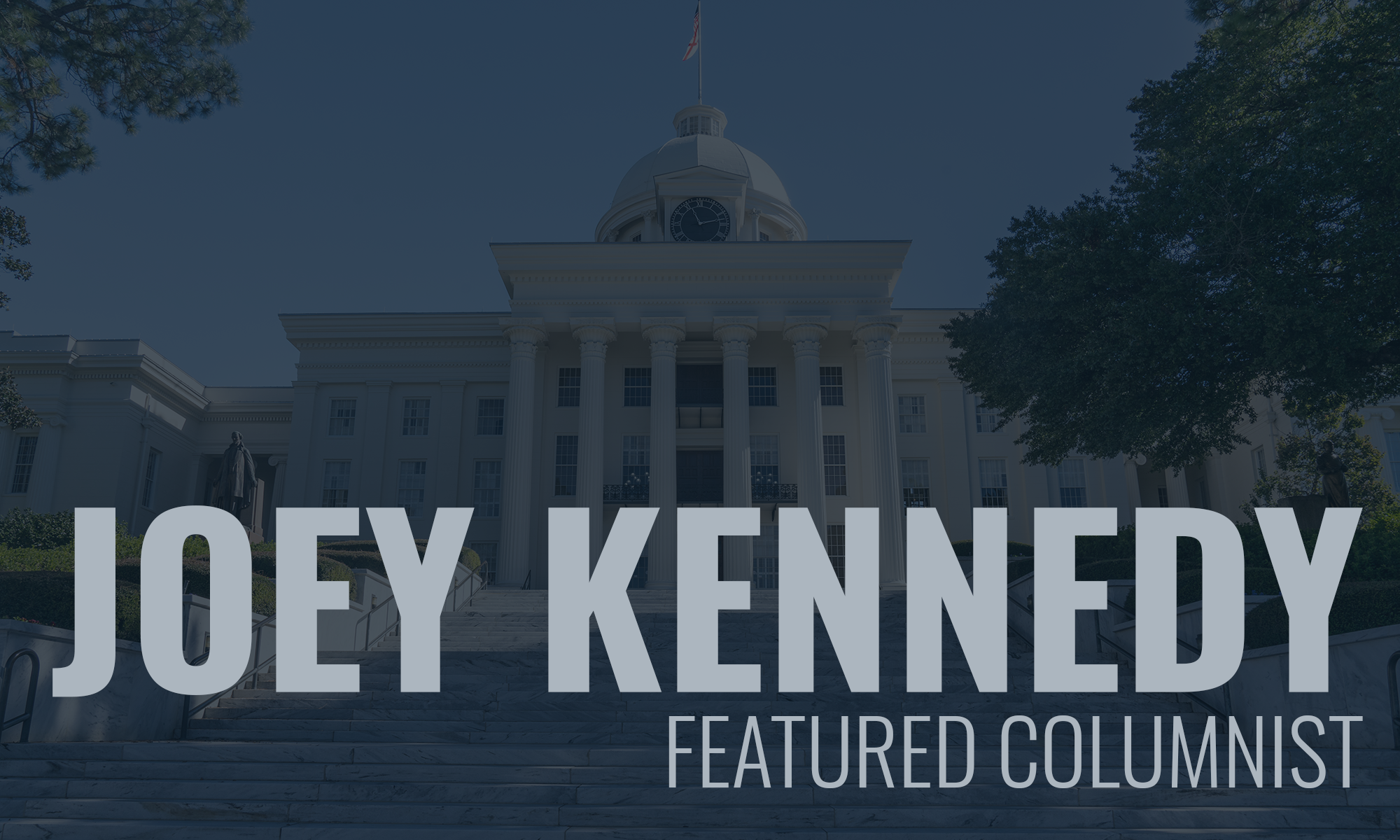 I grew up with hurricanes. For my first 11 years, my parents and I lived on the Texas Gulf Coast, near Beaumont. My father was transferred by the company he worked for, Texas Gulf Sulfur, to deep South Louisiana in 1967. We lived in Houma, in Terrebonne Parish, but Dad worked near Larose, in Lafourche Parish.
Hurricanes were regular events in Southeastern Texas and South Louisiana. Still are, but in much more frequent numbers. And Alabama gets clobbered every so often, most recently yesterday and today. Sally made landfall near Gulf Shores, and you can be assured the damage will be extensive, especially from flooding.
Flooding was a big factor in Texas hurricanes too, when I lived there. Hurricane Carla, in 1961, devastated High Island, not far from our home. Flooding was widespread. Carla was a Category 4 storm. But notably, that September, Carla was only the third named storm of the hurricane season.
This year, we're running out of names. Striking Alabama this week, only a few days after Carla struck Southeastern Texas in 1961, Sally is toward the end of the hurricane alphabet. The National Hurricane Center and World Meteorological Organization are literally running out of names for storms this year.
Earlier this week, and maybe still, there were five named storms in the Atlantic. This is only the second time on record that five named storms are in the Atlantic at the same time. And they're using up the Alphabet. The first time this happened was 1971, at a time when humans were first becoming aware of climate warming.
Little do we know, that before Sally decided to squat on Alabama, Hurricane Paulette made landfall in Bermuda on early Monday morning. There are so many hurricanes around, we can't even keep up with them.
They're like Republican scandals.
Probably more than any other indicator, hurricanes tell the story of climate change, the very real climate change that Donald Trump and many Republicans deny or call a hoax.
Like the COVID-19 Pandemic. Like so many events that Trump and Trump Republicans can't (or won't) believe. Like the corruption that permeates the Trump administration. Like the wildfires destroying the far West Coast states.
That's not climate change, claims Trump. It's because California won't sweep the forests. I call BS. Even on California being responsible for sweeping. Most of the forestland in California is federal land. Most of the burning areas are on or near federal trees. Yet, the state of California spends more money on forest management than the federal government, which owns most of the land. That's the truth. No hoax.
Trump should order secret federal teams of ICE forest sweepers to do their jobs.
The hoax from Republicans and the Trump administration is that crazy antifa hit squads are invading the West Coast to reign terror on the populations there. National security experts continue to assert that white supremacists and nationalists are the most dangerous domestic terror threat. But Trump defends those radicals – "they are very fine people" — because they hold up some mysterious white heritage above all others. If Trump is anything, he's the whitest Angry White Man ever.
Climate change is real. The coronavirus pandemic exists. White nationalists are the most serious domestic terror threat in this country.
Black lives do matter.
Yet, once again and often, Trump shows the orange-hued emperor has no clothes. As Stormy Daniels has previously said, that is not a good look.